Editor's Note: A Partnership That Gives Back
The Milwaukee Brewers and Fairway Independent Mortgage Corporation, a Madison, Wis. based company, today announced a multi-year partnership. One of the largest mortgage companies in the U.S., Fairway will support several Brewers community initiatives as well as have signage displayed throughout American Family Field.
"Fairway has a long history of playing a strong philanthropic role within the communities that they serve," said Brewers President – Business Operations Rick Schlesinger. "The Brewers share Fairway's mission of being a valued community partner. We look forward to working with Fairway on several initiatives that are fundamental to this relationship, and we know they will make a positive impact on the lives of many."
Fairway will proudly serve as the supporting sponsor of Brewers Community Foundation's (BCF) Drive-Thru Drive for Charity, taking place Tuesday, May 4 at American Family Field. The annual event encourages fans to donate non-perishable food items and/or $10 to support the hundreds of non-profits BCF supports.
Fairway will co-sponsor BCF's annual Habitat for Humanity efforts. For several years the Brewers have teamed up with Habitat for Humanity homeowners to build safe, affordable homes in Milwaukee. In addition, the Milwaukee Brewers will also partner with Fairway to support the American Warrior Initiative, providing service dogs to veterans returning to civilian life.
"In talking with the Brewers, we realized that Fairway and the Club share a commitment to serving our communities," said Fairway's Senior Vice President Gregg Steinhaus. "We felt teaming up with the Brewers was the perfect sponsorship fit."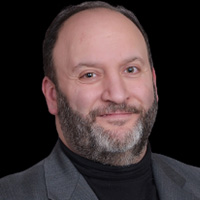 Tony Garritano is the founder at PROGRESS in Lending Association. As a speaker Tony has worked hard to inform executives about how technology should be a tool used to further business objectives. For over 20 years he has worked as a journalist, researcher and speaker in the mortgage technology space. Starting PROGRESS in Lending Association was the next step for someone like Tony, who has dedicated his entire career to providing mortgage executives with the information that they need to make informed technology decisions to help their businesses succeed.