Business Strategies Column: Navigating Social Media And Winning
"The Complete Guide to Social Media For B2B Marketers" from salesforce pardot talks about how to make the most of social media to help you grow your business. According to the Salesforce report "50 Best Social Media Practices", 66% of internet usage is spent on social media sites. Users engage everyone from friends and family, to groups and brands. For brands and organizations, it's an easy and effective way to get your message and products out to a wider audience in real time. The most widely used social media platforms are Facebook, Twitter, Instagram, LinkedIn, Snapchat, and Pinterest. While they're different, in many ways they're becoming more and more like each other with each and every new update.
Facebook continues to be the most widely used platform. It's still a great place for brands to connect and engage with their audience, as well as provide a better level of customer service. Twitter continues to be a good place for brands to share small snippets of information, and for users to position themselves as subject matter experts through posting relevant and valuable content for its audience. Instagram is still the place for telling a story through photos and short videos. You also still have niche platforms like Snapchat and Pinterest, which reach their respective audiences through live-captured and aggregated content. Throughout all of these platforms, live video is still and continues to be the most prevalent form of content for social media. We predict that long-form video and live video will continue to perform very well and drive social media growth in the coming year.
Current Trends
Technology is moving at a faster pace than ever before, and social media is no different. Many marketers and users are experiencing fatigue due to how they use social media to interact with their current and potential customers, friends, and family. This is something that's affecting which social media platforms they predominantly use, and how they use those platforms. This has led to two major trends, so let's discuss those here.
Niche Platforms: As more and more people become fatigued from the major social media networks, many people are moving to niche platforms like Kik, WhatsApp, Snapchat, Periscope, and Pinterest. Because users are inundated with so much content, they're looking to be on platforms that help eliminate the noise and posts that aren't relevant to them. This is important for brands to remember as they seek to connect with their audience, because now more than ever it's important for you to be able to not only identify your target audience but know where they are on social media.
Live Video: All the major platforms are either running and encouraging live video or soon will be. Why live video? Because it's native content that captures attention and increases the total time users stay engaged with their platform. In a time when content is king, new and original content is in high demand, and live video provides a seemingly endless stream of original content. First there was Ustream, then Meerkat, and then Periscope. Of those three, only Periscope, owned by Twitter, is still alive and relevant. Facebook has been touting its Live video in television commercials and billboards and, for a short while, had ratcheted up organic reach to incentivize marketers to leverage the tool (it has since been dropped back down to normal organic reach numbers.) Instagram recently launched Live video, a new function in its app for real-time video, and Twitter is slowly launching its version, too. Salesforce streamed its Dreamforce keynote live on Twitter in 2016. Live video is great for marketers who want to connect with their audience by giving them behind-the-scenes views of their company and team, as well as tips and tricks about their products.
Changes
Changes in social media happen almost daily, with each social network working to increase usage and engagement on its platform every day by analyzing the habits of its users, as well as trends in society. As our attention spans continue to decrease, and the amount of content and the number of channels increase, platforms are working harder to home in on what's working better at that moment in time, even if it means copying features of other platforms. In the past year, the major social media platforms have copied each other on many of their key features and functions, and these regular platform updates can make it very hard for brands to keep up with all the changes.
How can you stay on top of social media platform changes? Your social media manager spends a great deal of time reading about changes in places like Mashable, Social Media Today, Digiday, and Social Media Examiner. Empower your social media staff to spend at least a few hours a week to stay on top of what's working, what's not, and what's changed. There are social media professionals who are using techniques that were working two years ago, but aren't as effective now. We will include links to some great resources at the end of this e-book, but you can also find great information on changes by visiting the pages and profiles of the individual platforms themselves.
You might know that social media should be an important part of your overall marketing strategy, but do you know which types of content to promote to further each section of the funnel for customers and prospects? Your content should be different based on what part of the funnel your customers are in. Let's think about the different parts of the funnel, and how to better target your content depending on where your customers are in the sales process.
At the top of the funnel (ToFu), you'll find both interested prospects and casual window shoppers. It can be hard to tell these two types of people apart, so you'll need to target them all to start. The content for ToFu will live on your website, social media channels, and blog. The types of content you should be sharing for ToFu are content pieces that add value to your audience. What helpful tips and tricks can you provide to them that will help them be more successful? Can you create some infographics that help them understand more about their business? Invite them into the funnel by providing value, which will inevitably pique their interest as to what other ways you could help them grow their business. Some of this content will be open, and some will be gated, which will allow you to track potential customers movement and help you give them the best content for where they are in the funnel. Because you need as many prospects as possible, creating content for your social channels and posting consistently and daily are imperative. Facebook, LinkedIn, Instagram, and Twitter are great places for ToFu content, giving followers enough teasers to check out the content and your products.
As potential customers move to the middle of the funnel (MoFu), you want to provide them with a full introduction to your products and gently share why these products would benefit their company. By this time, their interest has been piqued, and now's the time to show them what you've got. Do you have product videos that you can post that show the features of your products? Do you have interviews with customers that highlight their success using your products? Are there webinars you can invite them to that give them value and show you as the subject matter expert you are? If you're using a drip campaign such as in Pardot's Engagement Studio, you should know exactly where your customers are and be guiding them with the right content at this point. The types of content you should be sharing for MoFu customers include customer stories, testimonials, case studies, and other assets that physically show them the reason why they should buy your products or partner with you.
Congratulations, you've helped nurture your leads all the way down the funnel, and now they're at the bottom (BoFu), so close to become a sale you can feel it. The content you provide on social media at this stage is more important than ever, since you don't want to let the sale get away. Now is the time to convert those leads into sales, and since they've already expressed interest in your product, maybe attended a webinar, or downloaded your demo, your odds are pretty good. The types of content you should be posting on social for BoFu are things that help customers make the buying decision: personalized reports and studies that show how sectors or markets are using your products successfully; and how-to guides, tip sheets, and content to help customers get started.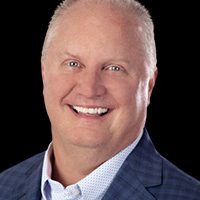 Michael Hammond is the founder and president of NexLevel Advisors. NexLevel provides solutions in business development, strategic selling, marketing, public relations and social media. A seasoned technology executive, Michael brings close to two decades of leadership, management, marketing, sales and technical product and services experience. His expertise spans start-ups to multi-billion dollar corporations, running businesses, business units, marketing, sales, strategy and product and services organizations. Michael brings exceptional insight, leadership, passion, and strategies that create profitability.