Process Improvement Column: Platform Automates QC And Regulatory Compliance Testing
SLK Global Solutions, a business process transformation enterprise offering digital platforms and solutions for the financial services industry, announced achieving remarkable results with Copasys®, an enterprise-wide platform for quality control (QC) and regulatory compliance.  
Copasys (patent pending) is designed to solve any organization's QC and regulatory compliance problems by automating the testing of compliance functions, including manual and robotic process automation (RPA) enabled processes. Copasys then uses data analytics to identify deficiencies and remediate them quickly. It is 20 times faster than manual auditing, ensures 100% accuracy of business rules and regulations, and provides 100% sampling coverage. Fully configurable and customizable, Copasys is currently being used for card dispute resolution and mortgage servicing, and is being pilot tested for use in mortgage origination, title, tax and settlement, banking and insurance.  
Zaid Shariff, vice president – head of solution design and product implementation for SLK Global Solutions, shared a Copasys instance about a leading U.S. bank that was having trouble with its dispute resolution QC process. Because the bank was using manual processes and too many calculation variations, it was calculating fees and interest incorrectly, resulting in a high volume of customer complaints. "We studied the problem and decided to attack it with a two-step approach using Copasys," Shariff said. "We first organized the bank's data, automated its manual QC processes and ensured there was no gap in compliance. We then delivered advanced data analytics and trending for quicker decision making. The results were remarkable. We cut a two-hour process down to 30 seconds while decreasing the bank's complaint volume and protecting it from regulatory penalties."  
Shariff said Copasys has also demonstrated results for a mortgage servicing client that had been charged penalties and fines following multiple customer complaints. "We discovered that the client's main challenge was a decentralized and non-standard compliance methodology," he said. "With Copasys, we implemented a centralized mortgage servicing compliance testing ecosystem including the Copasys regulatory library, which is constantly updated with the latest CFPB, Fannie, Freddie, FHA, VA, USDA and state requirements. We covered all the client's mortgage servicing and default processes from onboarding to servicing-release. Once again, the results were amazing. Copasys increased the client's coverage with zero increase in cost, minimized the risk of future penalties and maximized productivity with faster turn times."  
"With Copasys, companies can customize the platform and build rules that fit their culture and solve the problems that are most pressing to them," Shariff added. "The platform enables organizations to get smarter the more they use it – identify errors, fix the errors, and set the rules so the error doesn't happen again."  
"Financial organizations are having enormous trouble maintaining a risk-free business environment due to increasing cost pressures, shifting market trends, and regulatory compliance changes," said Alok Datta, group president of SLK Global Solutions. "Some of the biggest challenges are increased labor costs, time consuming and ineffective compliance testing, limited sample sizes, as well as delayed detection of errors and customer complaints. To sum it up, companies face a lack of efficiency, coverage and accuracy – a proverbial Bermuda Triangle."  
"With Copasys, I can confidently say we have solved these three problems with one simple solution that delivers 100% accuracy, complete sampling coverage, and unprecedented speed," Datta said. "QC and Compliance testing that previously took days to complete can now be done in minutes. Copasys empowers organizations to be fast, deliver maximum adherence to QC & regulatory Compliance practices and enables intelligent and informed business transformation."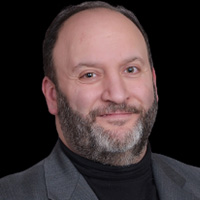 Tony Garritano is the founder at PROGRESS in Lending Association. As a speaker Tony has worked hard to inform executives about how technology should be a tool used to further business objectives. For over 20 years he has worked as a journalist, researcher and speaker in the mortgage technology space. Starting PROGRESS in Lending Association was the next step for someone like Tony, who has dedicated his entire career to providing mortgage executives with the information that they need to make informed technology decisions to help their businesses succeed.