Editor's Note: MBA Opens Doors Foundation Surpasses 15,000 Families Assisted Milestone
The MBA Opens Doors Foundation (Opens Doors) has provided mortgage and rental payment assistance to more than 15,000 families since the launch of the Foundation's Home Grant Program in 2012. Opens Doors provides mortgage and rental assistance grants to families with critically ill or injured children in treatment at one of the Foundation's 13 network hospitals, allowing parents and guardians to be by a child's side during treatment without fear of jeopardizing their home. 
"That we've helped keep more than 15,000 families with critically ill or injured children in their homes while they faced long, arduous, and expensive roads to recovery is an extraordinary feat," said Debra W. Still, Vice Chairman of Pulte Financial Services. "I've been fortunate to be the Chairman of the Opens Doors Board since 2013, helping to grow this amazing organization from a simple idea into a vital source of support for families across the country. I am very grateful for the overwhelming generosity of MBA member companies and the thousands of individuals working in the real estate finance community for the kindness they demonstrate year after year."
Founded in 2011, Opens Doors has helped families from all 50 states, Guam, and the District of Columbia, and has granted over $23 million in housing assistance. Since first partnering with Children's National Medical System in Washington, D.C., in 2012, Opens Doors has expanded its hospital network to 13 children's hospitals in eight states across the country. Working with social workers at each of its network hospitals, the Foundation identifies families with critically ill or injured children who are most in need of mortgage and rental assistance.
"To know that you've made a difference for one family is an incredible feeling. Knowing you've made a difference for more than 15,000 families is an overwhelming feeling," said Opens Doors President Deborah Dubois. "Without annual support from the industry, in good times and in challenging times, our work would go unfinished. The good people and companies of the real estate finance industry are the reason we can do the work we do, and I am deeply thankful for their support."
The Opens Doors Foundation, through its Home Grant Program, provides relief to families with critically ill children with housing assistance grants of up to $2,000 a month. In a short period of time, the Home Grant Program has become a critical part of a family's support structure, especially when a parent or guardian must take unpaid leave to be with a child.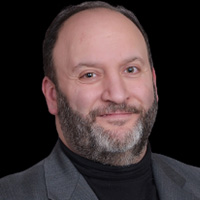 Tony Garritano is the founder at PROGRESS in Lending Association. As a speaker Tony has worked hard to inform executives about how technology should be a tool used to further business objectives. For over 20 years he has worked as a journalist, researcher and speaker in the mortgage technology space. Starting PROGRESS in Lending Association was the next step for someone like Tony, who has dedicated his entire career to providing mortgage executives with the information that they need to make informed technology decisions to help their businesses succeed.