Editor's Note: NewDay USA Is Considering Relocating Its Maryland HQ To 'Wall Street South'
NewDay USA, a Fintech company and one of the nation's leading VA mortgage lenders, is expanding and taking occupancy with 250 employees in the top two floors of 360 Rosemary, a 20-story, 297,000-square-foot office building in West Palm Beach. In addition, the company is in negotiations with Related Co. to relocate its Maryland-based headquarters to West Palm Beach. Within six months, NewDay anticipates the West Palm Beach office to grow to over 500 team members in 2023.
"We continue to see a wave of financial industry giants moving to Palm Beach for a better business environment, an incredible talent pool and warmer winters," West Palm Beach Mayor Keith A. James said. "NewDay USA's commitment to growth and job creation is helping to turn our vision of creating a community of opportunity for all into a reality."
On Tuesday, October 25th, the NewDay team will unveil their new company sign during a celebration event at Rosemary Square in West Palm for employees, friends, and the press. The event will include food trucks and other entertainment.
NewDay is also negotiating with Related Cos. to move its Fulton, Maryland headquarters and its staff, and build a new business headquarters building in West Palm. With a successful outcome, NewDay would have over 1500 employees living and working in and around West Palm.
"NewDay USA has been an excellent addition to our superb roster of South Florida corporate tenants," Related Cos. Chairman and Founder Stephen Ross stated. "This is an excellent opportunity to prominently display the name of a vibrant, successful organization that serves military and Veteran families at the top of one of our finest properties in Florida and West Palm Beach."
"NewDay is fortunate to have our employees come to work every day and serve veteran families," NewDay USA CEO Rob Posner said. We are proud to have West Palm as our new home where we're able to work, live and play."
Over the past two years, many financial companies have relocated their offices from the U.S. Northeast to West Palm Beach. As a result, the city has quickly become known as "Wall Street South." The robust office market in West Palm Beach also contrasts with the national trends where office vacancies are increasing.
"NewDay USA is among a growing number of blue-chip financial services firms that are leaving regions that throw up roadblocks to success and coming to business-friendly areas in South Florida like Palm Beach County that promote innovation, growth and economic prosperity for its businesses and residents," Business Development Board of Palm Beach County President and CEO Kelly Smallridge stated. "We value NewDay USA's contributions to our communities and the growth opportunities that the NewDay team brings with it."
NewDay USA University, the company's state-of-the-art training and educational facility where new hires, many of which have recently graduated from college, are trained as mortgage bankers; and as part of their Management Leadership Program, are developed as leaders. Posner added, "It's an honor to teach new team members from NewDay USA University about the fundamentals of finance and housing. They are our future leaders in both the mortgage industry, and the West Palm business community."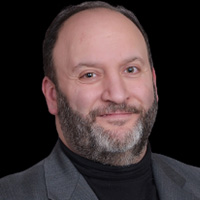 Tony Garritano is the founder at PROGRESS in Lending Association. As a speaker Tony has worked hard to inform executives about how technology should be a tool used to further business objectives. For over 20 years he has worked as a journalist, researcher and speaker in the mortgage technology space. Starting PROGRESS in Lending Association was the next step for someone like Tony, who has dedicated his entire career to providing mortgage executives with the information that they need to make informed technology decisions to help their businesses succeed.