The Role of DEI In Recruiting Gen Z
There's a new generation entering our workforce, and their markedly different experiences have formed an equally different set of expectations from their employers. Generation Z, or Gen Z, born between 1997 and 2012, grew up with constant connectivity and more diversity among their peers than any previous generation. As more Gen Zers enter the workforce, and with the Bureau of Labor Statistics' projection that they'll make up 30% of the workforce by 2030, it's important to understand what defines the Gen Z workforce and what they look for in employers.
About Gen Z
A Pew Research Center survey found that Gen Z is on track to be the best educated generation yet. This generation is the most likely to attend college and, unlike previous generations, they have had unprecedented access to information for nearly all their lives.
According to the same survey, they also are the most diverse generation in the United States: 25% of Gen Zers are Hispanic, 14% are Black, and 6% are Asian. The classrooms and communities they've grown up in are far more diverse than your office may be, and this has shaped not only how they view the workplace, but also the world.
They have grown up in a world that looks much different than it has for any other generation. Gen Z grew up with a Black president, and exposure to diverse views at their literal fingertips. This has affected their views on diversity, equity, inclusion and what is possible. With this worldview, they demand purpose in their work, along with strong values and equity. According to a study by Staffing Industry Analysts, 75% of Gen Z candidates said they would reconsider applying at a company if they were unsatisfied with its D&I efforts.
Recruiting Minority Gen Zers and the Importance of Diversity, Equity, and Inclusion (DEI)
Now, with a good awareness of this generation's origins, it's important to understand how your organization can help them get where they are going. Since Gen Z is the most diverse generation, it is key to understand the importance of DEI when recruiting Gen Zers.
It cannot be overstated that representation is key and it cannot stop at low-level management. Black, Asian and Hispanic Gen Zers need to know they are able to advance in your organization – all the way to executive and senior leadership roles. Make sure they can see a bright future ahead for themselves if they choose to work with you.
It also is crucial to have a support structure in place for your diverse employees. Diversity and inclusion councils or employee resources groups are an effective way to support minority employees within your organization. Mentorship programs and less formal sponsorship also help younger generations succeed and advance within your company. While your Gen Z employees will benefit from the experiences and advice of more tenured employees, you'll probably also see some reverse mentoring, as existing leaders expand their own worldviews and understanding of current issues based on their work with their Gen Z counterparts.
Once you have your Gen Z people on board, companies must allow their voices to be heard and be prepared to make changes based on their input. Create formal and informal feedback loops to facilitate this idea gathering. Whether those are town halls, surveys, or a suggestion box, find the right fit for your culture and be transparent about the feedback you receive and what you're doing about it. It's not enough just to have someone on board with your organization – you must make them an integral part and allow them to institute change.
Next, make sure their work has meaning. Be clear about your company's mission and actively work to ensure that every employee understands their role in driving that mission. Work that truly makes a difference brings motivation, especially for this generation which places a high value on belonging in and creating spaces that are diverse, equitable and inclusive. It's important to note that "work" doesn't have to directly translate to what the employee has been hired to do. For example, allow Gen Zers to become involved in employee resource groups and sit on diversity councils to help push the business forward in a way that also is related to the bottom line.
Also, take a critical look at the way you view culture. When recruiting new employees, rather than hiring those that would be a "culture fit," hire the Gen Zers that would be a "culture add"– those that could strengthen your corporate culture rather than merely maintain the status quo. Seeking out and onboarding employees with new and fresh perspectives and a range of personal experiences will set your business up for success far beyond the bottom line.
Building a Future with Gen Z
Gen Z is a completely unique generation for many reasons. With its diverse makeup, organizations would do well to understand their wants and needs and start prioritizing DEI at all levels of the company, if they want to be an attractive and viable option for this generation in the future.
Gen Zers may just be entering the workforce, but they are setting out to change the world.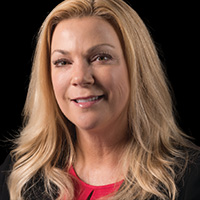 Susan Sullivan is the Chief Human Resources Officer at Enact (formerly Genworth Mortgage Insurance). Susan is responsible for all HR accountabilities across the organization, which includes overseeing the overarching people strategy, and leading the employee relations, internal communications, learning & development, and facilities teams. Susan holds a bachelor's degree in Business & Economics from St. Andrews Presbyterian University. She has multiple HR certifications and has completed executive education programs at universities including University of North Carolina Kenan-Flagler Business School, University of Virginia Darden Business School, and Duke University. She also is a Lean Six Sigma Yellow Belt. The statements provided are the opinions of Susan Sullivan and do not necessarily reflect the views of Enact or its management.