Business Strategies Column: Videos Work, So Create Some
It's great to see more mortgage-related videos on platforms like LinkedIn, but more needs to be done. This medium can greatly benefit our space. In the article "10 Video Statistics That You Need To Know in 2022" by Maryam Mohsin, she says that if video marketing is the future, then the future is here. You're at the right place if you've been wondering whether it's worth putting the resources into video marketing for your business. Do you have enough resources to create videos? Are enough people in your target audience interested in videos? And in the end, will it be worth the effort? In short: yes.
In this article, we will cover some of the key video marketing statistics for 2022 that will help prove to you that the right time for video marketing is now. Use these quick and easy video marketing statistics to help guide your video marketing strategy for 2022.
Before we get started with the video marketing stats, let's quickly go through the types of video content that you can create to market your business. One of the main video content types that businesses use is explainer video, which is a short video explaining products or services. Other popular types of video content include vlogs (video blogs), video interviews, video presentations, tutorials, product reviews, product demos, recordings of live streams, video testimonials, and video ads.
Now let's get to the data on video marketing and what it has to say. We've compiled the latest statistics to make sure that your video marketing strategy for 2022, is on point.
1. Internet Users Everywhere Enjoy Video Content
More and more, video content is being watched.
In 2020, the number of people watching digital videos in the US reached 244.4 million — hitting year-over-year growth levels that far exceed what experts had predicted (Business Insider, 2020).
Though analysts say this growth surge was largely driven by the youngest and oldest age groups, the latest data still shows that most viewers who watch digital video are young adults. In fact, more than nine out of ten US consumers between 12 and 44 years of age are digital viewers.
A deeper look shows that a whopping 97.8 percent of US internet users aged between 18 and 24 consider themselves to be digital video viewers. This is followed by users aged 12 to 17, of which 96.2 percent watch videos online.
The age group with the lowest digital video viewership is 65 years and above. Only 63.8 percent of people in this age group view videos on the internet.
2. Demand for Video Content is Increasing
The preference for video content is not just limited to entertainment purposes. Video extends to brands. Studies show that 54% of consumers want to see more video content from a brand or business they support (HubSpot, 2018).
With the increasing demand for video, many industry influencers can be seen to be proactively producing different types of video content to meet this rising need. The respondents of this survey claimed that video content is in higher demand particularly because people are more likely to pay attention to it. There is a higher tendency to skip parts of audio and written content. For brands to get more of the audience's attention video is a good way to go.
3. Video as a Powerful Marketing Tool
Given the increase in demand for videos, it's hardly a surprise that more and more businesses are starting to include video content as part of their digital marketing strategy. After all, marketing professionals must not miss out on the opportunities that video content can provide for them.
The latest video marketing statistics show that 86 percent of marketing professionals use video as a marketing tool (Wyzowl, 2021).
These marketing professionals trust in the potential of video content to be able to grow their business. The majority of them (78 percent) say videos have directly helped to increase sales, while 86 percent also say that videos increased traffic to their website.
4. Consumers Love Seeing Videos on Social Media
Users are seeing videos increasingly on every platform. Whether it's on blogs, Instagram videos, or simply YouTube, they are expecting more video content. Videos are a consumer's favorite type of content to see from a brand on social media (Animoto, 2018). Based on the 2018 State of Social Video Marketer Trends report, 73 percent of consumers claim that they have been influenced by a brand's social media presence when making a purchasing decision. This statistic alone shows how videos are getting popular with the passage of time. With video becoming a great influence on consumer decisions, it comes as no surprise that Instagram is on track to become the fastest-growing platform that uses video content to drive purchases.
5. Video Marketing = Profit
It all comes down to the return on investment (ROI). If we look at the numbers, 88 percent of video marketers are satisfied with the ROI of their video marketing efforts on social media (Animoto, 2018). The same report shows us that 80 percent of marketers also claim to be satisfied by the ROI of video ads that they have posted to social media.
Broadly speaking companies use video marketing to increase their sales, build brand awareness as well as trust to keep their current customers informed, and reach out to potential customers. The platforms most used by marketers for posting social media marketing videos and video ads are Instagram, YouTube, and Facebook. A reason why video marketing is favored as a marketing tool is because of its potential to explain everything in a format that is preferred by users — the visual format. Tutorials or explainer videos are especially popular among end-users.
6. Video Marketing as a Lead Generation Channel
According to Optinmonster, video marketers get 66 percent more qualified leads per year (Optinmonster, 2019). Optinmonster also concluded that video marketers achieve a 54 percent increase in brand awareness. Additionally, 93 percent of marketers say they've landed a new customer thanks to a video on social media. This increased quality of leads can be attributed to the quality of education that video brings. Not only do customers gain trust in companies, but they're also able to educate themselves about the company or their product through interactive visuals. These stats show that there's no need to second-guess the benefits of video marketing for business. As for video marketing in 2022, it will be a great way to grow your network and customer base, not just now, but also in the future.
7. Video Marketing on Social Media Channels in 2021
Now that we've established that video is an extremely effective marketing tool and that consumers enjoy seeing videos from brands on social media, the next question is: which platforms are marketers focusing their video marketing efforts on?
According to the latest video marketing statistics, YouTube is the most popular social media platform for marketers to publish videos on. Nearly nine in ten (89 percent) marketers say they plan to do video marketing on YouTube (Wyzowl, 2021).
This is followed by the king of social media, Facebook. Seven in ten marketers plan to do video marketing on the platform. Having launched video features only as recently as 2017, LinkedIn is a relatively new player as a video marketing platform. But, already, it has surpassed other platforms like Instagram and Twitter to become the third-most-popular social media platform for video marketing. Just under two-thirds (63 percent) of marketers say they will be using video on LinkedIn in 2021.
8. Power of Video in Purchasing Decisions
Not only do videos keep users more engaged, but they also play a rather important role in their decision-making process. A survey conducted by Wyzowl shows that nearly eight out of every ten users have purchased a piece of software or app after having watched the brand's video (Wyzowl, 2018).
And the power of video marketing is felt throughout the entire buyer's journey – the same study shows that most people (96 percent of them, to be exact) turn to videos to learn more about a particular product and/or service.
Plus, if even internet giants like Google are describing videos as "indispensable", you know you're going down the right track by including video in your digital marketing strategy. According to Google, video influences internet users by acting as a shopping list they use to be reminded of things they need to purchase, arming users with more information and confidence to carry out purchases, and as a source of product reviews.
9. Growing Popularity of Video
If the above video marketing statistics have yet to convince you of its benefits, how's this to sway you: the time people spend watching videos online is increasing.
In 2019, users spent a weekly average of six hours and 48 minutes watching online videos – a 59 percent increase from just three years prior in 2016 (Limelight, 2019).
And all signs currently suggest that this will continue to increase. Already, audiences under the age of 36 are spending more time watching videos online than on traditional broadcast mediums such as televisions.
In terms of daily usage, the current global average of video consumption per day stands at 84 minutes, led by China and Sweden, whose populations spent 103 minutes per day in 2019 watching online videos. The global average is expected to increase and hit 100 minutes per day by 2020.
10. Video's Role in Internet Traffic
And given the growing popularity of video, it should come as no surprise that its market share in internet traffic is set to increase.
It's estimated that by 2022, 82 percent of the global internet traffic will come from video streaming and downloads (Cisco, 2019). That's an 88 percent increase in traffic share from the 72.3 percent in 2017.
To further put things into perspective, 56 exabytes (equivalent to one billion gigabytes) of internet video was consumed monthly in 2017. This figure will more than quadruple to 240 exabytes per month by 2022.
And it's not just the consumption of uploaded videos that is forecast to increase. The same study by Cisco shows that traffic from live internet videos will grow 15-fold in the five-year period from 2017 to 2022 and account for 17 percent of the total internet video traffic share by 2022 – which is a video marketing statistic to consider especially if you're considering using Instagram or Facebook live videos to market your drop-shipping business!
Conclusion
That's what you need to know about video marketing statistics for 2022. We're hoping this has helped shed some light on how video marketing can be useful for your ecommerce business!
And if you're thinking of investing in video marketing, you may be glad to know that you don't even need a massive budget or external resources to help you create videos. Smaller companies aren't at a disadvantage when it comes to video production. A noteworthy example is the success story of the Dollar Shave Club, which grew from a viral video into a billion-dollar brand. This just goes to show that you don't need a whole cast and crew to start your video marketing efforts today.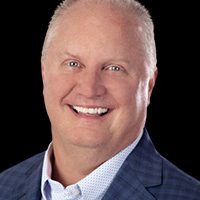 Michael Hammond is the founder and president of NexLevel Advisors. NexLevel provides solutions in business development, strategic selling, marketing, public relations and social media. A seasoned technology executive, Michael brings close to two decades of leadership, management, marketing, sales and technical product and services experience. His expertise spans start-ups to multi-billion dollar corporations, running businesses, business units, marketing, sales, strategy and product and services organizations. Michael brings exceptional insight, leadership, passion, and strategies that create profitability.