Editor's Note: Some Are Doing Really Well In This Environment
We see all the doom and gloom on TV, but some in our industry are doing very well. For example, Homespire Mortgage, one of the nation's fastest growing residential mortgage lenders, announced another record-breaking quarter, doubling its overall sales volume and quickly approaching $2 billion year-to-date.
Homespire continues its steady climb year after year, adding new territories and personnel across key markets, despite the on-going pandemic. With 65% of its overall sales volume originating from new purchase business and remarkable five times growth in just three years, the company is on-pace for another record-setting year. Homespire's success is a direct result of its proven, innovative underwriting processes, investments in technology and marketing innovation and strategic expansion efforts over the last 12 months, including new branches in Colorado, Massachusetts, Florida, Louisiana and Georgia.
Homespire continues to target the nation's top talent at all levels, recruiting several key additions to its management team over the last year, and earning a place on the Inc. 5000 list of "America's Fastest Growing Companies" for the third consecutive year. With a forecast of $3 billion in 2021, the company continues its strategic nation-wide expansion plans to grow its presence in new and existing markets in the Northeast, Mid-Atlantic and Southeast regions.
"At Homespire, we are dedicated to meeting both the demands of today as well as those of tomorrow," said Michael Rappaport, President of Homespire Mortgage. "This year has seen unprecedented change across the mortgage industry – in fact, across our country. We are very proud of our team – the people behind our record-setting numbers – and the work they've done and continue to do helping borrowers responsibly and affordably achieve their dreams of homeownership."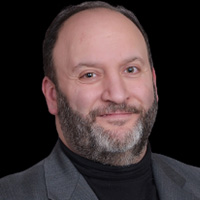 Tony Garritano is the founder at PROGRESS in Lending Association. As a speaker Tony has worked hard to inform executives about how technology should be a tool used to further business objectives. For over 20 years he has worked as a journalist, researcher and speaker in the mortgage technology space. Starting PROGRESS in Lending Association was the next step for someone like Tony, who has dedicated his entire career to providing mortgage executives with the information that they need to make informed technology decisions to help their businesses succeed.