Process Improvement Column: Encouraging Small-Balance Lending With Additional Lender Incentives
CBC Mortgage Agency (CBCMA), a nationally chartered housing finance agency and a leading source of down payment assistance for first-time homebuyers, is taking steps to increase financing availability in low-priced communities by making small-balance mortgages more lucrative for its network of correspondent lenders.
The management team at CBCMA decided to contribute additional funds to small-balance mortgage transactions after reading a story, "Where a Little Mortgage Goes a Long Way," by The New York Times reporter Matthew Goldstein. According to the story, home lenders are reluctant to write loans in areas where mortgages are too small to be profitable. The story noted that Blacks and Hispanics looking to buy homes in lower priced neighborhoods are particularly impacted by this trend.
Home lenders struggle with profitability on low-balance loans because of the high cost to originate a loan. In the Mortgage Bankers Association's Quarterly Mortgage Bankers Performance Report, the trade group indicated that the average cost to originate a loan climbed to $7,982 in the first quarter of this year.
For loans up to $120,000, CBCMA's correspondent lenders will earn up to an additional 200 basis points, or 2 percent, of the loan amount as additional profit. On a $100,000 loan, the contribution works out to $1,750. The contributed percentage is highest on loans $85,000 or less.
The additional payments are on top of existing contributions CBCMA already makes for low-balance transactions, which range from 1.50 percent to 2.50 percent on CBCMA's Edge and Advantage loan programs.
CBCMA provides down payment assistance programs directly to consumers through its network of correspondent lenders across the country. A majority of its borrowers are minorities.  
"Our mission is to make homeownership possible for more low-income consumers," said CBC Mortgage Agency President Richard Ferguson. "After reading Matthew Goldstein's article, we saw an opportunity to further our mission. We are proud that most of our customers would not have been able to become homeowners without our programs."
Tai Christensen, director of government affairs at CBCMA and the subject of a story recently published by The Washington Post, had a more personal take on the contribution.
"In 1936, my great grandmother – who was the daughter of slaves – saved $500 and purchased a property in North Carolina," Christensen said. "With the equity from that property and the mindset of homeownership, she inspired and helped finance the educations and home purchases of her children, her grandchildren and her great grandchildren.
"I am so proud that through my company I can help other people of color, who would otherwise be unable to achieve homeownership," she added.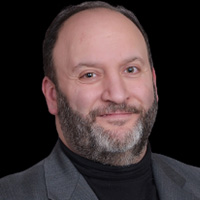 Tony Garritano is the founder at PROGRESS in Lending Association. As a speaker Tony has worked hard to inform executives about how technology should be a tool used to further business objectives. For over 20 years he has worked as a journalist, researcher and speaker in the mortgage technology space. Starting PROGRESS in Lending Association was the next step for someone like Tony, who has dedicated his entire career to providing mortgage executives with the information that they need to make informed technology decisions to help their businesses succeed.