Is the Mortgage Industry Serious About Creating A Diverse Workforce?
The concept of increasing workforce diversity is not new, but often the transition from concept to reality doesn't seem to occur with any great speed.
For example, in a June 2015 interview with HousingWire, Bill Emerson, chief executive officer of Quicken Loans and the chairman-elect of the Mortgage Bankers Association (MBA), was talking about workplace diversity as the future of the housing-focused economy.
"Watching demographics change is a smart thing for the industry to do," Emerson said. "It's key to understand the business implications of the changing demographics. We want to bring business leaders from the industry together to discuss diversity. We hope to have a dialogue about changing the way we look at things."
Fast-forward to April 2017, when the Consumer Financial Protection Bureau issued the report titled "Diversity and Inclusion in the Mortgage Industry" that included chapters with such headings as "Leadership Buy-in" and "Developing a Business Case for Diversity and Inclusion." But the hopeful talk didn't quite to translate into measurable changes. By 2019, Polygon Research released an analysis that determined the industry was more than 70% white and almost 60% male.
This past spring, the subject of diversity and inclusivity was powerfully resurrected after the protests following the death of George Floyd in Minneapolis police custody sparked a new national conversation on racial inequality. Today, industry leaders are frank in acknowledging that while there has been progress in recruiting a more diverse body of professionals into entry-level positions, bringing them up the ranks to the leadership levels is still a work in progress.
It's not that people are being intentionally excluded from joining the profession. Instead, many people wind up getting a job at a mortgage or real estate brokerage by default rather than design.
"This is not necessarily an industry where you go to college to become a mortgage underwriter or a real estate professional," said Anthony Casa, chairman of the Association of Independent Mortgage Executives. "You kind of fall into it one way or another. But more is being done now proactively to engage people out of college and develop a future workforce."
Tony Thompson, founder and CEO of the National Association of Minority Mortgage Bankers (NAMMBA), admitted that mortgage and real estate companies could be doing more proactive work in recruitment, particularly in attracting young women and people of color. Earlier this year, NAMBBA launched Mission 2025, an initiative to alert college students to the career possibilities in housing-focused professions.
"One of the areas where we are far behind is just recognizing how to connect with potential employees, particularly young people that are looking for opportunities and growth opportunities," he said. "We're trying to connect with 50,000 students this year because four million students just graduated from college into a great economic recession, and there are a lot of high school and college students who don't know about our industry. Our goal is to connect with over 500 colleges and universities – and we're talking about public, private and community colleges – to essentially introduce those students to careers in the industry and provide them with financial literacy."
Thompson, who is also vice president of growth and strategy at Atlanta-headquartered Silverton Mortgage Specialists, stated that NAMMBA is planning to launch its own college chapters over the next five years "in an effort to connect with them daily, and bring in our partners – industry stakeholders and leaders – to talk to the students about careers throughout the entire year." NAMMBA is planning to expand its outreach into high schools between 2025 to 2030, he added.
Outside of the school campuses, other environments could be used to recruit a more diverse workforce. Rocke Andrews, president of the National Association of Mortgage Brokers, stressed the potential in bringing ex-military personnel into the industry.
"One of the ways this can be accomplished is through our Certified Veteran Lending Specialist designation, which serves the military," said Andrews, who is also broker/owner of Lending Arizona in Tucson. "The military has long been a diverse source of employees, as well as an aftermarket of customers for brokers."
The Mortgage Bankers Association partnered with several entities, including NAMMBA, on initiatives to encourage diversity. One of the most notable endeavors involves a partnership with Fannie Mae on an internship program called Future Housing Leaders that is designed to introduce students to inner workings of the housing finance world. Some of the employers participating in the program include Wells Fargo, KeyBank, BankCorp South and Freddie Mac.
Lisa Haynes, senior vice president and chief diversity and inclusion officer at the MBA, also pointed to the organization's mPact program for young real estate finance professionals as a strategy to ensure further career growth.
"We all know it's great to get people in the door, but you have to hold on to them," she said. "The younger the populations, the more diverse they are, so mPact is a networking group with professional development designed to keep them in the industry once we get them."
MBA also offers mPower, which promotes opportunities and development for women in the mortgage profession. Desirée Patno, CEO of NAWRB, a trade organization representing women in the housing ecosystem, observed that "we're definitely having more conversations and definitely having more focus groups" on the subject of hiring diversity. Yet she also warned that just hiring a diverse workforce for the sake of diversity is far from an adequate strategy.
"You have to give them the vision to get them to partake in it," she said. "In the real estate profession itself, nine out of 10 agents don't last a year."
Gary Acosta, CEO of the National Association of Hispanic Real Estate Professionals (NAHREP), agreed that diversity efforts will not work if there is long-haul plan to encourage career growth.
"You're only able to diversify your sales force if you have a diverse operations team," he said. "And you're really only able to diversify your operations team if you have a diverse management structure. So, it takes a holistic approach to be able to successfully integrate diversity into your operation."
And that's where a problem arises – tracking the upward movement of a diverse workforce from the ground level into the higher reaches of a company's hierarchy. Donnell Williams, president of the National Association of Real Estate Brokers, observed an absence of diversity within the C-suites of prominent companies.
"I have not seen that whatsoever," said Williams, who is also broker/owner at Destiny Realty. "I'm here in Morristown, New Jersey, near the headquarters of Realogy and Weichert. I haven't seen many black people in their hierarchy at all."
MBA's Haynes stated C-suite diversity is often lopsided in its representation.
"From a female perspective, you see more women up in the C-suite now," she said. "But from a people of color perspective, there's still a lot of work to be done there."
One solution to this problem, Haynes continued, was for companies to pursue mentoring programs that would ready employees to rise through the ranks.
"We've been encouraging our members to do more of the mentoring," she continued. "More of the one-on-one outreach to find somebody who can be brought up the ladder, somebody who has the potential to fill the pipeline. In a lot of industries where the CEO looks back down the pipeline, it still looks the same because that pipeline has people who've been in the company for a while. As you begin to mentor folks who are in middle management to begin to move into the next level."
Patano believed the industry needed to speed up its efforts to encourage this level of career advancement for its current workforce of women and people of color.
"We're not playing it forward good enough," she said, noting NAWRB members have "talked about it all the time, the middle ground between the entry-level and the C-suite. We're not playing it forward good enough."
NAMMBA's Thompson complained that "there hasn't been an intentional focus of developing leaders in industry among people of color and women." His organization has launched a Leadership Academy that will enable companies "to get in, identify and prepare the next generation of leaders and intentionally develop women and minorities in our industry to make sure they can move up to the management ranks."
However, other circumstances might be putting these efforts on pause. NAHREP's Acosta observed that the disruptions created by the COVID-19 pandemic have frozen many forward-thinking industry initiatives.
"Everybody sort of shifted their focus into survival mode and some of the other priorities, such as diversity, maybe have not been prioritized as much," he said. "I'm hopeful that as we come out of the crisis, the fact that our operations have not been diversified enough becomes more magnified."
Acosta also highlighted that a renewed push for diversity would also help address another pressing matter: the graying of the mortgage and real estate profession.
"One of the things that undeniable about the diverse communities out there is that they are so much younger than the general population," he said. "Another issue that we deal with in our industry is the fact that we have an aging workforce. So, you can solve both of those issues with one strategy: if you diversify your workforce, you're also going to make your workforce younger."
But NAREB's Williams believed a diverse workforce cannot advance into leadership roles unless the corporate hierarchy is willing to promote it.
"If they know what they're looking for, then they should open it up," he said. "It's not like we don't have the education – people have bachelor's and master's degrees. It's a decision that needs to be made at the top."
For those who are impatient with the progress up the corporate ladder, one option might be going out as entrepreneur and starting a business. But Williams did not see today's diverse workforce rushing in that direction.
"I see more people getting into the business, but I haven't seen many open up their own shop," he said.
"There are entrepreneurs out there," observed Jeff Berger, founder and president of the NAGLREP and a Coldwell Banker Realtor in Jupiter, Florida. "But I see more joining companies because of what's happening in the real estate space now – there's so much consolidation and it's harder to be an indie than ever."
NAMB's Andrews advocated that the best argument for a more diverse workforce could be found in the color that drives all businesses: green.
"Brokers are more concerned about delivering products to neighborhoods," he said. "And they certainly welcome a diverse workforce as well as a diverse customer base. They're more motivated by approved close deals than ever, just about anything. The Hispanic community is going to be a large source of new customers, and with the recent Black Lives Matter movement the black communities are going to become a much greater source of homeownership as we try to give them the economic opportunities that a lot have other members of the United States have had for a long time."
Following George Floyd's death and the subsequent protest demonstrations that denounced social inequality, many companies within the mortgage and real estate industries issued public statements voicing their support for racial equality. Yet Thompson worried that some companies might believe that action is an adequate answer to the issue.
"Making a statement is not good enough," he said. "We have to intentionally identify and promote and give an opportunity to women and people of color so that they can grow in our leadership grow in our industry and, most importantly, they can provide companies with the perspectives about how their organization can use diversity as a competitive advantage."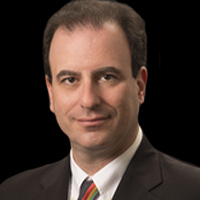 Phil Hall is a former United Nations-based reporter for Fairchild Broadcast News, the author of nine books, the host of the SoundCloud podcast "The Online Movie Show," co-host of the WAPJ-FM talk show "Nutmeg Chatter" and a writer with credits in The New York Times, New York Daily News, Hartford Courant, Wired, The Hill's Congress Blog and Profit Confidential. His real estate finance-related writing has been published in the ABA Banking Journal, Secondary Marketing Executive, Servicing Management, MortgageOrb, Progress in Lending, National Mortgage Professional, HousingWire, The MReport and DS News.