Redefining Business Models In The Wake Of COVID-19
It doesn't take long to go down the rabbit hole when strategizing about the future of one's business while in the midst of a pandemic. Without question COVID-19 changed everything, from the way we work on a daily basis to the way we interact with our employees, partners, clients and prospects. Adapting to life in the COVID world and preparing for post pandemic life are critical to ensuring on-going success and growth. In order to truly look forward, we at WFG Lender Services are simultaneously looking back, and the results were eye-opening.
One of the ways that COVID has changed the industry is the elimination of much of our traditional sales and marketing strategies; conferences, in person meetings and presentations.
Will we ever fully return to the conference spaces with between 2,000 to 5,000 people attending? It is an interesting construct to consider.
With conferences and travel are all but canceled in 2020, online or virtual conferences, webinars and zoom meetings have taken their place. How long will this last and what is the new normal post pandemic? Are in person meetings, presentations, conferences a victim of the pandemic or will in person meetings resume some day? When and if in-person meetings return, will we all be wearing masks, attesting to our health and staying 6 feet apart? Only time will tell, but surely the way we socialize, interact and solicit and obtain business has changed for the foreseeable future.
At WFG, we are planning for both. This means abandoning what "used to be" and embracing new and unique ways of getting our message across and attracting customers. This change forced our team to become more creative and utilize alternative methods of reaching our customers and prospects, including webinars, articles, editorials, and podcasts. Adding these tools to our sales and marketing arsenal, while pushing us outside our comfort zone, only makes us better at what we do and helps us continue to grow in an otherwise challenging time.
As a direct result of this crisis we also immediately learned the value of years of contingency planning and testing. A tedious exercise, we often joked that our plan and annual testing would help us survive a zombie apocalypse. COVID-19 provided a true test of our plan and forced us, our clients and our providers to immediately implement their contingency plans. It seemed like overnight everyone was working from home. However, companies without a contingency plan in place found it all the more difficult to shift their workforce and adapt to the new reality of shelter in place.
From a WFG standpoint, we were able to shift relatively quickly, but, to be honest, we had written and tested business continuity plans continuously for the last decade. Making the work from home shift was fairly simple for our organization. However, what this crisis really highlighted was not to think of a pandemic situation or a crisis situation as a localized or even regionalized event and instead, plan for a global lockdown.
For example, when India and other countries basically shut down it posed significant challenges for organizations that rely on offshore companies to supplement their operational capacity. Thankfully our engagement model with our offshore providers requires they have a written business continuity plan in place that is tested annually to ensure they, and therefore we, can continue to fulfill their services when facing a pandemic or other disaster. While we couldn't have predicted shutdowns in several countries, our preparedness enabled us to deliver our products and services at or above our clients' expectation levels and we have still been able to deliver amazing customer service throughout this crisis. This success is the direct result of believing you can never overthink or undervalue the importance of business continuity planning.
Working from home is not without its issues. Cyber and information security experts are rightly concerned with data security and ever-evolving cyberattacks. Virtual private networks, ongoing training and a commitment to information and cyber security are a must in a work from home environment. While I would argue the best defense is an educated workforce familiar with company protocols and procedures, cyber thieves and bad actors use ever clever and new methods of trying to take what is not yours. As such, education must be supported by a secure network capable of withstanding what seems to be a never-ending stream of attacks.
COVID-19 has also impacted the way mortgage loan transactions are completed. To cope with shelter in place orders and social distance requirements, several states opened the door for remote/digital closings, including RON, RIN, PRON, LPOA and IPEN. Collectively, the industry is lobbying lawmakers to pass legislation permitting alternative options to face-to-face notarized signings to close mortgage transactions. While COVID-19 wasn't responsible for initiating this trend, it certainly put the foot on the gas.
We believe this shift will continue beyond this year and beyond this pandemic. RON has been around for a couple of years now, but utilization is limited and broad adoption remains elusive. The pandemic exposed vulnerabilities with the traditional closing model and, while there is a lot of work to do before digital closings will reign supreme, the availability of alternative/digital closing methods is vital to ensuring the mortgage industry remains healthy and adaptable. COVID-19 brought the industry together and pushed digital closing to the forefront of needed legislative change.
Pre-pandemic, there was some hesitancy. Questions were raised, such as, "What are we going to do about the notaries? Will this cost them their jobs or impact them negatively? What about fraud?" and "How do we make sure the borrowers are who they say they are?" However, COVID-19 highlighted a much bigger issue: If people can't get mortgage loans, can't buy and sell property, can't utilize their assets, our economy simply can't function risking thousands of jobs and businesses.
Without question, homebuyers are looking for alternative, convenient and safe options for completing their mortgage transaction. As a result, the speed bumps are getting ironed out from a variety of different market participants and influencers, be it county recorders, state legislators, lenders and investors. This crisis pushes these various stakeholders further down the path of realizing that digital closings must be available for borrowers. WFG will remain at the forefront of these efforts and we are confident that broad-based adoption of digital closings will occur sooner rather than later.
Finally, none of us know with any level of certainty what next month, let alone next year will look like. I am optimistic by nature and while I am jonesing to get back to "the way life used to be," I also understand that "the way life used to be" is a history unlikely to repeat itself. One thing we can be certain of is that disasters, pandemics and business disruptions will happen again. To prepare, we should learn from this experience. What did we do well and how do we improve? Where were our challenges and how do we solve them? Do we know where we are and where we want to go? Answering these questions may be useful in helping determine whether or not our planning was sufficient and our solutions adequate to support our business, not only during the ongoing COVID-19 pandemic, but also for whatever challenges the future may present.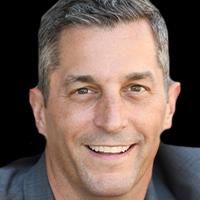 Dan Bailey is SVP at WFG Lender Services & WFG Enterprise Solutions. He runs operations for WFG's Lender Services division and also heads the national sales team for the company's Enterprise Solutions group. Under his leadership, WFG's Lenders Services division has consistently ranked "world class" for customer satisfaction, regularly garnering Net Promoter Scores of 70 and above. An industry leader in his own right, Dan received HousingWire's Insiders Award in 2019 and Progress in Lending's Thought Leader Award in 2020. A licensed New York and Pennsylvania attorney who got his start in the settlement services industry as a compliance officer with a national title insurer, Dan later moved into operations, assuming the role of Vice President. Since then, Dan has taken positions of increasing responsibility, including key roles in the areas of operations, product development, sales and sales management.  Dan takes great pride in building organizations focused on delivering exemplary products and services to their clients.  An avid cyclist, Dan lives in Westlake Village, California with his wife and high school sweetheart Molly.