Leveraging Technology To Maximize Purchase Business
Purchase originations are forecasted to reach new successive records in 2022 and 2023, while higher mortgage rates and fewer eligible homeowners will lead to further declines in refinance volume.
According to Fratantoni, chief economist at the Mortgage Bankers Association states, MBA's 2022 forecast assumes continued, strong economic growth amidst eventual easing of the supply chain constraints that have curbed some economic activity this year. "The economy and labor market rebounded in 2021, but overall growth fell short of expectations because of stubborn supply chain issues that fueled faster inflation, slowed consumer spending, and presented challenges in filling the record number of job openings available," he said. "With inflation elevated and the unemployment rate dropping fast, the Federal Reserve will begin to taper its asset purchases by the end of this year and will raise short-term rates by the end of 2022."
MBA's baseline forecast is for mortgage rates to rise, with the 30-year, fixed-rate mortgage expected to end 2021 at 3.1% before increasing to 4.0% by the end of 2022.
"Mortgage lenders and borrowers should expect rising mortgage rates over the next year, as stronger economic growth pushes Treasury yields higher," said Fratantoni. Robust homebuyer demand from millennial households, households seeking more space, and still-low mortgage rates are favorable tailwinds for the housing market in 2022 and are behind MBA's expectations of record purchase originations over the next two years.
"Mortgage originators have been working for years to create an effective and efficient origination process, primarily through digitization of the process and implementation of self-help tools, but the massive surge in volume has exposed some serious weaknesses in that approach," said Jim Houston, managing director of consumer lending and automotive finance intelligence at J.D. Power. "It's not enough to provide consumers with electronic applications and digitized tools to streamline and expedite activities up to and including loan closing. Today's mortgage customers expect personalized, highly customizable experiences that include the right mix of technology and personal interactions based on their unique needs and wants."
In addition to the increase in purchase demand we also believe that there will be heightened competition, margin compression and the need to deliver a highly personalized lending experience through the use of data as lenders work their way through these changing market conditions.
To address these challenges head on, FirstClose is introducing an unrivaled lender and borrower experience by leveraging data while allowing lenders to make faster more informed decision through the use of real-time data at the ICE Experience 2022 conference.
The New Firstclose Partner ConnectTM is the Latest Addition to the Firstclose OneTM Ecosystem Designed for First Mortgage Transactions. FirstClose Partner Connect is a residential property market gateway that is powered by a comprehensive real estate transaction and property data warehouse. FirstClose Partner Connect is a connector framework that brings together disparate systems to create a seamless consumer experience, improve data access, and integrate with industry- leading solutions. In short, it provides customers with a simpler, faster, and more secure way to connect to different services, apps, cores, and systems. This allows more flexibility in allowing customers to control their consumer experience. This is all done through API-led systems built on microservice architecture to provide a composable enterprise solution.
FirstClose Partner Connect consists of 4 primary modules. LeadIQ, AppIQ, FeeIQ, and SettlementIQ. These four modules provide lenders with an end-to-end solution, beginning at Home Search all the way through to closing and funding. The solution is architected as one complete and dynamic solution with the ability to sell separately each individual module to build a customized enterprise solution. The power of enterprise without the enterprise price tag.
Schedule time with us at ICE Experience 2022 to find out more.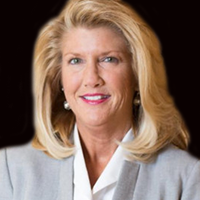 Kathleen Mantych is SVP at FirstClose. Kathy actively works with people, processes and technology to align corporate goals in propelling FirstClose and its clients forward.  She keeps abreast of industry trends to anticipate any needed shifts while helping to mitigate risk. This includes aligning internal functions for preparedness of industry fluctuations and market conditions. Kathy continues to participate in industry forums, discussions, events, panels, and multi-media outlets to offer guidance to companies and people in order to foster preparedness of industry trends – being a conduit and advocate for company and clients leadership for anticipatory climate swings.  She works to identify gaps and specific value adds for industry augmentation as a whole to better serve lenders and the consumer community overall. The ultimate goal, according to Kathy, is to increase efficiency with the adoption of the newest technology to facilitate the streamlining of the mortgage processes.