Continuous Improvement Amidst Constant Changes
After nearly two years of navigating business in a pandemic, many organizations have become accustomed to rolling with the punches. COVID-19 has proved the need for agility across any industry and this is certainly true of the mortgage industry.
We began with unprecedented volumes in originations, and simultaneously increased pressure on servicing and loss mitigation with the introduction of mortgage forbearance plans. Lenders had to adapt and accelerate adoption and integration of digital mortgage capabilities in order to speed up the application and closing processes. Similarly, servicers were tasked with quickly aligning data and analytics to monitor the development of forbearance and delinquencies in their portfolios.
Now, mortgage professionals must navigate life in an industry where home prices and inflation are at record highs and there is more demand for homeownership than seemingly ever before. All this is happening on top of the fact that many lenders may be short-handed due to The Great Resignation.
While we've gotten familiar with adapting quickly in the ever-changing environment we're in, how many of us are making positive process improvements? Successful organizations must not only have an inherent agility to successfully operate their businesses, but at the same time, they also must innovate as quickly and effectively as the market and industry change.
Where to Start
When determining what improvements to make, when to make them and how to make them, there are a lot of factors to consider. Often, very little value is placed ontaking the time to understand current processes and their interaction points in order to develop a shared understanding of any service gaps. While taking the time to understand existing processes does not feel like the fastest route to innovation, it is an essential exercise for those that are striving to continuously improve. Teams should not be satisfied with "the way we've always done it." Rather, they must foster inclusion and seek out diverse thinking that helps them redesign and innovate.
This deep dive into existing processes helps establish context for the improvements companies are seeking. It is important to pay close attention to the market as well as the business's current strategic priorities and make sure the agility focus is being put where it can have the most impact.
Think about Tech
Another element of continuous improvement is investing in the time to reimagine certain processes or business offerings while looking through the lens of new technology capabilities. When looking for technology partners, skip the pitches and the demos and invite them to reimagine, brainstorm and conceptualize within the context of your business's strategy and continuous improvement objectives.
Technology partners with strong business improvement ideas and inherently agile practices can act as trusted partners, and their idea generation and out-of-the-box thinking can be an important element of helping facilitate cross-functional teams.
It is especially beneficial to work with technology leaders outside of the mortgage industry to see the broader application of certain technologies. This is important for lenders facing the momentous task of selecting and optimizing a vast array of solutions that deal with data, documents, and analytics. Stepping back and seeing the bigger picture of what is possible with certain technologies can help teams expand their understanding and realize new ways they can apply the tools available to them.
Important Reminders
When making any improvements, be sure to pay special attention to your team's internal readiness, their ability and availability. Be sure to ask how committed the team already is, what trade-offs might be necessary to mitigate burn-out, how to balance keeping business running smoothly while bringing in new improvements and if you have the right level of resources to do both successfully.
These questions are critical today as businesses are faced with the effects of The Great Resignation. Many teams are operating at a reduced strength because of the huge shift happening in the workforce. With less people available to handle the same level of – if not more – work, pay close attention to how your teams are doing. Business improvements significantly lose their impact if they create additional burnout among employees. Change is good, but make sure it is sustainable.
Look Back to Get Ahead
Retrospectives are also a key factor when identifying opportunities for improvement. Exploring how the organization innovated during the current pandemic offers a wealth of opportunity for insights. This year, as business operations hopefully return to a more stable and predictable state, it is the perfect time to evaluate your business's performance and determine where you want to go now based on all the lessons you've learned.
It is also a great time to look back at processes and capabilities that were implemented quickly in response to specific needs, because these capabilities likely now need to be more fully developed to better align with long-term strategic plans.
There is no doubt that the constant shifts over the past years have caused a great deal of stress across the industry. However, take time to look back and celebrate your successes, moments your business demonstrated agility, and the innovations your organization made. This is a great way to create forward momentum, to ensure people feel recognized and appreciated, and to reinforce the importance of continuous improvement in your business.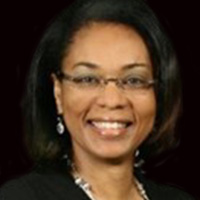 Michele Moore-Grady is the Director of Business Improvement and Enterprise Project Management at Enact, where she is responsible for leading the implementation of the company's technology modernization roadmap, ongoing business process evaluation and redesign, continuous improvement efforts and enabling project management and agile best practices across the organization. Prior to joining Enact, Michele held various positions at JPMorgan Chase in global network management, Treasury services and investment operations. The statements in this article are solely the opinions of Michele Moore-Grady and do not necessarily reflect the views of Enact or its management.