Rising Rates Will Cool Refis, But Market Activity Will Remain Hot
After emerging as a bright spot in the economy during the COVID-19 pandemic, the mortgage market's unprecedented growth looks set to continue even with the threat of rising rates.
Mortgage rates have hit their lowest level on record during the coronavirus downturn (rates set new lows an incredible 16 times during 2020). That, combined with a migration away from major city centers as people looked for more space to endure pandemic lockdowns, spurred a boom in mortgage activity over the past year.
According to the Mortgage Bankers Association, Mortgage lenders are expected to originate a record $3.2 trillion worth of mortgages in 2020, a 41% increase from 2019. Refinancings were up more than 200% from 2019.
That record volume shows that real estate has benefited greatly during the pandemic. The question is, how will the market fare once rates start increasing?
On a recent webinar with economist Bill Conerly, we discussed the timing on when rates might begin to increase. The good news is that this is one of the easiest times to forecast interest rates. That's thanks to the Federal Reserve's desire to keep at least short-term interest rates very, very low. The Federal Reserve is also not going to anticipate inflation as they have in years past, but, instead, they're going to wait until they actually see inflation to tighten; so short-term interest rates are likely to remain low throughout 2021, and maybe towards the end of 2022 the Federal Reserve will see inflation and start tightening them again.
Long-term interest rates, on the other hand, can move based on global markets, not just the Federal Reserve.  We are already seeing them edge up a bit— the 10-year Treasury has moved up, not hugely, but a little bit in the last month.  So far it hasn't translated into higher mortgage rates, but, by the end of the year, we could see a quarter of a percent increase on long-term rates and mortgages. 
Other economists agree. Freddie Mac Chief Economist Sam Khater predicted that in 2021 a modest rise in rates will likely affect refinance originations. Freddie Mac projected $1.8 trillion in refinance originations in 2021, down considerably from its fellow GSE's forecast. Fannie Mae, for example, expects refinance originations to reach $2.2 trillion in 2021, down from a projected all-time high of $2.8 trillion in 2020.
This increase in rates won't be enough to tank the market, but at some point, even with just gently rising mortgage rates, the refinance volume may be about done. I'm predicting that refinance activity in 2021 will continue at a very strong rate through the second quarter. The first half of the year will be pretty good for refinancings because one of the things to happen with home appreciation is that a lot more people are in a situation where they're going to take advantage of it and refinance. The second half of the year, however, will be downhill for refinance activity and I expect that the volume will drop by about 25% in 2021 and 50% by 2022.
Even with the expectation that refinance volume will drop in 2021, experts are forecasting a 22% annual growth, with nearly 7 million homes churning through the market. If that happens, it would account for the largest annual purchase growth—with originations totaling $1.54 trillion—since 1983.
Fannie Mae's purchase mortgage originations are expected to rise to $1.8 trillion in 2021, up from the projected $1.6 trillion in 2020. Freddie Mac's purchase mortgage origination forecast is slightly lower at $1.6 trillion for 2021.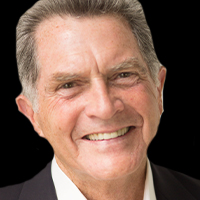 A 2019 HW Vanguard Award recipient, Patrick F. Stone is Executive Chairman and Founder of Williston Financial Group, a company he started in 2010 and one of six national underwriters. Prior to that, he served as president and COO of the nation's largest title insurance company for nine years, chairman and co-CEO of a software company and CEO of a real estate information company. Patrick actively serves on several boards, including Inman News, and previously served on the boards of Fidelity National Financial, First American Corporation, FNIS, MicroGeneral, Green Street Advisors, DigitalMap, HomeGain, RedVision and Wystein Capital, as Vice-Chairman of Metrocities Mortgage and Chairman of The Stone Group. Pat served as Chairman of the Santa Barbara Art Museum, Director of the Portland Art Museum, chairman of the Oregon State University Foundation and Co-Chair of its Billion Dollar Capital Campaign. He has three beautiful daughters and granddaughters and resides in Portland, Oregon with his wife Vicki.