Will 2022 Be The Year For RPA?
As we approach 2022, many lenders seek ways to streamline processes and reduce costs to stay competitive in today's shifting market conditions. Most economists predict origination volumes to decline in 2022; while there are differing opinions about how much of a decline (% of refinances vs. purchase), the majority believe that a reduction will occur. This decline will bring heightened competition, impact profit margins, and force lenders to look for ways to improve efficiency.
One of the technologies discussed to address these challenging market conditions is Robot Process Automation (RPA). We hear buzz words and acronyms all the time in the mortgage industry. So let's first start with what is RPA?
In an article by Kevin Casey for the Enterprisers Project, here are some ways he described RPA. "RPA is a form of business process automation that allows anyone to define a set of instructions for a robot or 'bot' to perform," says Aaron Bultman, director of product at Nintex. "RPA bots are capable of mimicking most human-computer interactions to carry out a ton of error-free tasks, at high volume and speed."
"In layman's terms, RPA is the process by which a software bot uses a combination of automation, computer vision, and machine learning to automate repetitive, high-volume tasks that are rule-based and trigger-driven." –David Landreman, CPO of Olive.
"Robotic process automation is nothing but instructing a machine to execute mundane, repetitive manual tasks. If there is a logical step to performing a task, a bot will be able to replicate it." –Vishnu KC, senior software analyst, lead at ClaySys Technologies.
"RPA is software that automates rules-based actions performed on a computer." –Chris Huff, chief strategy officer at Kofax.
Kevin says that RPA is ultimately about automating some of the most mundane and repetitive computer-based tasks and processes in the workplace. For example, think copy-paste tasks and move files from one location to another.
RPA automates everyday processes that once required human action – often a great deal of it performed in a rote, time-consuming fashion. That's also how RPA promises to boost efficiency for organizations.
So, RPA is a programmable robot that can be used to automate repetitive tasks both in the back office and front office of the mortgage process that requires human intervention. This shows great potential for lenders looking to streamline their operations in 2022 while driving down costs and improving profitability.
Why RPA is a good choice for Mortgage Industry?
Mortgage lenders are embracing digital transformation initiatives such as mobility, analytics, e-Closings, and paperless processing.
The main reasons for adopting RPA in mortgage is because the industry is known for its process-oriented nature and also for being engaged with a large number of industry participants & processes including loan officers, processors, and underwriters across processes that include fraud checks, appraisal orders, title' orders and so on.
Here are some of the significant benefits that RPA can provide lenders:
1. Rapid ROI
2. Minimal Initial Investment
3. Highly Scalable
4. Little to no change in Existing System or workflow
5. Led by Business Supported by IT
The key will be for lenders to be able to successfully implement RPA to gain a strategic advantage in the marketplace in 2022 and beyond.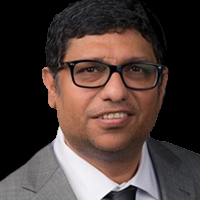 Noor Punjwani is President and CEO at Awesome Technologies, Inc. (ATI). He isa creative and inventive thinker, who craves a challenge and who is not afraid to work outside of his comfort zone. Noor is responsible for meeting all relevant statutory and mandatory requirements associated with operations and for working within the framework of the company's core values, as well as promoting its ethos and mission statement. ATI is a software solutions provider that offers customized software and services that help make lending technology simpler, faster, and more secure. ATI simplifies, reinforces, redefines, and improves mortgage and lending processes to enhance capacity while streamlining operations.