Annual US Home Price Growth Rebounds In July, CoreLogic Reports
CoreLogic, a property information, analytics and data-enabled solutions provider, released the CoreLogic Home Price Index (HPI™) and HPI Forecast™ for July 2023. Here's what it showed: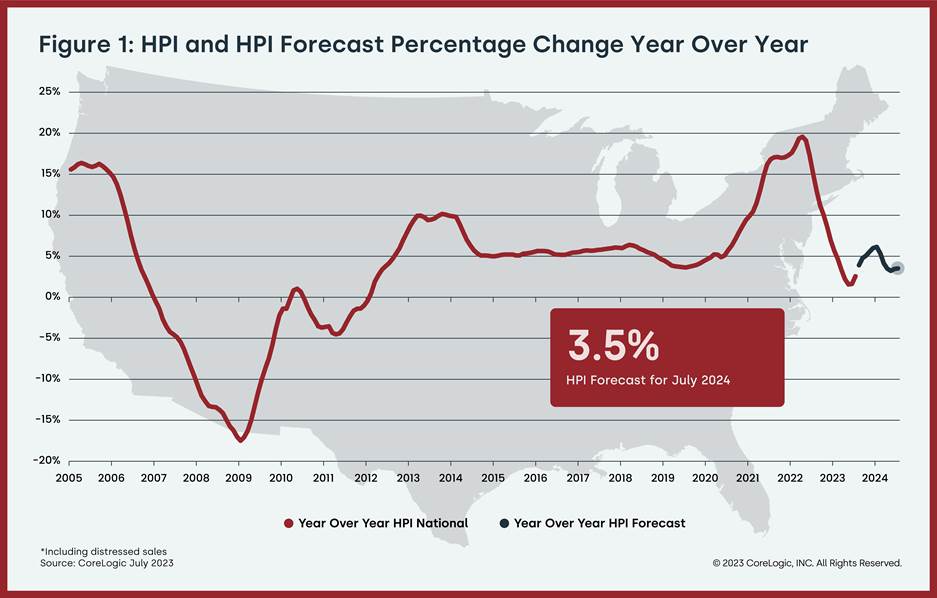 U.S. home price gains rebounded year over year in July, increasing to 2.5% and following two months of 1.6% annual gains. The annual reacceleration reflects six consecutive monthly gains, which drove prices about 5% higher compared to the February bottom. The 11 states that saw home price declines were all in the West, but since many of those markets continue to struggle with inventory shortages, that trend may be short-lived, and recent buyer competition will causes prices to heat up again. CoreLogic projects that all states that saw year-over-year losses in July will begin posting gains by October of this year.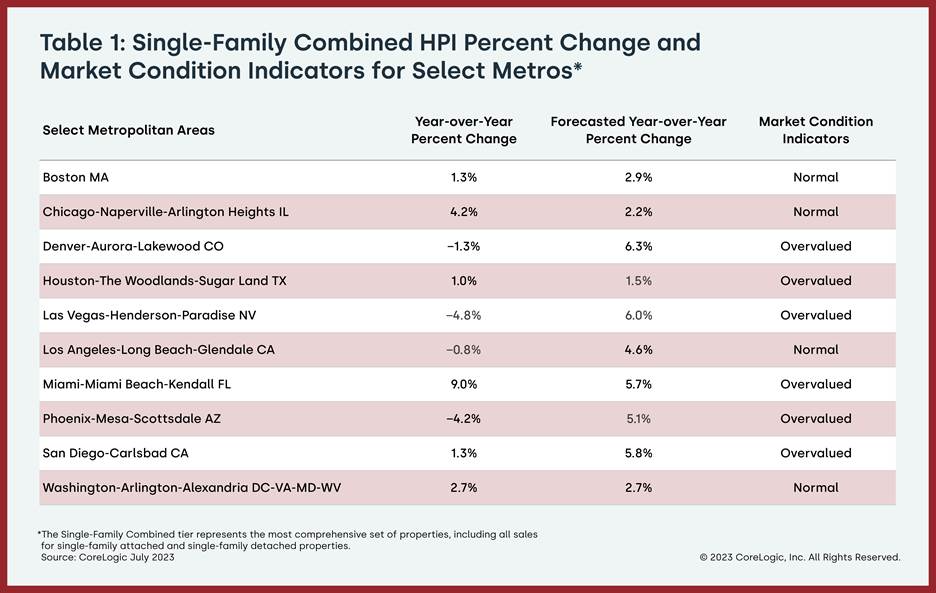 "Annual home price growth regained momentum in July, which mostly reflects strong appreciation from earlier this year," said Selma Hepp, chief economist for CoreLogic. "That said, high mortgage rates have slowed additional price surges, with monthly increases returning to regular seasonal averages. In other words, home prices are still growing but are in line with historic seasonal expectations."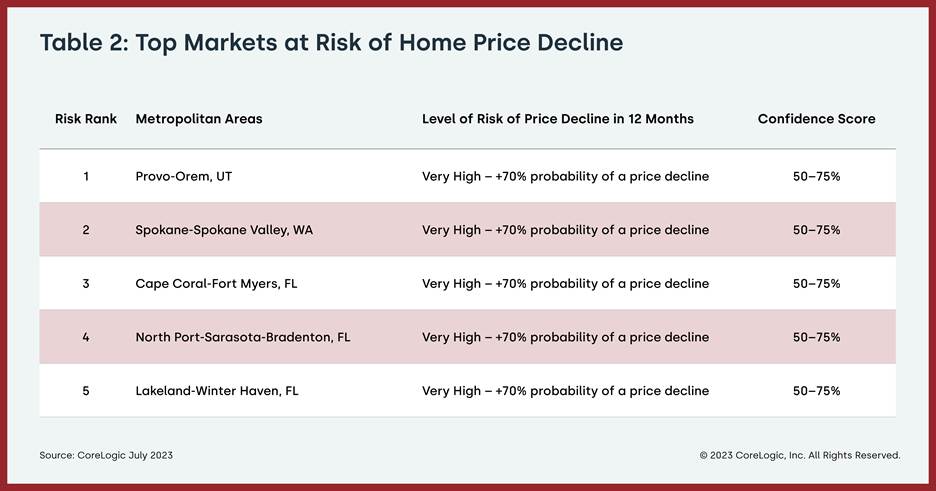 "Nevertheless, the projection of prolonged higher mortgage rates has dampened price forecasts over the next year, particularly in less-affordable markets," Hepp continued. "But as there is still an extreme inventory shortage in the Western U.S., home prices in some of those markets should see relatively more upward pressure."
Top Takeaways:
· U.S. home prices (including distressed sales) increased by 2.5% year over year in July 2023 compared with July 2022. On a month-over-month basis, home prices rose by 0.4% compared with June 2023.
· In July, the annual appreciation of attached properties (3%) was 0.6 percentage points higher than that of detached properties (2.4%).
· CoreLogic's forecast shows annual U.S. home price gains increasing to 3.5% by July 2024.
· Miami posted the highest year-over-year home price increase of the country's 20 tracked metro areas in June, at 9%. St. Louis saw the next-highest gain (4.8%), followed by Detroit (4.5%).
·       Among states, Vermont ranked first for annual appreciation in July (up by 8.5%), followed by New Hampshire and New Jersey (both up by 7.3%). Eleven states recorded annual home price losses: Idaho (-5.7%), Nevada (-4.2%), Montana (-3.6%), Washington (-3.3%), Arizona (-2.9%), Utah (-2.8%), Oregon (-1.2%), Colorado (-0.6%), Texas (-0.6%), Wyoming (-0.5%) and California (-0.3%).

The Place for Lending Visionaries and Thought Leaders. We take you beyond the latest news and trends to help you grow your lending business.