Business Strategies Column: How Should Mortgage Professionals Use Instagram?
I know there's a lot of social media platforms out there. Do you as a mortgage professional need to be on all of them? No, but don't ignore Instagram. In the article "When Is the Best Time to Post on Instagram in 2023? [Cheat Sheet]" written by Jana Rumberger, says, "If you're new to social media you might start posting as often as you can and see what happens. But what if you add some scientific thinking to the process? For example, you could try posting at different times of day and jotting down the likes per minute for each post.
"For many marketers, social media posting is just one more thing to do on a busy day. It can be tempting to post whenever it's convenient or to schedule posts for a time that feels logical, even if there isn't any data to back it up," she continues. "But, if you post when your top users are online, your new content is more likely to be one of the first things they see. This can also boost engagement, another ranking factor. This combination increases the chances that new users will discover your account and posts on the platform."
Of course, loyalty takes time and effort to build. It's especially tough for small businesses that must compete with big brands on social media.
Posting during peak times on Instagram helps you connect with more of your followers at once. It shows your audience that you want to engage with them and keeps your brand top of mind.
It also helps set expectations. Building loyalty is about more than great products and customer service. It's about being a consistent presence in their feeds that helps you build relationships.
For example, say you run your media business in the Pacific time zone, but a third of your customers are in the Australian Eastern time zone. If you post all your content from 9 a.m-5 p.m. PST, those posts will appear between 3-11 a.m. for your Australian customers. Chances are your Australian audience won't see many posts from your brand.
And what if an unhappy customer in Australia posts a story about your brand? That one post could shape that entire audience's perception of your brand. To build a loyal audience, it's important to understand when your audience is online and to use that information to choose the best time to post.
According to 2023 HubSpot research, the global average Instagram engagement rate is almost 6%. That's more than the average engagement rate in the previous year.
Instagram engagement creates a ripple effect, like throwing a rock in a still pool. The first ripple is obvious — if you get immediate likes, comments, and saves after posting, it's more likely that your post will show up in more feeds.
The next ripples come from other Instagram features like Favorites, Search, and videos. Each feature has an independent algorithm. And each feature weighs engagement differently. For example, becoming a favorite for your followers means your posts will show up at the top of their feeds every time they log in. Engagement rates factor into which posts get bumped to the top of Search pages.
So, posting at the right time doesn't just mean more comments, messages, and saves. It creates more opportunities for engagement too.
Like most online tools, Instagram launches constant updates to shape the user experience. As a business, your team needs to quickly understand how each update could impact your users and strategy.
So, one day your latest videos might show up on the feed but not surface on Discover, and it may be tough to figure out why. This can have an immediate impact on your business.
There are a few ways that you can manage these updates. For example, you can keep up with the latest social media news. But the best way to understand the latest algorithm changes is to run tests with your own posts.
So, what do you need to run reliable and useful tests that can help you understand which content your users see after an update? Number one is a consistent posting schedule. The fewer variables your test has, the more trustworthy your results will be.
Better yet, you should post at the best times for your audience on Instagram. This way, you'll have consistent timing and a wider test group. That strategy can help you get more reliable results.
Your posting schedule can also help you understand new Instagram features. Carousels, Stories, and Reels are all unique parts of Instagram. And depending on your content and industry, they'll each have different rates of engagement.
If your business is investing time and resources into Instagram, it's important to have a strategy. Strategies usually include different types of content. Whether you want your posts to show up as suggested content or to boost your shoppable stories, you want useful eye-catching content.
The sooner you understand a new feature, the more likely it is that you'll make the most of that feature before your competitors. Like testing an algorithm update, knowing the top posting times for your niche can help you test new features for your users faster.
While the Instagram app no longer allows users to make purchases directly on the app, it's still an invaluable lead generation and brand awareness tool — which can ultimately lead to more clicks and purchases.
That's an incredible incentive to connect with your best customers on Instagram right away. But how can the best posting times help you find prospective shoppers?
For example, people in financial services are easiest to reach on Instagram on Sunday nights. This is just before the next work week begins. It may be a way to wind down the weekend and prepare for what the next week will bring.
But workers in agriculture are easier to reach on Saturday mornings, and mostly skip Instagram during the week. These professionals might be in spots with limited service during the week. Safety is also a concern, so it may be difficult for them to use mobile devices while on the job.
You can also block out these times on your schedule to engage with users who follow your business. Comment on posts, ask authentic questions, and watch videos from your target audience. It's easy once you get the hang of it and it can be a very useful mortgage marketing tool.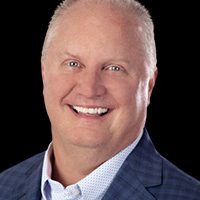 Michael Hammond is the founder and president of NexLevel Advisors. NexLevel provides solutions in business development, strategic selling, marketing, public relations and social media. A seasoned technology executive, Michael brings close to two decades of leadership, management, marketing, sales and technical product and services experience. His expertise spans start-ups to multi-billion dollar corporations, running businesses, business units, marketing, sales, strategy and product and services organizations. Michael brings exceptional insight, leadership, passion, and strategies that create profitability.