Editor's Note: Mortgage Tech Player Gets Kudos
Mortgage technology heavyweights deserve and are getting recognition for work well done. For example, Down Payment Resource (DPR), a provider of technology for connecting homebuyers with homebuyer assistance programs, has earned a spot on the 2023 Inc. 5000 list of the nation's fastest-growing private companies. This marks DPR's inaugural year on the list.
Founded in 2008, DPR maintains the only comprehensive database of U.S. homebuyer assistance programs by engaging with more than 1,300 program providers year-round. Its technology, which helps the housing industry match homebuyers with homebuyer assistance, has been used by millions of housing professionals and consumers and averages 30,000 homebuyer assistance queries a day. DPR customers include five of the top 10 retail mortgage lenders by volume, more than a dozen multiple listing sites (MLSs) and 500,000 real estate agents.
Additionally, two of the nation's largest real estate websites use DPR to power a down payment assistance finder within listing descriptions.
"To date, we've connected more than 6 million housing professionals and homebuyers with down payment assistance program information, and we are proud of the impact we have made," said DPR Founder and CEO Rob Chrane. "As we celebrate this remarkable milestone, we're more inspired than ever to forge ahead, break down barriers to homeownership and pave the way for a brighter, more inclusive housing future."
"Running a business has only gotten harder since the end of the pandemic," said Inc. editor-in-chief Scott Omelianuk. "To make the Inc. 5000 — with the fast growth that requires — is truly an accomplishment. Inc. is thrilled to honor the companies that are building our future."
For complete results of the Inc. 5000, including company profiles and an interactive database that can be sorted by industry, location and other criteria, go to www.inc.com/inc5000.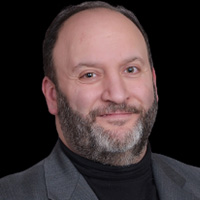 Tony Garritano is the founder at PROGRESS in Lending Association. As a speaker Tony has worked hard to inform executives about how technology should be a tool used to further business objectives. For over 20 years he has worked as a journalist, researcher and speaker in the mortgage technology space. Starting PROGRESS in Lending Association was the next step for someone like Tony, who has dedicated his entire career to providing mortgage executives with the information that they need to make informed technology decisions to help their businesses succeed.