Charitable Giving: More Than Just Corporate Good
In addition to giving back, boosting morale and attracting talent, charitable giving can support a company's marketing efforts, increase networking opportunities and help put the company's brand in a positive light. Moreover, consumers, especially millennials, appreciate doing business with companies that are associated with a charity.
Consumers these days are more conscious of the businesses with which they work. People are quick to avoid companies that do not meet their social, political or general belief system. According to a 2018 Cone/PorterNovelli study, 78 percent of Americans believe companies must have a positive effect on society in addition to making money, and 77 percent feel a strong personal connection to purpose-driven companies compared to traditional companies.
Millennials, the largest growing population of potential housing consumers, are even more conscientious about the companies with which they associate. A 2018 study by Nonprofits Source found that 84 percent of millennials give to charities annually.
Companies in the mortgage industry are not immune to this growing awareness about charitable efforts. There are many ways companies can make sure they select the right charitable entity. One thing to determine early on is whether you want to have more of an influence at the local or national level. After that, consider the steps below when selecting a corporate charity:
Identify potential organizations to support that align with your company's vision, mission and values, and narrow to a short list of three.
Develop a list of key internal decision makers who will approve the commitment.
Take the temperature on how much your company may be able to commit and budget for that commitment level.
Reach out to the organizations to gather details on sponsorship levels, marketing opportunities and gather any potential contracts for review. Communicate that your company is exploring the potential of supporting their organization.
Develop a proposal to share with key decision makers. Provide details about the organization's mission, available sponsorship levels, and proposed financial commitment.
Pitch to key decision makers. If the proposed organizations resonate, obtain consensus on ONE organization to support, and obtain agreement on the sponsorship level and financial commitment.
Conduct a full due diligence review of the chosen company, including reviewing contracts and obtaining finance approvals, and fully research the company so there are no surprises about who the organization supports or how they do business.
Share the final decision with all organizations you've been communicating with, and have a final contract drawn up and signed for the chosen charity.
Establish a marketing, internal communication, employee engagement, and external public relations plan.
Launch the charitable giving program by announcing it internally and externally and begin your commitment.
Live your brand by being sure to follow-through on your commitment.
Any effort toward developing a corporate relationship with a charity will require a time and resource commitment. Ask yourself:
When is our busiest season?
How will the project work fit into our workload?
Do we currently have the budget to roll this out? Aligning with a charity is a great way to give back and will improve corporate social responsibility status. For the relationship to be a success, it is important to approach the effort as informed as possible.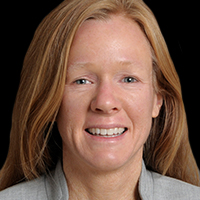 Planet Home Lending Senior Vice President Julia Skinner, a hands-on marketing executive with deep experience leading highly-efficient marketing teams, was the architect of the company's Planet With a Purpose social responsibility initiative. Founded in 2007, Planet Home Lending is a privately held national residential mortgage lender with multiple business channels uniquely positioned to provide competitive products and services.