Editor's Note: An Integration That Supports Digital Pricing Emerges
LoanPASS, a fintech provider focused on automating product and pricing decisioning for all loan products, is now integrated with ICE Mortgage Technology, part of Intercontinental Exchange, Inc., a leading global provider of data, technology, and market infrastructure. Mutual clients can now access LoanPASS' highly flexible and configurable product and pricing engine (PPE) via ICE Mortgage Technology's end-to-end digital lending platform, Encompass.
The LoanPASS rules engine was designed to give lenders complete control over products and pricing. It returns instant, accurate results on any type of loan product and is currently in production with independent mortgage bankers, credit unions, banks, commercial lenders and other financial institutions navigate tough market conditions.
LoanPASS offers multiple pricing models to help lenders of different types and sizes quickly adapt to changing marketplace conditions. The LoanPASS decisioning solution enhances lenders' loan product and pricing software needs, consolidates multiple PPEs into a single engine, reduces costs, and enhances the digital lending experience for borrowers.
"We are thrilled to join the ICE Mortgage Technology network as a new integration partner, serving as a much-needed low-cost decisioning option for lenders to decision any type of loan product," stated Bill Mitchell, CRO of LoanPASS. "In addition to our shared commitment to driving technology and business process transformation, LoanPASS effectively addresses economies of scale, channels of distribution, and speed to market with niche offerings, supporting lenders' business-critical relationships."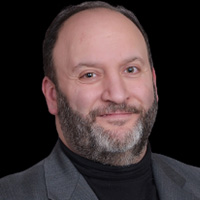 Tony Garritano is the founder at PROGRESS in Lending Association. As a speaker Tony has worked hard to inform executives about how technology should be a tool used to further business objectives. For over 20 years he has worked as a journalist, researcher and speaker in the mortgage technology space. Starting PROGRESS in Lending Association was the next step for someone like Tony, who has dedicated his entire career to providing mortgage executives with the information that they need to make informed technology decisions to help their businesses succeed.