Editor's Note: Helping Real Estate Agents Better Attract And Serve Local Homebuyers
Embrace Home Loans, a national mortgage lender, has entered into an advertising agreement with Keller Williams Core in Long Island, New York, to help its real estate agents better attract and serve local homebuyers. The Core offices in Long Island include Garden City, Woodbury, Franklin Square and Ozone Park. 
Through the agreement, Embrace will provide co-marketing strategies designed to educate Keller William Core's agents and help them promote their businesses to consumers. Embrace will also serve as the event sponsor of all the Keller Williams Core group's internal sales meetings, training events and webinars. Keller Williams Core will display Embrace's advertising materials in its offices, at open houses, through direct mail and email campaigns, and on its website and social media. 
Keller Williams Core employs more than 1,000 real estate agents and serves homebuyers and home sellers in Long Island and Manhattan. 
"We recognize today's consumers have an endless array of options when it comes to homebuying services," said Frank Virga, branch manager with Embrace Home Loans in Hauppauge, New York, who developed the partnership. "Our two companies have a very strong presence in the local Long Island market. By collaborating, we can more effectively serve homebuyers in what has become an extremely competitive marketplace."   
"We are delighted to partner with Frank and the entire Embrace team," said Richard Amato, operating principal for the local Keller Williams' offices. "In today's housing market, giving our agents a competitive edge in communicating with new clients will help us to continue reaching new sales records."
According to Virga, both Embrace and the local Keller Williams offices are experiencing tremendous growth in their sales teams. "Our companies encompass entrepreneurial and innovative cultures that attract top sales professionals, so this partnership makes a lot of sense," he said. "We look forward to helping Keller Williams Core agents take their business to the next level through the use of cutting-edge technology, sound sales strategies and continuous learning."
Embrace originated $6.4 billion in mortgage loans in 2020, a company record and a 70 percent increase from 2019. The company is on track to double its retail production in 2021 and increase business in its consumer-direct and financial institutions group divisions, with a focus on purchase loans.
A Fannie Mae, Freddie Mac, FHA and VA lender, Embrace also originates non-conforming loans, including jumbo and other unconventional loans. The company processes, underwrites, funds and closes all loans in-house. Embrace has been recognized with multiple workplace awards in recent years and is known for fostering a supportive, family-like work culture and for encouraging its employees' charitable endeavors.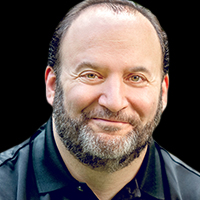 Tony Garritano is the founder at PROGRESS in Lending Association. As a speaker Tony has worked hard to inform executives about how technology should be a tool used to further business objectives. For over 20 years he has worked as a journalist, researcher and speaker in the mortgage technology space. Starting PROGRESS in Lending Association was the next step for someone like Tony, who has dedicated his entire career to providing mortgage executives with the information that they need to make informed technology decisions to help their businesses succeed.