Mortgage Technologies You Need To Know For Success In 2022
The pandemic ushered in a new era for the mortgage industry. Technology that was once thought to be nice to have has become a business imperative. Not only were lenders forced to respond to changing marketing conditions from COVID rapidly, but the perfect storm of low-interest rates and high demand forced lenders to re-evaluate the technology within their organization.
"Last year brought our industry a perfect storm," said Joe Tyrrell, president of ICE Mortgage Technology. "You not only had COVID, which required lenders to shift to virtual workforces, but you also had to continue to conduct business in a safe and socially distanced way with borrowers, all happening at the same time that we were experiencing a historical increase in loan volume."
He added, "This caused many lenders to re-evaluate their technology partners, how they were leveraging technology, the systems that they employed, and the tools that they relied upon. We heard many stories from our lenders across the country that had to completely and permanently shift the way they served borrowers."
"From a borrower's perspective, the pandemic has accelerated the demand for a consistent, digital-first borrowing experience," said Tyrrell. "Signing documents electronically is quickly becoming the minimum, and borrowers expect a seamless experience from start to finish. Many lenders cobbled together different solutions to meet borrower demands, but that often led to a more confusing, fragmented process. Covid highlighted the need for a single consistent digital experience for consumers."
These shifting market conditions saw the rise of digital solutions, fewer face-to-face interactions with the borrower, and more consumer-direct strategies to interact for outreach with prospective borrowers. Unfortunately, many lenders found that their current tech stack or cobbling solutions together weren't up for the challenge.
Antiquated lead management systems that haven't been significantly upgraded for years were now holding back a lender's ability to respond appropriately. Outdated CRM's that only provide limited functionality couldn't get the job done. Marketing automation tools that claim to be purpose-built but don't offer native mobile solutions or compliant texting only from a desktop were exposing their limitations in today's digital lending environment.
It's not easy to be a lender these days. Margins are down, fluctuating rates and new competition is right around the corner. Acquiring a customer is getting more costly, and keeping a customer engaged is vital.
As a lender, how you engage prospective borrowers can determine your success in today's digital mortgage environment. The average borrower will get up to 7-11 loans over the course of their lifetime, but only 15% of consumers use the same lender for their next loan.
Having a consistent digital experience for consumers is no longer a nice to have but a business imperative moving forward. Lenders need to rethink their current tech stack (outdated tools) to make that a reality.
Here are five key mortgage technologies that lenders need to leverage in 2022.
1. Modern CRM and Lead Management
Your organization's goal should be to deliver a better experience than competitors; this will be more critical than ever in 2022. The Mortgage Bankers Association (MBA) forecasts mortgage originations to total $2.59 trillion in 2022 – a 33% decline from this year. In 2023, mortgage originations are expected to decrease to $2.53 trillion. Purchase originations are forecasted to reach new successive records in 2022 and 2023, while higher mortgage rates and fewer eligible homeowners will lead to further declines in refinance volume.
Now more than ever, Lenders need to engage new prospects, boost customer loyalty, and avoid revenue loss. The Modern Lead Management & CRM solution should be built with intelligent, real-time capabilities that allow lenders to transform leads into transactions that build relationships and ultimately create customers for life.
Innovative CRM and Lead management deliver:
• Intelligent distribution and management of leads
• Powerful referral partner management
• Lead & workflow prioritization
• Inbound & Outbound Call Routing
2. Sales Enablement
To communicate and genuinely connect with today's consumers and referral partners, sales teams need to personalize touchpoints throughout the customer's journey while making each Engagement relevant to the individual's specific needs.
Modern Sales Enablement delivers:
• Expanded Pipelines
• Enhanced Sales Conversions
• Timely & effective outreach
• Expanded Referral Networks
3. Robust Mortgage Specific Content Library
Having a robust mortgage-specific content library is critical if you want to deliver the right message at the right time during each stage of the customer's journey – in an actionable and trackable way. Lenders no longer need to start from scratch. Leverage pre-built templates and collateral to get started immediately while personalizing content as you move forward.
Mortgage Specific pre-built Content Library delivers:
• Personalized outreach makes your content stand out in a highly competitive marketplace
• Better relationships with prospects, customers, past clients, and referral partners
• Impactful content at the right time
• Strategic Engagement across all teams
4. Timely Engagement
To truly engage with customers and referral partners, you must deliver timely and personalized content across multiple channels at each stage of the customer's journey.
Innovative Engagement delivers:
• The right message at the right time to the right person.
• Contact strategy management (Text, calling, emails, retargeting, with the right frequency)
• Powerful Lead Nurturing
5. Dynamic Data Intelligence
To serve your customers and referral partners better, leverage data intelligence to build lasting relationships. Build rapport with relevant information and personalized outreach, strategically timed for the most significant impact.
Data Intelligence delivers:
• Powerful instantly actionable data insights
• Better customer relationships
• Raving Fans
Lenders must provide loan officers with the modern tools they need to engage with borrowers in today's digital lending environment. They need to deliver critical communication and content to close loans while engaging with borrowers after the close to create customers for life.
This Is What Innovation Looks Like
Insellerate is the first to deliver a Modern Enterprise Customer Experience Platform, which delivers CRM & Lead Management, Sales Enablement, Engagement, a Robust Mortgage Specific Content Library, and Data Intelligence all in one comprehensive and highly scalable platform with full mobile access.
This has radically transformed borrower engagement while increasing retention and improving conversion rates. This ground-breaking solution delivers complete lead management, lead distribution, click-to-call, inbound call routing, first call automation, and two-way compliant text messaging and provides access to critical loan information without having to use a laptop or log into the lenders LOS system.
This dynamic enterprise solution seamlessly fits into a lender's tech stack (Phone integration, POS, LOS, Servicing system, Data enrichment) due to Insellerate's advanced API connectivity, modern design, and open architecture. Gone are the days of managing multiple and cobbled together systems (CRM, marketing automation, lead management, and more) and having your data trapped in data silos.
Take back control with Insellerate's Customer Experience Platform, which allows you to communicate at an enterprise level across all lending channels retail, wholesale, consumer direct throughout all of your branches, with each of your loan officers and their borrowers from one platform. Gain data alignment so that you can leverage actionable insights to deliver the right message at the right time through the right channel to the right individual.
Deliver timely and highly personalized communications to your employees, borrowers, and referral partners through text, social media, email, Direct mail, phone, ringless voicemail, and retargeting for maximum impact and Engagement.
This innovative platform allows you to provide your internal and external customers timely, relevant information based on data intelligence to build repeatable outcomes at each stage of the customer's journey. As competition heightens and market conditions swiftly change in 2022, don't let your technology hold you back.
The right solution will empower lenders to close more loans than their competitors while improving borrower conversion rates with enhanced customer retention. The time to transform your customer acquisition lifecycle is now.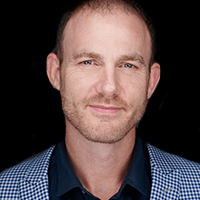 Josh Friend began his career as a loan officer and soon moved on to open six mortgage call centers. Over the past 21 years, he has grown to manage and train thousands of loan officers, processors, and marketing managers. That experience has helped him market to millions of consumers,  with that experience he has dedicated himself to building software for the mortgage industry since 2004.  With a keen eye for developing best-in-class sales processes, he leveraged automation & engagement software to build a better loan cycle. Combining the best from both a CRM and lead management system, Josh now enables lenders to achieve higher revenue goals with Insellerate's award-winning CRM & Engagement Platform.