Process Improvement Column: Some Lenders Are Hiring To Grow
Planet Home Lending, LLC, a national lender and servicer, has hired Crystal Gray, Senior Vice President, Associate General Counsel; Andrew Murray, Vice President, Associate General Counsel; Michelle Krause, Senior Vice President, Post-Closing; and promoted Julie Frank to Vice President, Human Resources.
"With the expansion of our correspondent division, servicing platform, and retail branches, the Planet family of companies continues to attract and promote talented professionals," said Planet Home Lending Mortgage President, Mortgage Lending John Bosley.
Gray will manage legal originations, supporting the business with state and federal origination guidance, marketing, product rollouts, and broker agreements, aided by Murray. Before joining Planet, Gray was Managing Director – Legal, for Homepoint, an associate attorney at Hudson Cook, LLP, and a law clerk for the Federal Trade Commission's Division of Financial Practices.
Murray came to Planet from Guaranteed Rate, where he was vice president, senior counsel. Prior to that, he was also Director, Compliance Counsel for Homepoint.
Before coming to Planet, Krause held leadership positions at PHH Mortgage, Mr. Cooper, and Nations Lending. "Michelle's leadership at larger organizations provides the firepower and expertise Planet needs as we continue to grow our origination and servicing volumes," Bosley said.
Frank has been at Planet since early 2020. She was previously a Senior Human Resources Business Partner. Her human resources experience includes seven years in financial services and 20+ years in IT and health care.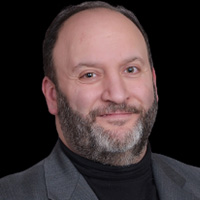 Tony Garritano is the founder at PROGRESS in Lending Association. As a speaker Tony has worked hard to inform executives about how technology should be a tool used to further business objectives. For over 20 years he has worked as a journalist, researcher and speaker in the mortgage technology space. Starting PROGRESS in Lending Association was the next step for someone like Tony, who has dedicated his entire career to providing mortgage executives with the information that they need to make informed technology decisions to help their businesses succeed.