Using Video Will Pay Off For Mortgage Adopters
In tough market smart marketers are looking for an edge. With mortgage lending tightening, smart mortgage marketers need to use video.
In the article "What Video Marketers Should Know in 2023, According to Wyzowl Research" by Adam Hayes, he reports that Wyzowl released its annual State of Video Marketing survey charting usage, spend, channels, and opinions among video marketers and consumers. This year's results suggest that, far from reaching saturation point, video marketing is continuing to grow in popularity – and achieving better results for marketers than ever.
The research suggests:
>>Video remains a key priority for business with its use as a marketing tool, and its perceived importance by marketers, reaching an all-time high.
>>Marketers feel more positive about video's return on investment than at any point since 2015, as they report an unprecedented level of influence on KPIs such as traffic, leads, sales, and audience understanding.
>>More marketers credited video with increasing dwell time, traffic, leads, sales, and reduced support queries than in ANY of our annual surveys since 2015, – while an all-time high number of marketers (92%) told us they get a good ROI on video content, up from 87% in 2022.
>>Driving all of this is the fact that consumers continue to use video as an integral part of their journey with brands. They expect to see video content from brands – and use it as a key part of their research and purchasing decisions.
Key findings include:
>>91% of businesses use video as a marketing tool – an all-time high since we started tracking this data and a significant jump from previous years.
>>96% — more marketers than at any point in the past nine years — said they see video as an 'important part' of their marketing strategy.
>>And perhaps most strikingly, 92% of video marketers reported that video gives them a positive ROI – you guessed it, another all-time high.
This could well be attributed to an ever-increasing understanding of how to use video, as well as how to track and quantify its impact.
Digging into the specifics of what marketers have achieved using video, more marketers than ever before said they've generated leads using video.
>>87% of marketers feel that video has a direct, positive impact on sales – another all-time high.
>>And 96% of marketers agree that videos have helped increase user understanding of their product or service.
This figure has never dropped below 93% since 2015, but this year's data represents the highest figure in five years.
In terms of the metrics that marketers feel really matter to them when determining video marketing success, the number of video views remains the most popular at 63%.
This is followed by:
>>Audience engagement (61%)
>>Leads/click throughs (56%)
>>Brand awareness (43%)
>>Customer retention (42%)
>>Bottom line sales (26%)
>>More than one in 10 marketers still say they don't track video ROI at all.
Looking Ahead
All the signs suggest that usage and spend are on course to continue their growth in 2022.
For a start, 70% of the marketers who don't currently use video as a marketing tool, told us they plan to start in 2023.
Add that to the 99% of current video marketers who told us they'll continue using video in 2023, and the 96% who told us they plan to either maintain or increase their video marketing budget, you'll see that there's potential for these figures to continue increasing when we revisit this survey in a year.
The net result of this is, of course, that we can all expect to see more noise and competition for audience attention in the coming 12 months.
But while oversaturation is a challenge, it isn't an insurmountable one. It simply raises the bar in terms of content quality. Your videos will need to be well-planned, and very well-executed.
The good news is that despite the noise and competition – big opportunities remain.
It's notable that audiences continue to watch more videos. Our data suggests the amount of online video watched per week, per person, has almost doubled since 2018 – although it did see a fall this year.
To Sum Up
The rise of video as a marketing tool seems inexorable.
More than nine out of 10 people report wanting to see more videos from brands in 2023 – another data point that's higher than ever – making video an excellent tool for lead generation and brand awareness.
Video has quickly become a non-negotiable thing for audiences looking to explore and make purchases.
Video looks set to continue its ten-year overnight success story into the coming decade.
These stats paint a picture of a media type that's almost universally popular among both marketers and their audiences, helping achieve a number of incredibly important goals.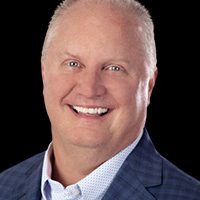 Michael Hammond is the founder and president of NexLevel Advisors. NexLevel provides solutions in business development, strategic selling, marketing, public relations and social media. A seasoned technology executive, Michael brings close to two decades of leadership, management, marketing, sales and technical product and services experience. His expertise spans start-ups to multi-billion dollar corporations, running businesses, business units, marketing, sales, strategy and product and services organizations. Michael brings exceptional insight, leadership, passion, and strategies that create profitability.