Editor's Note: MISMO Is Recruiting Industry Professionals To Participate In New Group
MISMO, the real estate finance industry's standards organization, issued a call for participants to join a new development workgroup (DWG) focused on analyzing and developing standards for reverse mortgages. 
"Given the current interest rate environment and demographic trends, there is potential for increased borrower demand for reverse mortgages and a subsequent need for standardization," said David Coleman, President of MISMO. "Developing and leveraging MISMO standards for the reverse mortgage industry will serve as an opportunity to mainstream programs, which at times can be seen as niche."
The new Reverse Lending DWG will initially focus on a discovery phase in which they will:
Identify and recruit key participants for the workgroup
Begin to analyze reverse mortgages use cases
Establish initial priorities and a preliminary plan for evaluating potential deliverables
Evaluate existing MISMO products to identify those that could/should be enhanced to support reverse mortgages
Key drivers for this initiative include:
The need for holistic support for reverse mortgage programs for both new and existing MISMO subscribers
Standardizing data in an industry-standard format (with data definitions) that can be easily and consistently transferred between all parties involved in the reverse mortgage lifecycle to increase efficiency among stakeholders.
Expanding use of the MISMO standard to additional lenders, vendors, and technology providers that specialize in reverse mortgages with structured datasets
Create efficiencies for existing MISMO members who originate both forward and reverse mortgages
Expand the universe of organizations that can utilize the reverse mortgage assets that today require specialists at various vendors to exchange and evaluate the data
Industry support is necessary to ensure that all relevant needs are considered and to confirm that key activities are identified, addressed, and incorporated into the Reverse Mortgage Roadmap.
The Reverse Mortgage DWG will conduct regular meetings via conference call. Upon completion of the roadmap, subsequent phases may be arranged to begin working on the identified priorities established by the DWG.
Individuals interested in participating in this group who are already MISMO members may join the collaboration site that has been established on MISMO connect. Those not already members of MISMO who would like to participate should contact [email protected].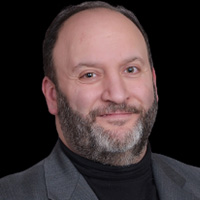 Tony Garritano is the founder at PROGRESS in Lending Association. As a speaker Tony has worked hard to inform executives about how technology should be a tool used to further business objectives. For over 20 years he has worked as a journalist, researcher and speaker in the mortgage technology space. Starting PROGRESS in Lending Association was the next step for someone like Tony, who has dedicated his entire career to providing mortgage executives with the information that they need to make informed technology decisions to help their businesses succeed.