In a tough market like we're in you have to clearly articulate your value. In the article "How to Write a Great Value Proposition" by Basha Coleman, she rightly says that your company's value proposition is the core of your competitive advantage. It clearly articulates why someone would want to buy from your company instead of a competitor.
Value propositions are one of the most important conversion factors. A great value proposition could be the difference between losing a sale — and closing it. For that reason, it's important to create one that accurately represents your products and services and makes it clear why you're the best choice.
Your value proposition is a unique identifier for your business. Without it, buyers won't have a reason to purchase what you sell. They may even choose a competitor simply because that business communicates its value proposition clearly in its marketing campaigns and sales process.
That said, you might think: Isn't my value prop interchangeable with, say, my slogan? Nope. It's easy to confuse your value proposition with other similar brand assets, such as your mission statement, slogan or tagline.
Your value proposition details what you offer customers and why they should choose you, while a mission statement details your objective as an organization. While the two can have points in common, a value prop is more product- and service-oriented while a mission statement is more goal-oriented.
Here are two examples for HubSpot and our CRM platform:
Value Proposition: "An easy-to-use CRM."
Mission Statement: "To help businesses grow better."
A slogan is a short, catchy statement that brands use in marketing campaigns to sell a specific product. While your value proposition wouldn't necessarily go in an ad (at least, not usually), a slogan would. The most important thing to note is that a company can have different slogans for different campaigns or products.
Here are two examples from De Beers Group:
Value Proposition: "Exquisite diamonds, world-class designs, breathtaking jewelry."
Slogan: "A diamond is forever."
A tagline is a short statement that embodies a certain aspect of your brand or business. While a value proposition is more concrete, a tagline can represent a concept or idea that your business stands for. Most businesses have only one tagline that is instantly recognizable and connected to their brand.
Here's an example from Apple:
Value Proposition: "The best experiences. Only on Apple."
Tagline: "Think Different."
Now, let's look at an example of a business that has all four: Nike. Remember that slogans can differ depending on the campaign.
Value Proposition: "Customizable performance or lifestyle sneakers with unique colorways and materials."
Mission Statement: "To bring inspiration and innovation to every athlete in the world."
Slogan: "Twice the guts. Double the glory."
Tagline: "Just do it."
TLDR; While your value prop should help differentiate you from the rest of the industry, keep in mind it's not a slogan, tagline, or mission statement. Those types of copy are important accessories to your brand, but your potential customers and employees don't choose one business over the other solely based on these elements.
Your value proposition goes deep into the problems you want to solve for buyers, and what makes your product or service the perfect solution.
Your value proposition will most often appear on your website. While you can include it on marketing campaigns and brochures, the most visible place is your home page and, if you'd like, your product pages.
There are three main elements of a value proposition: the headline, the subheadline, and a visual element.
Headline
The headline of your value proposition describes the benefit the customer will receive as a result of making a purchase from your business. The headline can be creative and catchy, but it should be clear and concise, first and foremost.
Subheadline or Paragraph
The subheadline or paragraph should explain in detail what your company offers, who it serves, and why. In this section, you can elaborate on the information in the headline.
Visual Element
In some cases, a video, infographic, or image may convey your value proposition better than words alone can. Enhance your message with these visual elements to capture your audience's attention.
Step 1: Identify your customer's main problem.
While this will require some upfront research, you can get a head start on this aspect of the value proposition by speaking with different members of your team. Customer service reps, marketing specialists, and salespeople can fill in the gaps about what problems your customers are looking to solve by using your product or service.
For example, let's say your business sells tax software on a subscription basis and automated templates are included in the software package. Your ideal customer is looking for an affordable and user-friendly way to access complicated tax documents for their business. In this example, your business's offerings could be the solution they need.
Step 2: Identify all the benefits your products offer.
This step can be as simple as listing out every product you sell and describing its primary benefit. The benefit should be concise and focused on a single customer need.
In our tax software example, you'd list each tax template, explain the benefit it provides, and why a customer would need it.
Step 3: Describe what makes these benefits valuable.
Next, add another sentence that explains why this benefit matters to the customer.
Using the same example above, the value would be that customers have affordable tax documentation at their fingertips — something that would normally cost them thousands of dollars.
Step 4: Connect this value to your buyer's problem.
Next, pair the buyer's problem to the elements that make your product or service valuable. Do they align? If so, you're ready to refine your value proposition to differentiate your offerings from the competition. If they don't align, repeat the steps above until you find a valid buyer need and a viable solution your business offers to meet that need.
There are three templates we think do an excellent job of connecting value to buyer pain points:
Step 5: Differentiate yourself as the preferred provider of this value.
Finally, polish your value proposition to make it unique. Is there a specific customer service offering your business provides that others don't? Do you offer any additional services that other companies charge for? These elements can help differentiate your value proposition from competitors while keeping the focus on the buyer's needs.
Step 6: Use a template to help you brainstorm.
Once you understand the first five steps, you can easily implement them into value proposition templates.
Steve Blank Method
Instead of focusing on the features themselves, Blank saw the need to emphasize the benefits derived from the features in a simple sentence. By following this formula you'll connect the target market and their pain points to the solution:
"We help (X) do (Y) by doing (Z)"
Geoff Moore Method
Moore provides a template that's more specific in identifying the industry categories alongside the benefits customers value. This makes a more clear value proposition formula as follows:
"For [target customer] who [needs or wants X], our [product/service] is [category of industry] that [benefits]"
Harvard Business School Method
According to HBS a value proposition is executed best when it answers the following questions:
"What is my brand offering?"
"What job does the customer hire my brand to do?"
"What companies and products compete with my brand to do this job for the customer?"
"What sets my brand apart from competitors?"
Now clearly articulate your value and win thew deal.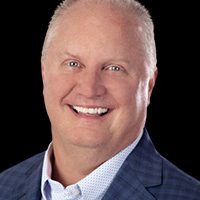 Michael Hammond is the founder and president of NexLevel Advisors. NexLevel provides solutions in business development, strategic selling, marketing, public relations and social media. A seasoned technology executive, Michael brings close to two decades of leadership, management, marketing, sales and technical product and services experience. His expertise spans start-ups to multi-billion dollar corporations, running businesses, business units, marketing, sales, strategy and product and services organizations. Michael brings exceptional insight, leadership, passion, and strategies that create profitability.