Editor's Note: Planet Home Lending Expands West Coast Footprint
Planet Home Lending, LLC, (PHL) a national mortgage lender and servicer, expands its footprint to include five new branches on the West Coast. The lender opened branches in Los Angeles and Roseville, California; Reno and Henderson, Nevada; and Tacoma, Washington.
"Planet Home Lending continues to meet the demands of consumers by expanding our distributed retail network," said Michael Dubeck, CEO and President of PHL parent, Planet Financial Group, LLC. "In a hypercompetitive environment, we continue to attract branches and mortgage loan originators drawn by our strong pricing, industry best turn-times and fantastic culture."
"We're excited to join Planet Home Lending," said Tacoma Branch Sales Manager Eddie Anderson (NMLS ID# 174431). "Not only does the company have a strong retail division, but it also has leadership that understands the business. I was impressed with Planet's stability and ability to stay in the market despite 2020's periods of incredible capital markets volatility."
Roseville, California Retail Sales Manager David Osborn (NMLS ID# 708652) says transparency drew him to Planet Home Lending. "Leadership is always in my corner and giving the sales team as much information as possible. A lot of companies promise transparency, but I actually have it at Planet. I know we're putting the best possible, real pricing out there and minimizing overlays while ensuring the loan is saleable. That lets me serve as many clients as possible with no haggling."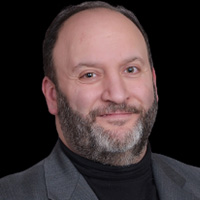 Tony Garritano is the founder at PROGRESS in Lending Association. As a speaker Tony has worked hard to inform executives about how technology should be a tool used to further business objectives. For over 20 years he has worked as a journalist, researcher and speaker in the mortgage technology space. Starting PROGRESS in Lending Association was the next step for someone like Tony, who has dedicated his entire career to providing mortgage executives with the information that they need to make informed technology decisions to help their businesses succeed.