Your brand is your biggest asset, especially in our space. In the article "The Employer Brand Imperative: Why It's More Important Than Ever" written by Alex Rynne, it is noted that today's brands are rushing to elevate their customer experiences as a point of differentiation. That's the right call! But in many cases, we may be putting the cart before the horse.
As customer service expert Shep Hyken once said: "The internal customer experience determines the external customer experience."
In other words, without invested, engaged, capable employees to spearhead the initiative, delivering stellar customer experiences is all but impossible. Research suggests that business leaders are wise to be more mindful than ever of their "internal customer experience," and how it impacts the company's ability to attract and retain talent.
Why? Because a reckoning is afoot. You can scroll down to our infographic for a visual summary of stats and insights or read on for our analysis of key takeaways.
Preparing For The Wave
The rippling uncertainty of last year's pandemic caused many employees to adopt a "shelter-in-job" mentality, staying put more out of risk aversion than job satisfaction. Now, as things continue to open up here in the second half of 2021, that trend is about to flip on its head.
Data from LinkedIn and Microsoft suggests that 41% of employees are considering leaving their current employer this year. LinkedIn's George Anders remarks that the numbers indicate "a doubling of job-switching intent."
There's a combination of forces at play. One is that more companies are hiring, with the economy kicking into gear following a stall-out. The other is that transforming work dynamics are creating new opportunities for employees, and greatly expanding their fields of possibility. The rapid rise in hybrid and remote positions means geography is less of a barrier.
Employer Brand plays a critical role in not only keeping your current talent aboard, but also appealing to the wealth of newly available talent exploring the job market. And so it's very important to recognize that the traditional cornerstones of Employer Brand are giving way to new priorities.
Purpose Emerges as a Pivotal Element of Employer Brand
Yes, employees want to be compensated fairly, enjoy their work, and to be recognized and rewarded for good performance. But data shows that these considerations all fall behind one core focus: brand purpose.
Consider these numbers:
>>52% of employed Americans say the companies they want to work for changed during the pandemic.
>>67% of employees say that having a sense of purpose in their job is more important now than before the pandemic.
>>41% say they would not work for an organization that fails to speak out about racism in America.
More and more, we're seeing customers choose to do business with companies that openly reflect their values and beliefs. The same is true for employees, and these data points help bear that out.
As the infographic starkly illustrates, when companies lead with purpose, employees are vastly more likely to want to work there, remain loyal, and forgive mistakes.
Marketers Must Get Intentional With Employer Branding
"Focusing efforts on ensuring a strong brand is critical for employers as we emerge from the cloud of Covid-19 pandemic challenges," said HR.com CEO Debbie McGrath in a recent release highlighting new survey data. "Lack of intentional branding and recruitment strategies may not only lead to a loss of good candidates but also to a loss of business!"
Today's marketers need to think in these terms. Building a strong brand isn't only about appealing to customers, but also current and future employees. If businesses don't succeed with the latter, they'll have little chance with the former.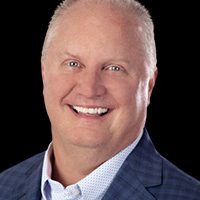 Michael Hammond is the founder and president of NexLevel Advisors. NexLevel provides solutions in business development, strategic selling, marketing, public relations and social media. A seasoned technology executive, Michael brings close to two decades of leadership, management, marketing, sales and technical product and services experience. His expertise spans start-ups to multi-billion dollar corporations, running businesses, business units, marketing, sales, strategy and product and services organizations. Michael brings exceptional insight, leadership, passion, and strategies that create profitability.