Automation Is Key In Today's Lending Environment
As I speak with lenders throughout the country, one thing is clear, there is great demand to further automate the lending process to reduce friction points and costs, but the environment for today's lenders is exceedingly complex. Lenders are charged with maximizing capacity, streamlining operations, handling fluctuating rates, declining volumes, heightened competition, remote and in-person staffing issues, increasing margins, and so much more. The challenge for lenders is their internal staff's ability to effectively manage all technology, integrations, system maintenance and updates, compliance, data, software development, origination volumes, operations, and so much more.
To survive, lenders require a highly skilled partner that genuinely understands mortgage banking and its ever-increasing complexities. The right partner simplifies these complexities through automation by handling multiple aspects of a lending operation, from IT and security to data intelligence, integrations, and process workflow, in whatever key areas a lender needs help, by working as an extension of their team. The right provider will not only reduce a lender's operations burden by bringing the best of breed automation and services with superior mortgage domain expertise but help lenders elevate their lending operations.
As a lender, you should be focused on generating and maintaining a profitable business in this market rather than continually worrying about the enormous and ever-changing operational landscape. Your burden is too significant, and the risk is too high to rely solely on your internal staff to deliver automation and lending excellence.
For more than ten years, Awesome Technologies (ATI's) highly respected staff has provided lenders like you with mortgage technology expertise. We have created custom software and services to improve the lending process, streamline operations, lower origination costs, enhance borrower retention while helping you create customers for life. Our unparalleled solutions combine years of mortgage experience, in-depth data insights with state-of-the-art technology to optimize your lending operations.
Others dabble in mortgage, operating in many other industries (automotive, manufacturing, health care, insurance, hospitality). At ATI, we don't just speak mortgage; it's in our DNA. We exclusively work in financial services to best serve our lending clients and their borrowers. Our highly responsive team is available to advise you on a variety of today's most pressing technology, operations, data, and compliance issues, far surpassing what a typical consulting company can deliver. ATI values the importance of a strong relationship and is passionate about providing you with highly competent mortgage technology and operations experts to provide timely and accurate responses to all of your lending concerns.
The areas that lenders are looking for additional expertise and bandwidth when automating their lending processes in today's market are RPA, AI, advanced OCR, and LOS SYSTEM ADMINISTRATIVE SERVICES (SAS). The right partner can leverage automation to help ease the burden on their current staff while delivering a cost-effective model for ongoing support and maintenance.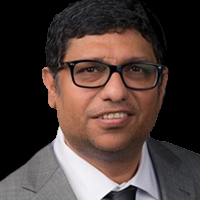 Noor Punjwani is President and CEO at Awesome Technologies, Inc. (ATI). He isa creative and inventive thinker, who craves a challenge and who is not afraid to work outside of his comfort zone. Noor is responsible for meeting all relevant statutory and mandatory requirements associated with operations and for working within the framework of the company's core values, as well as promoting its ethos and mission statement. ATI is a software solutions provider that offers customized software and services that help make lending technology simpler, faster, and more secure. ATI simplifies, reinforces, redefines, and improves mortgage and lending processes to enhance capacity while streamlining operations.