Gaining Traction With First-Time Homebuyers
First-time homebuyers are key players in today's housing industry, where they comprise 46 percent of homebuyers. In Q4 2018, first-time buyers took out about 56 percent of purchase mortgages. [Source: https://miblog.genworth.com/first-time-homebuyer-market-report-02-19/] Sixty six percent of first-time buyers are Gen Z and Millennials. According to Freddie Mac, by 2020 more than 50 percent of first-time homebuyers will be Hispanic. [Sources: https://www.borrowerofthefuture.com/who ]
To better serve first-time homebuyers, mortgage professionals need to consider new buyers' challenges, preferences and specific needs and tailor their customer service accordingly.
Challenges Facing First-time Buyers
Today's first-time buyers are in a market where starter and trade-up inventory grew between 2018 and 2019, but more inventory doesn't necessarily mean better affordability. Starter home prices rose 12.4 percent over the past year. People who buy a starter home can expect to pay 37.7 percent of their income on a monthly mortgage payment—exceeding the recommended 30 percent maximum of household income for housing costs. New buyers need guidance regarding down payments, determining the best type of mortgage or lender, and even finding a home within their price range and time frame. [Sources: https://www.trulia.com/research/inventory-and-price-watch-q1-2019/ and https://www.redfin.com/blog/april-2019-housing-market-tracker]
Misconceptions about down payment requirements may prevent some potential homeowners from even considering buying a house. Sixty two percent of Americans mistakenly believe you must put down at least 20 percent to purchase a home. In reality, 32 percent of current U.S. homeowners put down five percent or less on their home, according to census data. [Source: https://www.nerdwallet.com/blog/2019-home-buyer-report/#first ] Several national loan programs and special programs for first-time buyers have low (or even no) down payment requirements.
Meeting First-Time Homebuyers' Needs
Educate borrowers. With its plethora of loan products, unfamiliar jargon, and complicated forms, the mortgage application process can be intimidating, particularly for first-time buyers. Many consumers lack confidence in their personal knowledge of the mortgage process. Only 34 percent of survey respondents rated their knowledge about the mortgage process as above average or excellent. [Source: https://www.aba.com/Press/Pages/06212017MortgageBorrowers.aspx#]
Not surprisingly, first-time homebuyers are less knowledgeable about the mortgage process than repeat buyers. One Consumer Financial Protection Bureau (CFPB) survey assessed consumer knowledge about mortgage-related concepts such as discount points and mortgage insurance. Only 28 percent of respondents understood the difference between the interest rate on a mortgage loan and the loan's annual percentage rate (APR). Repeat homebuyers had higher mortgage market knowledge than first-time homebuyers. [Source: https://s3.amazonaws.com/files.consumerfinance.gov/f/documents/bcfp_mortgages_shopping-study_brief-3-knowledge.pdf ]
Consumers rely heavily on lenders for information about mortgages. According to the National Survey of Mortgage Borrowers (NSMB), 70 percent of borrowers used their lender or broker "a lot" to get mortgage information. [Source: https://files.consumerfinance.gov/f/201501_cfpb_consumers-mortgage-shopping-experience.pdf] Lenders and mortgage brokers can play a significant role in helping determine the type of mortgage the consumer chooses. The NSMB found that up to 70 percent of borrowers choose their lender or broker before deciding on the type of loan. Lenders can clarify the process and assist in loan product selection by defining terms, explaining the pros and cons of various loan products and using mortgage calculators. Lenders should inform borrowers about special loan programs designed to make the home-buying process easier for qualified first-time buyers. The FHA, USDA, VA and other agencies offer loan features such as low or no down payments, low credit requirements, down payment assistance and/or closing cost assistance. [Source: https://www.nerdwallet.com/blog/mortgages/texas-first-time-home-buyer-programs/ ]
Provide a digital mortgage experience. In today's digital, "I-want-it-now" age, borrowers want the mortgage process to be quick, easy, and transparent. Accordingly, mobile or online services are important to borrowers when obtaining a mortgage or making mortgage payments. Sixty-one percent of respondents to an American Bankers Association survey consider mobile and online services very important or somewhat important. [Source: https://www.aba.com/Press/Pages/06212017MortgageBorrowers.aspx#]. Fannie Mae's National Housing Survey of 3000 people revealed that 72 percent of respondents prefer to complete their mortgage application online, while 66 percent want a fully digital mortgage process. [Source: http://www.fanniemae.com/portal/research-insights/perspectives/digital-mortgage-technology-cason-082818.html]. The percentage of homebuyers who apply online (versus merely expressing a preference to do so) is somewhat lower but still significant. According to a JD Power survey of homebuyers, 43 percent applied digitally in 2017, up from 28 percent in 2016. [Source: https://www.jdpower.com/business/press-releases/jd-power-2017-us-primary-mortgage-origination-satisfaction-study]
Mobile access is particularly important for Hispanic borrowers. Because they use smart phones to shop, communicate and socialize more than any other U.S. demographic, Hispanic Americans are considered 'super consumers' of mobile. [Source : https://www.borrowerofthefuture.com/assets/pdfs/meet-the-borrowers.pdf] Indeed, 77 percent of Hispanic consumers check their bank account balances and pay bills on mobile devices. [Source: https://www.borrowerofthefuture.com/insights/articles/connecting-with-hispanic-homebuyers-via-mobile ]
Mortgage professionals should use loan origination software and mortgage servicing software with web applications and digital imaging to expedite the loan application process, provide online access to loan information, allow online payment, and go paperless.
Remember the human touch. Borrower-facing web applications allow borrowers to apply for a mortgage and manage their loan with limited human interaction, facilitating the mortgage process. However, as the mortgage process becomes more automated and less personalized, borrowers may perceive that they're receiving inferior customer service. Surveys show that, although borrowers want a digital mortgage experience, they also want to interact with real, live mortgage professionals. Even millennials, known to prefer technology, still want personal assistance when paperwork and terminology get complicated. [Source: https://thefinancialbrand.com/62142/millennial-digital-mortgage-lending/]. The next generation of borrowers—Gen Z—may prefer face-to-face communication instead of technology. In one worldwide study, 53 percent of Gen Z respondents indicated a preference for in-person communication over tools like instant messaging or video conferencing. [Source: http://millennialbranding.com/2014/geny-genz-global-workplace-expectations-study ] Borrower-facing web applications should complement mortgage professionals—not replace them. To better serve first-time homebuyers, lenders need to provide an efficient digital mortgage experience, supported by interaction with mortgage professionals who can educate buyers about the mortgage process and help them choose the right loan products. Satisfied borrowers may be more likely to recommend the lender and/or servicer who helped them successfully navigate the complicated mortgage process. Millennials and Gen Z borrowers are early in their careers and likely to purchase several more houses in their lifetime. Don't miss out on the opportunity to become a trusted lending source for future transactions.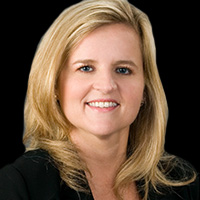 Susan Graham is president and chief operating officer of FICS (Financial Industry Computer Systems, Inc.), a mortgage software company specializing in cost-effective, in-house mortgage loan origination, residential mortgage-servicing and commercial mortgage-servicing software for mortgage lenders, banks, and credit unions. She can be reached at [email protected].