Get Real-Time Data To Grow Your Business
Quicken is a dominant force in Direct to Consumer. Consider these stats:
Quicken' s market share is 9.2% of a $2 trillion+ annual market.
75% of consumers who applied using the company's online platform were first-time homeowners and millennials.
Quicken's retention numbers are incredible, with an overall retention rate of 63% — 3.5 times higher than the industry average of 22%.
According to Quicken, "We value our clients and serve them with an unmatched sense of urgency and importance. We maintain a policy that every client will receive a callback within 24 hours. Our clients have acknowledged the positive experience they have with us in our closed consumer surveys, with approximately 94% recommending us." Quicken S-1 Registration Statement filed with the Securities and Exchange Commission
In February 2020, when the average 30-year mortgage rate was 3.5%, Black Knight Mortgage Analytics predicted, over 11 million borrowers could save at least $250 per month by refinancing. As rates have fallen to about 3%, that number has climbed above 11 million borrowers. That means there are $3 trillion of loans that can be refinanced. So, Quicken can profit from this scenario… how about you?
Although Direct to Consumer is a great way to find and assist consumers, lenders have to be efficient with purchased leads. According to Quicken, their success arises from a deep connection between data analytics and holding their loan reps accountable for lead conversion using these analytics.
Buying mortgage leads is a significant investment. No matter what your lead sources are, you have spent time, money and resources to obtain those leads, you want to increase your loan volume, and you want to track if the lead performance is worth the lead expense.
Internally you started tracking all lead conversions, you've started and stopped, you tried a dozen of different methods, perhaps your tracking information with excel spreadsheets, maybe you created standardized reporting that your staff has to pull together at the end of the month, but the truth is you can't measure and manage your loan officers' speed to response, lead source success, lead conversion to closed loan success metrics.
You feel like no matter what you try; you're not getting real-time data to make well-informed decisions to grow your business.
As an executive, you need all the resources and real-time data regarding your leads to make quicker and more informed decisions to stay ahead of the competition. Your team needs to be served the leads; your team, in turn, needs to serve those leads and be held accountable for superior results.
Lenders using Coheus from Teraverde can track information in Velocify from top of funnel to conversion. Using Encompass, Coheus integrates data between Velocify's funnel and the loan in Encompass, so you truly have a first touch to the final disposition view of each lead—and every employee that touched that lead. You can identify the lead conversions and the staff member converting leads based on the product, lead Source, loan purpose, and other data. All in an easy to use point and click visual format In a few clicks – track lead performance, speed to response, lead source success and conversion metrics through the final lender action of the loan. Instantly gain the insights you need to leapfrog the competition.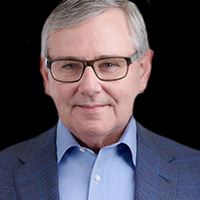 James M. Deitch is an entrepreneur, having founded two national banks, several mortgage banking ventures, and four technology-oriented companies. He currently serves as co-founder and CEO of Teraverde group of companies. Teraverde is a professional advisor to financial services companies. Teraverde helps banks and mortgage
bankers achieve greater profitability, streamlined operations and process improvement.