In Search of a Painless POS Implementation?
Implementation is often treated like a four-letter word in the mortgage business, and for good reason. Every lender in the business has at least one horror story about a software implementation gone wrong.
We're seeing a flurry of implementation activity today, specifically around the Point of Sale. Why?
Some lenders are concerned that some POS vendors are showing signs of instability.
Others want to add more functionality to their POS but are utilizing one that is connected to an LOS so it falls short.
Platform pricing is also increasing, driving some lenders to look at other POS options.
And, others want to increase their loan product menu or move into another loan origination channel but finding that their existing POS technology doesn't allow for customization.
For all of these reasons, we're seeing more and more lenders consider implementing a new Point of Sale solution. As the lending business changes, new software becomes a necessity and so, once a new POS solution has been chosen, it makes sense to do all we can to ensure a smooth implementation.
When it comes to the POS, there are certain considerations lenders should bear in mind. In this article, we'll discuss key factors to consider when selecting a vendor, how to assess their implementation process before it begins, and best practices for successfully implementing these important tools.
Setting yourself up for success from the beginning
Good implementations start even before the new software has been chosen. When buyers are careful to evaluate both their prospective new partner and the software they hope to employ, the quality of the implementation can be predicted.
This is not to say that everything needs to look perfect at first glance. With so many players in the mortgage space, no POS will have all of the out-of-the-box integrations the lender requires. This is to be expected.
The important thing is determining whether the POS tool itself provides all the feature functionality the lender needs and can provide the best user experience for loan officers, agents, and borrowers.
Seeing a complete demo of the production-ready tool is the only way to know if it will enable the workflows the lender envisions. If it can't, it will not be the right tool to bring the lender's vision for its business to life.
Integrations to secondary systems can be negotiated and completed as part of the implementation. Modern software architectures make this step much easier than it was in the past. It is no longer the stumbling block it once was.
Once the lender knows the technology will meet its needs, the next important consideration is the partner they will be working with.
It's important to find a long-term partner who has built a team of professionals that is innovative, up to date on the latest trends, and well versed in all compliance requirements.
Beyond that, it's important that the technology partner's leadership understands what's important to the lender, both now and in the future.
Because this is so important, the lender should find out as much as possible about the background of the team their vendor will deploy for the implementation process.
Asking the right questions to vet a new partner
For any new technology to be successfully deployed, the technology partner and the lender must both allocate the right subject matter experts to the implementation team.
Without the right people on the team, timelines will expand and budget overruns will be unavoidable. In the worst-case scenario, the software may never actually go into production.
The right team will understand the new solution and ensure any unique exceptions and processes are covered. They'll be equipped to perform the required acceptance testing so everyone knows that all of the lender's needs have been met.
There are a number of important questions the lender should ask any prospective new technology partner. They include:
What can your tool do today? For the loan officer? For the real estate agent and broker? For the borrower?
What integrations do you currently have available?
How deep does your process go? Can I select individual pieces and parts of your solution?
How much can I customize the user experience? What is configurable?
What does your support model look like? Do you administer the platform? Can I own parts?
What is your planned roadmap?
What would a partnership look like? How will we grow together?
Getting the answers to these questions will go a long way toward determining if you have chosen the right partner. Starting the implementation process with the wrong partner is how horror stories are made.
Pitfalls lenders must avoid in the implementation process
Even with the right POS software and the right partner, problems can still arise that will make implementation difficult. This can be avoided by making sure the lender does not fall into one of these common pitfalls.
The first, and most common, is having a lack of subject matter expertise on both sides of the implementation team. Lenders often vet technology partners well, but then fail to make their own subject matter experts available. This creates blind spots that no technology vendor can avoid and leads to problems.
Another common mistake is failing to spend enough time up front on the requirements. Once the implementation has begun, adding new requirements just adds complexity that will push up costs and destroy deadlines. When expectations are clearly spelled out at the beginning, a good implementation team should easily be able to meet the lender's requirements.
Lenders often buy out-of-the-box solutions that seem to meet all of their needs, but there will always be configuration and customization involved. Failing to plan for this from the beginning leads to disappointment that can get a good relationship off on the wrong foot.
Another error we see quite often is signing off on a new technology without considering the cost of adequate internal staffing to keep up with the planned timeline. If the technology partner makes this error, it's a serious red flag. But lenders often underestimate their own staffing requirements during implementation.
Finally, failing to complete the process with detailed and coordinated testing is a pitfall that can pull significant value out of all of the hard work completed during the implementation process. The process isn't over until all the tests have been run and passed.
Best practices for an efficient implementation process
It may seem like so much has to go right from the very beginning to have any hope of getting the new POS software into production. In truth, there is a set of best practices that can get a lender almost all the way there.
First, make sure you go deep into the solution so you really understand what the software can do for you, and more importantly, what you want it to do for you. Go well beyond a high-level demo.
Second, sit down with your team and make sure everyone understands your current state and how you want that to change in future process flows. Mapping this out completely in the beginning will set the stage for the installation.
This vision of the future state must then be documented, putting everyone on the same page from the beginning.
Make certain that everyone is in agreement about the level of staffing that will be required on both sides to keep the implementation on schedule.
Finally, management should schedule regular reviews of the project timeline and state so that any unexpected roadblocks can be cleared.
In today's market, where the loan origination software available to lenders is weak at the point of sale, more lenders will be implementing standalone POS software and integrating it with their existing LOS.
As they do so, the information in this article will help them avoid the horror stories and enjoy an on-time and on-budget software implementation.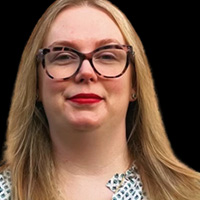 Jessica Evett, VP, Product Development at Cloudvirga, a cloud-based, scalable platform that offers point of sale solutions in the Home Mortgage sector for Retail and Wholesale Lenders; including banks, credit unions and independent mortgage bankers and brokers. She can be reached at [email protected].