Leveraging Technology To Grow Your Home Equity Loans
Americans are sitting – and sleeping – on a fortune. According to ATTOM Data Solutions, at the beginning of this year, roughly one quarter of all properties with a mortgage were "equity rich," meaning the combined loans secured by the property were 50 percent or less of the property's estimated market value. This amounts to 14.5 million properties that have a large amount of equity that could be tapped.
With all this available equity, consumers may be looking to leverage the capital to pay off outstanding debt, make home improvements or handle other large financial needs. Lenders should be on the lookout for opportunities to grow their business with home equity loans and HELOCs.
While much of the tech focus for lenders revolves around streamlining the origination process for purchase loans, technology can also help lenders grow their home equity business more quickly and cost-efficiently. This is especially important as there are many technology offerings for mortgages, but not for most other types of loans. Today's borrowers are looking for the same ease of use and online accessibility across the board when it comes to lending.
Generating Home Equity Leads
Automation is more than just a tool that helps simplify data entry. Loan technology is getting smarter, and the lenders should look for automation that can make intelligent decisions that simplify a lender's workload and create a better borrower experience.
The first way automation can help drive more home equity loans and HELOCs is to identify new and existing borrowers that might be eligible for home equity loans. Being able to prequalify and instantly provide available home equity and loan estimates helps simplify and speed up the application process for both the borrower and the lender. Once identified, the software can also be used to help the borrower apply and confirm their prequalification. This way, the lender can build on existing relationships to generate leads for new business. The prequalification and application tools can then help generate loan estimates and the borrower does not have to wait on underwriting decisions.
Another feature lenders should look for in their home equity automation technology is an easily accessible, web-based solution. Being able to access the solution from anywhere means greater flexibility and faster decisions for both the borrower and the lender. Having automation that is independent from any LOS integrations makes home equity loans that much more accessible and easier to secure.
Adding Value Without Expanding Resources
Once a home equity loan is approved, lenders can leverage automation tools to automatically order settlement services such as title, flood and appraisals. Eliminating time-consuming tasks on the settlement side means that borrowers can begin tapping into their home's equity more quickly, increasing customer satisfaction.
By implementing intelligent automation, lenders can capture new home equity leads, guide borrowers through the application process and arrive at decisions all without the need for extra time or increased staffing. For borrowers, being able to complete the verification and application process online is just another way lenders are able to use technology to simplify the process and keep borrowers happy.
With more available home equity than ever before, lenders have a great opportunity to grow their loans while also creating a better experience for borrowers. To achieve this, lenders must implement a smart solution that helps them identify the right borrowers and see them through the home equity lending process from start to finish to maximize profit and minimize the time to closing.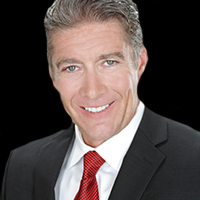 Tim Smith began his database career helping mortgage refinance lenders through Flood Zones, Inc., which automated flood zone determination to financial institutions using geocoded FEMA flood maps. He served as vice president, helping propel the company to $10M before it was acquired in 1996 by TransUnion. From there, Tim co-founded FirstClose with his brother Tedd, with the idea to automate, improve efficiencies and accelerate processes through utilizing innovative technology. With over 18 years of executive level management and experience in the mortgage origination and settlement services space, as CRO Tim is responsible for managing the sales and marketing group.