Podcast: The Future Of Digital Closings
Welcome to the Lending Buzz, the podcast that gives you the latest news, trends, insights and strategies to help you grow your business.
First up, in The My Take Section, I express my candid views about recent data from Black Knight that shows that loan forbearance numbers are going in the right direction, down.
From there, In The Spotlight Section Special Guest Amy Brandt, President of First American Docutech, discusses how the future of mortgage lending is all about digitizing and streamlining the creation, delivery, execution and perfection of mortgage documents.
Check out the conversation here:
Featured Podcast Sponsor: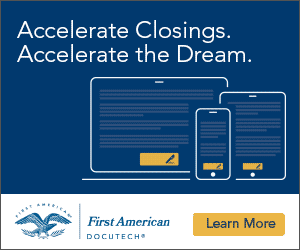 The Place for Lending Visionaries and Thought Leaders. We take you beyond the latest news and trends to help you grow your lending business.