Process Automation And Standardization
Throughout my career, I have worked with clients to help them build and execute their business strategies and support changes in their organizations. Every role within the organization is expected to contribute to the standardization of processes to meet business goals and manage costs. Technology products enable and support the users to be successful, accurate and more productive with their work and standardize these processes.
There are two key factors driving the need for technology and process in the mortgage industry. First, it is a volatile space. Over the last thirty years, there have been roughly five major volume peaks, followed by five volume valleys. We expect 2020 – 2021 to be the sixth in the series. So, while demand is high now, savvy lenders are planning for the next valley. Second, productivity – and its counterpart, profitability – are challenging to maintain in this competitive environment. While the past few years have been good for many lenders, the previous decade is a woefully different story.
The mortgage industry is, therefore, one that would benefit from and requires structured processes that delivers result in every cycle, high or low. It is a good time to review your processes as we anticipate volume subsiding later this year to ensure that you are prepared for the volume declines. Here are three things every lender should do to get started:
First, map your processes and identify (and prioritize) the inefficiencies that are present in your organization. The common theme that emerges when I talk with customers is that multiple systems and disparate data sources invite errors and consume time.
Second, identify the starting and ending points of your process. One process we suggest lenders consider is their lead acquisition and management process. Lenders often have a process and software tools to manage leads once they have qualified but ignore the pre-qualification phase at the beginning of the process. Companies spend significant dollars to bring in those leads, yet this oversight of retention focus means they allow those hard-earned leads to fall out early in the pipeline.
Finally, once the process is in place and working, identify and put the systems and software in place to manage the process. For instance, automation software for the pre-qualification phase mentioned above is readily available. You can see an outline of one process – what we call the Xpert Credit Process – and supporting technology on our website. The one thing to keep in mind as you select your systems is that the process should be streamlined, and inefficiencies identified before technology is introduced. Great technology enables both a great process and a poor process equally.
Spending time on developing and executing your processes and system pays three dividends:
Profitability. Mortgage profitability is good right now. Even in an up cycle, processes and systems improve efficiency, accuracy, and workflows to optimize profitability even more. Plus, it helps you sustain that performance during the inevitable down cycles.
Compliance. In addition to cyclicality, the mortgage industry is one of the heaviest regulated in financial services – and it is about to enter a phase of renewed scrutiny. Well-engineered processes and systems reduce errors and compliance burdens.
Relationships. A mortgage loan is not a one-time transaction, nor should it be. The right process and supporting systems ensure a smooth transaction, one your borrowers will remember and share with others, making every mortgage the relationship springboard it ought to be.
This is the first in a three-part series. In the next installment I will go deeper into the three steps in creating processes and managing systems that deliver over the long run. In the meantime, want to talk more about your specific process? Contact me at [email protected].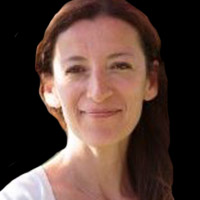 Renata Sheyner is VP of Product at CreditXpert. Renata joined CreditXpert in 2020 with over 15 years of experience in product management and operations leadership in fintech, media and travel industries. She works as part of the CreditXpert leadership team to align the strategic direction and product roadmap based on customer needs in delivery of new or enhanced product solutions.