The Challenge Of Optimizing Lending Operations
According to the Fannie Mae Mortgage Lender Sentiment Survey®, Special Topics Report that discusses COVID-19 Challenges and Its Impact on Lenders' Business Priorities, here are some key findings.
As the virus continues to disrupt business operations, lenders are prioritizing streamlining processes and optimizing consumer-facing technology to keep up with the evolving conditions. The COVID-19 outbreak has disrupted how we conduct businesses and live our lives. In the U.S., it has left many Americans dealing with reduced income or unemployment.
Fannie Mae surveyed more than 200 senior mortgage executives via the Fannie Mae Mortgage Lender Sentiment Survey® to understand the biggest challenges lenders and servicers have faced for mortgage origination and servicing in response to COVID-19. Additionally, we asked mortgage executives to identify their top business priorities for 2020, the same question asked in the second quarter of the previous three years.
Reasons for Top COVID-19 Related Challenges for Loan Origination, lenders pointed to delays in getting employment verification, appraisals, titles, and closings completed due to office closures, reduced staff or hours, and fear of virus contagion. Lenders also commented that there were many policy changes within a short period of time, making it difficult to keep up with and manage.
Reasons for Firms' Top Business Priorities in 2020, the top two business priorities have remained the same for four consecutive years, but COVID-19 has created a new urgency to streamline business processes and enhance consumer-facing technology to ensure continuity and efficiency amid rapid changes.
In today's rapidly and ever-changing mortgage market, with historically low rates, high origination volumes, and remote workforces' lenders are being stretched like never before. This has created capacity issues and a rise in turn times, which is impacting borrower satisfaction.
Today's mortgage market demands more from you and your staff than ever before. The complexity of the ever-changing lending environment poses an overwhelming burden on lenders of all sizes. New rules and regulations; heightened pressure to reduce loan production costs; lack of resources; increasing turn times; continually changing technology demands, and an avalanche of lending data are pushing lenders to the limit. There is intense urgency to increase profitability and capacity while mitigating these challenges, which are all significant factors forcing lenders to rethink their lending operations.
The environment for today's lenders is exceedingly complex. The challenge for lenders is their internal staff's ability to effectively manage all technology, integrations, compliance, data, software development, origination volumes, operations, and so much more.
To survive, lenders require a highly skilled partner that genuinely understands mortgage banking and its ever-increasing complexities. The right partner simplifies these complexities by handling multiple aspects of your lending operation, from IT and security to data intelligence, integrations, and process workflow, in whatever key areas you need help, by working as an extension of your team. The right provider will not only reduce your operations burden by bringing the best of breed services and solutions with superior mortgage domain expertise but help you elevate your lending operations.
As a lender, you should be focused on generating and maintaining a profitable business in this market, rather than continually worrying about the enormous and ever-changing operational landscape. Your burden is too significant, and the risk is too high to rely solely on your internal staff to deliver lending excellence.
Isn't It Time To Take Your Lending Operation to a New Level?
For more than ten years, Awesome Technologies (ATI's) highly respected staff has provided lenders like you with mortgage technology expertise. We have created custom software and services to improve the lending process, streamline operations, lower origination costs, enhance borrower retention while helping you create customers for life.
At ATI, we don't just speak mortgage; it's in our DNA. We exclusively work in financial services to best serve our lending clients and their borrowers. Our unparalleled solutions combine years of mortgage experience, in-depth data insights with state-of-the-art technology to optimize your lending operations.
The time to ease your operations and technology burden is now.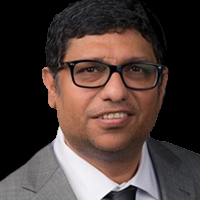 Noor Punjwani is President and CEO at Awesome Technologies, Inc. (ATI). He isa creative and inventive thinker, who craves a challenge and who is not afraid to work outside of his comfort zone. Noor is responsible for meeting all relevant statutory and mandatory requirements associated with operations and for working within the framework of the company's core values, as well as promoting its ethos and mission statement. ATI is a software solutions provider that offers customized software and services that help make lending technology simpler, faster, and more secure. ATI simplifies, reinforces, redefines, and improves mortgage and lending processes to enhance capacity while streamlining operations.