Process Improvement Column: COVID Relief Bill Welcome, But Trade Groups Call For More Help
COVID-19 has hit our country hard. It has taken Congress months to act, but finally a second relief bill is done. Industry groups are cheering this development.
"MBA commends Congress for passing this important piece of legislation that provides the necessary tools to protect borrowers, renters, and small businesses," said MBA President and CEO Bob Broeksmit, CMB.
"We especially appreciate rental assistance for tenants, enhancements to the Paycheck Protection Program (PPP) to help the hospitality sector, continued Troubled Debt Restructuring (TDR) relief for all financial institutions, and continuation of the TALF program. Additionally, we welcome the extension of unemployment insurance and direct assistance for the millions of people who have been affected by the COVID-19 pandemic.
"On behalf of the real estate finance industry, we look forward to continuing to work with the administration, Congress, and the Federal Reserve to support all consumers and businesses," concluded Broeksmit.
Certainly praise is in order, but most acknowledge also that more is needed.
Chip Rogers, president and CEO of the American Hotel & Lodging Association, on the coronavirus relief package, added, "On behalf of the hotel industry, we applaud the House and Senate leadership, along with the Administration, for reaching a bipartisan compromise on this COVID economic relief package. This short-term relief package is a vital step toward helping the hotel industry survive this crisis. The proposed measure provides temporary relief over the next few months and will help thousands of hotels stay open and retain employees.
"For months, the hotel industry has been imploring lawmakers to help the people and industries that have been most affected by this crisis. After more than 250,000 individual grassroots actions taken by AHLA members, we are pleased to finally see a long-overdue agreement.
"The legislation contains many of the provisions AHLA has advocated for, including a second round of Paycheck Protection Program loans, increasing the size of PPP loans to 3.5 times payroll, and making PPP loan expenses tax-deductible. This will provide a critical lifeline for hotels and other businesses that have been decimated by the pandemic. Other hotel industry priorities include a one-year extension for Troubled Debt Restructuring (TDR) relief so that banks can continue working with borrowers to gain additional forbearance and debt relief, business meal deductibility through 2022, and expanded Employee Retention Tax Credit. 

"We look forward to working with Congress and the new Administration on a longer-term stimulus package that will ensure our industry survives and is well positioned to help the country recover economically once the public health threat subsides," concluded Rogers.
The American Health Care Association and National Center for Assisted Living (AHCA/NCAL), representing more than 14,000 nursing homes and assisted living communities across the country that provide care to approximately five million people each year, share similar feelings about the new COVID relief package.

Mark Parkinson, president and CEO of AHCA/NCAL, said, "While we appreciate the difficulty in reaching a bipartisan compromise, we are disappointed that Congress could not strike a deal that recognizes the dire situation our long term care residents and staff are facing right now. Due to soaring community spread, nursing homes are experiencing a record-breaking number of cases and deaths—worse than the spring. Even with a vaccine on its way, it will likely take months to fully vaccinate our residents and staff, as well as the remaining public. Facilities will not be able to return to normal for some time, meaning providers need ongoing support with PPE, testing and staffing.

"Meanwhile, nearly two-thirds of long term care facilities are operating at a loss, and the additional funds slated for the Provider Relief Fund for all heath care providers in this legislation are minimal. Hundreds of facilities are in danger of closing their doors permanently and uprooting the frail seniors they care for. Congress must do more in the new year by directing specific aid to long term care. We owe it to our nation's seniors and our health care heroes."
The bill will certainly be a help, but most hope the incoming President will do more.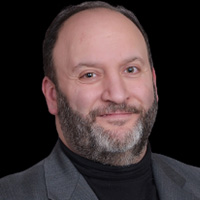 Tony Garritano is the founder at PROGRESS in Lending Association. As a speaker Tony has worked hard to inform executives about how technology should be a tool used to further business objectives. For over 20 years he has worked as a journalist, researcher and speaker in the mortgage technology space. Starting PROGRESS in Lending Association was the next step for someone like Tony, who has dedicated his entire career to providing mortgage executives with the information that they need to make informed technology decisions to help their businesses succeed.