Business Strategies Column: Need More Leads?
How's your business? No matter how good things are, my guess is that you won't turn down more leads. One key to getting them is a good call to action or CTA.
In the article "20 Call to Action Examples that Create Instant Leads" by Tim Stoddart. He says a call to action is where you tell visitors about the action they should take next after viewing your content (landing page, pop up, blog post, social ad, etc.).
If you think of the roadmap on your customer's journey, the CTA points the visitor to the first step in the buyer's journey
What makes a great call to action?
Unfortunately, there isn't a one-size-fits-all solution or a single perfect formula for all businesses.
Different companies will use different strategies depending mostly on the buying cycle and their ideal customer's pain points.
For example, someone selling CRM software will likely have a very different CTA than someone selling you a $10 meal.
The CRM company's CTA would probably be a soft ask first, such as a quiz, watching a demo video, or viewing a case study. However, a meal service might have a more direct CTA, such as "Order now" or "Buy now."
Nonetheless, you can certainly do a few things to improve conversions regardless of your business industry and model. Here are a few tips.
Create a Strong Setup
The CTA extends well beyond a buy button. The copy around the CTA will have a much more significant impact on the CTA's success than the words on the button itself.
For example, if you're selling CRM software, you might want to include data from a case study and hit on a key pain point.
An example might look something like, "Drive more sales in less time. The solution to 10x lead quality."
Use Action Words
Your goal is always to have the visitor take action, so it's no surprise that you should use verbs in your copy.
For example, some of the most common CTA words include:
Provide Instant Gratification
Many fantastic CTAs also provide gratification.
For example, if you sell heatmap software, rather than featuring a button that says "Go," the button might say something like "Show me my Heatmap."
You can also use instant gratification in the setup copy. As you'll see below, OptinMonster has setup copy that says "Instantly grow your email list, get more leads, and increase sales."
Notice that nailing instant gratification also requires you to have a deep understanding of your audience and their pain points.
Create Urgency
Urgency is also key, particularly for low-ticket products. For example, including words like "now" and "today" can help increase conversions.
When appropriate, you can also add countdown timers and inventory counters.
However, if you claim you will close an offer, you must shut it down. If not, your customers will learn that there really isn't any urgency.
Make It Irresistible
When an ideal prospect lands on your website, it's your job to present them with an offer that is so relevant, it's a no-brainer to accept. You'll see that a lot in the upcoming call to action examples.
Creating a truly irresistible offer also requires you to understand your audience's pain points.
For example, if you're a meal delivery service, a serious lead really wants a meal delivered to their house right at that moment when they land on your website. Therefore, if your CTA offers a free first meal, it's a no-brainer for them to accept.
Similarly, if you sell mattresses and offer $200 off a customer's first purchase, a serious lead who really wants a mattress will happily give you an email address for $200.
Ready to review some CTAs that convert?
I Will Teach You To Be Rich
Ramit Sethi is known for outstanding copywriting, so it's no surprise that the CTA on his website is also exceptional.
He offers a wide variety of courses through his website, so rather than sending the audience to a generic page, he has them take an interactive quiz and then sends them to content that's the best match for them.
Despite the fact that his audience has different interests, they do all have one thing in common: They want to make more money and do so quickly.
He perfectly harnesses that pain point by asking a reflective question and offers to provide a quick solution — in as little as an hour.
Given that his courses are usually several thousand dollars, his buying cycle is much longer, so he makes a soft ask with just the quiz.
Notice that the CTA also uses an action word (start), and the setup copy digs into the ideal persona of his buyer.
Crazy Egg
Crazy Egg offers heatmap software for websites.
This CTA also digs into the buyer persona. You can tell just from the copy that it targets a data-driven B2B marketer who wants to improve their website right away.
In addition, they add proof and credibility by writing "300,000 websites use Crazy Egg."
The language "Show me my Heatmap" also offers instant gratification and tells the visitor exactly what they will get by entering their website URL.
By adding a 30-day free trial guarantee, this one of our call to action examples seals the deal for a qualified lead.
SparkToro
SparkToro is a relatively new tool developed by Moz's founder, Rand Fishkin. It also has a fantastic CTA that is clear and concise.
Given that this is still a new company, the setup for the CTA clearly states what the tool does (discover what your audience reads, watches, etc.) and how it can help you (you can reach them where they hang out).
They have a freemium model, so the first step in the buyer journey is to get prospects to try out the software and understand how it works — the CTA is to use the tool.
If you're an ideal lead for this product, it's a no-brainer to use this free tool to solve your problem.
Lyft
The Lyft CTA is an excellent example of a CTA for a B2C product/service with a short sale cycle.
While this CTA isn't selling a product or service, the value is still simple and clear: You can earn money by driving.
Given the simplicity of the offer and the short buying cycle, they don't need more guarantees or data.
Helix Sleep
This CTA is irresistible to a qualified lead.
If you're mattress shopping and come across this site, you're bound to click on it even if you aren't yet sure if you want to buy from them.
They also offer a soft ask with the CTA requesting the visitor take a sleep quiz rather than buy a mattress.
As they sell relatively expensive luxury mattresses, asking the visitor to take a sleep quiz is like asking someone to a coffee date. It's not a full commitment, but it gets them acclimated with the brand.
Salesforce
Salesforce is one of the only companies that intertwines a case study with their CTA.
It's brilliant because rather than saying why their product is wonderful, they show how it's generated success for their customers.
Approaching the prospect from a data-driven standpoint (20x more property tours) also adds credibility to their brand.
It will also increase appeal to their ideal prospects (people who want a CRM to help them generate more leads faster).
In addition, both of their CTA buttons are non-committal. This works well because it increases their chances of getting a "yes" from each visitor.
MyFitnessPal
This product is designed for people who want to improve their health, lose weight, and get fit.
However, many of their customers are beginners. As a beginner in fitness, one of the biggest pain points is the overwhelming abundance of information available. Therefore, their product exists to streamline getting started.
In this one of our call to action examples, the CTA reflects their ideal customer profile. It mentions, "Fitness starts," which welcomes their beginner audience and establishes the brand as a solution to simplify fitness.
DoorDash
I know this CTA works because as I was writing this and analyzing DoorDash's CTA, I actually made an order!
The value proposition is very simple: They will bring food from your favorite restaurants to your door.
This is a self-explanatory, low-ticket B2C product with a buying cycle that lasts about 30 seconds, so they don't need to offer any guarantees or alternative setup copy.
In fact, the fewer distractions the buyer has, the better your conversions will be.
The CTA to enter your delivery address is appealing (and ultimately what sucked me in) as I wanted to see what restaurants they would deliver.
Once I saw that I could have my food delivered to me instantly, and I could keep working, it was a no-brainer to pay a few extra dollars to have my food delivered.
Stitch Fix
Stitch Fix has an interesting approach to their CTA. While it's a B2C product, it's also an ongoing commitment and therefore has a slightly longer buyer journey.
It's a relatively new concept, which can make the CTA tricky. (If the customer doesn't understand what you offer, the CTA won't convert.)
Rather than using many lines of copy to explain what they do, they provide a video of a man and a woman unpacking their box, trying on their clothes, and sending the box back.
In this case, the video does a much better job of showing how the process works rather than explaining it with copy.
The CTA button is also a soft ask to the first stop in the customer journey: take a quick style quiz.
Have these call to action examples inspired you to take action now?
Continue to test various CTAs, experiment with different setup copy, and even consider adding media and images.
No one becomes an incredible copywriter overnight, but a deep understanding of your customer's pain points and pleasures will help guide you in the right direction.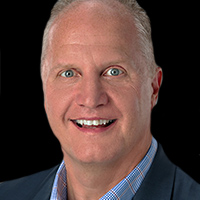 Michael Hammond is the founder and president of NexLevel Advisors. NexLevel provides solutions in business development, strategic selling, marketing, public relations and social media. A seasoned technology executive, Michael brings close to two decades of leadership, management, marketing, sales and technical product and services experience. His expertise spans start-ups to multi-billion dollar corporations, running businesses, business units, marketing, sales, strategy and product and services organizations. Michael brings exceptional insight, leadership, passion, and strategies that create profitability.