Leading The Way To Smoother Closings Through Communication And Collaboration
It's no secret that lenders who don't figure out exactly how to create stellar borrower experiences will lose out to those who do. This is especially true as we process record levels of new loan originations. Going forward, meeting the changing demands of mortgage borrowers will be the critical competitive imperative for the industry.
But what does it take to really increase customer satisfaction in the mortgage lending business?
For WFG Enterprise Solutions, experience and customer survey feedback have shown that transactional uncertainty and multiple, redundant requests from lenders and title companies leave borrowers uncertain and dissatisfied.
Borrowers want a better understanding of what's happening with their loan transactions and when they will close. When borrowers get answers quickly, their satisfaction increases.
The industry needs a better method to communicate the changing status of a pending mortgage loan to its partners and other involved parties.
In search of a better solution
Since its founding in 2010, WFG has partnered with mortgage lenders of all sizes nationwide; providing title, closing and settlement services and finding new ways to take time and cost out of the transaction. The company's clients have experienced the challenges that lenders and consumers face when it comes to effective communication.
But what is the alternative?
Our careful analysis of the problem resulted in a set of requirements for a solution. The answer would not be made up purely of technology, but would also include a process to connect the various parties.
Ultimately, the right solution would offer:
Easy and accurate communication between all parties
All transaction-related information, including information provided by the borrowers, should be saved in a centralized database, providing access to all parties.
A simple and intuitive user interface
Lenders and borrowers alike desire a solution that is simple, rich, easy-to-use, and easy-to-access.
A tech-agnostic approach
It couldn't be hard-wired into another technology product that would limit its use by other parties, and thus restrict the functionality available to the consumer. To provide the most value, it would be essential to distribute and brand the offering to many third parties that could offer additional reach to consumers and industry participants.
Capable of reducing time and cost
Without the ability to actually help lenders increase their lending capacity, lower their costs, and decrease the time to close, lenders would not embrace the solution. To accomplish this, the solution must be capable of collecting data required to close the loan from the borrower with minimum intervention.
Having thoroughly analyzed the requirements for a solution, WFG then built it.
Introducing WFG's MyHome® Exchange
WFG's MyHome® Exchange is a web-based application delivering pre- and post-closing loan information that provides contact information and enables the borrower to upload required documentation.
MyHome Exchange even enables borrowers to easily upload documents necessary to close the mortgage. This virtually eliminates the unending phone or email chase of documents and data that often adds days or even weeks to the typical mortgage process.
Designed to streamline the loan process and enhance throughput by eliminating duplicate touch points, MyHome Exchange enables proactive communication, and facilitates data and document collection, storage and sharing. This significantly improves the consumer experience by providing a convenient, secure and intuitive self-service ecosystem for enhanced transparency.
At the same time, MyHome Exchange increases operational capacity by collecting and delivering documentation and information in a secure repository, enabling the processing and closing of more loans and allowing personnel to focus their attention on complex issues, rather than simply repeating variations of status updates.
The elimination of operational waste improves lender throughput, resulting in reduced application-to-close turn-times and an improved customer experience.
With MyHome Exchange, borrowers are able to provide information required to move their loan to closing at their convenience via a secure portal. They can also access that information at any time in the future and contact their escrow officer with any questions. This provides buyers and borrowers with a level of insight they never enjoyed before.
MyHome Exchange works for purchase money, refinance and home equity loan transactions.
What makes the solution work
MyHome Exchange is not the first borrower-facing portal conceived and deployed for the mortgage lending industry. However, it is the first to address borrowers' essential need to streamline an exceedingly complex transaction process – simply and elegantly.
When it comes to technology, WFG has a few baseline requirements for any technology it produces. It must serve WFG clients by addressing their challenges in the way they need it provided. And it must help take time and cost out of the mortgage transaction.
At WFG, everything we develop must make it easier for those we serve, provide more security for their data and provide a better experience for our customers and the borrowers they serve.
MyHome Exchange achieves this goal by providing an easy-to-use information portal that securely stores and delivers the information the various parties require.
In addition to these essential requirements, MyHome Exchange offers the industry and consumers many other important benefits. Perhaps the most attractive benefit to the company's lender clients is better bottom line profitability.
How driving customer satisfaction leads to higher profits
The most significant benefit this new technology delivers is an improved borrower experience. As McKinsey & Company research has revealed, this will have a positive impact on the lender's bottom line. It will also increase the likelihood that the borrower will return to the lender and refer them to others.
For decades, lenders have operated under the assumption that borrower loyalty could not be won, but MyHome Exchange has the potential to change that. After the loan is closed, the portal remains available for borrowers, and continues to provide information and access to an ecosystem that the borrower can use for years to come.
Should the borrower decide to refinance, take out a home equity loan or sell their property, all of their loan documents will be there for them in MyHome Exchange.
The second important benefit offered by the MyHome Exchange portal is a reduction in redundant steps, phone calls and emails that typically go into the loan processing and closing process. This provides a measurable increase in the speed to close and a reduction in costs, as every day that the loan sits in the pipeline costs lenders more and more money.
MyHome Exchange accomplishes this by providing that central repository of information and documentation – no more emails, no more phone calls, no more confusion, and no more frustration.
Valuable time and resources can also be directed more efficiently through the use of MyHome Exchange, which can be used to submit personal information in a secure web environment.
The result is a secure, efficient exchange of data and documents (e.g. a bank statement or driver's license) in a fraction of the time it would otherwise take to chase down the borrower to provide the same information.
Finally, MyHome Exchange is easy for consumers to use, which reduces the need for the lender or the title company to teach them to use it. Logging into the system is simple, and a borrower dashboard anticipates virtually every consumer question.
Purchase money borrowers can access their dashboard to learn when they are scheduled to close, who their closing agent is, and how the closing will take place (traditional, hybrid or electronic closing with remote online notarization).
MyHome Exchange is not an app that requires any additional download and can be accessed on any device the user carries that can be connected to the Internet, including mobile phones.
Taken together, these advantages increase the capacity of the lenders offering MyHome Exchange to their borrowers, allowing them to close more loans and earn more profit on each one, all while satisfying the consumers they serve.
To learn more about MyHome Exchange or download our white paper, visit https://wfgls.com/products-and-services/myhome-exchange/, email us at [email protected], or call 877-274-3850.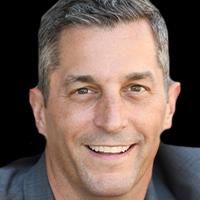 Dan Bailey is SVP at WFG Lender Services & WFG Enterprise Solutions. He runs operations for WFG's Lender Services division and also heads the national sales team for the company's Enterprise Solutions group. Under his leadership, WFG's Lenders Services division has consistently ranked "world class" for customer satisfaction, regularly garnering Net Promoter Scores of 70 and above. An industry leader in his own right, Dan received HousingWire's Insiders Award in 2019 and Progress in Lending's Thought Leader Award in 2020. A licensed New York and Pennsylvania attorney who got his start in the settlement services industry as a compliance officer with a national title insurer, Dan later moved into operations, assuming the role of Vice President. Since then, Dan has taken positions of increasing responsibility, including key roles in the areas of operations, product development, sales and sales management.  Dan takes great pride in building organizations focused on delivering exemplary products and services to their clients.  An avid cyclist, Dan lives in Westlake Village, California with his wife and high school sweetheart Molly.