Industry Leaders Share Their Thoughts About 2021
We can all agree that 2020 was a crazy year. A worldwide pandemic, an economy in tatters and a Presidential Election. Thankfully we are turning the page and moving on to 2021. But what can our industry expect moving forward? We assembled some of the greatest thinkers in our business and asked them what they think is to come next year. Here's what they said:
JOSH FRIEND: I see lenders working on hyper-efficiency. At first, it was just managing capacity in 2020. How to keep up with capacity and catch all the falling manna as you can. Get all the loans you possibly can, but I think in 2021, people have realized two things. One, they've hired more people. They've got that down. Two, they need to start thinking about not just hiring more people; they need to start thinking about doing things better and how to become hyper-efficient, whether that's in process, in operations, underwriting. Whether that's in how they draw docs or manage leads. Right? They're starting to understand how they're managing their customers, interacting with their customers now that they went through a virtual world, how that's changed. You have to get hyper-efficient on contact strategies and understand the importance of using data to engage with borrowers intelligently.
---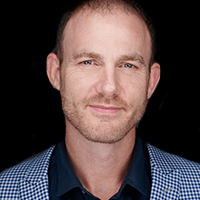 Josh Friend began his career as a loan officer and soon moved on to open six mortgage call centers. Over the past 21 years, he has grown to manage and train thousands of loan officers, processors, and marketing managers. That experience has helped him market to millions of consumers, with that experience he has dedicated himself to building software for the mortgage industry since 2004. With a keen eye for developing best-in-class sales processes, he leveraged automation & engagement software to build a better loan cycle. Combining the best from both a CRM and lead management system, Josh now enables lenders to achieve higher revenue goals with Insellerate's award-winning CRM & Engagement Platform.
---
NOOR PUNJWANI: The Mortgage Bankers Association (MBA) announced that purchase originations are expected to grow 8.5% to a new record of $1.54 trillion in 2021. Next year's purchase originations would eclipse the previous all-time high of $1.51 trillion in 2005. At Awesome Technologies Inc, we see that due to record-low mortgage rates driving sustained borrower demand, lenders will look for ways to automate the manufacturing of loans further to reduce bottlenecks and cost, lower customer acquisition cost, improve turn times while increasing capacity. This will require lenders to continue simplifying the origination process through automation and process improvement for both employees and borrowers, focusing on being more customer-centric.
---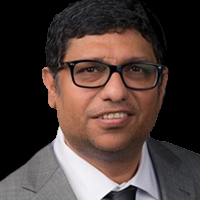 Noor Punjwani is President and CEO at Awesome Technologies, Inc. (ATI). He isa creative and inventive thinker, who craves a challenge and who is not afraid to work outside of his comfort zone. Noor is responsible for meeting all relevant statutory and mandatory requirements associated with operations and for working within the framework of the company's core values, as well as promoting its ethos and mission statement. ATI is a software solutions provider that offers customized software and services that help make lending technology simpler, faster, and more secure. ATI simplifies, reinforces, redefines, and improves mortgage and lending processes to enhance capacity while streamlining operations.
---
VLADIMIR BIEN-AIME: Currently, lenders are experiencing incredible growth as a result of the low interest rates despite the COVID-19 pandemic. Interest rates are predicted to stay low, which will make for an incredibly positive 2021. However, the stress from increased volume will be challenging to manage with their current available resources. Lenders will need to embrace technology to optimize workflow, minimize potential delays and continue to be profitable. The industry is currently facing an appraiser shortage which will further exacerbate the delays and will require lenders to be innovative to address these issues. We expect to see a higher adoption of hybrid appraisal products and versatile appraisal management technologies to address the multitude of appraisal management obstacles.
---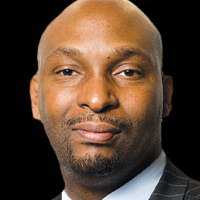 Vladimir Bien-Aime is the President and CEO of Global DMS, which he founded in 1999 and built from the ground up. Since that time, he has grown the company into the mortgage industry's leading provider of cloud-based, enterprise-class valuation management software solutions. A consummate technologist and constant innovator, Vladimir was instrumental in architecting Global DMS' comprehensive eTrac enterprise valuation management platform. Vladimir later developed a number of ancillary products and services that enhanced eTrac and made it more robust. He has spearheaded the company's product expansion to include web-based forms, automated reviews and scoring, vendor communications, compliant UCDPand EAD portal delivery, among other solutions. Most recently, he launched EVO-Commercial, the next generation of commercial valuation technology.
---
TEDD SMITH: In today's COVID lending environment, with low interest rates, and exploding pipelines, remote workforces, and rising consumer expectations, lenders are looking for solutions that directly impact their business. We know that the future of successful lending in 2021 involves leveraging property and borrower data intelligence instantly, applying technology in innovative ways to create solutions that bring together data, best practices, and vendor management processes to meet these unique market conditions. Borrowers want easy to use self-service tools and powerful digital lending platforms for their equity lending needs.
---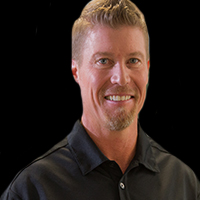 Tedd Smith is chief executive officer of Austin, Texas-based FirstClose, provider of end-to-end technology solutions to mortgage lenders nationwide. The FirstClose reporting suite is the first, comprehensive solution with capabilities to deliver title, flood, valuation and other important data elements in one report.
---
MICHAEL RAPPAPORT: This year has been a wild ride for housing markets and the mortgage industry as a whole, with many unexpected twists and turns. Unsurprisingly, expectations going into 2021 are still somewhat uncertain as the economy continues to teeter and adjust. This uncertainty gives us pause to hedge our risk for a slight slowdown in originations from the record highs we saw in 2020, with a slight rise in mortgage interest rates. The lack of supply in housing inventory will most likely continue with demand remaining strong, keeping us in a continued strong housing market. The disconnect between supply and demand will continue to drive increases for housing prices in 2021. Technology will also remain a strong focus for the industry. The race to be cutting edge and tech savvy will continue to drive competition in the new year as we all try to capture more market share, especially from younger, first time homebuyers.
---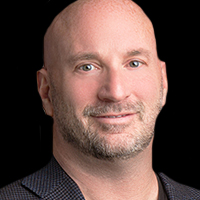 Michael Rappaport is President and founder of Homespire Mortgage, one of the nation's fastest growing residential mortgage lenders. Homespire has been included in Inc. 5000's List of America's Fastest-Growing Private Companies and recognized as one of the "Best Mortgage Companies to Work for" by National Mortgage News. For more information, visit www.homespiremortgage.com.
---
STEPHEN RYCZEK: If predictions remain on target, 2021 will be a banner year for originations, marking the second highest total in 15 years. The industry is experiencing greater production profits, and soon to follow will be infrastructure upgrades and spending. In the past few years, the LOS landscape has changed dramatically due to the merger and acquisition of several key mortgage technologies. There are both positives and negatives to so many companies combining. On a positive note, lenders are benefiting from aggregated technologies. On a negative note, innovation tends to stall in application architecture features and efficiencies when simply joining 2 entities. Also, as more companies are scooped up, there's cause for apprehension for lenders, will their present vendor be acquired and thus affect the level of customer service they've relied on as part of their selection criteria?
But companies involved in M&A can still provide significant benefit for lenders. Integrations and partnerships, like the ones Mortgage Builder has chosen to embark upon, have generated great value for lenders that need to avoid adding significant costs for incremental improvements. For example, Point of Sale (POS) technology has dramatically improved the user experience, but historic volume has exposed the industry's weakness in managing scale. On the horizon may be accelerated improvements thanks to new technologies like blockchain and robotic process automation (RPA).
In 2021, LOS technology should be focused on long overdue enterprise innovation, such as stronger productivity tools for managing data and documents, access to enterprise-wide business information, and the evolution of workflow automation.
---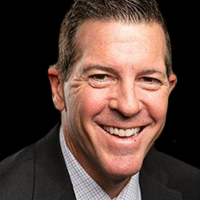 Stephen Ryczek is President & General Manager at Mortgage Builder. Stephen joined Mortgage Builder in 2017. He was promoted to President and General Manager in 2020 when Constellation Software acquired Mortgage Builder. Stephen has a diversified background in Technical Program Management and Product Development for large scale enterprise hosted software solutions for the financial industry. He joined Mortgage Builder after working for FiServ for more than a decade as an Executive and Managing Director in their mortgage technology division. Stephen has a proven track record of achieving success at each stage of his career and is leading the Mortgage Builder organization with strong and decisive leadership to drive technology initiatives and make Mortgage Builder an industry leading, enterprise Loan Origination and Servicing technology solution.
---
MUTHU SRINIVASAN: Mortgage companies are looking to 2021 with several new initiatives, including some around technology. As a lender, we have considered what advancements will have a positive effect on customer experience. The technology for fully-electronic closings is in place, and we anticipate increased awareness and adoption in 2021 both for us and the industry, given the pandemic this year.
There will be nimble and unique tech players in the industry that will rethink mortgage originations and servicing on the blockchain. And there will be a proliferation and growing awareness of technology-focused online lenders who complete the end-to-end mortgage process entirely online. This will reduce turn times and overhead while increasing efficiency.
---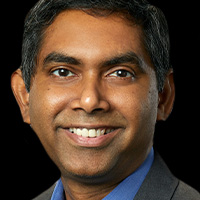 Muthu Srinivasan, CTO at Planet Home Lending, has more than two decades of experience and is tasked with the development of technology strategies and the company's major IT projects, including the continued build-out of digital mortgage. Planet Home Lending, LLC, is an approved originator and servicer for FHA, VA and USDA, as well as a Freddie Mac and Fannie Mae Seller/Servicer, a full Ginnie Mae Issuer and approved sub-servicer, and a Standard & Poor's- and Fitch-rated special and prime residential servicer. Planet Home Lending, LLC, is an Equal Opportunity Lender. Its correspondent division provides a full suite of government, agency and niche home loans.
---
AMY BRANDT: If 2020 was the year that hybrid eClosing accelerated, we expect 2021 will be the year that more lenders provide eNotes and Remote Online Notarization as part of their closing to truly offer a fully digitized mortgage experience. To be fully digital, lenders need a document vendor that can offer a strong foundation across their tech stack by not just generating compliant documents, but by enabling the electronic delivery from pre-application through post-closing and providing a robust bi-directional dataflow. In addition, at the beginning of the loan origination process, lenders need to know how 'e' each transaction can be, in accordance with state and county regulations and investor preferences, to determine the most appropriate eClosing path for every loan in the pipeline.
By helping lenders understand eEligibility based on recordability, insurability and salability, document technology providers can automate the document workflow, tag docs for eSignature, and identify eNotarization options, including remote online notarization for either a hybrid or full eNote closing. In 2021, as more and more lenders plan to generate, sign, store and transmit eNotes, having the right document automation technology in place, coupled with proactive monitoring and engagement with regulatory changes to ensure compliance, will be critical to delivering that fully digital mortgage experience. If lenders wait to implement eClose until they think it's the 'right' time, they will be left behind.
---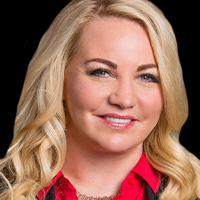 Amy Brandt is president of First American Docutech, a part of the First American family of companies, providing an end-to-end integrated digital mortgage experience that enables lenders to accelerate the real estate closing process. A highly accomplished entrepreneur and senior executive, Brandt brings over 20 years of success within the mortgage, software, tech, aerospace and financial services industries to her role at First American Docutech. As president, Brandt drives the company's strategic vision and leads its growth initiatives by adding new products, entering new market segments and seeking strategic technology integrations. She also leads all aspects of daily operations, including new business development, customer support and product development.
---
LEORA RUZIN: I think I can echo the sentiments of many when I say that I am going into 2021 with a "cautiously optimistic" mindset. The mortgage industry will continue to benefit from historically-low rates and boundless refinance opportunities, and advances in technology and automation will continue to be the name of the game. With the vaccine at our feet, we can finally start to see a light at the end of the pandemic tunnel, but it will still take at least a year for the vaccine to be widely available. I am still cautious, as inventory continues to be the biggest issue of the last several years that we still can't seem to find a solution for, and bidding wars are causing overinflation of values in several key markets. 2021 will see the advent of not only the new URLA (after months of delays) but also the adaptation of the new General QM rule. Lenders and vendors will be dealing with the typical tech challenges that come with these launches, but dealing with two majors ones at the same time will be incredibly difficult and taxing for operations staff. Lastly, we will likely start to see the effects of a years-long forbearance moratorium coming to an end, with defaults and modifications taking precedence. I remain hopeful that this industry will to rise to the challenges that lay before us, as we have always done, and will continue to be a beacon of hope for American's who seek to achieve the goal of homeownership and financial stability.
---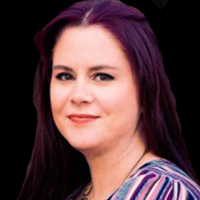 Leora Ruzin, CMB is the Senior Vice President of Wholesale Operations at Equity Prime Mortgage, in addition to being the Managing Editor of Mortgage Women Magazine. A 14-year veteran in the mortgage industry, Leora is incredibly passionate about spreading awareness on helping everyone achieve the American dream of homeownership. She is a fierce advocate for housing finance reform and common-sense credit policy. Leora is the winner of numerous prestigious industry awards, including Housing Wire's 2020 "Women of Influence" and National Mortgage Professional Magazine's 2020 "Women of Inspiration". An Army veteran, she understands the importance of insuring no one is left behind, and truly feels that anything can be achieved through perseverance and teamwork. Her experience with trauma, both as a cancer survivor and a survivor of sexual and physical abuse, has given her the drive and passion to help other women find hope and strength during similar circumstances.
---
CHRISTINE BECKWITH: I think that professionals in our industry in 2021 need to keep their eye on the economic climate and also prepare to pivot if need be. While predictions are saying more of the same professionals need to be ready to focus on all of the dozens of solutions they can offer to home owners who eventually may not benefit from a Rate & Term Refinance and many come to mind. Mortgage professionals also need to stay focused on purchase business and those relationships that bring them that core and fundamental business. Finally mortgage professionals need to stay well informed, active in their companies and communities and they need to continue to raise the bar in modern marketing, the train has left the station and so many are now on the bus. The business is no longer where it use to be with the millennials as the biggest buying generation. Time to move the needle once again.
---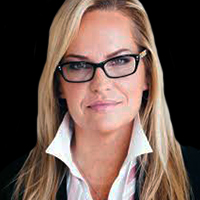 Christine Beckwith became a 30-year mortgage industry veteran in 2018. Over 3 decades she has consistently won in mortgage sales originations at all ranks, from the Loan Officer seat and up the ranks all the way to her Regional sales management roles at the top 5% consistently. For the past 18 years she has run mortgage companies at a senior and executive level. During that time, she has continued to win public awards for breaking several glass ceilings. On November 1st of last year Christine fully launched her Coaching company 20/20 Vision for Success Coaching & Consulting into the Mortgage finance and Real Estate world.
---

The Place for Lending Visionaries and Thought Leaders. We take you beyond the latest news and trends to help you grow your lending business.