Renovation Lending: A Purchase And Inventory Solution
Our industry faces multiple challenges at any given time, and today is no exception. Low interest rates have led to a now-fading refi boom, and with little starter-home inventory and lots of aging homes across the country, lenders will need to expand their offerings to keep pipelines full.
Enter renovation lending.
Yes, these loans are different. Yes, there is a learning curve. But the lenders that start using renovation loans to their fullest potential may see their pipelines humming.
Advantages of Renovation Loans
If there's a learning curve, why bother with renovation loans? Here are three reasons:
Low Inventory: With recent interest rates, both demand and prices are up. For some homebuyers, that means facing bidding wars, large cash offers and being priced out of homeownership. In this tight purchase landscape, renovation loans offer an alternative — borrowers can buy less competitive properties and renovate them with a single loan.
Multiple Use Cases: A variety of property types are eligible for renovation loans, such as one- to four-unit primary residences, manufactured homes, single-unit second or investment properties, condos, or units in planned urban developments (PUDs).
VA Options: VA renovation loans help veterans increase their buying power and expand their inventory options while allowing them to use their VA Guarantee benefit to either purchase or improve their home. Additionally, servicemembers who are injured or have a disability can use the loan to make a home wheelchair-accessible by lowering countertops, adding ramps, or expanding showers without competing for grants or meeting the specific disability requirements of Specially Adaptive Housing (SAH).
All these factors add up to the potential for excellent liquidity for lenders.
Renovation Loan Types
In addition to the VA renovation loans mentioned above, lenders have many other options.
Freddie Mac CHOICERenovation® loan products: A Freddie Mac CHOICERenovation® loan allows borrowers to purchase and pay for remodels to a home with a single loan. Energy-efficiency improvements, home offices, even luxury or landscaping upgrades are all possible. With limited cash-out refinances available as well, this is an excellent option for everyone from empty nesters to multigenerational families to millennial and Gen Z homebuyers just starting out.
Fannie Mae HomeStyle® loan products: Another all-in-one remodel solution, this product is available for buyers or refinancers. This is an excellent option for first-time homebuyers, as well as downsizing empty-nesters, in a competitive market.
203(K) Standard and Limited 203(k) loan products: Offered through the U.S. Department of Housing and Urban Development (HUD), this also combines either purchase or refinancing with renovation and rehabilitation, and is especially useful for first-time homebuyers and those purchasing in Opportunity Zones.
Good Correspondent Partner
It's my opinion that on the correspondent side, the next year will be defined by the lenders and sellers who make the most of renovation lending. Admittedly, renovation loans do require a knowledgeable correspondent partner. To make the most of these opportunities, you will want to partner with an investor that specializes in these programs and can provide both technical and sales support. You'll also need to partner with someone offering the flexibility to customize your program and your delivery method — best effort, mandatory, or bulk purchases.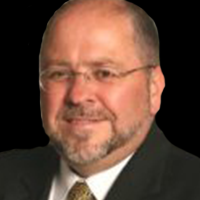 Jim Bopp is vice president of national renovation lending at Planet Home Lending where he manages retail and correspondent renovation loan programs, including FHA 203(k), VA Alterations and conventional loan offerings. Bopp has more than 25 years in the financial industry and is an active Mortgage Bankers Association member, helped start the New York MBA, sits on the national trade association's FHA Committee and leads its FHA 203(k) working group.