The 2019 Trailblazers Award Winners Are …
Sales, marketing and public relations executives are blazing a trail that is determining the biggest winners in financial services. On the sales side, research from the University of Pennsylvania shows that more than 50% of buyers still seek advice when making a purchase. As a result, educated and engaged sales associates who can meet buyers' needs—especially who have knowledge about a specific product—ring up sales that on average bring in 69% more money. Similarly on the marketing side, a savvy business owner realizes that in order to grow, they need to make more people aware of their product or service. This means engaging with a marketing professional to help promote the business, bring in new clientele, and ensure that current customers are aware of all the products and services. Lastly, everyone wants to become the go-to organization in your field, right? For that to happen, you need to build your credibility and bring your expertise and knowledge into the limelight. That's exactly what public relations executives bring to the table.
These executives work tirelessly to ensure their company/client is a true leader, but they themselves don't always get recognized. That ends today. PROGRESS in Lending is recognizing the Top 20 Sales, Marketing and Public Relations Executives that are making the biggest impact. Our winners in alphabetical order are:
LINDA APARO
National Director of Sales & Business Development
reQuire Real Estate Solutions, a Covius Solution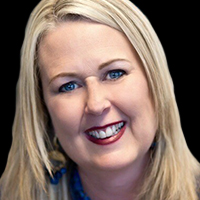 As National Director of Sales & Business Development at reQuire Real Estate Solutions, a Covius Solution, Linda is responsible for overseeing reQuire's national sales and product development. Linda is a seasoned executive with a passion for developing new and inventive ways to make the industry more understandable and compliant. Linda has an outstanding record of success in identifying business opportunities, developing strategies and implementing actions to boost business performance.
As the head of sales for reQuire over the past 5 years, Linda has played a crucial role in the growth and development of the company and its product suite. Since she has joined the company, reQuire has grown to be one the leading providers of lien releases nationwide and is used by more than a thousand leading title companies.
Some of Linda's recent accomplishments include:
>>The successful development and rollout of reQuire's Release Tracking Plus product, that ensures more compliance around releases. Since its launch, the company has seen a steady increase of customers choosing the solution over their legacy release tracking system and are now using release tracking plus.
>>Development of reQuire's Title Retrieval Program which is designed for lenders that are unable to resell loans on the secondary market due to outstanding trailing documents, one being the title insurance policy. The program obtains the outstanding title policies so they can be resold on the secondary market.
Over the past 12 months, Linda has been working with the American Land Title Association (ALTA), educating their members on the impacts of lien defects. Today, about 15-20% of all payoffs have either a missing release or a defective release, and this is not a new problem. In 2005, ALTA reported that more than a third of all residential real estate transactions had title problems. For years, there has been a debate between lenders and the title industry as to whose responsibility it is to assure that a release is recorded on the land records. Linda, in conjunction with ALTA, has developed a playbook for the entire lending community to educate the industry and consumers on the lifecycle of a loan.
---
CRAIG AUSTIN
SVP, Sales & Business Development
ClosingCorp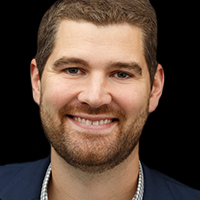 As senior vice president of sales and business development at ClosingCorp, Craig Austin is responsible for leading the sales organization, developing customer acquisition strategies, and building and maintaining relationships with leading loan origination systems, point-of-sale solutions, and industry settlement service portals.
Craig has played a pivotal role in helping ClosingCorp become the nation's leading third-party fee provider. Since he joined the company in late 2016, ClosingCorp's client base has increased 60 percent and the company's volume has increased nearly 80 percent. Today, 19 of the top 25 lenders nationwide as well as 9 of the top 10 wholesale lenders use ClosingCorp technology.
Throughout the past year, Craig has closed more than a dozen high-impact deals with large lenders, including Freedom Mortgage Corporation, Movement Mortgage, Plaza Home Mortgage, Stearns Lending, Fifth Third, Union Bank and loanDepot. Those deals have resulted not only in 1.5 million purchase transactions going through ClosingCorp's fee platform last year, but also increased efficiency and productivity for the entire mortgage ecosystem. By delivering a solution with accurate, real-time fee data, Craig helps lender partners streamline the loan estimate and closing disclosure generation process and confidently originate compliant loans.
Prior to joining ClosingCorp, Craig was vice president of sales at RealEC® Technologies a division of Black Knight Financial Services, a provider of web-based technology solutions designed to support lenders' loan quality programs, minimize loan repurchase risk and drive efficiencies in the mortgage transaction process. During his six-year tenure at RealEC, the company achieved its highest sales and client retention rate.
---
ROSALIE BERG
President And CEO
Strategic Vantage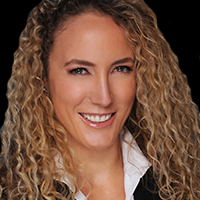 Over the past 12 months, Rosalie Berg, a nationally recognized marketing and public relations strategist with over 20 years of specialization in the mortgage industry, has led highly successful B2B and B2C campaigns that have helped over 30 companies in the mortgage industry gain recognition, recruit talented employees and grow their businesses.
As the founder and CEO of Strategic Vantage, one of the nation's largest marketing, public relations and social media agencies focused on the mortgage industry, Rosalie provides strategic direction and oversight in the creation and execution of all client marketing, public relations and social media campaigns, and is actively involved in all agency accounts. Since 2002, more than 100 companies have trusted Rosalie and her team to meet their needs, from lenders, service providers, technology companies, start-ups, and more.
Rosalie doesn't believe in just going with the status quo. She seeks to help companies improve, do more and perform more cost-efficiently marketing, always seeking out the best way to reach their goals. Clients often come with challenges and their own ideas for solutions, and Rosalie often comes up with alternative, innovative ways to address those challenges—often in a way that is unexpected by clients.
---
JOE BOWERBANK
President
Profundity Communications, Inc.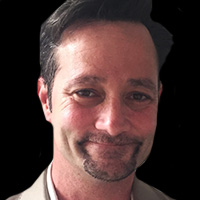 Joe Bowerbank possesses an extensive background in marketing communications, public relations and branding with a unique blend of experience working for multiple mortgage technology providers at an in-house marketing capacity and also as an outside consultant.He has a passion for helping launch technology companies, expand existing organizations, take new products to market, and create positive industry-wide awareness for enterprise-class fintech software solutions.
In the last year, Bowerbank has assisted in successfully rolling out and growing the mortgage industry's first single-source LOS and POS digital mortgage solution with OpenClose; DocMagic's end-to-end, fully paperless eClosing platform; MCT's browser-based capital markets and digital loan trading software, Global DMS' next-generation commercial valuation management system, and Quandis' cloud-based default management technology services.
Joe has more than 20 years of marketing, communications, branding, and strategy experience in the financial services and technology sectors helping grow organizations and build market share. He is a company building marketing professional who understands what it takes to catapult companies to the next level and quickly increase revenue.
Joe established Profundity Communications, Inc. to utilize his experience and skill sets to help clients achieve above-and-beyond results. He has successfully operated at an in-house marketing capacity where he managed functions such as marketing strategy, communications plans, go-to-market launches, public relations, branding, digital marketing, advertising, trade shows and events, corporate identity, websites, collateral, budgeting, competitive analysis, and essentially most facets of marketing.
---
BOB BRANDT
VP of Marketing & Strategic Alliances
Optimal Blue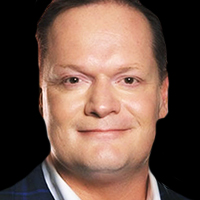 Bob Brandt has been fundamental in bridging the gap between sales, marketing, and strategic alliances at Optimal Blue. With more than 20 years of experience leading successful, high-performing sales and marketing teams in the financial services industry, Bob has observed many of the pain points that lenders have experienced in the past. He believes that a lack of collaboration and integration between mortgage technology vendors has historically held the industry back, leaving lenders in a difficult position as they tried to unsuccessfully maneuver and connect different components of their mortgage technology stack. Bob's leadership and experience brought a unique perspective to Optimal Blue, where he recognized the opportunity to leverage Optimal Blue, its content, and advanced technology to bring the modern mortgage tech stack together in an entirely new way.
Over the last two years, Bob has led the effort to establish a successful partner ecosystem that is based on real-time connections with the industry's leading mortgage technology providers. Today, more than 50 best-of-breed vendors are heavily integrated with Optimal Blue and millions of transactions are conducted across the platform through an advanced set of APIs. Vendors from all disciplines of the mortgage loan process are participating today – from lead aggregation, realtor and MLS, CRM and marketing, consumer direct, point-of-sale, mobile, and beyond.
---
DONA DEZUBE
Director of Communications Strategy
Planet Home Lending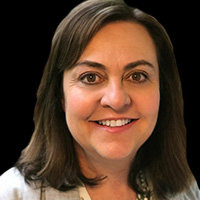 With three decades of experience in the mortgage industry, Dona gained tremendous knowledge and know-how as a communications specialist. During her career, she has helped some of the best-known industry, government, and trade association players strategically brand themselves through thought leadership communications.
As Director of Communications Strategy for Planet Home Lending, she parlays that industry expertise and insight into company branding efforts. Over the past year, her valuable counsel raised personal and corporate brand recognition for Planet Home Lending and its leadership team. Dona's strategies generated countless bylined articles, award nominations, and earned media quotes on trade and consumer websites and in publications. Her social media and website strategies supporting sales, recruiting, and corporate messaging led to significant increases in engagement and traffic.
---
SAM GARCIA
Mortgage Media Specialist
Strategic Vantage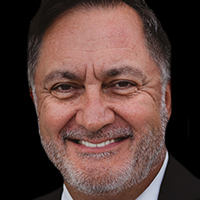 During the year since he transitioned from a mortgage news publisher to a public relations professional at Strategic Vantage, Sam Garcia has deepened his relationships with an extensive network of financial and real estate journalists, editors and producers — enabling his clients to reach a variety of news outlets. His success with media outreach on behalf of mortgage firms and service providers is his forte. With the knowledge gained in his two decades as an editor and publisher, Sam has helped clients deliver compelling stories that capture the interest of the editorial community.
The typical company Sam works with is a successful business with brilliant leaders who are often connected with an emerging process or technology. He doesn't see that profile changing much even as real estate finance ebbs and flows. However, given current bond market volatility amid an ongoing trade war, a period with lower mortgage rates could see a greater number of companies self actualize. In addition, any reforms to Fannie Mae and Freddie Mac could create opportunities for a new sector of players to engage in raising their profiles.
---
RICK GRANT
President
Gallardo Grant Corp. d/b/a RGA Public Relations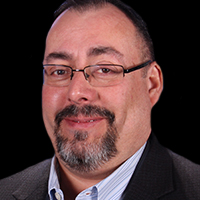 Rick developed the LinkedIn for Leaders program this year, through which he works with industry thought leaders to increase their visibility on the world's no. 1 social media platform for business, LinkedIn. The program helps busy executives develop their most important stories, create an editorial calendar so they can be developed, posted and promoted effectively, and then works with the client's marketing department to help create content that mirrors and extends the thought leadership coming down from the c-suite.
Rick believes firmly that sales, marketing and public relations are beginning to merge into a single set of disciplines. In response, companies are changing the way they manage these departments, with some large companies actually doing away with the Chief Marketing Officer position (if you can imagine that). This means that external support teams, whether they are advertising agencies, marketing or PR firms are being asked to create content that will work well for the company wherever it is used. PR firms are writing more marketing copy and marketing firms are relying heavily on content that was once only found in the PR or company's advertising. We may be approaching a time when companies just hire a Communications Czar who has managers for the various disciplines but that handles the development of all key company stories from one centralized office
---
MICHAEL HAMMOND
Founder & President
NexLevel Advisors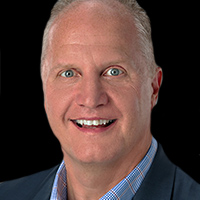 Before NexLevel Advisors, Hammond's sole focus was applying his sales, marketing, and PR expertise to the one company for whom he was working. Now, he applies all of those lessons learned to the benefit of many tech companies that are looking to gain awareness and grow their companies. So while he might not be the person in the headlines getting the credit for driving growth for that one company, he receives much greater satisfaction knowing that he has added significant value to a host of mortgage providers. Hammond truly believes that has a much greater impact on the mortgage industry as a whole.
He helps these technology providers bring their innovative solutions to market by moving audiences, generating leads, driving sales and igniting brand stories.
By working with numerous providers he has the benefit of identifying trends earlier on, providing best practices, and strategies so that these companies can more successfully bring innovation to the housing market.
Hammond has helped numerous companies bring innovation to market within the housing market helping drive growth, increases in market share, position for capital infusion, or acquisition.
"Michael Hammond is a results-driven professional executive who excels at making organizations stand out in the crowd. His vast knowledge, experience, and expertise to propel companies forward in all facets of the mortgage banking industry are unparalleled. I highly recommend any entity that is looking to make its mark in the industry both externally and internally for gained efficiencies of scale to engage Michael. The results are amazing." Kathleen Mantych Sr. Director, AsurityDocs, Asurity Technologies
---
LAILA KHAN
Marketing and Communications Lead
Guidance Residential, LLC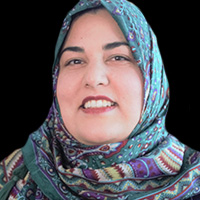 Over the past 12 months, Guidance Residential has been focused on one thing: improving the customer journey. Every initiative, every project, and every decision had to align with that goal. To better understand the customer journey and the value that Guidance Residential offers, it's important to have an intrinsic comprehension of the customer engagement experience, complete understanding of our product suite and how we can server our customers, full awareness of our niche audience and diverse client base, and knowledge of our process from the operational to customer insight.
Prior to May 2018, Laila Khan was the Preprocessing Lead and transitioned into an Account Manager. She was entrenched in day-to-day customer interactions and developed a deep understanding of the customer journey. In May 2018, Laila was selected by the company's leadership to transition to the Marketing and Communications Lead role, given her roots in the community and the expertise she had amassed as an integral part of the Operations team.
Over the past 12 months, Laila Khan has been able to identify, and successfully implement strategic areas of improvement with regards to the company's previous lack of brand awareness, within and outside its niche market. Her efforts have increased the company's social media presence, successfully connected the organization with B2B industry leaders, dramatically improved the customer journey, and coordinated all efforts to get Guidance Residential recognized.
---
RIFFAT LAKHANI
Vice President, Marketing
Guidance Residential, LLC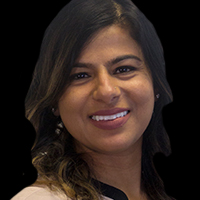 In order to provide outstanding communication to customers—the kind that makes them feel informed and treasured, and the kind that makes them seek out further engagement—you have to care about them, understand them and provide solutions to address their pain points. That is where Riffat Lakhani and her team come in and that's how they've increased online leads an astonishing 33% YOY from 2018 to 2019, and 86% since Riffat's leadership of the marketing department. Riffat is Vice President of Marketing at Guidance Residential, a specialty home financing organization that prides itself on providing top-notch service to a previously under-served segment of the market – those who need interest-free financing for faith-related reasons.
Riffat's small but nimble team supports a growing nationwide sales team of more than 75 sales professionals while caring for customers in a more direct capacity online as well.
Purchasing a home is a complicated process; add on top of that faith-based nuances and you are bound to lose even savvy homebuyers. Riffat's team educates customers about our program and the home financing process through every avenue available – chat, text, email, webinars, social media, apps, and video.
But producing material is not enough. According to Marketo, on average, 50% of leads in any system are not yet ready to buy. And almost 80% of new leads never become sales because of lack of lead nurturing (Marketing Sherpa). This past year, Riffat developed the strategy to nurture leads through an automated nurturing system that allows customers to receive timely and relevant information specific to their needs. The emails address issues that are preventing prospective homeowners from moving forward and guide them through the steps toward achieving their dream.
The ultimate effect is a customer experience that stands out even among industry leaders. And the proof is in the numbers: Under Riffat's leadership this past year, Guidance Residential increased its online leads by 33%.
---
CHARLYNE H. MCWILLIAMS
Account Supervisor/Regional Sales Director
William Mills Agency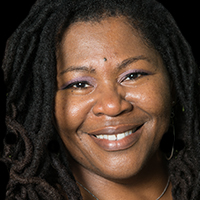 Charlyne's in depth knowledge of key industry issues and many of the game changing trends has made her the go-to source for mortgage and fintech information at the William Mills Agency. With more than 20 years of public relations experience on top of her 10-year career in business journalism, Charlyne is able to offer her multiple clients the counsel they need to successfully garner positive exposure for their company and their brand.
She has worked with more than 50 agency clients touching all aspects of the industry. Herstrong communications skills enable her to bring innovative strategies for success to her clients. In the last year, she spearheaded a very effective campaign to help LERETA share the news of its new relationship with Black Knight. In addition to that campaign, she has successfully placed many feature articles (some of which she ghost wrote) in leading industry publications. She has crafted nominations that have resulted in several awards for her clients as well. She has become a trusted source and reliable counsel to all of her clients.
---
RAJ MENON
Chief Marketing Officer
Tavant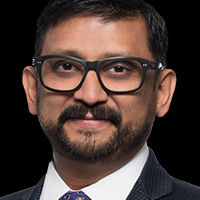 Raj Menon is the Chief Marketing Officer for Tavant, a Silicon Valley-based provider of AI-powered digital lending technologies. In this position Menon leads the company's efforts and innovation in marketing, branding and building alliances. He is known for developing world-class marketing teams that transform how a company showcases its offering and positions to the global market.
Menon has been instrumental in ensuring success through his comprehensive and big picture thinking in his work in the financial services, technology and corporate services industries. Prior to joining Tavant, Menon worked at Cognizant for nearly 14 years where he successfully increased sales, expanded marketing efforts and further streamlined operations for North America-based clients.
Most recently, Menon was charged with leading the Lending unit at Cognizant, which became an industry-leading practice under his vision and leadership. Additionally, Menon has worked at Tata AID as the Head of Information Technology and TCS in various leadership positions. He leverages his experience to implement complex business solutions and is skilled at advising organizations piloting transformation strategies or creating business and technology goals.
---
SARA NAKAE
Director of Marketing
FirstClose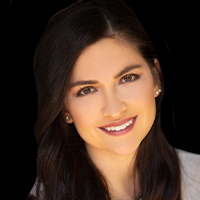 Sara has over 15 years of experience in FinTech serving the financial services sector in realtor and agency marketing for banks and credit unions, and extensive experience in the mortgage industry working with banks, credit unions and mortgage companies to deliver award winning technology solutions and services. She has been a keynote presenter at leading industry events and conferences discussing FinTech and its impact on lenders businesses. Sara has deep industry knowledge in the financial digital space.
Most recently she has worked on the development and launch of new Equity IQ Solution. EquityIQ is the first and only home equity lead generation tool and application management system fully integrated with industry leading LOS's. The solution drives existing and new borrowers to lenders customized application pages; automatically identifies borrowers available home equity and estimated monthly payments; reduces internal resources by decreasing the time to review and filter qualified applicants; and is a lead generation tool, as EquityIQ will instantly submit all borrower information directly into leading LOS platforms.
Sara also worked on the development and launch of their new platform, FirstClose ONE, as well as the product, SMART Select. These tools help lenders accelerate turn times and save money by using suitability logic to create efficiencies in the mortgage lending process.
---
DARCY PATCH
VP Marketing, Enterprise Solutions
WEST, a Williston Financial Group company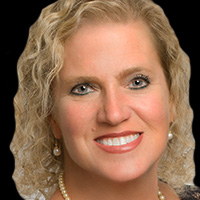 Over a career spanning more than 20 years, Darcy Patch has led the marketing and communications efforts and implemented strategic marketing plans on behalf of many of the real estate industry's largest and most innovative companies. But it is probably her efforts over the past 12 months that have earned Darcy recognition as one of the most dynamic, multi-talented and results-driven marketers working in the mortgage industry today.
For most of the past year, Darcy served as vice president of marketing for national technology and valuation services provider Veros Real Estate Solutions. There, she was responsible for building awareness and recognition of the Veros brand, generating new leads and upsell opportunities with existing clients and providing proactive, ongoing support for the company's sales and product development teams.
When she joined Veros in January 2018, however, Darcy had a very limited marketing budget—so her first instinct was to build exposure for the company by leveraging its existing products and data. For example, one of her first projects was increasing awareness of Veros' quarterly market reports, VeroFORECASTs, which included projections about future home price appreciation and depreciation levels by individual market. These reports were being distributed yet not actively promoted, but Darcy quickly expanded their distribution by sharing them personally with industry reporters, as well as with local media in the markets covered by the reports.
In June of this year, Darcy joined WEST, a Williston Financial Group company, where she leads the marketing and communications strategies for WFG's Enterprise Solutions group. She oversees marketing and publicity campaigns for WFG Lender Services, ValuTrust, WESTvm and DecisionPoint, as well as other enterprise solutions offerings. Today, Darcy is hard at work doing many of the same things she did throughout her career and more, increasing awareness of both WFG Enterprise Solutions and fellow Williston Financial Group company WEST as companies dedicated to improving real estate transactions and providing a better experience for Realtors, brokers, title companies, mortgage lenders and, above all, the consumers they serve.
Currently, Darcy is helping WFG's Enterprise Solutions group refine its branding message, implement internal and external communications plans, and helping to create a media engagement strategy that includes regularly contributed content and thought leadership articles. She's also formalizing WEST's online and social media strategy to get everyone in the organization on the same page.
---
BRIAN RIEGER
Principal & Founder
True Impact Communications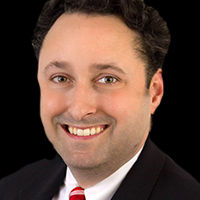 A number of the businesses approaching Brian and True Impact through the years to support them in their marketing were small-cap and mid-cap businesses with limited marketing resources and experience. Most were simply seeking to grow by "getting the message out there." In many cases, the clients had good products and promising forecasts but limited marketing budgets. The trademark True Impact strategy involves an integrated approach, combining budget-friendly PR and social media messaging with home-grown but effective content marketing. Brian has always insisted upon authenticity and simplicity in messaging, which has resulted in high impact results (especially increased revenue and brand awareness) on shortened timelines.
Brian and True Impact were among the first marketing/PR firms in the mortgage industry to encourage clients to use content marketing to tell their stories. In combination with traditional public relations and direct marketing efforts, multiple True Impact clients used blogs, podcasts, webinars and video to share their messaging, while supporting it through social media, marketing and PR channels.
---
ZAC SCALZI
Director of Sales
Floify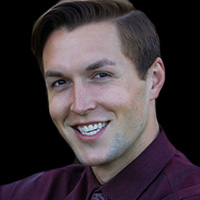 Floify has long been considered a leader in mortgage technology. This honor not only comes from the dedication of the company's leadership and staff, but also the contributions Zac Scalzi has made to support Floify's continued domination of the mortgage tech market. Over the past 12 months, Zac and his five-person sales team is well known for supporting many of the company's major sales initiatives, including providing prospects with hands-on introductions to Floify's industry-leading point-of-sale platform, their redesigned digital 1003, and dozens of the solution's third-party integrations – all in an effort to simplify and streamline the lending workflows of mortgage pros around the world.
Zac's strengths lie in his ability to find solutions to fit nearly every lender's unique business need. And If Zac doesn't feel Floify's vast solution offerings are able to be customized to meet the complex demands of a prospect, Zac is willing to help them find alternatives, even if it means directing them to a competing solution – a rare approach to customer service, especially in today's marketplace.
Equipped with Floify's innovations that Zac has helped to promote, lenders are better able to fight margin compression, reduce workload, originate more loans faster, and dramatically improve borrower satisfaction with the entire home loan process. Zac's customer-first mindset has added tremendous value to Floify's efforts, which has ultimately supported the company's massive growth over the last year, and will continue well into the future.
---
MICHELLE SHAPIRO
Product Marketing Manager, Financial Risk and Management Solutions
Fiserv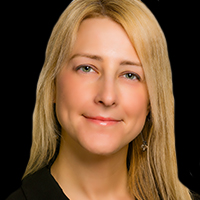 In her first 6 months at Fiserv, Michelle was appointed a member of the LoanComplete Management Team. In her short tenure at the company (less than 1 year), she has championed LoanComplete from Fiserv to receive industry recognition including the achievement of Fiserv's first-time recognition as –
>>"Best Digital Mortgage Product" FinTech Breakthrough 2019
>>HW Tech100 Winner 2019
>>"Top 25 Company to Work For" by MReport, 12/2018
Michelle takes great pride and enjoyment in partnering with experts and leaders across the lending landscape, sitting on the LoanComplete management team, managing product launches, and developing content and thought leadership to reflect evolving market positioning as well as leading event and campaign management.
---
STEPHEN SPRAYBERRY
Account Supervisor
William Mills Agency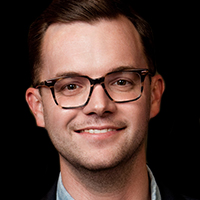 Since joining William Mills Agency in 2011, Stephen has leveraged his public relations, journalism and marketing experience into substantial PR program and client contributions for leading organizations across the mortgage industry, including Docutech, FICS and QuestSoft. In his role as Account Supervisor, Stephen's areas of focus span from research, content writing and campaign strategy to media relations, event management, executive media training and company rebranding.
Over the past 12 months, Stephen has led the charge on overseeing the strategy, planning and execution of valuable public relations content for his clients, including, but not limited to, news releases, case studies, articles and company press kit elements, as well as assisting with the distribution and placement of these materials within the media for key decision makers in the mortgage space. Combining his experience in the PR field with the decades of industry expertise his clients hold, Stephen was able to successfully capitalize on many of the key trends generating buzz within the mortgage industry, such as eMortgage and the continued introduction of new and revised regulatory standards.
As a result of these efforts, many of Stephen's clients remain at the forefront of thought leadership in the industry and have gained added momentum as they strive to further improve the way both lenders and borrowers experience the mortgage process from beginning to end. In addition, these same clients have received dozens of industry awards from key mortgage publications and associations at both an organization and individual level further emphasizing the impact of their stance within the industry as a result of the PR efforts performed by Stephen and the talented team of PR practitioners he manages.
---
TOM TOUGH
VP of National Renovation/Construction Lending Division
Plaza Home Mortgage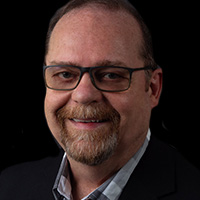 As Vice President of Plaza Home Mortgage's newly formed National Renovation / Construction Lending division, Tom leads a team of six—a Lending Manager, Construction Underwriter, three Renovation/Construction Specialists and a Construction Service Specialist—and is responsible for overseeing sales, operational efficiencies and product development.
Over the past year, Tom has been instrumental to the development and rollout of several new renovation and construction lending programs, including:
>>One-Time Close Construction-To-Permanent loan program. Streamlining the process that approves the borrower for both a construction loan and a permanent 30-year mortgage at the outset of the project—thus avoiding two closings and having the convenience and cost savings of two loans in one.
>>VA Renovation loan program that allows qualified borrowers to purchase a home with no down payment requirement or refinance at 90% of the after completed value and include up to $50,000 in improvements all in one loan.
>>Freddie Mac's CHOICERenovationSM loan program that allows homebuyers to use one loan to purchase or refinance a home and also finance the cost of renovations.
Tom joined Plaza Home Mortgage more than 15 years ago to open its first Northwest Regional Office in Portland as the Northwest Regional Vice President where he was in charge of sales and operations for the entire region. Due to the success of Renovation lending in his region, Tom was given the opportunity to develop a renovation and construction lending division to further expand upon Plaza's existing host of renovation products.
Tom is a mortgage industry veteran with more than 40 years of experience in mortgage lending. Tom has had the opportunity to work with a variety of product lines including hard money loans, conventional, government, Jumbo, VA, FHA, USDA and now construction and renovation loans in both the wholesale and retail channels.
---
BRYAN WILSON
National Sales Director
WFG Lender Services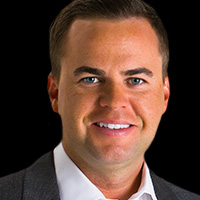 Over the past 12 months, Bryan Wilson has leveraged a busy real estate market, his years of sales expertise and Williston Financial Group's expanding number of innovative products and services to achieve his best sales year in his 15-year career in the mortgage industry.
Bryan, who joined WFG nearly 10 years ago, is the national sales director for WFG Lender Services, a national settlement services company that applies its superior technology and closing processes to help lenders remove time and costs from real estate transactions. His primary role is selling title insurance for mortgages, mortgage refinancing and home equity products, leveraging a wide arsenal of title products and services provided by WFG, the nation's sixth largest underwriter of title insurance.
Since the beginning of 2019, Bryan has personally billed more than $1 million in revenues per month. And not only has he been wildly successful at increasing current business with existing clients, he has also helped lenders solve their biggest challenges by hooking them up with WFG's suite of technology, appraisal and other services.
As a national representative, Bryan also goes where the business is, which amounts to a ton of traveling. He estimates he spent about 75 nights over the past year on the road, flying from California to New York to Texas, and meeting with existing and prospective clients where they do business. But it's the kind of work he enjoys, which is evident in his performance. "I love building relationships with my clients, whether it's in the office or going out to visit them in person and getting to know them on a personal level," Bryan says. "I've found the extra effort really seems to go a long way."

The Place for Lending Visionaries and Thought Leaders. We take you beyond the latest news and trends to help you grow your lending business.