The 2020 Innovations Award Winners Are …
The COVID-19 Virus is stopping us from introducing our 10th Annual Innovations Awards in person. However, this horrible virus won't stop us from recognizing true industry innovation. We'll just have to be creative for now. Our industry and our world needs innovation. So check out this special video presentation:
In alphabetical order, our Award Winners are: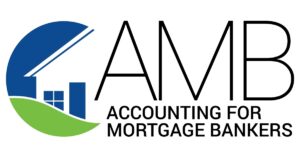 PROGRESS in Lending has named the Advantage Systems AMB7 Sierra application a top industry innovation. Seeing updates on financial reporting in real time has become an expectation from mortgage bankers, and has caused mortgage technology providers to prioritize real-time, easily digestible financial reporting. The Sierra dashboard and the reporting tool for AMB allows the individual user to control the data and the look, the selections and the date frames used by the dashboard. Each user can sort through the data to see more or less detail for their individual preferences. This application gives clients browser-based access to a level of reporting not available elsewhere. Additionally, giving the user control over how and when to run a report or graph is groundbreaking.
---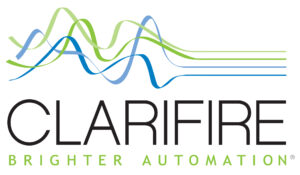 PROGRESS in Lending has named CLARIFIRE a top industry innovation. CLARIFIRE is an innovative workflow automation application that uses intelligent business rules to drive results by systemically distributing work, critical information and documents to users for action. CLARIFIRE automates complex processes and enables all parties—including investors, agencies, servicers, banks, borrowers, attorneys and more—to collaborate through a single, secure online workflow application. Conceived and created by CLARIFIRE Founder and CEO Jane Mason, CLARIFIRE is coupled with a robust servicing underwriting engine that includes all investor, GSE and government workouts, and disaster mods, that automates eligibility, qualification and structuring processes. Bankers, servicers, credit unions (and their customers) get workout eligibility decisions in seconds, making it easy to communicate and solve for borrower distress rapidly.
---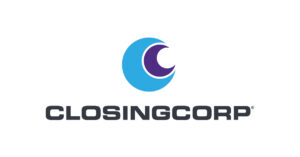 PROGRESS in Lending has named ClosingCorp a top industry innovation. Unlike other ordering systems that are driven by product categories, ClosingCorp Order Management is the industry's only loan-centric ordering technology. The solution significantly streamlines the ordering and management of critical settlement services. It allows lenders to order appraisals, flood certification, title and closing services and documents in less than 60 seconds. ClosingCorp Order Management enables lenders to quote, order, track and receive specific services—within a loan file—all at the click of a button. Having access to even more current loan level data will enable lenders and closing agents to review and collaborate before heading to the closing table, creating a better overall borrower experience, which is what everyone wants to achieve.
---

PROGRESS in Lending has named the work done by CoreLogic a top industry innovation. Specifically, AutomatIQ Collateral from CoreLogic is an innovative, comprehensive collateral underwriting decisioning solution. The solution was designed to help lenders make better decisions by delivering insightful data and trusted analytics necessary to determine property ownership, value, condition, and hazard risk – all within a single, intuitive platform. With the release of AutomatIQ Collateral in 2019, lenders now have a single data source for pulling all necessary information in considering an underwriting decision. AutomatIQ Collateral is supported by a complete housing market data ecosystem comprised of data covering 99.9% of U.S. property records. The solution is based on the largest source of property, valuation, title and hazard risk data available in the market, and allows this data to be available to lenders in an instant.
---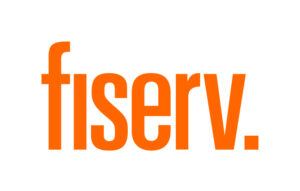 PROGRESS in Lending has named Fiserv a top industry innovation. Fiserv's LoanComplete is a life-of-loan application to automate and standardize audit reviews, improve loan quality and simplify compliance checks. It combines advanced OCR with machine learning, easily modifiable business rules, robotic process automation, and the secure auditable exchange of data, imaged documents and natively electronic records. By automating manual processes and providing quality review for each loan file, LoanComplete enhances efficiency, saving lenders and servicers time and money. It is the only solution available today that provides loan origination and servicing organizations with end-to-end quality control automation and reduces issues at each phase of processing. LoanComplete is a secure, PCI compliant solution providing users with servicing automation, transfer automation, audit details and on-going analytical reports to support borrower and investor needs.
---

PROGRESS in Lending has named GlobalDMS' EVO-Residential a top industry innovation. EVO-Residential is Global DMS's revolutionary residential valuation management platform that incorporates our 20 years of experience resulting in the most innovative appraisal management product available in the market. Global DMS has modernized the burdensome and costly valuation process the mortgage industry contends with via EVO-Res's unrivaled technology that ensures businesses unique valuation processes are automated to their needs, from start to finish. EVO-Res offers state-of-the-art technological advances that allow users to work the way they need to work, which is very different from the platforms currently available in the market. EVO-Res was built with users in mind with a user role-roll-based workflow that is 100% configurable and fits any business model.
---

PROGRESS in Lending has named Insellerate's engagement platform a top industry innovation. Insellerate is a highly scalable, configurable, and modern platform that accelerates the sales process and generates repeat business. SOC 2 and SSAE 18 certified, Insellerate is built to satisfy the most closely regulated businesses. It is the only solution of its kind that can deliver dramatic lead management, CRM, and engagement in one platform. This innovative solution has prebuilt workflows and content specifically built for retail, consumer direct and wholesale. Lenders are able to improve both the borrower and loan officer experience using this offering. The platform provides predefined engagement paths and a powerful content library for direct mail, email, text, ringless voice and social media helping lenders close more loans through better borrower engagement.
---

PROGRESS in Lending has named MAXEX a top industry innovation. MAXEX was launched to solve one of the most pressing dilemmas: the inefficient and risky process of buying and selling loans on the secondary market. MAXEX is a private market exchange for residential loans. The company's cloud-based platform enables bank and non-bank lenders to trade with premiere institutional investors, money center banks and real estate investment trusts. MAXEX's success is enabled by solving three important problems: First, MAXEX is the only non-government entity that enables mortgage lenders to access multiple investors (and vice versa) through a single counterparty. Second, more than 130 parties have signed MAXEX's single, standard agreement. Third, MAXEX enables buyers and sellers to seamlessly connect and trade on a single, cloud-based platform.
---

PROGRESS in Lending has named Monster Lead Group a top industry innovation. Let's face it. Being a lender is no easy task these days, especially if your business model is one that is impacted by fluctuating rates, constantly changing origination volumes, intense competition and ever-changing borrower expectations. Monster Lead Group introduced a powerful solution in 2019 to directly address these market conditions by combining advanced technology, leading edge data analytics, and proven direct marketing that resulted in $10 billion in originations for its clients in 2019. Monster has the ability to take a piece of mail, create a data field out of any part of that piece of mail, then apply its algorithms to know which fields performed best with what data and to which borrower type.
---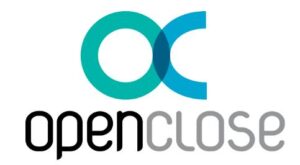 PROGRESS in Lending has named OpenClose a top industry innovation. As we know, there are a lot of digital mortgage POS vendor offerings that are currently available on the market, which the LOS vendors of course integrate with. OpenClose developed the first truly consolidated digital mortgage POS and end-to-end multi-channel LOS solution offered by a single-source provider along with a native PPE, BI, and RESTful API Suite. This innovation takes one of the mortgage industry's only browser-based end-to-end LOS platforms to the next level, now delivering its own robust POS digital mortgage technology and marrying it with their consumer direct portal, ConsumerAssist. This has enabled OpenClose to offer a very robust digital mortgage solution starting at the POS, which is a must-have.
---

PROGRESS in Lending has named Qortel a top industry innovation. Customers have their own metrics they measure banks by like "Can I trust you?" and "Do you have my best interest in mind?" Qortel's communications monitoring solution focuses solely on every customer's experience and as result of that, banks receive the most comprehensive data they have ever seen and specific action items and tools to achieve their goals… aggressive goals. ML and AI advances within the past 3 years ago are powering Qortel. Companies like Amazon and Google continue to drive the need to match their CX. Qortel communications monitoring to ensure a great customer experience makes managing employees and processes easier. Qortel focuses on building trust with customers. This holistic approach works for today's wired customer.
---

PROGRESS in Lending has named Sales Boomerang's borrower intelligence and retention solution a top industry innovation. This solution has transformed retention rates from an abysmal 17% national rate to an astonishing 98% retention rate for customers of Sales Boomerang. This groundbreaking solution has radically changed lender's way of thinking in terms of how they sell to borrowers by helping them realize how to offer their borrowers and referral partners more by tracking all relevant events that are connected to the borrower. Now lenders can create an experience based solely on what is best for the borrower and be confident that they are not missing another opportunity to serve their customers at exactly the right moment ensuring that no borrower is left behind.
---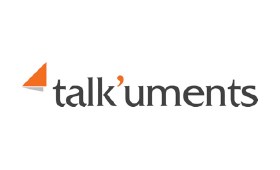 PROGRESS in Lending has named Talk'uments a top industry innovation. Talk'uments is an ADA-compliant multilingual, multimedia, mortgage loan disclosure technology. It provides information to loan applicants in a manner that they prefer and understand: digitally — without paperwork. Talk'uments explains a loan applicant's selected loan program, costs, the mortgage loan process, and key information in state and federally-required loan disclosures. In brief, Talk'uments is a consumer facing, customized digital loan guide. Most consumers don't read their mortgage disclosures before signing them, and if they do, they rarely understand them. The sales process is largely unmonitored, leaving doubt as to whether or not comprehensive information is provided consistently to all consumers. This systematic deficiency is the root of all consumer protection laws. Talk'uments solves this problem.
---


PROGRESS in Lending has named Teraverde's Coheus profit intelligence solution a top industry innovation. The company's solutions enhance existing systems to provide superior workflow management, robotics process automation, visual classification and data extraction from documents, with all activities in the organization measured with an enterprise profit intelligence solution. Coheus provides lenders with actionable profit intelligence. The data comes from the lender's systems and can provide incredible insights into where a lender's profitability arises and where there are opportunities for material improvement. Coheus diagnoses the organization's whole profitability on both the loan and branch level. Lenders can now access data from multiple sources in a centralize location through visual displays. This type of innovation opens up opportunities for lenders to quickly identify performance problems, waste and revenue leakage, which is crucial.
---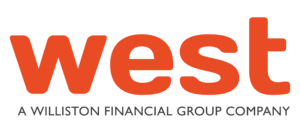 PROGRESS in Lending has named WEST, a Williston Financial Group company a top industry innovation. The company's WESTprotect offering is a comprehensive cybersecurity program that leverages the scale and significant investment of Williston Financial Group in information security technology to protect businesses from criminal's intent on stealing money and valuable information and data, while safeguarding customers' hard-earned reputation. The WESTprotect suite of services includes an information security helpdesk staffed by trained and specialized professionals, fraud simulations and email checks performed in less than an hour and a library of security awareness training, policies, and support content. Prior to the release of WESTprotect, companies without dedicated information security resources would spend hours assessing incoming emails to cipher whether or not they were phishing attempts or other forms of cyberattacks.
Congratulations to all of our Award Winners! We'll meet in person later this year to give out the Innovations Award Trophies as part of a grand ceremony. Keep innovating everyone!

The Place for Lending Visionaries and Thought Leaders. We take you beyond the latest news and trends to help you grow your lending business.