The 2020 Lending Luminary Award Winners Are …
A luminary is defined as "a person who inspires or influences others." And that type of person is exactly who PROGRESS in Lending is honoring. Right now the market is filled with uncertainty but these true Lending Luminary are better handling and navigating the constantly fluctuating market conditions. These mortgage bankers, lenders, servicers, technology executives, consultants, etc. are helping their companies and this industry thrive. These executives deserve to be recognized for their industry vision and leadership. The 2nd Annual 2020 Lending Luminary Award Winners are:
ABHINAV ASTHANA
Senior Director and Head of Products
Tavant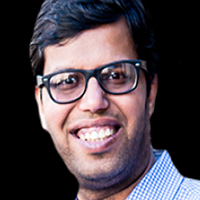 Abhinav Asthana joined Tavant in 2016 as Director of Products responsible for incubating its Fintech product business. Over the last four years, he has created a vision for this business, built the roadmap, developed product strategy and created and governed an eco-system of product managers, product designers, product engineers and marketing professionals.
Today, Abhinav is a senior director at Tavant, and manages its Silicon Valley Labs in addition to the Fintech product business. His most recent accomplishments include developing a patent pending credit affordability and virtual credit advisor for consumers. Currently, Abhinav is working on creating a Data Fabric for the Fintech & Real-Estate industry verticals. He is also working on building ML models that enable hyper-personalization strategies for customer journeys and customer retention strategies in the Fintech space. He has also grown the team from 30 to more than 150 employees.
As head of the Fintech Products Business at Tavant, Abhinav designs and leads its multi-year fintech product roadmap and manages goals to scale Tavant's product business globally. Under his leadership, Tavant has grown its fintech product suite to include customer acquisition and engagement products, data products, machine learning (ML) models, data connectivity products, decisioning products and business process orchestration frameworks that serve the Fintech and Proptech businesses. Tavant's fintech business enables 1 in every 4 Americans to realize their homeownership dreams. In addition, Tavant's fintech products process more than a million transactions every month.
Abhinav is committed to solving and improving lender and borrower experiences through data-driven processes and machine learning. His goal is to make lenders thrive in the digital era through AI and ML solutions that enable back office teams to deliver the best possible borrower experience, while maximizing loan performance. He is currently working on creating a Data Fabric for the Fintech and Real-Estate industry verticals. He is also working on building machine learning models that enable hyper-personalization strategies for customer journeys and customer retention strategies in the Fintech space. Abhinav will continue to manage Tavant's product suite and apply efficiencies and incubate new products to enhance the overall borrower experience.
---
DAN BAILEY
SVP of Operations and SVP, WFG Enterprise Solutions
WFG Lender Services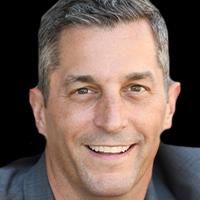 Dan Bailey has brought a unique combination of legal, technical, and sales acumen, along with a passion for problem-solving, to his dual role as SVP of Operations for WFG Lender Services and SVP of WFG Enterprise Solutions. More than that, by always seeking to improve the title insurance process in ways that will save money for our clients, he has emerged as a champion for positive change within the company and the industry at large.
These efforts, in addition to invaluable contributions to WFG product development, have helped our lender clients achieve substantial savings of time and money, while boosting WFG's reputation as a housing industry innovator.
Over the past 12 months, Dan has spearheaded the launch of many important company initiatives and is directly involved in standardizing reporting and pipeline management tools. The tools provide WFG clients with real-time data on the number of orders placed – organized by state, conversion rates, turn-times and order-to-close times. These enhancements continue to demonstrate WFG's service level performance, as they allow it to anticipate and address client needs and issues before they emerge.
"Dan's contributions have created happier clients," says David Wilson, SVP Enterprise Solutions Sales. "When we are onboarding a new customer, Dan and his team listen to their requirements and pain points, then build a customized solution to address those concerns. If a problem arises, which is rare, not only will he correct it, he informs the customer and shares the solution with them."
It's part of the reason why, in addition to receiving a steady wave of positive testimonials from clients, WFG Lender Services attained an outstanding average Net Promoter Score (NPS) of 77, and the company's score was 80 in January and 81 in August 2020. These scores, which rate customer experience, rank the company as "world-class" and on par with companies like Costco and Starbucks. By comparison, the SurveyMonkey Finance Industry benchmark score is less than 50.
As SVP of Operations, Dan has also taken a leadership role in WFG's response to the COVID-19 pandemic, which he believes has changed everything "from the way we work on a daily basis, to the way we interact with our employees, partners, clients, and prospects." To prepare for what may come, Dan has directed his WFG Lender Services staff to look ahead … and back. Now that traditional sales and marketing strategies, conferences, in-person meetings, and presentations are things of the past, he is looking to alternatives to conference gatherings of 2,000 to 5,000.
Furthermore, he is insisting that, as an industry, we abandon "what used to be" and embrace innovative methods of communicating with colleagues and customers – everything from marketing to customer service and product training. This includes reaching clients and prospects through webinars, articles, editorials, and podcasts. By adding these tools to his team's communication arsenal, he has made them better at what they do and helped them continue to grow in a challenging time.
Dan wants to help lenders sharply reduce the time they waste on transactions that don't close. Estimates are that this takes up to 50 percent of a mortgage loan officer's time. With information obtained near-instantly, lenders can have much more meaningful engagement with prospective borrowers. WFG's DecisionPoint, which Dan helped bring to the market, now delivers this by providing title history, tax rates, and more.
---
KEN BARTZ
Chief Visionary Officer and Co-Founder
Monster Lead Group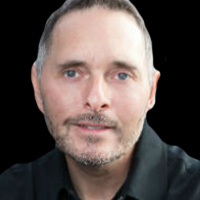 Ken Bartz, Co-founder and Chief Visionary Officer of Monster Lead Group, exemplifies grit, innovation and a demonstrated passion for realizing the mortgage industry's full potential by strategically aligning lenders' goals with consumer value. Ken invested millions to purchase and continuously refine the residential database. This investment in time and money was a bold move that differentiated Ken from industry counterparts and a strategy used to develop a unique data advantage for clients. He underscored this significant commitment by providing access to robust data featuring five years of detail and lending behavior that is now ranked and accessible through Monster's technology – revealing microtrends and buyer readiness models. This year, clients are successfully leveraging this data advantage to drive revenue and gain a competitive edge. Most importantly, it is helping clients successfully navigate unique market challenges resulting from Covid-19. Over the past year, Ken nearly doubled his company's revenue, achieving 189% growth in 2019, all while investing time and talent to help clients successfully navigate today's business complexities.
Ken's ongoing industry thought leadership was exemplified through significant recognition, including the 2020 Inc. 5000 "Fastest Growing Companies" award, among others. This heightened awareness has reflected well on the industry and Monster's client base. Ken has consistently helped clients break their respective sales records. In January, his team had logged over 400,000 inbound calls, fueling $10B in originations for their clients in 2019.
In March, Covid recast the entire business environment. Through proactive communication, industry foresight and a team-wide effort, Ken and his co-founder, Brandon Glickstein, fully embraced an effective virtual business model, and guided others on how to do the same through streamlined internal processes, peer-to-peer feedback and maintaining a robust sell and grow strategy as rates dropped and markets heated up. Often a simple personal phone call was all it took to encourage a colleague.
Despite long stretches of revenue uncertainty, Ken's efforts to mitigate market instability returned clients to a record-breaking sales operating environment. Against all odds, Ken achieved his projected revenue goals one year early. His laser focus on his team and clients helped restore industry confidence and enables others to witness an upward trend for 2020 and the coming year.
Ken's ongoing commitment to client and industry success enabled lenders to successfully upskill employees, revise marketing strategies, achieve scalability and break company records while mitigating corporate risks inherent in the current operating environment.
Ken unhesitatingly offered leadership, expertise and resources to help lenders pivot successfully through the market shift. Ken personally mentored and consulted with clients to master new market segments, mitigate market disruption and streamline processes to achieve record efficiency and solvency through the unprecedented challenges of the 2020 Covid-19 pandemic. In the face of all odds, Ken helped many of his clients to achieve significant growth.
Over the years, and especially in this unprecedented business climate, Ken has unhesitatingly leveraged his innovative, forward-thinking brand of leadership and 25+ years of expertise to benefit the industry. As articulated in the previous question, Ken's spirited quest for continuous industry advancement has enabled many to benefit from the fruits of his success. Best of all, Ken views each day as a chance to offer fresh opportunities and insights to his team, his clients and the industry he continues to represent so well.
---
CHRISTINE BECKWITH
President/COO
20/20 Vision Your Success Coaching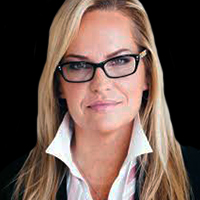 Christine Beckwith launched a new national coaching firm for mortgage and real estate pros, creating a company that has been quickly embraced by the mortgage world. Known for its resources in business management, financial forensics, business curriculum, community, and state of the art marketing, the business is supported by a large menu of expert industry coaches. 20/20 Vision for Success Coaching (20/20 VSC) has hosted a national conference and will continue to do so annually. 20/20 VSC provides resources through e-magazines and influence through sponsorship of industry awards. Under Christine Beckwith's vision and leadership, 20/20 VSC has picked up an incredible market share in the coaching arena by proving they know how to help mortgage professionals turn businesses and lives into healthy, well balanced, and thriving lifestyles. She knows how to help professionals navigate the tumultuous and volatile world of real estate finance, drawing on more than 30 years of experience. Living in her purpose, she is constantly evolving, staying on the cutting edge as she sets the platinum example in how to run a public company.
As an industry veteran Christine works with professionals to ensure they can see the economic landscape ahead of them. She is a proponent of nurturing their core business, working from a business plan, understanding what is inflated, and sustaining verses long term and fundamental. She employs economic expert coaches and she even teaches economics in her course work. Christine is a safe bet to help professionals navigate the world they live and serve in.
---
TANYA BRENNAN
Managing Partner and President
PhoenixTeam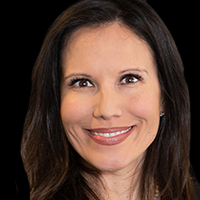 PhoenixTeam's success over the last year is directly tied to each individual team member's love for their craft, expertise and intense desire to help our clients deliver more value to their customers. Tanya Brennan, PhoenixTeam's President, exudes a passion and love for seeing our clients succeed and it is her energy that feeds and drives our team to deliver. This year alone, PhoenixTeam was awarded three large contracts, one with the Department of Veteran's Affairs, one with the United States Department of Agriculture and one with a leader in the mortgage lending space. Brennan's mastery of three fundamental Phoenix skills was a key factor in these awards. First, she is laser focused on the customer. She has a ferocious understanding of our client's needs and top challenges. Second, Brennan takes every opportunity to foster, bridge and build healthy relationships with our clients to deliver on an initiative. Third, she believes in investing in our team member's growth, creating a culture of empathy and continuous learning that is unrivaled by other Financial Services Strategy and Consulting firms.
Tanya Brennan possesses an inherent ability to pivot and this transfers into PhoenixTeam's ability to pivot as well – it is one of the company's most remarkable and valuable qualities as an organization. Brennan has ensured that customers' needs are met, and value is delivered. This mission is at the core of who PhoenixTeam is and what it does. As client's goals and objectives have had to change in the current environment, Brennan has led the team in changing with them, in lock step. She realizes the need to shift, not just with the market, but also with new remote work norms. Brennan's passion for continual learning applies not only to her team but to her personally. This keeps her fresh and up to speed on how to conduct the most rewarding virtual meetings as well as how to brainstorm and ideate on some of the most challenging problems the company's clients have at any given moment. She embraces change and recognizes the growth and value it brings to PhoenixTeam.
---
CRAIG CRABTREE
SVP and General Manager, Mortgage & Housing
Equifax, Inc.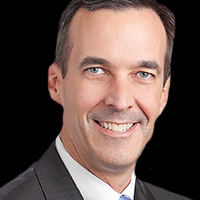 Craig brings more than 25 years of mortgage industry experience, including origination, servicing, loss mitigation and capital markets expertise to his role as Senior Vice President and General Manager of Equifax Mortgage & Housing. In this position, Craig manages the company's mortgage, rental, and real estate industries across all solution and product categories. Since joining Equifax in 2010, Craig has expanded the capabilities that service these industries to include Employment and Income Verification Services, Capital Markets, and Property and Data Analysis.
Craig has proven to be an influential and highly-respected leader for the Mortgage and Housing business at Equifax on both a professional and personal level. In 2019, Craig led his team to exceed aggressive revenue targets by more than 10%. As the COVID-19 global pandemic hit the US in spring 2020, he guided his team to make very quick and significant changes to their existing business plans and to pivot to help meet rapidly-changing customer needs. Despite management challenges during an ongoing pandemic, his team is on track to surpass 2020 targets by over 20%.
On a personal level, the family of an employee who recently went through treatments for terminal cancer has shared that throughout that extremely difficult time, Craig was an incredibly supportive leader. He allowed for the maximum level of flexibility of schedule and hours worked, so the employee could maintain her full income and benefits throughout the nine-month course of her treatment. So, while he is clearly a respected and successful business leader who consistently delivers financial and business results at a Fortune 1000 company, the example he shows to his team as a compassionate and understanding human is what makes Craig Crabtree a true leader.
---
JAMES M. DEITCH
Chief Executive Officer
Teraverde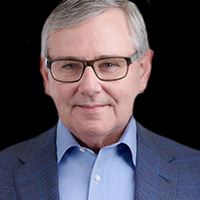 Mr. Deitch continues his thought leadership through continuing to innovate in the digital mortgage process. Through his leadership, Teraverde has developed an industry leading solution, Coheus One Solution, that provides task, service level and data change management to Encompass users. Coheus also provides profit intelligence to speed loan approvals, maximize secondary margin and attain operational efficiencies and productivity.
He also provides CEO level strategy and counsel to bank and independent mortgage banker C-level executives. Teraverde Management Advisors division continues to provide data-science based insights and assistance to lenders in the US, Canada and the Carribean.
Deitch was quick to recognize and adapt to the COVID related challenges, and to assist lenders to pivot in the volatile interest rate and production environment. His though leadership, speaking engagements and writings on the changes in the digital mortgage environment continue to be prescient. "Disruptive Fintech", his fourth book was published in January 2020 and continues to be a guide to many industry leaders. He is working on his fifth book, "Strategic Transformation in a Disrupted World" will be published in early 2021.
Deitch continues to serve the industry, serving as a director of MBA Opens Doors Foundation, and an Advisory Member of the Mortgage Bankers Political Action Committee (MORPAC).
---
MOLLY DOWDY
Co-Founder
NEXT Mortgage Events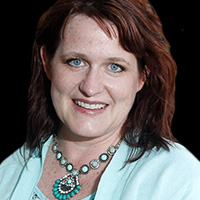 As Co-Founder of NEXT Mortgage Events, Molly Dowdy works closely with lenders and technology providers to advance FinTech in financial services. Each NEXT conference is tech-driven and provides unique opportunities for FinTech firms to showcase the latest innovations to the mortgage lending community. In addition, the conferences are a collaborative summit for intel-sharing amongst women executives on the latest technologies, exploring topics like implementation challenges, adoption and lessons learned.
Molly believes FinTech has already played an impactful role in reshaping financial services. FinTech has elevated the borrower experience through years of innovation and provided accessibility to home buying for underserved markets. FinTech has already made great strides in reducing time to close and in making it so much easier for borrowers to provide documentation.
---
MICHAEL DUBECK
President and CEO
Planet Financial Group, LLC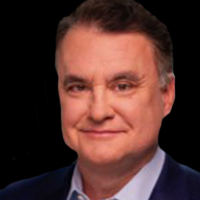 Michael Dubeck's strategic vision and tenacity during 2020's volatile business cycle fueled explosive growth across the Planet Financial Group family of companies, including Planet Home Lending, LLC's servicing, correspondent, and retail business channels, as well as asset manager Planet Management Group, LLC.
During the past year, Planet nearly doubled its Distributed Retail, Retention Retail, and Correspondent volumes. Its servicing portfolio grew 47% and its sub-servicing portfolio increased 20% during a period of record payoffs.
Dubeck has led the charge in the company's efforts to attract and retain customers, which has played a key role in its overall success. The Retention Retail group retained nearly half of borrowers who purchased or refinanced, while Planet's Distributed Retail branches' retention rate topped 80 % in 2020.
The combined success of the Planet Financial Group affiliates speaks volumes about leadership, satisfaction and loyalty among the company's customers, clients and lending partners.
In the past year, Dubeck has shared insights he gained during more than three decades of mortgage cycle ups and downs. Speaking on multiple industry panels, he's offered advice on navigating the challenges of 2020, including capital markets volatility, serving customers in forbearance, and increasing diversity in the mortgage industry.
Throughout the rest of the year, Dubeck plans to continue Planet Home Lending's focus on its mission to bring as many customers as possible out of forbearance and back to current payment status in the wake of COVID-19 and multiple natural disasters.
Planet's online borrower portal applies technology enabling customers to view repayment options and receive rapid decisions on workout requests. Those who prefer personal assistance can tap the expertise of Planet's highly trained loss mitigation specialists.
This combination of high-tech and high-touch servicing creates efficiencies for Planet and sub-servicing clients that leverage the power of its servicing platform and people. With the right technology and teams in place, Planet is prepared to deliver the best possible customer experience to the unprecedented number of borrowers currently experiencing financial challenges.
---
JACK FRIEND
CFO/COO
Insellerate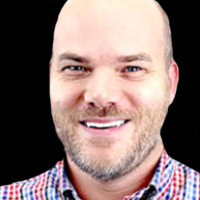 In the last twelve months alone, he has delivered innovative solutions with the Insellerate Engagement Platform, which automates intelligent engagement with prospects, borrowers, past clients, and realtors/referral partners through multi-channel communication & marketing (text, social media, email, direct mail, phone, and ringless voice). This August, he created and introduced the first-of-its-kind Mobile app.
This ground-breaking mobile app delivers full lead management, lead distribution, click to call, inbound call routing, first call automation, and two-way compliant text messaging and provides access to critical loan information without having to use a laptop or log into their LOS system. It also empowers loan officers by intelligently distributing leads, managing pipelines, prioritizing their day, automating best practices, and personalizing the borrower's journey all from their mobile application.
While Friend's technological advancements in the mortgage industry are extensive, what is even more impressive is the impact these innovative solutions have on the mortgage industry.
Mortgage Industry Client Impact:
>> Over 2.8 Million borrower applications since 2017 through the Insellerate solution
>> Over Billion and counting in Monthly Funded Volume
>> Over 117,842 and counting of Monthly Loans
JFQ Lending: JFQ's production has skyrocketed by over 3,000% in less than two years. They are going from $9m month to over $400 million a month.
"Having Insellerate has been invaluable. From the first hello to funded, we now have every touchpoint mapped out to stay highly engaged with our borrowers." John Kresevic, CEO – JFQ Lending
Friend's commitment and passion have impacted numerous mortgage technology innovations, affecting hundreds of lenders, thousands of individuals, and hundreds of thousands of consumers who benefit from these innovative solutions that he helped bring to market—genuinely having a profound impact on the housing industry.
He will continue to innovate and bring value to the mortgage industry by constantly addressing challenges lenders are having, looking for ways to improve the mortgage process, and deliver creative solutions that enhance borrower engagement while improving retention and conversion rates.
---
JOSH FRIEND
Founder & CEO
Insellerate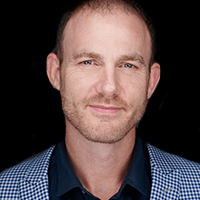 Josh Friend's impact on the mortgage industry at-large is unmistakable from his early days to working at a mortgage company, to rising up the ranks, to running a mortgage company, he has helped thousands of people realize the dream of homeownership, has personally trained 1,000's of loan officers that are directly impacting hundreds of thousands of borrowers if not millions over his 21-year career. Josh now dedicates himself solely to helping other lenders be more successful through better borrower engagement by transforming the borrower and LO experience with his leading technology company Insellerate, where his leadership is moving the mortgage market forward.
Professional Excellence & Accomplishments in the last 12 months:
>> Helped Clients fund over $1,000,000,000 monthly volume in 2020
>> In the second quarter, Alan Lacey and his team at Northpointe Bank closed 376 units for $125M with ONLY 11 loan officers, two assistants, and himself, through Josh's guidance and the Insellerate platform.
>> JFQ Lending was doing 9 Million dollars a month in volume, and in less than two years is now doing over 308 Million dollars a month in volume, through Josh's guidance and the Insellerate platform.
>> Launched new Engagement platform and signed up over 50 lender clients within the first 12 months of 2019-2020.
>> Launched new Industry Frist Mobile app in August 2020.
>> Featured Presenter at Lead Generation World, HW ENGAGE Marketing, CMBA Innovators Conference, Rob Chrisman Market Updates, Fintech Hunting Podcast, Lend, Laugh and Eat Podcast.
>> Published over 35 times in leading mortgage industry publications within the last 12 months.
Amid COVID-19 and these rapidly changing market conditions in the mortgage industry, communication and engagement with your current borrowers and prospective borrowers are vital. The need to educate and inform is more critical now than ever before.
As a lender, now is the time to educate and inform, to stay in front of your customers and potential borrowers by being a source of information and insights to help them through these difficult times.
But to do so in these current conditions presents many challenges. Most companies have moved to a remote workforce. As a result, there are limitations with their current lead management and CRM platform, and employees are busy handling urgent matters. They don't have time to create the messaging content that needs to go out.
The good news is that there are solutions that provide communication and engagement to address these conditions. So, what do these solutions need to provide?
Today's most advanced CRM & Engagement platforms need to deliver multi-channel engagement through text, social media, email, ringless voicemail, and direct mail all from within one unified platform with full mobile capabilities. The mobile app needs to deliver full lead management, lead distribution, click to call, inbound call routing, first call automation, and two-way compliant text messaging and provides access to critical loan information without having to use a laptop or log into their LOS system. It also needs to empowers loan officers by intelligently distributing leads, managing pipelines, automating best practices, and personalizing the borrower's journey all from their mobile application.
Also, the solution must easily integrate into a lender's current technology stack and efficiently work with future technology. It is this powerful combination that will allow lenders to transform borrower engagement while effectively communicating with their audiences.
Insellerate will continue to develop and create solutions that address today's most pressing needs and challenges for lenders that helps them close more loans by increasing efficiency gains across sales, marketing, operations, and management.
---
MICHAEL HAMMOND
Founder & President
NexLevel Advisors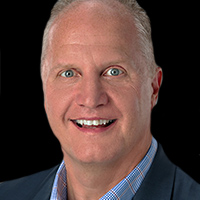 While many executives focus solely on bringing success to their individual company, which Michael Hammond has done at NexLevel Advisors, he now dedicates himself exclusively to helping other businesses achieve extraordinary levels of success.
Hammond helped NexLevel Advisors clients win more than 42 industry awards and recognition including ensuring they were published more than 155 times in leading industry publications, securing more than 40 speaking engagements, significantly increasing sales volumes, and helping grow their social media presence and engagement by more than 200% in the last 12 months alone. Hammond is only one of 60 individuals to earn the prestigious Certified Mortgage Technologist designation, presented by the Mortgage Bankers Association.
I think it begins with being committed to being a life-long learner. The mortgage industry is constantly changing, new technology and innovation is being delivered and new ways of communicating this to companies target audiences is happening before our eyes.
Amid the coronavirus, the sense of urgency around creating compelling digital experiences continues to grow and become a priority for many businesses. Social distancing has become the norm. Now more than ever, companies are looking for ways to engage with their employees, customers, and prospects.
Social media is a fundamentally transformative and rapidly evolving business tool that can be highly engaging, personalized, and a platform to deliver meaningful information when and where today's consumers want it. More importantly, during this pandemic, it can be one of the best tools to truly engage with your audience while adding insights and value that will impact their lives and your business.
Therefore we must constantly be looking for ways to improve and maximize the value we bring to others on a daily basis.
---
DOMINIC IANNITTI
President & CEO
DocMagic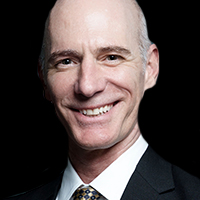 Early on, Dominic saw the value in advancing his solution set toward helping the industry go fully paperless. That all started with compliant loan document generation and under his leadership has grown to support multiple browser-based solutions. One of those solutions is Total eClose, a comprehensive, single-source eClosing platform that removes all paper from the process and leverages the precision-based accuracy of DocMagic's intelligent, dynamic document generation capabilities.
In April of this year, Dominic officially launched AutoPrep, a new technology that enables DocMagic's Total eClose platform to accept documents from any source by "e-enabling" them for paperless eClosings.
AutoPrep leverages AI, OCR and machine learning technologies to scan and parse documents, locate all signature and notary regions, then electronically tag them for eClosing, thus changing any document into a fully e-enabled document in seconds. This allows lenders to use loan documents produced by virtually any document provider, from standard documents to partially e-enabled documents. Total eClose then handles an end-to-end paperless eClosing process.
Dominic's concept of helping users "Connect Better and Close Faster" is something that he'll continue evangelizing in the marketplace. AutoPrep is another step he took to support that mantra.
Of note is that DocMagic's Total eClose platform was scored as the mortgage industry's leading eClosing technology based on market share, overall satisfaction, and lender loyalty in STRATMOR Group's 2019 Mortgage Technology Insight Study. The study also reflected that DocMagic's document generation solution led the industry in market share.
Dominic is a firm believer that DocMagic's suite of eMortgage technology solutions work to establish much-needed interoperability between disparate systems and critical entities within the Digital Mortgage Ecosystem. He plans to continue his drive to enable key entities to easily connect, communicate, collaborate, and compliantly exchange critical loan data in real-time throughout the lending process. From borrowers to originators, lenders, settlement providers, warehouse banks, investors, GSEs, servicers and other relevant entities, Dominic strives to facilitate 100% paperless mortgage transactions to create newfound efficiency and transparency. Dominic feels compelled to serve as the behind-the-scenes automation engine that helps clients originate loans, fund them, sell them, and service them, all electronically.
Dominic's addition of AutoPrep to accept documents from any source and "e-enable" them for preparation to complete a fully paperless eClose is a significant R&D investment and technology strategy to assist more lenders perform comprehensive eClosings.
And amid a global pandemic that requires social distancing measures, this has served the mortgage supply chain well and will continue to do so throughout the pandemic and beyond. DocMagic has now accepted eClosings from all over the country and even internationally from eClosings initiated in other countries to DocMagic's lender clients here in the U.S. Further, with emergency Remote Online Notarizations (RON) acceptance implemented in multiple states to support social distancing mandates and ensure the housing market flourishes, DocMagic has been able to quickly and effectively respond to the urgent need for RON within its Total eClose platform.
---
JP KELLY
President
OpenClose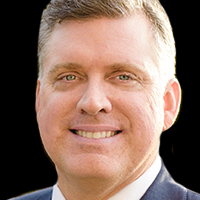 Since 1999 when all its competitors required some sort of an onsite install, under JP's leadership, OpenClose has been way ahead of its time with respect to always being a purely web-based LOS platform that requires zero installs whatsoever. It was essentially SaaS before SaaS ever became a tech term.
In the past year, OpenClose's entire solution set has experienced phenomenal growth. This is in part due to JP's drive to help lenders understand the value in OpenClose's 100 percent browser-based, omni-channel, end-to-end LOS platform and ancillary solutions.
In addition, the pandemic required lenders to adhere to work-from-home (WFH) mandates, which entailed lenders having to turn on a dime and ensure their employees could be up and running in a functional WFH environment virtually overnight, and at a time when rates hit new lows thus triggering a massive re-fi boom.
Mortgage applications were flying in lenders' doors and they had to swiftly and efficiently be taken, underwritten, processed, and funded, which OpenClose's LenderAssist LOS effectively handles. Some lenders that had older LOSs struggled to make this transition to a WFH environment (software is a big part of this transition) and as a result, many employees were challenged in efficiently performing their job functions. JP increased OpenClose's sales and marketing efforts and lenders that felt the pain points of not having a 100% browser-based and omni-channel LOS ended up searching for an LOS platform and supporting ancillary technologies that could be accessed from anywhere, anytime, from any computer or mobile device.
This further contributed to OpenClose having its best revenue year ever, and we haven't' even completed Q4 yet.
We're now also hearing of more LOS vendors trying to get to a through-and-through browsed-based LOS model.
JP plans to continue growing OpenClose's single-source solution that uniquely consolidates its front-end borrower and loan officer -facing digital mortgage POS with its omni-channel, end-to-end browser-based LOS along with an embedded PPE and BI/analytics capability. The platform slashes the cost to manufacturer loans by up to 40%, eliminates multiple systems, delivers newfound efficiencies, optimizes origination and operations, streamlines workflows, and dramatically enhances the consumer experience.
Making strategic moves to support lenders in the most efficient manner is JP's focus coupled with very hands-on, responsive customer support and speedy implementations.
---
JOE LUDLOW
Vice President
Advantage Systems, Inc.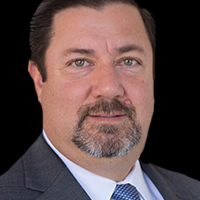 In 2019, Advantage Systems released an update to the next generation of its AMB software, version 7, which provided the same level of in-depth reporting that AMB is already known for, in a completely browser-based environment. This phase offered mortgage accountants an extensive capability to drill down, up and through the data. Not to mention, being browser-based means that reports are more accessible, which made AMB ideal for branch managers and 'C' level executives.
This year, as COVID started to spread across the country, the Fed quickly reacted and made decisions to cut rates due to the potential economic effects on the country. "From the first crisis-fighting interest rate cut to zero rates, the Fed took 15 months in the last crisis; this time it took two weeks," according to Reuters. As rates lowered, borrowers and mortgage companies started to leverage refinancing opportunities.
Joe Ludlow and Advantage Systems quickly pivoted their marketing strategy to highlight two of their products that directly speak to the needs of clients working from home, who are also managing a refinance boom at the same time. Approvalsoft is a workflow tool designed to help accounting departments enter and get approvals for expenses, journal entries, and other accounting transactions, using imaging and an online portal. Approvalsoft "reads" email from vendors to launch new payables. Accounting staffers add any necessary data and then the Approvalsoft system automatically seeks approval from relevant managers. Fully approved items flow directly to Advantage Systems' flagship product, AMB.
Another group of features that Advantage Systems highlighted were several bill paying options that could be used from remote locations. AMB's ACH capability and other electronic disbursement capabilities with AMEX, Wells Fargo Payment Manager, Chase, and others, allows AMB users to process electronic payments within the system, maintaining the bank reconciliation and cash reconciliation within a single system. AMB's ability to print checks with a signature (up to a specified dollar amount) allows accounting departments to gain operational efficiencies by processing "low dollar" items without needing a senior manager signature. The Laser MICR check printing capability uses blank paper instead of pre-numbered checks, allowing networked printers to print checks while maintaining the numbering sequence within the database. All of these AP features allow AMB users to work much more effectively from home – or, from anywhere. By pivoting the marketing strategy to highlight the Advantage Systems products that make remote working possible, Ludlow was able to help the company's clients better navigate these challenging times.
Accounting departments using AMB can create multiple budget scenarios for varying market conditions, with budgets for both high and low refi volumes. While no one could have anticipated the onset of the pandemic, the resulting low interest rates brought in a major rise in loan volumes. In fact, Advantage Systems' clients reported that they were up almost 150 percent, which led to a greater need for in-depth reporting and financial management tools to help mortgage companies track and manage monthly changes.
Additionally, with the extra reporting capabilities that Advantage Systems provided in their 2019 update to AMB7 Sierra, mortgage companies and their accounting departments were set up for success as states moved into "shelter in place" mode – having an already reliable and regularly enhanced system in place that can be accessed from anywhere with an internet connection at any time, with AMB7 Sierra.
This year emphasized the need for consistent, reliable and industry-specific tools, which have become key to a company's success. And, Advantage Systems designed their technology to do just that, helping accounting departments at mortgage companies across the nation more effectively execute their daily responsibilities. With a shift in employees working remotely, the design of AMB7 Sierra continued to prove essential in helping employees continue as normal as possible.
The idea that an improved economy will benefit all participants isn't a new one, and it undoubtedly relates to the current market. However, in today's environment, a smart manager at a mortgage company will leverage easy-to-use technology that allows them to monitor and manage data through engaging dashboards and drills downs, which help them make better decisions.
This technology should help you answer key questions related to the success of your branch. For example, did your loan officers make a profit this month or were they just swamped with activity and busy this month? Having the ability to drill down to BPS per loan calculations, including the loan level expense data from accounting, shouldn't be limited to the accounting department. This is especially important when you consider that mortgage managers need access to this information in order to grow and develop their loan officers.
The team at Advantage Systems is concentrated on providing real-time, accurate reporting to not only the accounting department, but also branch managers, loan officers and C-level executives. The software also allows management to easily control who has access to what information – from dashboards key performance indicators (KPIs) to reports to the most detailed information, the same controls apply – which means users only have access to the data they are supposed to see.
And, that's not all, the Advantage Systems team is dedicated to ensuring the future success of their customers and the industry as a whole – regularly updating their software to reflect changes in the industry and the needs of their clients. In fact, they have an annual conference where they provide networking opportunities, education and listen to the "wish list" of their customers in order to develop the most relevant and industry-specific updates as possible.
---
CAMILLO MELCHIORRE
President and Director of Regulatory Compliance
IndiSoft, LLC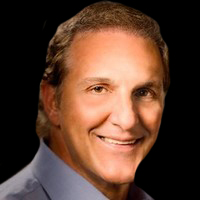 During the past year, Camillo Melchiorre has been instrumental in helping IndiSoft pick up where HopeLoanPort left off in its efforts to recreate and modernize the industry's only collaborative, neutral platform among servicers, borrower, consumers and counselors. As president of IndiSoft, Melchiorre helped the company upgrade the platform previously branded as Hope LoanPort (HLP), which terminated operations this past January. IndiSoft's technology supported HLP's business as it was essentially a reseller of IndiSoft technology. Melchiorre was one of the founders helping create HLP initially.
The platform was rebranded and enhanced by IndiSoft as the National Housing Advocacy Platform (NHAP). It now features the integration of IndiSoft's HUD-certified case management system (CMS), including a consumer-direct portal The Homeowner Connect (THOC), making it easy for multiple parties to work together in a unified platform to produce positive outcomes for consumers in loss mitigation and affordable lending.
Melchiorre has been one of voices that has urged the industry to adopt NHAP as it has been a timely resurrection of the platform given the impending mortgage payment problem on the horizon. One of the platform's new features is a live chat feature to assist consumers which is supported by the nation's largest Latin-based advocacy group UnidosUS.
States are expecting an increase in the volume of homeowners who are looking for assistance in navigating their mortgage payments when they are faced with a loss of a job or significant decrease in income, according to Melchiorre. Therefore, he has helped IndiSoft catch the attention of Pennsylvania and Nevada. The Pennsylvania Housing Financial Agency (PHFA) Counseling Division has expanded the use of IndiSoft's National Housing Advocacy Platform. The expansion is to meet the anticipated increase in demand for mortgage counseling related to the sharp increase in residential mortgage delinquencies driven by the COVID-19 pandemic.
In addition, Home Means Nevada, Inc. (HMN), a state-affiliated nonprofit organization that administers certain functions of the Foreclosure Mediation Program, formally launched its COVID-19 response initiative, a multi-agency effort to promote home retention for Nevadans. The Initiative will build on HMN's work over the past several years in promoting home retention through its Foreclosure Mediation Portal by adding the functionality of THOC to the portal.
The portal is also being leveraged as a mechanism to facilitate the processing and distribution of subsidies to homeowners as well as facilitate mediation and aid to tenants facing eviction because of COVID-19 related rental difficulties.
THOC offers enhanced features for Nevada homeowners on the steps that can occur prior to the Foreclosure Mediation Program, notably the COVID-19 forbearance and other federal relief programs. It provides information to homeowners from experienced staff, such as housing counselors and state agencies that gained experience during the last mortgage crisis. Nevada consumers will be able to upload required data and documents in pursuit of appropriate foreclosure alternatives, and mortgage servicers will have bi-directional communication and document exchange capabilities with them.
Melchiorre believes there has never been a better time to resurrect proven technology platforms and improve them with collaborative technology that allows the advocacy sector to play its role seamlessly within the loss mitigation process.
As the industry heads toward an undeniable uptick in foreclosures, Melchiorre plans to continue to champion IndiSoft's technology and consulting services. He understands that there is seasoned, knowledgeable and effective stable of resources available for mortgage servicers to leverage who are especially suited for this crisis – with its severe and unmatched stress on homeowners. The thousands of HUD-certified, nonprofit housing counselors who contributed mightily to servicers' loss mitigation efforts during the Great Recession should be re-engaged by our industry as their skills are needed now more than ever.
Melchiorre believes that well-conceived integration of counselor services into the borrower outreach and engagement component of loss mitigation will not only relieve call-center logjams but provide trusted-advisor services homeowners desperately need during this dilemma.
He also sees a growth in the number of states implementing NHAP as it provides a unique method of providing resources and assistance to their citizens accessible in one safe, efficient interface. mandatory requirements for homeowners and the growth of the National Housing Advocacy Platform.
As IndiSoft's director of regulatory compliance, Melchiorre will continue to oversee IndiSoft's efforts to launch technology like the cutting-edge mortgage servicing and origination QC platform. These systems leverage AI technology to create efficiency in one of the most challenging aspects of QC compliance, chasing regulations or regulatory change management.
---
STEVE OZONIAN
CEO
Williston Financial Group (WFG) Family of Companies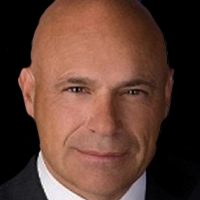 As President and CEO of Williston Financial Group, Steve Ozonian influences the development of lender services and digital solutions that support and advance the entire mortgage process. His responsibilities include overseeing operations at WEST, the subsidiary responsible for developing digital and fintech solutions.
In the past 12 months, Steve led the WEST team in launching, enhancing or expanding several important products. In each case, his years in leadership positions across the breadth of mortgage and real estate – from Prudential Real Estate and realtor.com, to Chicago Title & Trust, LendingTree and Bank of America – have proven invaluable in designing or refining these products for maximum value to the industry.
One potential game-changer is the continuing development of DecisionPointSM. After limited availability last year, the roll-out continued in 2020 under Steve's watch. The result was broader integration of a product that speeds up the mortgage process by providing lenders with an immediate title clearance decision and a reliable loan application-to-close projection. Steve understands that the DecisionPoint platform, with its proprietary algorithm now able to deliver a full and detailed pre-title report nearly instantly, can have a tremendous impact on the component steps within mortgage operations. Not only does DecisionPoint alert lenders when a loan is "clean" and able to close within a matter of days, it informs them of any curative measures that will require additional time to rectify before the title insurance policy can be issued. As a result, lenders using DecisionPoint will better manage their loan pipelines by shifting more personnel and resources to problem loans, accelerating the title process and improving efficiency.
Also under his leadership, WEST successfully deployed MyHome, a series of online transactional dashboards to keep consumers, REALTORS and mortgage lenders updated in real-time as to the status of the real estate transaction during the settlement process.
These mobile-friendly dashboards are customizable to each user's preferences, with the ability to generate notifications according to the consumer's or REALTOR's preferences (SMS text; e-mail etc.). The User Interface is "gamified," in that it is dominated by images rather than text (e.g. timeline and completion percentage charts/icons). MyHome is also integrated with multiple programs designed to assist the borrower in the moving and homeownership process, including a home value tracking program (Keep) and a portal for numerous ancillary home/moving services (Updater). MyHome also includes resources designed to explain and clarify the settlement process itself.
WFG's Steve Ozonian is convinced that despite the unprecedented upheaval caused by the pandemic of 2020, the mortgage industry has a great opportunity to come out of this experience with newfound transparency and cohesiveness that can propel it into a new way of doing business. To accomplish this, he is using his position as an industry leader to promote a general willingness for the lending community, title community and brokerage community to work together as a unified real estate ecosystem.
He has been outspoken, for example, in his advocacy of a national policy regarding remote notarization. The market now has Remote Ink Notarization (RIN), which eliminates the need for in-person signings and allows the notary and signer to be in different locations, and Remote Online Notarization (RON), allowing documents to be notarized in an electronic form. In an open letter to the industry this year, he noted that 23 states have authorized RON technology use. However, he added, even if Federal legislation allowed all 50 states to authorize these processes, the public is not prepared for it.
Therefore, Steve points out, technological and legislative advances alone aren't always enough, but depend on a public education component to be fully realized.
In addition to this effort to shape the broader conversation as an industry leader, his impact is being felt in his role as a WFG executive, where he helps shape the direction of WFG's new technology development. The team he has assembled is consistently on the cutting edge of technology, using its position in the housing industry to revolutionize mortgage lending. For example, with the development and recent release of MyHome, WFG now provides a window into the residential real estate transaction through which all stakeholders, including borrowers, REALTORS, brokers and lenders, can view on demand their transaction status, and receive push notifications as it progresses.
He has also recognized that the – hopefully temporary – exodus from offices to remote in-home work stations during the pandemic has fueled a tsunami of global cybercrime focused on the lending industry and other financial services. In his role overseeing WEST, the technology development division within WFG, he has helped guide the evolution of WESTprotect, the only 24-hour call center to report potential cybercrime against clients. WESTprotect is staffed by industry and cybersecurity experts, who employ a full suite of digital security tools and services to track and intercept malicious software designed to take control of phones and computers, ransomware designed to lock-up data until a ransom fee is paid, and social engineering and phishing emails designed to redirect funds from agents, lenders, escrow officers and their borrowers.
---
MICHAEL RAPPAPORT
President
Homespire Mortgage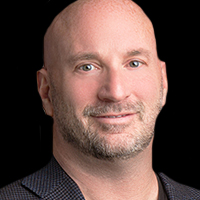 Michael Rappaport has built Homespire Mortgage as a company that not only reflects his mission of helping all homebuyers responsibly and affordably finance their dreams of homeownership with an exceptional mortgage experience, but also one that always puts people first, whether customer or employee. For many that may be lip service, but for Michael it's one of the cornerstones of Homespire's success. As the company's founder, Michael has helped guide the company to the nationally recognized lender it is today, trusted by both borrowers and partners across the country.
Over the past 12 months, Michael has helped lead Homespire to an unprecedented growth of close to $2 billion, doubling the company's overall sales volume, with almost 70% of this originating from new purchase business alone. Michael's continuous focus on honing innovative underwriting processes and investing in technology and marketing innovation and strategic expansion efforts has driven this success, including the launch of the company's new mobile mortgage platform, HomespireGO.
As 35-year industry veteran, Michael understands the need to strong, skilled talent and has continued to build a phenomenal management team as well as a topnotch technology group over the last year. These decisions have propelled Homespire to where it is are today. As a hands-on leader, Michael has had a hand in helping to continuously improve, tweak and modify everything from the company's operations, to its technology platforms and sales funnels and training programs. This has included recently expanding the company's loan servicing division in 2020.
As we move into the coming months, Michael will continue to focus on adapting to the changing industry. Whether that's developing new technologies, expanding operations, or exploring new revenue streams, Michael and his team will be ready to meet these challenges and the needs of their borrowers and employees, while staying ahead of competitors.
Internally, Michael plans to continue with the company's invests in phenomenal talent and cutting-edge technologies. This includes further focus on automation, streamlining processes on everything from accounting to reporting. Michael will also continue investing to expand the company's talent and geographic footprint, including plans for a new call center.
With the company experiencing an impressive five times growth over just the last three years, Homespire is on-pace to do it again in 2021. Through careful, thoughtful guidance, Michael will help ensure the company achieves a controlled growth mode, ensuring strong sustainability for the long-term and avoiding downsizing.
---
STEPHEN RYCZEK
President & General Manager
Mortgage Builder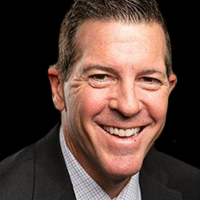 Stephen joined Mortgage Builder in 2017 with strong management and technical expertise in the mortgage technology space. When Constellation Software acquired Mortgage Builder in 2019, Stephen was named President and General Manager. Stephen's primary initiative focused on creating positive customer experiences thereto retaining Mortgage Builder's customer base. It is with his vision that he has set a trajectory for sustained success and growth. His involvement in expediting product innovations and developing new integral partnerships has helped create confidence, grow the product, and re-establish the Mortgage Builder brand.
Personally traveling endless miles with the Account Management team to meet face to face with the Mortgage Builder client base, Stephen listened to their needs and concerns and created a plan to remedy issues and integrate feedback into the product roadmap. He mapped a course for product updates that would evolve Mortgage Builder's offerings and move into a competitive position. He brought the same energy to the Mortgage Builder staff in that he helped transform corporate culture by placing value on teamwork, individual efforts, and by nurturing a positive workplace – regardless of the challenges imposed by remote work.
Through strong and decisive leadership and driving technology initiatives, Stephen has led Mortgage Builder to success over the last 12 months as a premier Loan Origination and Servicing technology solution.
Stephen is navigating the current changes in the mortgage industry with the same ferocity with which he has led the evolution of Mortgage Builder. He engages Mortgage Builder customers at the executive level to address their needs and garner ideas to maintain a competitive edge against very large banks and lenders.
With a strong belief that automated services improve lender operations, Stephen empowers relationships with vendor partners to ensure integrations perform at the highest levels. Driving innovation and automated workflows through key partnerships to ease the burden on lenders will continue to keep Mortgage Builder on course to navigate current mortgage industry changes.
In addition to pursuing the industry's best talent, Stephen has adapted to leading in a virtual world. He fosters a sense of community within the Mortgage Builder team and inspires excellence.
---
TODD SHEININ
Chief Operating Officer
Homespire Mortgage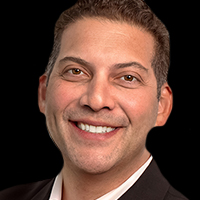 With more than 20 years in the mortgage industry, Todd Sheinin has been with Homespire Mortgage since its inception. As COO, Todd has helped shape and guide the company's growth and has been instrumental in directing several of its key initiatives. Over the last 12 months, Todd has been a driving force for the company's impressive growth in territory and talent, leading efforts to recruit top-producing executives, branch managers and loan originators from all over the country, including new branches in Colorado, Massachusetts, Florida, Louisiana and Georgia.
In addition to investing in talent, Todd has helped guide the company's technology and marketing innovation over the last year, including efforts to move the company in a direction of being cloud-based as well as its new, upcoming digital mortgage platform HomespireGO. Having the foresight to begin these transitions a few years back made dealing with the pandemic adjustments a much easier process for the lender, ensuring Homespire's employees had the best tools and resources available to still deliver a terrific mortgage experience remotely.
As the industry continues to evolve, Todd is ready to meet the challenges by keeping a 360-degree view of Homespire – focusing on its markets and the needs of its borrowers. With the company experiencing a remarkable five times growth in just three years, it is on-pace for another record-setting year in 2021 and Todd will continue to invest in both the right people and technologies to help ensure it.
Finding additional ways to automate processes is a key focus for upcoming year. Creating better efficiencies will allow Homespire to invest more time and resources into other areas of the company, like additional recruiting efforts and growth opportunities, further enhancing its overall capabilities and success.
Continuing to grow and support its recently expanded loan servicing division, Homespire will also be exploring additional channels and revenue streams in coming months. This will include plans to open a new call center for its consumer-direct side, and Todd will be helping to lead efforts for finding the perfect team to run it. These additional revenue streams will allow Homespire to continue to grow its overall annual volume even further, meeting – and beating – its projections for the next year.
---
TIM SMITH
Co-Founder and Chief Revenue Officer
FirstClose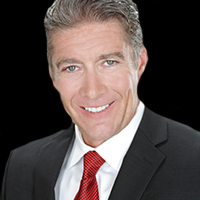 Tim Smith has more than 25 years of experience in FinTech within the financial services sector, and extensive experience in the mortgage industry. He has helped deliver award-winning technology and services to banks, credit unions and mortgage companies. He has helped bring to market numerous solutions to improve and enhance settlement services such as FirstClose ONE, SMART Select, and EquityIQ.
Recently, Smith launched and brought to market the FirstClose Digital Lending Platform. From Hello to Here's Your Money. The DLP drives consumer engagement and conversions from anywhere, anytime.
Loan approval has never been easier than with the FirstClose Digital Lending Platform.
The FirstClose Digital Lending Platform is the first and only home equity calculator and application management system fully integrated with LoansPQ LOS.
DLP provides a world-class borrower experience utilizing customized application pages with instant loan approvals. The system automatically identifies borrowers available home equity and estimated monthly payments. It also reduces internal resources by decreasing the time to review and filter qualified applicants. As a borrower onboarding tool, the FirstClose Digital Lending Platform will instantly submit all borrower information directly into LoansPQ.
In today's COVID lending environment, with low interest rates, and exploding pipelines, remote workforces, and rising consumer expectations, lenders are looking for solutions that directly impact their business. We know that the future of successful lending involves leveraging property and borrower data intelligence instantly, applying technology in innovative ways to create solutions that bring together data, best practices, and vendor management processes to meet these unique market conditions.
FirstClose is committed to working with our customers and partners to consistently innovate while delivering world-class support and service as we work together to move the industry forward.
---
PATRICK F. STONE
Founder and Executive Chairman
Williston Financial Group (WFG) Family of Companies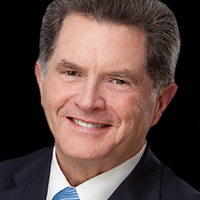 Patrick F. Stone is Executive Chairman of Williston Financial Group (WFG), which he founded in January 2010. Under his guidance it has grown into a family of companies that includes the flagship WFG National Title Insurance Company (which rose to sixth largest national title insurance company with historic speed), WFG Lender Services, Valutrust Solutions, and WEST, the company's technology subsidiary. He has served WFG in a variety of executive leadership roles, including chairman, president and CEO.
Having founded Williston Financial Group on the operating principle of bringing real estate transaction participants together on a single technology platform, Pat Stone built collaboration and efficiency into his company's DNA. The emphasis on working together through technology has quickly made WFG a nationally recognized provider and industry innovator. It also laid the foundation upon which WFG not only weathered the coronavirus pandemic, but met the ballooning refinance demands that have resulted in record volume, both in orders and revenue, during summer 2020.
With COVID spreading uncertainty and caution throughout the economy, Pat has used his role as an industry leader to communicate a positive-yet-reliable assessment of the mortgage and real estate landscape with numerous bylined articles, podcast guest appearances and video interviews. He has also been visible in print and online industry roundtables as a Featured Speaker, such as the October Research 2020 National Settlement Services Summit.
At the helm of WFG, his hand on the company tiller has been firm. It continues to steer the company's various divisions in the overarching goal of bringing the isolated elements of the real estate industry together to improve the mortgage experience for homebuyers. The value of Stone's vision of a client-first culture, bound by collaborative efficiencies, was validated again within the past 12 months. The company's Net Promoter Score (NPS) hit 80 in January and 81 in August, a significant rise from an average 2019 score of 77, which itself is on par with the top-scoring Starbucks and higher than either Amazon or Netflix. WFG is the only title company that tracks and publishes this data publicly. An insistence on transparency has become another Stone trademark.
The key to successfully navigating changes in an evolving industry like mortgage or real estate is having the most human and automated sources of performance analysis, and then being able to interpret it based on one's own depth and breadth of experience.
Over nearly a half-century working in financial services, including C-level positions with three public companies, directorships on two Fortune 500 boards, president and COO of the nation's largest title insurance company, and leading a software company and real estate data and information company, Pat has been, as Inman News declared him, among the "100 Most Influential People in Real Estate." He has also been involved in the purchase of more than 100 companies, experience that has added to a keen eye and ear for divining where WFG and the broader industry should be headed.
He has shared, in recent online conversations, his sense that, while the industry is benefiting from the refinance boom and low interest rates, the fact that the resale market came back so strong may reflect a cultural change in response to stay-at-home directives for people to own a home. This may be a lingering result of the pandemic, in which Americans who can afford to own their own place – with a home office and greater distance from neighbors – will make it a priority.
This informed insight has only redoubled Stone's commitment to move his company and industry in the direction of greater collaboration. As a result, WFG can take a leading role in making that happen by becoming more of a technology company that performs title services.
---
BRIAN VIEAUX
President
FinLocker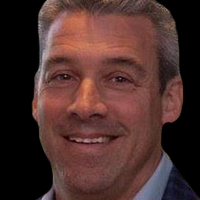 Brian joined FinLocker as President in July 2019 following a 27-year career in executive leadership in mortgage banking (origination/production)
He has led FinLocker business development efforts and market awareness, which has contributed to significant growth in new clients. Brian is an active member of MBA including sponsoring several CMB candidates over the last year.
Regularly participates in industry groups as subject matter expert, speaker, and contributor to add value to the mortgage industry.
Brian & FinLocker enable originators to empower consumers, especially underserved first time home buyers to successfully navigate the journey of homeownership. He is committed to pushing for the advance of consumer permissioned data to streamline and improve the mortgage application process.
He will continue to provide consumer-facing technology to support financial literacy, health, and wellness. In addition, he is committed to supporting NAMMBA on their initiative to bring new talent into the mortgage industry.
---
REBECCA B. WALZAK
President
rjbWalzak Consulting, Inc.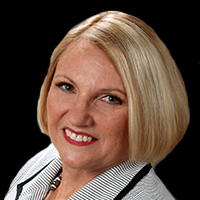 Rebecca has been involved with technology since the 1980s. First as a user. Then in the 1980s, she served as a User Business Analyst for Prudential Home Mortgage in the development of leading-edge technology in the residential loan application process. Beginning in the 1990s Rebecca worked for EBS/ARMCO, a Fintech company and helped develop new programs using Business Intelligence technology. During these periods she focused heavily on how technology would/could reshape the processes that used the available technology. Since founding her own company she has been involved with assisting companies in redesigning specific issues related to Operational Risk Management. She also developed a risk model that correlates the defects found in loan file reviews with the probability of performance. In addition, Rebecca has taught Quality Control staff on the use of QC technology and helped them develop an understanding of statistical analysis to achieve more useful results from sampling programs. She has written numerous articles and given speeches and presentation on the need for lenders to align their operational processes with their technology.
She believes that with the current advancement of artificial intelligence, it is apparent that this powerful tool can be utilized to redesign the way business is done today. These programs, she says, will have a profound impact on all facets of loan production and servicing. All operational processes will change to become more focused on the technology aspect of the process. Job functions will change. The development of credit parameters will move from a back-end function to a servicing operation. She believes secondary marketing will have the ability to customize pricing for all risks in the loan, which will have an impact on government agencies that serve this function today. Customer service for both production and servicing will become dependent on "bots" thereby relieving personnel to focus on critical operational issues.
---
BRIAN ZITIN
Co-Founder and CEO
Reggora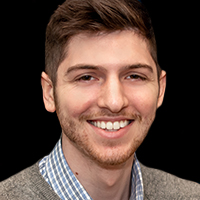 Brian Zitin is leading the industry with three core focuses: shortening appraisal turn times; improving lenders' operational efficiency; and creating a more transparent appraisal experience for banks and home buyers.
Reggora's platform now automates the majority of the appraisal workflow for mortgage lenders. This includes instant order allocation for new appraisals, facilitating borrower payment, appraisal scheduling, automated notifications and transparency for everyone involved, automated appraisal review and underwriting, electronic appraisal delivery to the borrower, vendor payments, and more.
When the Covid-19 pandemic struck this year, Zitin wasted no time to evaluate market needs and bring solutions to the market. By April, the Reggora team had released Virtual Inspection, a browser-based, mobile-optimized tool that lenders can trigger from their Reggora platform. It allows homeowners to easily answer questions and provide photos to supplement a desktop or drive-by appraisal.
Recently, Reggora released a new Pipeline Views functionality within the platform as well as an integration with GoodData, a leader in embedded analytics. With these two enhancements, lenders gain even more visibility into their appraisal pipelines and performance. Pipeline Views allow users to create and leverage custom filters to quickly see all appraisal orders in their pipeline that match specific criteria, such as orders from a specific branch or at a specific stage of your workflow. While the GoodData integration allows users to easily identify bottlenecks or inefficiencies across their appraisal workflows and vendors.
Reggora customers have reported that our platform and workflow automations have allowed them to increase appraisal capacity (i.e. their efficiency in processing more loans while maintaining satisfactory turn times) over 200%, as well as creating time savings of up to 20 minutes per loan file. One customer said "We could not have added Reggora at a better time with the refi boom. It was amazing. I don't know if we could have gotten all of the orders in and accepted without it."
Reggora's innovation is having a positive impact on appraisers as well. Appraiser Mike Gringas comments: "After being an appraiser for 43 years, I am typically suspicious of companies who claim to make my job easier. But after being on the Reggora platform for over 18 months, I can confidently say that no company has done for appraisers what Reggora is doing now. Orders coming through Reggora net me measurably more money, and I've been able to reduce my customer base as a result. The platform is easy to use, highly reliable, and I'm seeing the quickest payout times I've had in my career as an appraiser."

The Place for Lending Visionaries and Thought Leaders. We take you beyond the latest news and trends to help you grow your lending business.