The 2020 Trailblazers Award Winners Are …
Sales, marketing and public relations executives are blazing a trail that is determining the biggest winners in financial services. On the sales side, research from the University of Pennsylvania shows that more than 50% of buyers still seek advice when making a purchase. As a result, educated and engaged sales associates who can meet buyers' needs—especially who have knowledge about a specific product—ring up sales that on average bring in 69% more money. Similarly on the marketing side, a savvy business owner realizes that in order to grow, they need to make more people aware of their product or service. This means engaging with a marketing professional to help promote the business, bring in new clientele, and ensure that current customers are aware of all the products and services. Lastly, everyone wants to become the go-to organization in your field, right? For that to happen, you need to build your credibility and bring your expertise and knowledge into the limelight. That's exactly what public relations executives bring to the table.
These executives work tirelessly to ensure their company/client is a true leader, but they themselves don't always get recognized. That ends today. For the second year in a row, PROGRESS in Lending is recognizing the Top 20 Sales, Marketing and Public Relations Executives that are making the biggest impact. Our winners in alphabetical order are:
ALYSON AUSTIN
Co-Founder
Gaffney Austin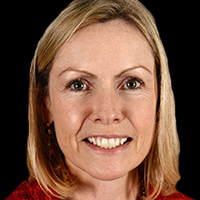 After nine years at CoreLogic, Alyson Austin reinvented herself as a PR entrepreneur and started her own firm, along with co-founder Jacob Gaffney, the former Editor-in-Chief of HousingWire.
Alyson has served as a strategic communications professional and chief spokesperson for nearly three decades. Most recently with CoreLogic, where she was part of the launch team to take the company public in 2010. Her role included spearheading economic and financial communications initiatives to elevate the company in the industry. Alyson leverages her extensive experience with public companies and leading trade associations to offer comprehensive communications, public relations, strategy and marketing initiatives to further the goals of her clients.
From the time that the principals of Gaffney Austin launch their public relations firm, they had a desire to impact the non-profit community as well as the industries that they were committed to serving (real estate, construction, mortgage, fintech, proptech and insurtech).
Very intentionally, Gaffney and Austin selected a few organizations that could impact one or more of those industries. One such organization they selected was Arouet. Based in Phoenix, Arizona, Arouet is a modern, innovative, second-chance movement for women transitioning out of the correctional system. The mission of Arouet is to restore individual dignity, rebuild families, and positively impact their communities. This organization is focused on transitioning women from incarceration back to their families to lead the household, secure meaningful work and find decent, affordable housing.
Because the construction industry traditionally struggles to find and keep skilled workers, Gaffney Austin saw great potential to connect these women with the construction workforce in Arizona. Alyson has spent the last 18 months assisting Arouet in a volunteer capacity. Arouet provides funding to women who are recently released from prison. She has spent time on a major rewrite of their website, built their mentoring program and trained many of their storytellers. Each woman who is benefitting from services offered by Arouet has a unique story. Alyson has been working with these women to articulate their journey from incarceration to meaningful employment. Women from the Arouet program are seeking employment in construction trades where they can contribute to building the communities in which they live. The hours Alyson dedicates to improve the opportunities for these women has enriched her immensely.
---
ROSALIE BERG
President
Strategic Vantage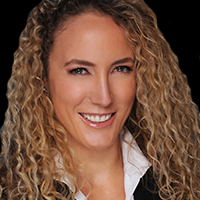 A nationally recognized marketing and public relations strategist with over 20 years of specialization in the mortgage industry, Rosalie Berg has created and executed countless marketing, public relations and social media campaigns for lenders, service providers, technology companies and start-ups. Since 2002, when she founded her company, Strategic Vantage, she's helped more than 100 companies of all types and sizes gain wide industry recognition and generate double-digit revenue growth and lucrative company sales—winning numerous industry awards in the process.
And yet, it's Rosalie's work over the past year that has given new meaning to the term "trailblazer."
There is no doubt the COVID-19 pandemic has impacted every company in the mortgage industry in many ways. But the crisis has created very unique challenges for sales and marketing campaigns by virtually eliminating all in-person contact between companies and prospects, including sales meetings and recruiting efforts. Even more significantly, all the major industry trade shows – including MBA's technology, secondary, and annual conferences – were canceled, forcing companies to find other ways to generate leads and grow business.
Fortunately, Rosalie has long been a champion of leveraging digital media as a way for businesses to reach prospects. Since the beginning of the pandemic, she and her firm have doubled down on efforts to educate the industry on the value of videos, email marketing, newsletters, PR and social media—tools that enable companies to stay in front of their target audiences when they could no longer do so in person.
Rosalie has helped many clients better market themselves during the pandemic and achieve amazing results. And this past year alone, Rosalie's firm has secured more than 15 industry awards for her clients, 10 speaking engagements and webinar presentations, and more than 1,000 articles in the news media featuring or mentioning agency clients.
On the marketing side, Rosalie and her team helped Inlanta Mortgage, a Midwest lender that has been in business for more than 30 years, significantly improve its recruiting of loan officers and branch managers, as this task became extremely difficult starting in March, when social distancing guidelines went into effect. After coming to Strategic Vantage for help, Rosalie recommended a brand-new careers website for Inlanta—one with a modern and intuitive design and messaging that boiled down the company's values and differentiators to their most succinct and salient points. The result, www.TeamInlanta.com, took the company's messaging, look and branding to an entirely new level. Plus, with photography of its own staff and employee testimonials, the website told the Inlanta story in a richly compelling way, even when in-person meetings were impossible.
During this pandemic, companies like Evolve Mortgage Services saw a strong demand for their business outsourcing services. The challenge became recruiting underwriters. Rosalie and her team developed and have been implementing a well-rounded marketing, social media and PR plan that includes publicity, email newsletters, social media and a new, soon-to-be-launched website to recruit remote underwriters to keep up with business growth and be prepared when the mortgage market shifts gears. That work included surveying the company's underwriters to discover why they loved working at Evolve, which has created messaging aimed at attracting talented underwriters from all over the country. It also included researching and integrating popular search terms to use as keywords on all the company's online messaging, so that they rank high on Google's search results.
Through Rosalie's leadership, her firm continues to outperform expectations when it comes to generating publicity for companies during the pandemic, enabling them to build a strong, positive presence in major newspapers and industry publications through interviews, press releases, article contributions and awards. For NewDay USA, one of the country's leading VA mortgage lenders, Rosalie led a publicity campaign for NewDay that resulted in coverage in the Wall Street Journal, national TV and countless national, business, local and trade publications. NewDay has also won several industry awards this year, contributed multiple articles to industry publications, and released a steady stream of press releases. NewDay USA CEO Rob Posner says this work has made a huge difference for the company.
"It can be very hard to find a communications agency that helps fuel a company's growth, and with Strategic Vantage, we struck gold," Posner said. "It's been years since we've been counting on them to spread the word about our mission of serving veteran families. They have a very deep understanding of the mortgage market, very talented industry writers and a phenomenal team that is executing an outstanding communications strategy. We are incredibly pleased."
---
KOURTNEY BEVERS
Marketing Director
Cooksey Division: Mid America Mortgage, Inc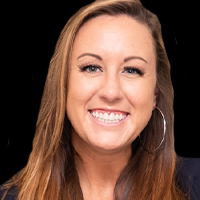 Kourtney Bevers was both the brainpower and the muscle behind Mid America's 2020 recruitment efforts, resulting in the addition of numerous top-tier sales and loan production support professionals to Mid America's ranks. As it was originally conceived by Kourtney, the recruitment effort involved a 12-week drip email campaign through Mid America's CRM platform and leveraged testimonial videos from Mid America's top producers, educational content and a gifting program. The goal of the email component was to warm prospects up for a phone call/pre-interview with Mid America's Executive Managing Director of Production and head of recruitment Michael Cooksey. While the campaign's original targets were production staff and loan officers, Kourtney was able to neatly pivot the campaign to focus on support staff after loan volumes skyrocketed due to the historically-low interest rate environment driven by the COVID-19 pandemic. Thanks to Kortney's aggressive prospecting plan, which also included chasing underwriting and closing candidates through LinkedIn, Mid America was able to add 13 underwriters to its staff mid-pandemic, and Kortney's efforts also resulted in 19 hires for one of Mid America's branches alone.
For Kourtney, being process-driven has been the key to her success. In addition to her marketing efforts, she is also responsible for onboarding the new LOs and support staff she has recruited, which includes providing training on Mid America's marketing and CRM platforms, helping sales staff develop marketing proposals to help grow their business, generating business cards for all new hires, instructing them on how to access other internal systems and creating home pages for all new LOs. Kourtney also provides an orientation for all new hires regarding the internal marketing support available to them as a member of the Mid America team, and as part of Mid America's 90-Day Retention Plan, Kourtney proactively reaches out to all new hires after three months to ensure they are utilizing this support and, therefore, cement their long-term success with Mid America.
With the robust onboarding process she has established and her flexibility as a marketer, Kourtney's efforts have enabled Mid America to lead the industry in turn times amidst near-unprecedented volumes and fueled the company's reputation as one of the industry's top workplaces. With the necessary additions to Mid America's loan production support team, Kourtney's efforts will shift once again to adding sales staff to capitalize on current market opportunities and drive Mid America's continued success.
---
VIRGINIA S. CASE
CEO, Chief Marketing Fixer and Strategist
STRATAC Marketing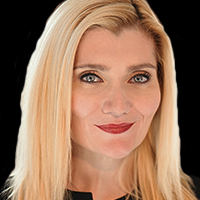 Virginia Case is the CEO of STRATAC Marketing, an award-winning marketing and UXD firm. STRATAC is proud to be the agency of record for Mortgage Builder, a lending industry-specific software as a service that guides and supports borrowers and lenders from initial loan application through to servicing.
This year, Virginia was challenged to formulate a new brand and strategy to reintroduce the 20-year LOS technology provider to the mortgage industry after the 2019 acquisition by Constellation Software. In addition, Mortgage Builder engaged Virginia and her team to drive reputation management resulting from a short-term engagement with a former parent company.
Virginia and her team rebranded Mortgage Builder as "MB" and created a brand ambassador, "Emby," to help drive awareness, create new customer engagement and experience opportunities, and introduce the new parent company to the lending industry. She and her team designed multiple touchpoints with the brand ambassador to create a cohesive campaign – from social media to website redesign, to internal documentation, to webinars and presentations – Emby has become "a Lender's Best Friend." She also redesigned their logo and established new brand guidelines to fit their new user interface. This led to the launch of a new dynamic website featuring the new MB brand, solutions, partners, and news.
Virginia opted for an animal ambassador to reduce friction, drive adoption, and increase memorability in a crowded market. Her research yielded that a German Shepherd would be: highly recognizable for many of the brand attributes MB wanted to draw on, such as compliance, security, support, and training.
Emby had an intended impact on the internal morale of the company as well. Many of the Mortgage Builder employees had been with the company through the tumultuous acquisitions and were cautiously optimistic about their new parent company. Emby is now the internal mascot – creating multiple opportunities for the team to rally behind a mission and message that is positive and in line with their new management's vision. Meet Emby at https://www.mortgagebuilder.com/meet-emby/.
Through the new leadership team's support and their trust in Virginia and STRATAC, Mortgage Builder has rallied around the new MB brand. Emby has energized and revitalized the MB team, leading to better customer service and an improved reputation in the industry.
---
DONA DEZUBE
Vice President, Communications
Planet Home Lending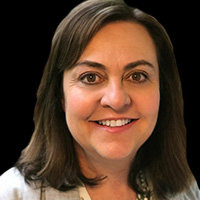 To create and execute a successful media strategy for a multichannel mortgage company, a public relations professional must weave a compelling story blending many voices and share it with distinct audiences.
Planet Home Lending Vice President, Communications Dona DeZube did just that when sharing the story of the company's ability to advance despite the headwinds created by 2020's unprecedented market volatility. DeZube's strategies generated high profile appearances, bylined articles, award nominations, and quotes from Planet leadership in numerous trade and consumer media outlets.
Additionally, her leadership in social media and website strategies drove increased engagement and traffic for Planet's multiple business channels. DeZube addressed the tremendous demand for operations and sales personnel by communicating a unique value proposition at Planet. By positioning the organization's preference for promoting internal candidates based off their individual performance, she helped differentiate the brand as a meritocracy, and increased the organization's recognition as such in the mortgage industry.
During her more than three decades in the industry, DeZube's expertise has been tapped by government agencies, private sector companies, and trade associations in the mortgage industry.
DeZube believes the year ahead will test mortgage industry leaders as the housing market feels the effects of millennials moving into homeownership, millions of homeowners seeking to resolve their forborne payments, and technology developments that improve the consumer experience. By sharing her leadership's responses to those changes, DeZube hopes to assist the industry as it tackles the challenges ahead.
---
VINCE FUREY
CRO
OpenClose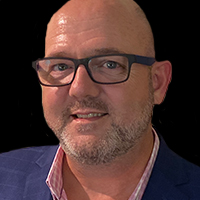 Vince is a company building mortgage executive known for his strategic, solution-oriented approach to addressing complex business challenges. Most recently, Vince has been laser-focused on effectively managing OpenClose's sales team expansion and the phenomenal growth that they have been experiencing. Over the past year and a half, he has been recruiting and adding top-tier sales and business development talent to his team in order to be well-positioned to capitalize on marketplace opportunities, which was served OpenClose very well.
Vince was also partly responsible for overhauling OpenClose's sales presentation, honing the value proposition, and arriving at key messaging for the company's consolidated LOS-POS digital mortgage solution, RESTful API suite, business intelligence & analytics module, additional applications, and how they all work together seamlessly to deliver immense value for customers.
At the conclusion of 2020, Vince's drive and commitment to growing OpenClose will prove to be the best year the company has ever had in its history from a revenue generation, company growth, software innovation, and solution adoption perspective.
With each venture he has been involved with, Vince has delivered above-and-beyond results, namely strategically expanding operations and growing revenues His track record for topline success and constant innovation is recognized and has been well-documented throughout the course of his mortgage career. Vince is an out-of-the-box thinker, smart, strategic, and a highly solution-oriented CRO who is always looking for innovative ways to conduct business more effectively and form partnerships that provide the greatest value to customers.
As 2021 looks to be another high-volume year for lenders where capacity challenges will again be a concern, Vince plans to stay the course and continue moving lenders off of antiquated LOS platforms and onto OpenClose's contemporary, bowser-based, omni-channel, comprehensive LOS. With Covid-19 numbers continuing to climb, the WFH model will remain in place, and OpenClose is ideally positioned to help organizations smoothly make this transition and bring on new employees. He also plans to work closely with lenders to arrive at implementation strategies and unique approaches that achieve efficient implementations done almost all remotely.
Lastly, Vince is also very involved in OpenClose's product roadmap and will be directly involved in rolling out several new solutions and enhancements in Q1 and Q2 of 2021.
---
RICK GRANT
President
Gallardo Grant, Corp d/b/a RGA PR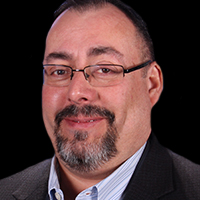 Rick Grant has been in the communications business for over 25 years, the last 20 of which he has served the mortgage industry. Starting out as a trade press reporter, editor and conference planner, he launched his own firm in 2007 and has served many of the industry's top companies over the years. Six of his clients garnered enough attention in the industry to be acquired by larger firms. Most recently, he partnered with Brian Rieger to launch Content Beacon, the mortgage industry's first content marketing agency. Earlier this year, the firm celebrated its first anniversary.
Marketing professionals in the financial services industry are catching up to the rest of the world and realizing that their story matters and it has to go beyond rate and term. Content coming in from outside the industry is easy to spot and rarely effective, but paying industry writers top dollar for every word makes it hard to justify the expense of the traditional content marketing programs that get results. The Content Cascade solves this problem and it is now a core offering of Content Beacon. It allows industry writers to go deep on important industry stories and then make those stories go further to maximize client ROI.
---
MICHAEL HAMMOND
Founder & President
NexLevel Advisors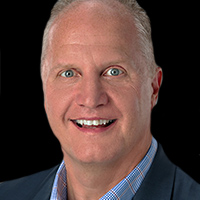 Before NexLevel Advisors, Hammond's sole focus was applying his sales, marketing, and PR expertise to the one company for whom he was working. Now, he applies all of those lessons learned to the benefit of many tech companies that are looking to gain awareness and grow their companies. So while he might not be the person in the headlines getting the credit for driving growth for that one company, he receives much greater satisfaction knowing that he has added significant value to a host of mortgage providers. Hammond truly believes that has a much greater impact on the mortgage industry as a whole.
He helps these technology providers bring their innovative solutions to the market by moving audiences, generating leads, driving sales, and igniting brand stories.
By working with numerous providers he has the benefit of identifying trends earlier on, providing best practices, and strategies so that these companies can more successfully bring innovation to the housing market.
Hammond has helped numerous companies bring innovation to market within the housing market helping drive growth, increases in market share, position for capital infusion, or acquisition. He is the host of the popular podcast Fintech Hunting. Join Michael as he seeks out will tech visionaries, leading lenders, trailblazing executives, and other Financial influencers to bring you actionable insights and lead generation tactics all centered around industry greatness and success.
"Michael Hammond is a results-driven professional executive who excels at making organizations stand out in the crowd. His vast knowledge, experience, and expertise to propel companies forward in all facets of the mortgage banking industry are unparalleled. I highly recommend any entity that is looking to make its mark in the industry both externally and internally for gained efficiencies of scale to engage Michael. The results are amazing." Kathleen Mantych Sr. Director of Business Development at ACES Quality Management
Amid the coronavirus, the sense of urgency around creating compelling digital experiences continues to grow and become a priority for many businesses. Social distancing has become the norm. Trade shows, conferences, and face-to-face meets have all been put on hold. Go-To-Meetings & Zoom calls have become the new normal in communicating. But just adding video calls is not enough. Now more than ever, companies are looking for ways to engage with their employees, customers, and prospects.
Before the COVID-19 outbreak, many executives and loan officers had trouble finding time to do digital marketing and social media. As busy financial services executives, we are pulled in many different directions– responsible for leading our teams, producing results, strategic partnerships, family commitments, community involvement, travel, and the list goes on and on. And then we wake up one day, and our lives have drastically changed. Those same commitments are no longer the top priority. No more conferences or face to face meetings, but the need to communicate with our clients and prospects remains critically important. That's where digital marketing and social media come into play. Hammond excels at helping companies move audiences, generate leads, drive sales, and ignite powerful brand stories in the digital world.
---
MATT JOHNSON
Vice President, Business Development
Covius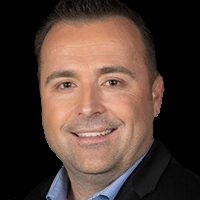 Matt Johnson is the Vice President of Business Development for Covius, a leading provider of technology-enabled solutions for the financial services industry. In this role, Matt is responsible for business development of Covius' Document Services unit.
Throughout his 15-year tenure with the company, Matt has been instrumental in building Covius' extensive mortgage and auto-finance compliance and document services units providing critical borrower communications to financial institutions. Matt joined WALZ in 2005 and played a pivotal role in the successful post-acquisition integration of WALZ's compliance and document services units into what is now known as Covius Document Services.
Matt has also been instrumental in building WALZ's, and subsequently Covius', brand recognition as a leading critical document provider of foreclosure, default and compliance documents in both the mortgage and auto finance industries. Since joining the organization, Matt has helped Covius grow to serve 8 of the top 10 lenders and servicers; 14 out of the top 20 banks; 35 of the top fortune 100 companies; 23 of the top quality control companies and 5 of the top 10 auto lenders.
Matt was directly responsible for a large company initiative to build out a solution to provide critical borrower communications to auto finance servicers. Prior to 2009, this service was only available to the mortgage industry. Since then, millions of communications notices have been delivered to help banks, credit unions and finance companies manage accounts that are in varying stages of delinquency, default or repossession and not one notice has been contested.
Not only has Matt served existing customers and positioned them to pivot to 2021's forbearance exits, but has built his customer base an average of 15% year over year since 2016.
This year is certainly not what anyone predicted—from record low interest rates, high volume and then, of course, the COVID pandemic – our industry really had to pivot and adapt to our environment and our customers' needs quickly and efficiently. To be able to continue to successfully navigate the future changes of the industry, service providers like Covius, have to focus on developing a partner relationship and delivering custom solutions that fit the specific, ever developing needs of clients.
---
PRAKASH KARNANI
EVP, Marketing & Technology
Homespire Mortgage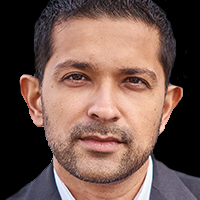 Homespire Mortgage's Executive Vice President for Marketing & Technology, Prakash Karnani has been instrumental in the success of the company's digital marketing efforts. He has defined a strategic vision for Homespire's marketing that can be summed up as "technology-driven, human-centered." As a tech savvy brand-builder, Prakash has leveraged technology and marketing automation to its fullest, developing tools that fuel the marketing needs of the company's loan officers.
Prakash's leadership in digital marketing has driven the development and implementation of three recent marketing platforms which form the cornerstone of the company's marketing for its loan officers. These include: Ignitify®, Homespire's online marketing library which provides LOs with access to everything from flyers and social media posts, to videos and presentations that are compliant and ready to personalize or co-brand quickly and easily; HomespireGO®, the company's next generation digital mortgage web and mobile app experience that connects loan officers, borrowers and real estate agents through innovative, cutting-edge technology, delivering an effortless mortgage experience; finally, Purple Pulse® – an on-the-go mobile app developed for Homespire's LOs that powers their email and SMS campaigns, and marketing automations, for both clients and realtors, which also assists in lead management.
These tools support Homespire's LOs making their lives easier, by leaving the heavy lifting to the automation. This helps them focus on what matters most to them – the borrower's experience, keeping their clients informed and promoting a transparent mortgage process for everyone. In turn, it helps the LOs ensure their clients have a better overall journey, one that's stress-free and successful.
Prakash has long believed that marketers must balance digital marketing, automation, bots, APIs and such with a human-centered approach. He believes in the power of the human connection to build enduring brands and 2020 certainly reminded the world of this. This philosophy shapes Homespire's approach to managing social media accounts for its loan officers and its full-service social media platform. Prakash's team embraces the challenge of curating original content that tells stories for loan officers, and delivers vibrant, refreshing and engaging content that reaches their customers in a crowded marketplace; content that breaks the mold and just can't be ignored.
Prakash also led the redesign and development of the company's 100+ loan officer websites, 20+ branch websites as well as the corporate and recruiter sites. With an emphasis on the customer experience and engagement, this massive undertaking included a full UI/UX overhaul and mobile-first design, API integrations with social survey for reviews, predictive search and interactive maps, mortgage calculators, mortgage payment gateway and other informational tools and resources for borrowers.
Prakash is also planning further inroads and strategies to better engage with and meet the needs of Millennial and Gen Z homebuyers, who are more likely to begin their homebuying journey online rather than through traditional channels. Meeting these borrowers up-funnel in their online homebuying process (through social media content and campaigns, education and resources, retargeting campaigns, etc.) will help create better lead opportunities for LOs and ultimately allow the company to better serve the new generation of homebuyers.
Prakash has helped set a bold course forward in 2021 for Homespire, aiming to gain more recognition at the national level. He and his team will continue to tell Homespire's story, effectively communicating the company's brand position and value proposition in new and existing markets through the power of the team's PR, social media, and web presence.
---
CHRIS LEWIS
Director of Enterprise Solutions
DocMagic, Inc.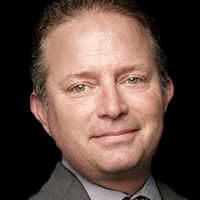 Chris Lewis focuses on helping lending organizations of all types digitize their mortgage origination, closing, secondary and servicing processes when it comes to going "e." He has a through-and-through dedicated career and rich background in the mortgage industry spanning nearly 25 years working for prominent banks, mega lenders, servicers, technology providers, and other key members of the mortgage supply chain. Most recently, he has been providing highly consultative, analyltical, and solution-crafting insight while working closely with DocMagic's enterprise accounts to strategically implement fully paperless eClosing platforms, eNotes and eVaults. His unwavering commitment to removing paper from legacy processed and digitizing them has helped advance DocMagic and the industry as a whole.
In particular, Chris has worked with numerous top-tier organizations to arrive at best-fit eClosing and sophisticated digital mortgage automation strategies to guide lending entities to implement the right processes and workflows for their specific business models and long-term goals.
Of significance, over the last year Chris has been instrumental in bringing on board major banks, lenders, servicers and others that are now benefiting from DocMagic's dynamic document preparation solution, single-source Total eClose platform, eNotes, eVaults and ancillary services. Chris has truly had a banner year throughout 2020 helping DocMagic's marquee clients elevate digitizing going "e" on many new levels, and according to him, 2021 is even more promising.
Chris says that we have reached a point in the industry where the necessary plumbing foundation and technology components have been put into place in order to fully digitize numerous manual processes ranging from point-of-sale origination functions to 100 percent paperless eClosings, remote online notarizations, eNote usage and GSE/investor acceptance, eVaults, and more.
Chris asserts that we will absolutely see further adoption of lender eClosings moving into 2021, along with an increasing number of remote online notarizations (RON). Further, he says that utilization of eNotes and leveraging eVaults to securely store and/or transfer the note will also reach new adoption heights.
Chris plans to help more lenders implement a "Walk Before You Run" approach to successfully transition to eClosings using multiple hybrid models, but more importantly, he seeks to completely take lenders to the next level with comprehensive eClosings, eNotes and eVaults, total automation. Chris states that the reality of eNotes taking off is in sight, and that paper management of the note will eventually become obsolete. "Everything is really starting to fall into place for the mortgage industry to digitize closing processes and beyond; moving forward, sky's the limit," Lewis said.
Whether it's lenders, warehouse lenders, investors, servicers and other entities, he'll be helping major tier 1 accounts achieve their digital mortgage objectives, ultimately helping the industry get away from manual, paper-intensive processes, and successfully convert to digital processes.
---
CHARLYNE H. McWILLIAMS
Senior Director – Regional Sales Manager
William Mills Agency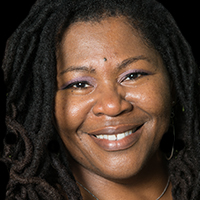 Charlyne's deep knowledge and understanding of key mortgage industry issues and trends that are ever-changing has enabled her to be the "go-to" source for mortgage information at the William Mills Agency. With almost 25 years of public relations experience, 17 of that being with WMA, coupled with her 10-year career in business journalism, Charlyne provides her clients as well as other WMA clients with the counsel they need to successfully garner positive exposure for their company and their brand. She is a trusted advisor to clients that want to succeed in the mortgage and fintech industry.
Describe a sales, marketing, and/or public relations initiative(s) or accomplishment(s) that the applicant has been involved in that has made a real positive impact on their company or their client's company and thus the greater industry as a whole.
Charlyne has been able to take the decades of her experience and provide exceptional council to her clients. This year, she has provided strategic council to her lending client that has helped increase the coverage and visibility of the company exponentially. Her guidance and insight have been the foundations for efforts to launch products and services in new segments of the financial industry. Charlyne's knowledge spans multiple verticals including technology, regulatory compliance, and industry trends to name a few.
Clients have turned to Charlyne for her sage advice on how to position themselves in the industry as well as internally. Understanding the implications of something as granular but important as word selection for internal memos and news releases. She is not afraid to use nontraditional mediums such as podcasts and videos to help clients showcase their products and services.
Along with the work for her clients, Charlyne has been a visible and active ambassador for the William Mills Agency in the mortgage, credit union, banking and tech industries. She has attracted clients to the agency with her understanding of public relations and its importance in helping a company establish its brand.
The industry is adjusting to the new normal of conducting business during and after the pandemic as well as learning the priorities of a new administration. Charlyne's understanding of trends and issues and the role her clients can play in them will be crucial during the next year.
She believes in the importance of public relations to assist companies create and position their relevance to the industry will only grow in the coming years. Charlyne is poised to work with them to effectively navigate the process of sharing their message without sounding stale or staged. She is willing to accept any challenge to find a viable solution that will work best for the client.
---
SARA NAKAE
Director of Marketing/ Enterprise Sales
FirstClose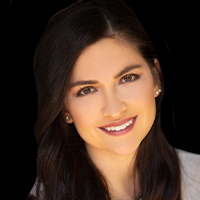 Sara has over 16 years of experience in FinTech serving the financial services sector in realtor and agency marketing for banks and credit unions, and extensive experience in the mortgage industry working with banks, credit unions, and mortgage companies to deliver award-winning technology solutions and services. She has been a keynote presenter at leading industry events and conferences discussing FinTech and its impact on lenders' businesses. Sara has deep industry knowledge of sales and marketing in the financial digital space.
Recently, Nakae launched and brought to market FirstClose ONE. FirstClose ONE is a comprehensive platform designed to give lenders access to all the tools they need to be successful in home equity lending, in one place. FirstClose ONE combines property, and borrower data intelligence, consolidated vendor management, and a suite of rich UX/UI features to ensure that lenders are able to provide a world-class borrower experience to maximize profits.
Most recently she has worked on the development and launch of the FirstClose Digital Lending Platform (DLP) which is a home equity point-of-sale tool and application management system fully integrated FirstClose ONE. Specific to home equity lending, lenders can drive prospective borrowers to the application portal where the borrower is able to obtain instant information regarding the equity in their home anytime, anywhere. In addition to providing real-time equity results, DLP can complete a full home equity application and obtain a credit decision in real-time directly from the FirstClose ONE platform.
Additionally, the platform includes game-changing automation like SMART Select, which uses intelligence logic to automatically select the title vendor with the best service, best price, and best turn-time for each financial institution's unique lending footprint. Features like this that make intelligent decisions for lenders are what sets the platform apart.
FirstClose ONE includes a rich and smooth user interface, seamless user experience, one-screen navigation, live production reports, and custom workflow management tools with the same quality of service FirstClose users have come to expect. Being accessible via a web app and the leading loan origination systems, lenders can operate more efficiently anytime, anywhere.
In addition to all of the product marketing, Sara leads the Partner Solutions team & digital outreach and is heavily involved in Enterprise sales at FirstClose. Bringing to market these powerful and dynamic solutions to help move the mortgage market forward.
---
CHRIS OLSEN
VP of Sales Engineering
OpenClose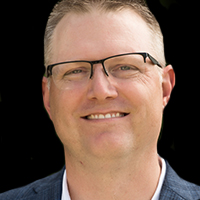 Chris has an extensive background in mortgage technology working for both lenders and vendors, is armed with sales engineering experience, and has in-depth knowledge of the LOS space and best-of-breed third-party applications. Since joining OpenClose, he has been focused on supporting OpenClose's growing team of enterprise sales executives to further penetrate the LOS space among independent mortgage bankers, credit unions and banks. And, with an uptick in LOS deal flow that does not appear to be slowing, Chris has been crucial in assisting OpenClose's sales team in effectively managing their growing pipelines and addressing prospects' needs. In short, he has been an invaluable asset in helping OpenClose achieve another banner year in sales sucesses.
Some notable accomplishments Chris has been involved with over the past year include:
– Aligned closely with sales, marketing and product management, streamlining target marketing efforts and ensuring the messaging and positioning of OpenClose and its solution set resonated well with the marketplace.
– Helped drive the development of more partner webinars to educate the industry on various technology topics, which resulted in a significant uptick in new, well-qualified leads.
– Held 3 times the number of software demos in 2020 compared to 2019.
– Played a key role in honing OpenClose's ROI presentation to prospects along with supporting metrics.
– Joined efforts for internal advisory board coordination.
With Chris' help, OpenClose's browser-based, end-to-end LOS with multi-channel automation capability has made major strides in growing its customer base throughout 2020, automating complex lending processes and delivering a clear-cut ROI to OpenClose customers.
Chris regularly sits on virtual panel sessions, webinars and other educational events to help move the industry forward, which he will continue to offer his time to participate to do in 2021.
While 'Digital Mortgage' has become a commonly used buzz word in our industry over the past several years, OpenClose has been ahead of the curve with its integrated, purely browser-based LOS, POS, PPE, and BI capabilities that automate all business channels.
Because all of OpenClose's solutions can be accessed using just a web browser or mobile device, it has made transitioning to a WFH environment easier, quicker and non-disruptive to business operations for customers. Chris expects to see more of that in 2021 and also believes that lenders are more inclined to switch to a browser-based LOS platform due to implementation being easier to manage from a remote onboarding model.
In addition, the move to remote workforces driven by the pandemic obviously resulted in far fewer face-to-face interactions in 2020. In 2021, Chris will be working with the OpenClose team to bring customers and prospects a vision of how this can be turned into a positive and not perceived as a negative.
---
DARCY PATCH
Vice President of Marketing, Enterprise Solutions
WEST, A Williston Financial Group Company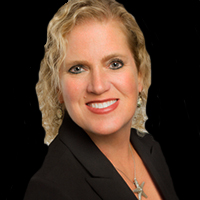 There have been numerous accomplishments this year that qualify Darcy Patch, VP of Marketing for Williston Financial Group's Enterprise Solutions division, as a Sales, Marketing and PR Trailblazer for our industry. Not only has she made a positive impact on behalf of her own company and the industry as a whole, it has been achieved against a backdrop of extraordinary challenges and demands for perspective and vision.
This year has been challenging for all businesses. On top of maintaining a thoughtful, sober marketing and communication strategy during a global pandemic, Darcy Patch was also charged with balancing the need to generate excitement over WFG's 10th Anniversary during 2020, as well as three important product launches.
WFG was fortunate to have Patch as principal media liaison and marketing strategist during this unique time. She is not only one of the most dynamic, multi-talented and results-driven marketers working in the real estate and mortgage industries, she is a veteran known throughout both industries for her perspective and sensitivity when it comes to institutional promotion and industry relations.
After years running promotional campaigns and implementing strategic marketing plans on behalf of many of the real estate industry's largest and most innovative companies, Patch's achievements in 2020 are particularly impressive. She generated exceptional coverage of major product launches, while raising the visibility of WFG's executives to the ranks, not only of industry leaders, but also public figures.
The product launches began early in 2020, as Patch led a thorough promotional effort for the DecisionPoint platform in January and February. DecisionPoint was a breakthrough, providing near-instant delivery of detailed pre-title reports based on a proprietary algorithm. Six months later, with the country preoccupied with the pandemic, the release of WESTprotect was a second important initiative that made headlines thanks to Patch's detailed campaign. Staffed by industry and cybersecurity experts who employ a full suite of digital security tools and services, WESTprotect is the only 24-hour helpdesk through which clients can report potential cybercrime attacks.
The biggest impact lay ahead. In October Patch dovetailed the launch of MyHome Exchange with MBA Annual and HousingWire's Demo Days, along with other important virtual opportunities. MyHome Exchange is a web-based application that brings mortgage transaction participants together within a single, easy-to-use environment, enhancing communication and transparency, and providing a better borrower experience.
The MyHome Exchange launch and supporting promotional effort, which included email campaigns, white paper development, live web demos, podcasts, video interviews, a video press release, social media campaigns, bylined editorial content, sponsored content advertising and retargeting, was deemed a complete success by a grateful C-suite.
Meanwhile, the Anniversary celebration earned broad if muted visibility, anchored by the online publication edited by Patch. It provided a comprehensive company overview, while increasing industry-wide visibility for several key WFG executives. WFG Chairman and Founder Patrick Stone, CEO Steve Ozonian, WEST SVP & Chief Information Security Officer Bruce Phillips and WFG SVP of Enterprise Solutions and Lender Services Dan Bailey have emerged executives to whom others in the industry now look for valuable perspective as the concerns of 2020 bleed into 2021.
As she has done since entering the mortgage and real estate industry more than two decades ago, Darcy Patch is serving the interests of her own company and those of the industry as a whole. Thanks to an entire career balancing these factors, she is helping WFG's Enterprise Solutions group, as well as WFG as a whole, refine its branding message, implement internal and external communications plans, and create a media engagement strategy that includes regularly contributed content and thought leadership articles.
Her specific accomplishments with product launches and the broader awareness initiatives now dovetail into the job of refining the branding message for WFG's Enterprise Solutions division. She began this shortly after joining WEST, the WFG company tasked with both technology development and corporate marketing, in June 2019. That effort includes implementing internal and external communications plans, creating a media engagement strategy through contributed content and thought leadership articles, and formalizing the company's online and social media strategy to get everyone in the organization on the same page.
She also leads the marketing and communications strategies for WFG's Enterprise Solutions group and oversees marketing and publicity campaigns for WFG Lender Services, ValuTrust, and WFG National Title Insurance Company's Default Title Solutions group, as well as other company offerings.
Her work at WFG is part of a career-long initiative to advance the mission of the nation's mortgage and real estate industries, which has included 13 years with Fidelity National Financial and its subsequent spin-off companies. There Patch was a senior marketing executive tapped to lead development of the corporate marketing and communications launch plan and Wall St. business plan for the 2001 spin-off of its data, services and solutions companies to form a publicly traded company on NASDAQ. She was also SVP of Marketing and a senior marketing strategist for more than 30 of the company's divisions during her tenure.
Later, as VP of Marketing, Strategy and Industry Relations for the Data Solutions Division and VP of Marketing and Operations for the RealtyTrac Network at RealtyTrac (now ATTOM Data Solutions), she researched and developed a comprehensive, channel-centric strategic marketing plan targeting the residential real estate brokerage market.
Her talents were also utilized to advance female leadership and foster greater industry access and networking opportunities for women executives. As Director of Marketing Strategy at ServiceLink, she planned and managed conferences and events, including the annual Women Executives in Banking conference, an invitation-only event for senior-level executives in the mortgage servicing industry.
Patch prides herself on her ability to develop and implement programs that help shine the spotlight on organizations and solutions that are enhancing the way in which we do business and creating a better overall experience for participants. In recent years, as VP of Marketing at both Veros and Chronos Solutions, Patch applied an understanding gained over decades to strategically position how and where those companies presented their products, technology solutions and services, and help them gain visibility and market dominance within their respective industries.
As Patch expands awareness of WFG, its many products and services and its mission, she is constantly aware of the need to expand access to this industry for others, which she believes is essential to ensuring the future success of both her own company and the industry to which she has devoted her career.
---
WENDY PEEL
Vice President of Sales and Marketing
ReverseVision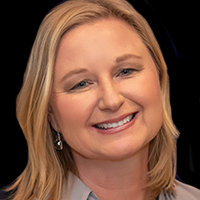 Wendy Peel is vice president of sales and marketing at ReverseVision. An accomplished B2B executive, Peel has over 20 years' senior leadership experience driving sales growth at enterprise technology firms.
Under Peel's leadership, market-leading digital mortgage firm ReverseVision has achieved record revenue growth. To date, the ReverseVision platform is used the top-five HECM lenders, 49 of the top 75 independent mortgage bankers and supports more reverse mortgage transactions than all other systems combined. Since joining the company in January 2015, more than 4,300 lenders and brokers have enrolled in the ReverseVision platform.
Peel's marketing and communication campaigns have elevated ReverseVision beyond the stature of technology provider. Because of her efforts, reverse mortgage lenders have grown to rely on ReverseVision as their primary source of lending sales tools, thought leadership, and reverse/HECM lending education. It's a tremendous achievement for Peel — and a great responsibility that she doesn't take lightly.
In support of broadening lender adoption among forward lenders, Peel led the organization's Fall 2019 transformation as an API-enabled flexible reverse lending platform, unveiling a new logo as part of its revised mission and rebranding. Peel also conceived the inaugural ReverseVision UserCon to highlight best HECM origination practices, offer expert marketplace insights, and gather guidance on future product development. Tickets to the event, which was attended by industry leaders, lenders and brokers sold out years in a row. In 2021, Peel is taking ReverseVision UserCon virtual.
Peel is a frequent speaker at industry events and her thought leadership has appeared in national mortgage industry publications.
Peel plans to facilitate the success of ReverseVision and the reverse mortgage industry through education and personal touch. Already, Peel has beefed up staff in marketing, account management and training to give ReverseVision's customers the tools and personalized guidance they need to thrive. What's more, Peel has ramped up ReverseVision's production of both live and pre-recorded video trainings, giving customers greater access to and control over learning opportunities.
In 2021, Peel plans to capitalize on mortgage and policy conferences, webinars, white papers and case studies to excite new lenders about the prospect of HECM lending. In 2019 more than 2 million loans were given to boomers aged 60+, however fewer than 50,000 of those were HECMs. Peel believes that educating lenders on the value HECMs can generate for their business and their customers will result in more lenders adopting HECM programs and presenting HECMs to qualified borrowers alongside traditional forward lending offerings.
Peel contends that the HECM lending program is a vital financial tool for older Americans, as record numbers entire retirement age with no pensions and insufficient savings and portfolio assets. As such, Generational Lending is important to the US economy.
---
BRIAN RIEGER
CEO
Content Beacon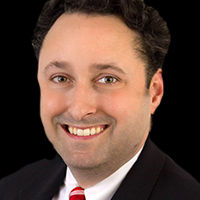 Content Beacon, the first content marketing agency dedicated to the mortgage lending industry, was Brian's idea. He saw what other agencies were doing with modern content marketing tools and decided to bring it here. The company is now past its first year anniversary and has attracted some of the industry's largest firms as clients. Having a great idea is one thing, but bringing it to life and keeping it alive through its first year is an accomplishment worth recognizing.
We've seen some very good times for the mortgage industry over the past 18 months, but it won't always be this way and Brian knows it. He's been through more than one cycle in this business, having been a producer at October Research back during Joe Casa's days and then starting his own firm, True Impact Communications. His background as an attorney helps make the content he develops ring true and deliver an impact without ever exposing his clients to noncompliance risk. As we move into a new administration, this will become even more important.
---
BRAD SIVERT
Head of Marketing and Proptech
Tavant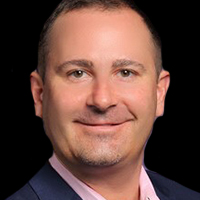 Brad is a growth focused individual, with a passion for building out products and marketing solutions to help companies enhance their brand awareness. His knowledge of the financial services and mortgage technology industry and the benefits of strategic marketing initiatives has led him to be selected as a presenter at leading industry events and conferences. He has shared information on the effect of Fintech on lenders. Brad has also authored several articles for industry publications to share his keen insights. It is his passion for Fintech and Proptech that has spurred his much-needed leadership beyond his role at Tavant.
Brad Sivert leads the Fintech public relations and marketing initiatives at Tavant. He oversees the company's marketing strategies and branding.
Brad has played a major role in the success and growth of the Fintech practice. Through his use of consistent news coverage, highlighting customer success stories, industry thought leadership, social media engagement and more, Brad has increased overall PR results and branding awareness by more than 800%, this year alone. His efforts have led to a significant increase in overall company revenue. As Brad continues to highlight Tavant's modern technology tools, he has been instrumental in helping address top challenges from lenders.
Brad has also increased Tavant's brand awareness and company image through a total of more than 10 awards being presented to company this year. Additionally, in this age of social distancing, Brad has hosted two successful virtual conferences bringing together prominent industry leaders to discuss relevant and timely issues.
With Brad's public relations initiatives, he has taken Tavant's Fintech growth to new levels, with one in every four mortgages in the U.S. going through Tavant's customer base.
Brad has a unique industry perspective having worked at realtor.com where he led multiple teams, launched new products and ultimately increased revenue by over 340% in 18 months. He was also head of Product and Design at CloudVirga and was head of Digital at Capital One. He brought his insights to Tavant more than a year ago and continues to hone the focus on how Tavant's technology tools can help the industry gain a better understanding into methods that can increase the personalized and efficient customer experience consumers now demand.
Brad will continue to share strong industry thought leadership pieces and events to help lenders breakdown any pain points and gain insight into any improvements that can be made. Brad believes it is important to truly listen and understand how technology is affecting the lending process and consumers. As the mortgage industry continues to change, he will focus on highlighting ways lenders can improve their customer experience to build customer loyalty, reduce costs and streamline efficiencies. Seeing everyone be able to realize the dream of homeownership drives Brad to be the best he can be and help all the companies with which he comes into contact.
---
JESSICA THOMPSON
Director of Marketing
Global DMS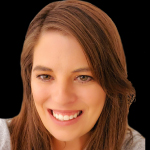 After successfully launching EVO-Commercial in 2019, Global DMS was eager to expand its portfolio to announced EVO-Residential. To promote its cutting-edge product and increase awareness to lenders and AMCs, as well as educate customers and partners, Jessica set out to design, create and launch a new website for Global DMS, expand video content as well as create new sales documents, downloadable content, and PR for the launch.
Jessica embarked on an integrated marketing campaign to create a multifaceted strategy to highlight how easy and customizable EVO is for users, including, but not limited to, two introduction videos, multiple short informational videos, attendance at online webinars, email marketing campaigns, virtual trade shows, podcasts, and paid native content.
This campaign enabled Global DMS to reach audiences, energized employees and brought to life our purpose of creating the most innovative appraisal management software that has features no one else on the market offers. These creative assets will live on past the initial launch, being utilized by marketing, sales and internal teams for years to come.
With the rise of COVID-19, Jessica didn't skip a beat. She quickly launched a video taken by staff working at home in support of the community and added a landing page to the website with quick links to include pertinent information for the industry. The Global DMS marketing department continually focuses on blogs and virtual education webinars on how lenders and AMCs can speed up turn-times in today's market as well as regulatory changes.
Jessica is currently marketing multiple product lines at Global DMS with great success while also applying her expertise to graphic design, strategic planning, and product storytelling.
Over the past year, Global DMS' marketing department has devised new and sometimes surprising ways to show our support of the community. Passion at Global DMS is what allows the company, and its staff like Jessica, to aim high, take risks, and think big.
Jessica is looking forward to implementing new tactics and bespoke creative that address lender and AMCs needs at all stages – to deliver content that educates them on taking their appraisal management to the next level and changes within the industry.
Jessica instinctively understands the importance and effectiveness of activating audiences based on their unique needs and insights. She will continue to use this insight to develop industry-centric marketing that drives brand demand and growth. Global DMS will also continue to focus on virtual events and downloadable education in valuation technology, regulatory compliance tools, appraisal management, and workflow optimization.
---
MARY YORK
Chief Executive Officer
York Public Relations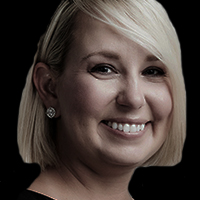 No organization is immune to a crisis, and this year has proven so. Emerging threats and an ever-changing media landscape have made it critical to prepare for an emergency. From a drastic increase in cyberattacks from the COVID-19 pandemic to ongoing scandals proliferated through Twitter, crisis planning is more critical today than it's ever been.
But simply having a plan doesn't guarantee success. You must practice. That's why York created ēgәlGUARD, a unique crisis drill experience for financial institutions, including community banks, credit unions and mortgage lenders. The wisest organizations have plans in place at all times, but organizations that are truly prepared practice those plans through regular drills and simulations.
Remember fire drills from grade school? In reality, the likeliness of a school fire is only a little over two percent, according to the National Fire Protection Agency, but we still practiced them.
Compare that to the probability of an organization experiencing a data breach, which is nearly 30 percent, according to a Ponemon Institute and IBM Security global survey. Organizations are 15 times more likely to have a data breach versus a fire but few run simulations to prepare.
Even regulators are actively encouraging institutions to conduct regular and frequent drills, or tabletops, as they refer to them. The U.S. Treasury created a crisis drill template for both financial institutions and fintechs to leverage for cyberattack simulations.
With York Public Relations' ēgәlGUARD Crisis Drills, financial institutions learn the skills necessary to better prepare for a crisis through a mock crisis drill. Teams are not only better prepared, but they also minimize chaos and stress for when a real disaster strikes.
Through their program, York works with the executive team to create a crisis scenario relevant to the mortgage company. York also determines the severity of the crisis. For instance, for teams who are new to crisis management, York recommends softer crises, such as encountering a series of negative social media reviews and comments. For teams more seasoned, York recommends more intense crises, such as a data breach.
Teams are instructed to report to an impromptu morning meeting, where they are advised of the crisis. They are briefed on the situation and then given 30 minutes to assemble their team and carefully review the crisis.
Teams are then given one hour to create a plan of attack and determine their approach (proactive versus reactive). After they have created their plan, they are then given two hours to develop appropriate messaging and communication, including internal memos, press statements, press releases, FAQs, etc. During this time, teams will receive another "surprise" crisis, providing a twist to their emergency they must react to.
Teams are given a final hour to finalize a timeline for communication. At the end of the crisis drill, we review their plan and provide feedback on areas in need of improvement as well as areas where they exceeded. Teams are evaluated on teamwork, efficiency, nimbleness and effectiveness.
With experience, mortgage companies are more likely to remain calm and focus on the needed steps to effectively mitigate the situation rather than immobilized by fear and panic. Additionally, teams become more comfortable with each other and learn strengths and weaknesses for when they encounter a disaster. They learn to rely on each other.

The Place for Lending Visionaries and Thought Leaders. We take you beyond the latest news and trends to help you grow your lending business.