The 2021 Innovations Award Winners Are …
Prominent mortgage executives gathered digitally to see who the Executive Team of PROGRESS in Lending named the top industry innovations of the past year at the Eleventh Annual Innovations Awards Event. This honor is the Gold Seal when it comes to recognizing true industry innovation. All applications were scored on a weighted scale. We looked for the innovation's overall industry significance, the originality of the innovation, the positive change the innovation made possible, the intangible efficiencies gained as a result of the innovation, and the hard cost and time savings that the innovation enables industry participants to achieve. The innovations award winners in alphabetical order are:

The Executive Team of PROGRESS in Lending is proud to give Awesome Technologies Inc., (ATI) our Innovations Award this year. In 2020 ATI delivered an innovative turnkey business intelligence tool called Bullseye Metrics. The application is a Business Intelligence (BI) tool that helps teams and key decision makers easily extract and view data in real time. Business users can easily blend all their critical data in one spot and create individual reports/dashboards with drag-and-drop ease to see their information from multiple perspectives. The tool helps loan officers know what to work on at the start of each day to help them become for efficient and effective. In addition, the solution delivers time savings on each loan file, easy access to critical loan information, better communication with the borrower and transparency throughout the lending process. With the Bullseye Metrics solution lenders have been able to improve closing accuracy by 20% which not only helps streamline operations but also significantly improves borrower satisfaction scores.

The Executive Team of PROGRESS in Lending is proud to give Candor our Innovations Award this year. Candor is a dynamic, adaptive underwriting engine that underwrites loans individually, and makes a decision to lend; by conducting a complete underwrite, Candor issues and clears conditions as it analyzes income, assets, credit, identity, and occupancy. And Candor is embedded in the LOS, so there are no new systems to learn. It is a seamless 30-day integration into workflow, and blends seamlessly into the current technology stack. Candor built an expert system to automate underwriting that uses a form of AI called Knowledge Engineering. The platform makes Candor dynamically adaptive, able to determine the next best step as it underwrites loans because it models the thinking of an underwriter.

The Executive Team of PROGRESS in Lending is proud to give Easy Mortgage Apps our Innovations Award this year. Easy Mortgage Apps launched a 16-month top-secret project. Easy Mortgage Apps is doubling down on the loan officer by enhancing the business card, giving the co-brand an overhaul, and adding its take on Facebook-style News Feed to its mobile app. Easy Mortgage Apps launched a product that dares to be different and challenges the norm of LO productivity. Easy Mortgage Apps says it will now allow its iOS and Android app users to customize their daily experience through a new feature called "Home Feed," Loan Officers have been stuck inside their LOS for decades.

The Executive Team of PROGRESS in Lending is proud to give FirstClose our Innovations Award this year. In 2020 FirstClose delivered an innovative Digital Lending Platform (DLP) to help lenders directly combat these issues. The FirstClose ONE Digital Lending Platform (DLP), the first and only web-based home equity calculator and branded application management solution. This puts the power of self-service in the hands of the borrowers who are looking to leverage the equity in their homes during these challenging times of a global pandemic. FirstClose's DLP modernizes the lending process from "Hello" to "Here's Your Money" to help lenders deliver actionable data into their digital lending strategies. The DLP expands the Equity IQ lead capture platform which gives consumers instant access to their home equity position and PDF access to a detailed home equity report which includes local neighborhood comparable homes used in its value assessment. Transparently consumers can review Loan Product offerings, check rates and browse the estimated monthly payments based on the CLTV qualification requirements all without officially applying. Today, loan approval has never been easier than with FirstClose ONE's DLP.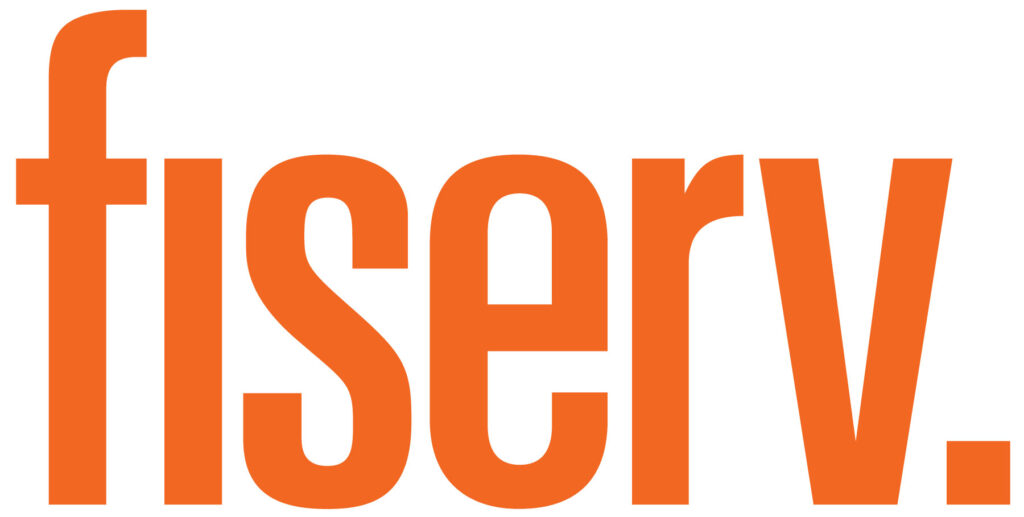 The Executive Team of PROGRESS in Lending is proud to give Fiserv's Mortgage Director our Innovations Award this year. Mortgage Director is a Mortgage Loan Origination System (LOS) developed by the team at Fiserv that is capable of delivering on a single-platform strategy. For years, decades perhaps, lenders have searched for an LOS that could deliver faster, cheaper and more affordable mortgage loan origination by offering everything the institution needs to process the loan in a single system. While many have promised this in the past, it has never been realized because costly integrations required to complete the "system" were too expensive to maintain. Fiserv's Mortgage Director is built on an open architecture empowered by a robust API infrastructure that finally delivers seamless integration with any product, service or technology required by the lender to complete the loan origination process.

The Executive Team of PROGRESS in Lending is proud to give IndiSoft our Innovations Award this year. IndiSoft's multi-faceted National Housing Advocacy Platform (NHAP) is dedicated to fulfilling IndiSoft's vision of enabling collaborative initiatives among all stakeholders in residential mortgage banking to complete transactions that expand affordable homeownership and retain homeownership. Its many stakeholder-specific portals and e-commerce functionality make the NHAP quickly adaptable to any business context. The platform supposed several transactions including state foreclosure mediation and point-of-contact loss mitigation via its portal The Home Owner Connect, which includes the industry's only neutral consumer-direct portal. The portal features fully integrated live chat and phone counseling from HUD-certified housing counselors.

The Executive Team of PROGRESS in Lending is proud to give Insellerate our Innovations Award this year.The company's new ground-breaking mobile app delivers full lead management, lead distribution, click to call, inbound call routing, first call automation, and two-way compliant text messaging and provides access to critical loan information without having to use a laptop or log into their LOS system. It also empowers loan officers by intelligently distributing leads, managing pipelines, prioritizing their day, automating best practices, and personalizing the borrower's journey all from their mobile application. This powerful and dynamic solution is a game changer for lenders. Built by mortgage professionals, the Insellerate platform has full CRM & Engagement functionality with built-in lead management and automated marketing. Lenders can improve both the borrower and loan officer experience with multi-channel communication, leveraging tools such as phone, SMS text messaging, email, direct mail, and customer monitoring-anytime, anywhere.

The Executive Team of PROGRESS in Lending is proud to give LoanNEX our Innovations Award this year. In the Non-QM space there are not many tools that utilize technology to not only run pricing and eligibility effectively, but go to the depth that the LoanNEX platform does with dynamic data capture, soft guildeline Q&A and the ability to collaborate between originator and lender offering the product all within one platform. LoanNEX has solved much of the POS issues with an easy to use tool to guide originators, asking additional clarifying questions and giving them the ability to share results with their lenders at POS. Creating transparency, identifying exceptions and accurately presenting options to their borrowers.

The Executive Team of PROGRESS in Lending is proud to give Monster Lead Group our Innovations Award this year. They introduced a powerful solution called Intelligent Response that combines advanced technology, leading edge data analytics, and proven direct marketing. Monster uses propensity models to help lenders reach a better targeted group of borrowers with highly specific messaging that they can scale to produce highly consistent and predictable results. Monster consumes the entirety of multiple property databases including historical data (dating back past 2009) to enable a data science approach to identifying mortgage leads.

The Executive Team of PROGRESS in Lending is proud to give Nomis Solutions our Innovations Award this year. In today's lending environment, understanding the market at every moment is key to making offers that benefit your customers and your institution. Nomis provides in-depth market intelligence so lenders and loan officers have access to real-time information on mortgage pricing; an understanding of price sensitivity by region, product and borrower to avoid over- or under-pricing; as well as achieve more margin and volume with the right offer at the right time for the right borrower. The platform integrates into a lender's core systems to enable real-time deployment of smarter, segmented, more dynamic pricing strategies, enabling the lender's front-line to have smarter, more personalized interactions with their customers and borrowers. Lenders can quickly observe the market in real-time and seize profitable opportunities by strategically adjusting pricing levers and parameters within their own systems.

The Executive Team of PROGRESS in Lending is proud to give QuestSoft's LeadER our Innovations Award this year. LeadER is an easily customizable low-cost SaaS service that allows lenders to calculate and quickly check all applicable State and Federal rate limits during the loan prequalification process. The service also offers mid-sized and larger financial institutions who cater to customers across many product lines the ability to offer multiple simultaneous lending options, including junior liens where there is often little or no closing costs. Typical compliance costs for originated loans usually range in the hundreds of dollars. This is far too expensive for the prequalification process where thousands of inquiries might result in hundreds of loan applications. By automating many components including APR and program calculation, basic compliance rules, closing costs (including flood insurance quotes if the prequalifying request is likely in a flood zone), LeadER eliminates most of the friction applying these processes earlier and at a far lower cost.

The Executive Team of PROGRESS in Lending is proud to give Tavant our Innovations Award this year. Tavant's FinConnect is an intelligent mortgage data and services hub that connects the mortgage ecosystem's internal and external systems to enable a complete digital mortgage experience for the borrower. It has more than 130 connectors from more than 60 service providers. FinConnect provides a true end-to-end digital experience for each unique actor in the ecosystem. Tavant FinConnect has processed more than 23 million digital mortgage transactions and counting. In the midst of volatile market conditions, low-interest rates, and high refinance volumes, FinConnect processed over 1.5 million transactions in March 2020 alone, up 71.2 % from February 2020, demonstrating its scalability and resilience to massive spikes in transaction volumes.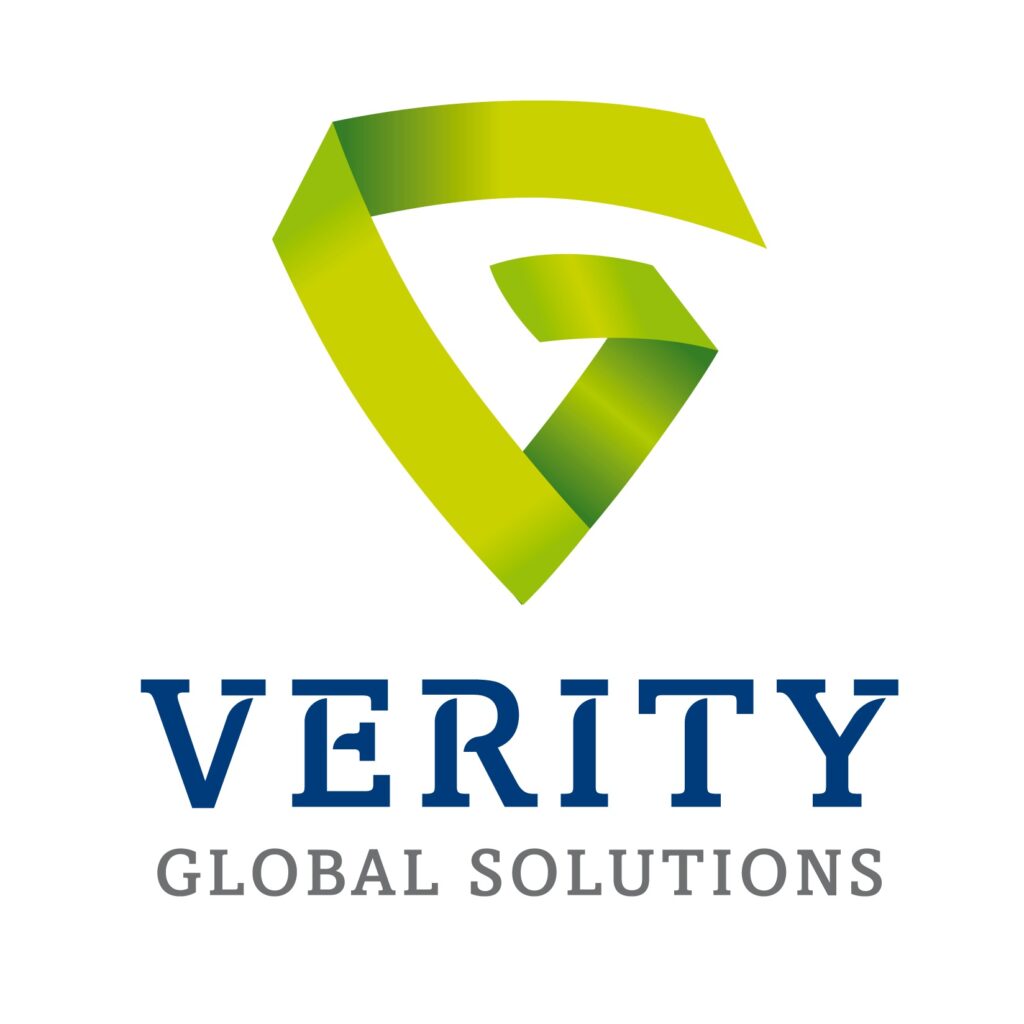 The Executive Team of PROGRESS in Lending is proud to give Verity Global Solutions our Innovations Award this year. Verity has developed new appraisal review technology that slashes appraisal review times to just minutes and cuts the cost of reviews by up to 80 percent. The innovation is currently being beta tested and has been rolled out with select lender clients. Verity's appraisal review technology is a back-end system and an interactive collaboration tool that takes an appraisal report and runs it through more than 2,500 business rules and USPAP guidelines in addition to 1,300 lender specific guidelines. The system extracts all the data from the report and compares it to customer review rules, the lender's established rules, and the lender's investor's rules, and then creates an exception report within minutes.

The Executive Team of PROGRESS in Lending is proud to give WFG Enterprise Solutions our Innovations Award this year. MyHome Exchange is a sophisticated but simple-to-use solution that creates a secure, online collaboration space for the parties in a mortgage closing. Developed by WEST, the technology subsidiary of Williston Financial Group, and released through WFG Enterprise Solutions, MyHome Exchange enhances communication and transparency, and streamlines the settlement process. It eliminates duplicate touch points and increases throughput by enabling proactive communication and facilitating data and document collection, storage and sharing. This leads to increased origination capacity, allowing more loans to close and producing greater profit on each one while providing a better borrower experience and improved consumer satisfaction.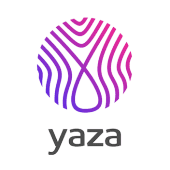 The Executive Team of PROGRESS in Lending is proud to give yaza our Innovations Award this year. Yaza is a verification-based story-telling tool that puts the Real Estate Agents, not Houses, at the center of home buying. With yaza, in just minutes, agents can create customized multi-room narrated video and neighborhood tours to share with buyers, all from their phone, validated by yaza's CertifiedReality technology. It's the fastest way ever to get homes in front of buyers, narrow searches quickly, ultimately saving everybody time and money. Think about this. Today's typical first time buyer was born in 1990, making them the first batch of digital natives to start buying homes. These buyers… were 11 when the iPod came out… were 17 when the iPhone came out… were 21 when snapchat came out. Yaza helps our industry reach them.

The Place for Lending Visionaries and Thought Leaders. We take you beyond the latest news and trends to help you grow your lending business.