The 2021 Lending Luminary Award Winners Are …
A luminary is defined as "a person who inspires or influences others." And that type of person is exactly who PROGRESS in Lending is honoring. Right now the market is filled with uncertainty but these true Lending Luminary are handling and navigating the constantly fluctuating market conditions. These mortgage bankers, lenders, servicers, technology executives, consultants, etc. are helping their companies and this industry thrive. These executives deserve to be recognized for their industry vision and leadership. The 3rd Annual 2021 Lending Luminary Award Winners are:
DAVID AACH
COO
Blue Sage Solutions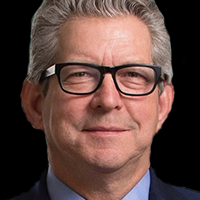 When Carmine Cacciavillani, President and CEO of Blue Sage, brought on David Aach as COO in January 2020, Carmine believed his former colleague at Palisades Technology Partners had the extensive industry knowledge to not only significantly impact Blue Sage's ongoing growth and success, but to help Blue Sage continue to meet client needs throughout an ever-changing industry. Carmine was right on both counts.
David has more than 25 years of mortgage technology experience, including leadership roles at Harland Financial Solutions, IBM and Docutech, where he has built a track record of success. As executive vice president of Docutech overseeing sales and marketing, for example, David helped the company more than double its revenue and become an industry leader in its field. Blue Sage has become the fastest-growing loan origination platform in the mortgage industry today—and the only platform built and launched in the cloud that supports any channel of business. The number of loans originated through Blue Sage soared in 2020 as growing numbers of lenders, banks and credit unions have adopted digital mortgage processes—many of them doubling their underwriting efficiencies in the process.
One of the best things about Blue Sage is that it is entirely browser-based and can be implemented faster than any of the leading LOS products on the market today. This proved particularly valuable at the beginning of the COVID-19 pandemic, when low mortgage rates and social distancing created a perfect storm of opportunity for the company. Upon joining Blue Sage, David immediately worked with the leadership team to deepen the company's bench of talent. Blue Sage has since formed a dream team of engagement managers, business analysts, developers and QA engineers whose expertise is being leveraged to enhance and expand the company's Digital Lending Platform.
In January 2021, Blue Sage announced an undisclosed round of financing, providing the company's first external round of funding since the company was founded. With their new investor, Blue Sage will continue to expand its resources, industry relationships and expertise, and accelerate growth and scale to meet the needs of its customers and prospects. During 2021, Blue Sage continued to invest heavily in growth initiatives, including developing additional features to build out the Blue Sage platform, enhancing its speed, flexibility, and value.
Over the past 18 months, Blue Sage has emerged as one of the fastest growing mortgage platforms the industry has ever seen. Today, the company's investments in growth initiatives, including developing additional features and new integrations with third-party providers to strengthen its digital lending platform and enhancing its speed, flexibility, and value. Blue Sage believes the mortgage industry is just beginning to embrace integrated mortgage technology that supports bidirectional interactions between borrowers, loan officers and the back office, as well as a single source of truth across all lines of business. However, it's only been in the past few years that new, cloud-based LOS technologies have emerged that support agile development tools within dedicated environments.
---
CRAIG BECHTLE
COO
MortgageFlex Systems, Inc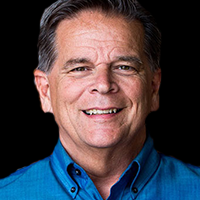 Over the past 18 months, Craig has been working as chief architect for a TPO marketplace for the correspondent market for a well-known industry provider. His vision, leadership, industry knowledge and patience are what will be an industry-changing offering marketplace for buyers and sellers of both bulk and flow closed loans. Over the next few months, the vendor will have a go to market strategy that will be well publicized.
At the same time he has been working at a full web-based conversion of the company's LOS. He has been with the company for over 20 years and has guided MortgageFlex through three technology stack evolutions. Most of the competition never get past one. He is managing three development groups on multiple continents and somehow getting it all done.
---
PETER BUTLER
Executive Managing Director
Wipro Opus Risk Solutions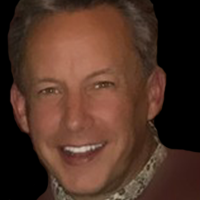 Bringing more than 30 years of experience, long-term relationships, and ideation to the mortgage industry, Peter "Pete" Butler leads the mortgage business for Wipro Limited and their subsidiary, Wipro Opus Risk Solutions, a wholly-owned subsidiary of Wipro Ltd. (NYSE: WIT) and risk management and quality control service provider.
Butler is a proponent of growth and is a proven leader of people, process redesign and client engagement. As the business process outsourcing operations during the past year more than doubled, it brought on new challenges for the business Butler manages. Whether mandated to do work from virtual offices, work from home or in the office environment, more responsibilities, such as recruiting, onboarding, providing equipment and even enabling knowledge and culture, transferred to new associates. Adapting to video conferences and more emails in place of in-person meetings, Butler sought to overcome the challenges of communication, encouraging and enabling his team to succeed despite external circumstances.
Incredibly proud of his team's commitment, resilience and emotional intelligence (EQ) during this period of significant change, Butler was instrumental in the accomplishments that the team was able to achieve despite the burden the pandemic placed upon associates and respective businesses. During this demanding time, Butler's team was able to overcome the additional challenges of rolling out a new diligence system that is in a new secure, U.S. cloud-based environment; modifying processes to support diligence efforts in the new world; adding tools to manage the extraction of data to expedite various aspects of the process; bifurcating the process through technology adjustments; and leveraging more of the clock with what would be shifts enabling others to expedite data entry efforts, thus allowing skilled associates to focus on what they do best. Butler noted, "It is all about serving our clients with the best results and exceeding expectations. As most know, the work is never done in a continuous improvement environment thus the need for regular influence. Automation is key to growing any business efficiently, while being fiscally responsible and we are no different."
Performance during the past 12 months had challenges not seen in modern times globally. The need for compassion, empathy and flexibility has been tantamount to other global wartime economic challenges during this period.
Butler believes Wipro and companies worldwide met the challenges brought on by the outbreak of the COVID-19 pandemic with creativity. They were able to expand an already diverse workforce to a work-from-home environment and doing so across the U.S., Mexico and India. He recognizes the importance of continuing to apply those lessons to ensure future success.
Butler is an ardent believer in diversity and inclusion. He serves on the D&I Council with global members to increase this important metric. "It is not only about being a reflection of your clients, but also about having a representative body of associates that reflect your geography. This is an ongoing task that will not be 'done' for quite some time, but every stride is important. Always keeping an eye out for ways to attract diversity and experience inclusion is important for all industries, not just ours, as it is contributing to the success of both society and organizations. We take this charge seriously and as a global company, we recognize the different challenges by Geo, which is a very important step in this journey to maximize these significant efforts," he said.
---
MATTHEW COVI
CEO & Co-Founder
Signal Intent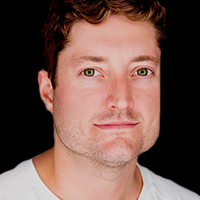 Over the past 100 years, banks and lenders have delivered financial guidance through brick and mortar strategies that do not translate to the modern consumers' needs. According to Ellie Mae's Connecting with Borrowers Online report, 92% of mortgage borrowers now start online before reaching out to lenders. More than two million people each month are searching for financial tools & calculators to help guide them through the home buying process. But the reality is most lenders lack the technology that addresses those questions with personalized and interactive experiences. Currently, 90 percent of mortgage and bank websites have financial calculators, but they do not deliver on providing the financial guidance and personalized digital experience consumers are craving.
That's why in 2020, Matthew Covi sought out to solve this challenge and launched Signal Intent. Winner of the FinovateSpring 2021 "Best of Show" and two-time presenter at both FinovateSpring and FinovateFall this year, New York-based Signal Intent is transforming the way financial institutions guide customers through their buying journey. Signal Intent is transforming how banks & lenders deliver modern, digital tools that help them compete in today's landscape. The company's solutions are designed for the digital age – built to win more customers, capture better customer data and help close loans faster.
Over the last year, Signal Intent has become trusted by financial institutions nationwide, including four Fortune 1000 companies and two Top 20 Mortgage Lenders. This year, Signal Intent's tools have engaged over a million consumers – helping them make smarter financial decisions, and typically institutions see a 15% lift in conversions from switching to Signal Intent calculators, largely because those visitors have greater intent.
Prior to launching Signal Intent, Covi held a variety of leadership roles in digital marketing, product and FinTech with a focus on building digital products and content that demystified complex financial questions. His experience was vital in launching Signal Intent and then driving its immediate success. In today's ultra-competitive environment, Home Lending calculators are a requirement on any website designed to help mortgage lenders, banks and credit unions win more customers and generate more qualified leads.
With 9 out of 10 consumers starting the home buying journey online, banks, credit unions and lenders need to rapidly shift from a referral based acquisition strategy to a digital first. That needs to change – people want a mortgage process that matches their digital lifestyle.
Under Covi's leadership, Signal Intent is creating mortgage calculators that build trust and increase engagement. Every homebuyer's situation is unique – from their income levels to their real estate preferences, to their credit backgrounds. That's why there are many home loan programs to cater to varying needs. What's even harder to do is to create one-size-fits-all content for this audience.
For a mortgage lender, it's crucial that their website can answer these key questions for prospective homebuyers and home refi customers. One of the most effective ways to attract eager real estate shoppers or refinance applicants is with mortgage calculators.
Good mortgage calculators don't just fall into the cool-to-have "bells and whistles" category – they are MUST-haves for websites to compete in the digital home lending marketplace. With the right calculators, you can meet the goal of increasing mortgage applications and leads for your loan officers.
Additionally, the competitive landscape has changed. Today's competitors aren't just the folks you're used to. The marketplace is full of mortgage companies, lenders, banks, credit unions and fintechs. And the worst part? Not only are mortgage lenders up against other lenders, but they are competing with the likes of NerdWallet and BankRate, which dominate SEO rankings with their vast libraries of content and rate comparisons.
Signal Intent is solving for this. The company understands that banks and lenders' unique advantage is their people. By leveraging the right technology, loan officers are able to provide a better, more personalized customer experience. Two home shoppers with very different financial profiles can input their specific information into the same calculator and each receive a customized result that can help them decide on their next move. After interacting with calculators, customers come away with valuable insights, and may be more inclined to continue into the next stage of the buyer journey with that website's lending products.
---
ROCKY FOROUTAN
Founder & CEO
LenderHomePage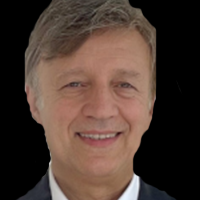 As the past twelve months have changed how borrowers shop, requiring a digital mortgage experience, Rocky has led the industry through the education of changing borrower behaviors.
The digital mortgage market is estimated to be a $2.5 trillion market in 2021. Rocky's leadership at LenderHomePage has led to an enhanced borrower experience through the development of a point-of-sale and mobile app that easily guides the borrower through the online application, gathering application information and dynamically requesting documents through a chat-style interview.
The point-of-sale and mobile app will allow mortgage professionals to capture a higher percentage of completed applications from their website, reduce manual data entry, and speed up the loan application process for both the borrower and the mortgage professional.
Rocky's impact has also been felt within his own company. In addition to adding two new products, LenderHomePage has seen 40% year-over-year growth, expanded to include remote employees nationwide and internationally, and seen employee head count grow by 33%.
Rocky will continue to lead LenderHomePage in its commitment to remaining innovative and always pushing the envelope when it comes to technology to advance the mortgage industry. Through the enhancement of current products, as well as the development of new products, such as our Search Engine Optimization, Creative On-demand, and Social Media Management tools, LenderHomePage will continue its quest to remove the burden of marketing and operations from the shoulders of mortgage professionals so that they can continue to focus on closing more loans.
---
JACK FRIEND
CFO/COO
Insellerate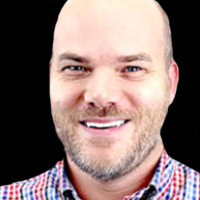 Jack Friend has consistently demonstrated the ability to create vision, strategy and consensus building for a very divergent group of mortgage industry stakeholders on complex technical topics. He has developed and executed on large scale technology projects that enable lenders to operate more efficiently and to continuously grow and improve their lending organizations. His ability to design and deliver innovative solutions to the mortgage marketplace has directly impacted thousands of people and has been used to fund billions of dollars of transactions in the mortgage marketplace having a significant impact on mortgage industry.
In the last year alone, Jack was instrumental in delivering new products in the form of the Insellerate Data IE and the Customer for Life solutions to the Insellerate Customer Experience Platform.
Insellerate's dynamic DATA IE solution enables loan officers to deliver timelier and more personalized engagement, enhanced borrower retention, and higher conversions.
Insellerate Customer for Life Programs allows lenders to provide real value to their customers year-round in the form of content like direct mail and email so that they can nurture their post-closed loan clients. This innovation is transforming borrower engagement while creating customers for life.
• Insellerate's platform now Helps Clients fund over $6,000,000,000 in monthly volume.
• Today, Insellerate handles over 450,000 new borrower applications per month on our platform, and it continues to grow monthly.
• For Every 1,000 prospects, Insellerate lenders fund 24 more loans than the competition.
• Insellerate clients that use the engagement platform experience a significantly higher conversion rate.
In today's constantly changing mortgage market it is critical to have an on-going pulse of what is taking place in the industry while listening to what lenders need to move their business forward. This requires the ability to be agile with a commitment to constant improvement. Insellerate will continue to develop and create dynamic solutions that helps lenders address today's most pressing needs, ones that will allow for better communication and engagement while creating customers for life.
---
JOSH FRIEND
Founder & CEO
Insellerate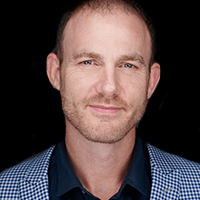 Josh Friend's impact on the mortgage industry at-large is unmistakable from his early days to working at a mortgage company, to rising up the ranks, to running a mortgage company, he has helped thousands of people realize the dream of homeownership, has personally trained 1,000's of loan officers that are directly impacting hundreds of thousands of borrowers if not millions over his 22-year career. Josh now dedicates himself solely to helping other lenders be more successful through better borrower engagement by transforming the borrower and LO experience with his leading technology company Insellerate, where his leadership is moving the mortgage market forward.
In the last year alone, Josh drove technology innovation by delivering new products in the form of the Insellerate Data IE and the Customer for Life solutions to the Insellerate Customer Experience Platform.
Insellerate's dynamic DATA IE solution enables loan officers to deliver timelier and more personalized engagement, enhanced borrower retention, and higher conversions.
Insellerate Customer for Life Programs allows lenders to provide real value to their customers year-round in the form of content like direct mail and email so that they can nurture their post-closed loan clients. This innovation is transforming borrower engagement while creating customers for life.
• Insellerate's platform now Helps Clients fund over $6,000,000,000 in monthly volume.
• Today, Insellerate handles over 450,000 new borrower applications per month on our platform, and it continues to grow monthly.
• For Every 1,000 prospects, Insellerate lenders fund 24 more loans than the competition.
• Insellerate clients that use the engagement platform experience a significantly higher conversion rate.
• JFQ Lending was doing 9 Million dollars a month in volume, and in less than three years, is now doing over 450 Million dollars a month in volume, through Josh's guidance and the Insellerate platform.
• "Insellerate is a key strategic partner in helping us reach and exceed our growth goals. It has allowed us to manage inputs, control the process, and do a better job engaging with our borrowers." Alan Lacey Regional Vice President, Northpoint Bank
It's not easy to be a lender these days. Margins are down, rates are fluctuating, and new competition is right around the corner. Acquiring a customer is getting more costly, and keeping a customer engaged is critical. As a lender, how you engage prospective borrowers can determine your success in today's digital mortgage environment.
At Insellerate, they radically transform the loan officer's mobility to improve the borrower's journey and significantly improve conversion rates for lenders. Insellerate developed modern-day technology customized to lenders' needs, and the Insellerate Customer Experience Platform draws new prospects, boosts customer loyalty, and helps you grow revenue.
---
VINCE FUREY
Chief Revenue Officer
OpenClose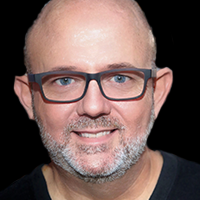 In 2020, OpenClose experienced its best year in company history, earning a spot on Inc. 5000's 2021 list of fastest-growing private companies in the country for the first time. The LOS provider had a three-year growth rate of 69 percent and accordingly increased its staff by 74 percent to support that growth.
The sales and business development team that Vince took the lead in building out was credited with the huge spike in top-line revenue for the company. Furey recently celebrated his 10-year anniversary with OpenClose, and since that time he has optimized its sales strategy, streamlined business development efforts, fine-tuned internal sales processes, and efficiently managed an increasing marketplace demand for browser-based LOS technology. The sales model that Vince developed along with his team of enterprise software salespeople were very successful at tackling the industry uptick in LOS deal flow, securing an array of new customer acquisitions, and collaborating closely with OpenClose's implementation and support to onboard lenders.
In 2018, OpenClose made a major business decision to add a robust front-end borrower-facing POS to its end-to-end LenderAssist LOS platform. This created a single-source solution and user experience that consolidated POS and LOS, satisfying a rising number of customer requests for the technology in the following years. As a result, OpenClose was able to slash loan manufacturing costs for lender customers and eliminate the complexities of integrating disparate systems with different SLAs, contracts, and pricing models.
Continually enhancing the POS-LOS experience, in 2021 OpenClose further added to its POS solution, ConsumerAssist Enterprise. The additions were well-received by lenders looking to remove unnecessary software applications and vendors from their POS, creating more opportunities in the marketplace, which Vince and his team excelled in presenting ConsumerAssist Enterprise's power, robust self-service tools, and benefits to borrowers, originators, and lenders.
In addition, Vince and his team partnered with multiple credit unions that are now leveraging its member-facing POS solution, MemberAssist. Vince and his team's focus on the credit union space has resulted in firmly entrenching OpenClose as a proven long-term partner for credit unions, allowing them to flourish and elevate their member service levels for mortgage lending.
Moving forward, OpenClose is poised to conclude 2021 with another record-breaking year for the company and is preparing to further expand its customer base in 2022. Vince and his team continually outperform industry standards with LOS close ratios. Vince sees the mortgage marketplace continuing to make strides and evolve with the adoption of more digital lending automation technology. Vince states that OpenClose is well-positioned to offer comprehensive solutions that seamlessly automate workflows and catapult the borrower experience to new heights. With rates on the rise, Vince says lenders will be looking for ways to diversify their portfolios, adjust their business models, and incorporate technology that reduces cost per loan and maximizes profitability. Marketplace contraction is expected, which OpenClose is strategically positioned to sail through.
---
MICHAEL HAMMOND
Founder & President
NexLevel Advisors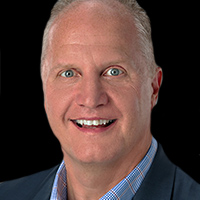 While many executives focus solely on bringing success to their individual company, which Michael Hammond has done at NexLevel Advisors, he now dedicates himself exclusively to helping other businesses achieve extraordinary levels of success.
Hammond helped NexLevel Advisors clients win more than 50 industry awards and recognition including ensuring they were published more than 220 times in leading industry publications, securing more than 60 speaking engagements, significantly increasing sales volumes, and helping grow their social media presence and engagement by more than 200% in the last 12 months alone. Hammond is only one of 60 individuals to earn the prestigious Certified Mortgage Technologist designation, presented by the Mortgage Bankers Association.
Michael thinks it begins with being committed to being a life-long learner. The mortgage industry is constantly changing, new technology and innovation is being delivered and new ways of communicating this to companies target audiences is happening before our eyes.
Amid the coronavirus, the sense of urgency around creating compelling digital experiences continues to grow and become a priority for many businesses. Social distancing has become the norm. Now more than ever, companies are looking for ways to engage with their employees, customers, and prospects.
Social media is a fundamentally transformative and rapidly evolving business tool that can be highly engaging, personalized, and a platform to deliver meaningful information when and where today's consumers want it. More importantly, during this pandemic, it can be one of the best tools to truly engage with your audience while adding insights and value that will impact their lives and your business.
Therefore we must constantly be looking for ways to improve and maximize the value we bring to others on a daily basis, according to Michael.
---
GREG HOLMES
President & CEO
Credit Plus, Inc.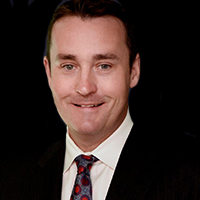 In January of 2021, Greg took up the CEO/president role he has trained for since joining the Credit Plus leadership team 14 years ago as national director of sales and marketing, where he led many and various strategic initiatives that contributed to its explosive growth. Since 2017 he has served as managing partner as he prepared for his new role where he'll further build upon the Credit Plus legacy.
Greg spearheaded the company's successful navigation through the Coronavirus pandemic, achieving 157% revenue growth. He took a proactive approach toward the COVID-19 crisis thanks to his foresight and leadership abilities, allowing employees to work from home before any official shutdowns were imposed to keep them both safe and productive. This approach also enabled the firm to migrate a handful people at a time to remote work situations, so it was fully prepared for last spring's lockdown – the business remained fully functioning and didn't skip a beat. At the same time, Greg worked hard to keep employees motivated and customers well informed while being transparent and forthright as changes were implemented and impacts were being felt.
Over the past several years and under Greg's leadership, Credit Plus has focused on diversifying its product line by adding more verifications. It offers multiple services from pre-qualification to post closing – which has improved the distribution of revenue across the organization. Greg also led the charge to concentrate the firm's resources and private development on creating solutions for small and mid-sized lenders that are also scalable to help lenders identify and court qualified borrowers. In addition, he set up infrastructure to attract key industry experts to the firm, placing them in strategic roles that will foster the growth of product verticals. And his commitment to helping lenders pursue a true digital mortgage is evident in the time and money Credit Plus has invested in creating 15+ new partner integrations across multiple product lines.
Greg is ensuring the future success of the company and industry by focusing on two major areas:
1. Awareness – Greg is constantly promoting a greater awareness of the current climate within the industry among his staff as well as Credit Plus' clients so that together, they can better respond to emerging trends, new regulations, and evolving customer expectations.
2. Proactiveness – Greg is taking a forward-thinking approach to securing future success by embracing innovation to create greater efficiencies for lenders and borrowers. His ultimate goal continues to be moving the company and industry forward to true and complete digital adoption.
At the same time, Greg recognizes that because of the industry's dynamic environment and the rapid changes that must continually be adapted to, the ability to be flexible and a willingness to be nimble are critical to ongoing success in both the near and long term.
---
OMAR JORDAN
CEO
LenderClose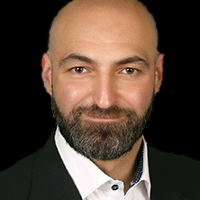 Omar Jordan, the CEO and founder of LenderClose, a fintech engaged in providing real estate and home equity lending solutions, is the driver and visionary behind the company's growth and direction. Jordan, with more than 15 years of experience in the financial industry, has strategically positioned the fintech provider for growth and is the company's catalyst for innovation. Jordan is a sure-footed entrepreneur having launched and led multiple businesses in the lending space. Starting LenderClose in 2015 to inject more tech-driven processes into the lending cycle, Jordan has led the company from a small startup to an award-winning change agent in the financial industry.
As a capable and accomplished leader in the fintech space, Jordan uses his expertise in lending and technology to position LenderClose for success and growth. This year, Jordan led LenderClose in completing a $10 million Series B funding round. Onboarding nearly 300 credit unions and community banks since its Series A funding round in March 2018, this Series B round provided the investment infusion required to focus on the company's growth. "Our number one priority is growth. Growth in our people, our executive leadership, revenue and most importantly, maximizing value to our partners and users through innovative technology solutions," Jordan said.
Jordan is passionate about establishing and continuing to build a dynamic internal team, one that prioritizes delivering optimal value and an outstanding experience to clients. Because of this, Jordan has been instrumental in the expansion of LenderClose's internal team and technology. In the last 12 months, the fintech firm also expanded its headquarters to increase capacity and foster a more collaborative environment and increased its internal team by 45%. In that time, Jordan also led the company to launch its Home Equity Express (HEx) solution, a first-of-its-kind technology for LenderClose enabling process automation. The cloud-native technology expedites the home equity lending process. HEx reduces the time it takes credit unions and community banks to process a home equity loan and enables users to provide an exceptional borrower experience.
With an emphasis on speed and efficiency, Jordan recognizes the importance of removing the obstacles that slow down real estate and home equity origination processes, especially for many community banks and credit unions. Jordan encourages his team to always seek the best solution and determine how innovation can alleviate long-standing struggles. This attitude has allowed the team to provide exceptional, consistent service to their clients despite an ever-changing market.
Jordan acknowledges that the pandemic has shifted the perception of home equity lending for many borrowers. The growing interest in home renovation and increase of consumer debt have created a ripe environment for the home equity market to grow. As financial institutions explore their options in providing this offering to their client base, they also consider how to reach them during a time when some people are still uncomfortable with in-person meetings. LenderClose's contactless lending solutions, such as remote online notarization (RON), help companies reach those prospective borrowers regardless of social restraints.
Jordan sees the market for home equity products growing as interest rates climb and customer demand for nonconforming and home equity products grow as well. This will lead financial institutions with large amounts of cash on their balance sheets to look to new products that will allow them to lend effectively. Improving the home equity process and reducing the time it takes to complete it, makes it a more attractive product to lenders and consumers. For new resolutions to long-standing problems to work, Jordan firmly believes lenders must be open to innovative technologies and changing the status quo. He is convinced that LenderClose has the technology and the services to help usher in that change, and Jordan is committed to positioning the company to meet those needs.
---
KEITH KEMPH
President & CEO
BlackFin Group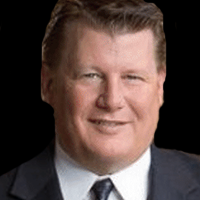 Three years ago, Keith Kemph had a vision for how he wanted to disrupt and reimagine consulting in the mortgage industry – truly transforming this vital space with a vision that would deviate from the current consulting status quo! Instead of the common consulting practices, Keith aspired to deliver a model that provides transparency, best in class resources, and world class service. By simplifying this vital service for lenders, Keith focused on measuring success by client AND vendor satisfaction – a commitment to ensure that BlackFin Group was elevating and orchestrating success for its clients. Over the last year, the foundation Keith has put in place – frameworks, methods, and people – have clearly set BlackFin Group apart from other consulting firms. The Team, under Keith's leadership, has become the industry's best advisors and subject matter experts – putting each client on a path of success.
As a thought leader and subject matter expert, Keith will continue to represent the industry at various live and virtual events, bringing key insights to the industry leadership through his various activities. He will continue to advise leadership across the ecosystem on best practices as well as providing key insights on future trends to help his clients prepare and continue to be proactive. Keith will continue to advise his clients by providing key, highly desired, business review frameworks and intellectual content that lenders are seeking. Keith also continues to focus his team's attention on their responsibility to serve the industry and the partners – ensuring his team is always brining the most value to the industry, helping them pivot and re-align based on any changes in the industry. Keith always encourages everyone to collaborate – that there is nothing off the table when it comes to potential partnerships, collaborations, or opportunities to help lenders operate more efficiently and effectively. Keith's ultimate goal is to help the industry and his clients focus on growing their business.
---
KATHLEEN MANTYCH
SVP
FirstClose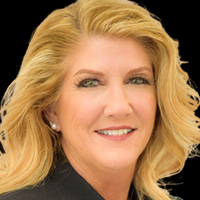 Kathy actively works with people, processes and technology to align corporate goals in propelling FirstClose and its clients forward. She keeps abreast of industry trends to anticipate any needed shifts while helping to mitigate risk. This includes aligning internal functions for preparedness of industry fluctuations and market conditions.
Kathy will continue to participate in industry forums, discussions, events, panels, and multi-media outlets to offer guidance to companies and people in order to foster preparedness of industry trends – being a conduit and advocate for company and clients leadership for anticipatory climate swings. She will work to identify gaps and specific value adds for industry augmentation as a whole to better serve lenders and the consumer community overall. The ultimate goal, according to Kathy, is to increase efficiency with the adoption of the newest technology to facilitate the streamlining of the mortgage processes.
---
JANE MASON
Founder & CEO
CLARIFIRE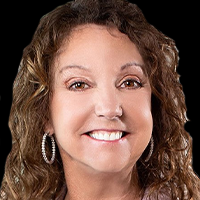 Mortgage servicers have rarely had it so difficult. Between a massive wave of mortgage refinances, to millions of borrowers entering now expiring forbearance plans, to managing natural disaster relief efforts, increased CFBP scrutiny, shifting workout options and relief efforts, chaos has become the servicing sector's new normal. And few industry leaders have done more to help servicers overcome these challenges than Jane Mason.
During a year of accelerating volatility, Jane's workflow automation application, CLARIFIRE, has become the go-to response for organizations seeking to lower costs, increase scalability and throughput plus improve the customer experience. With its 24/7, borrower self-service access, configurable communication preferences, bi-directional workflows, and bulk processing of thousands of like requests, CLARIFIRE has transformed industry chaos into real time results.
As millions of Americans struggle to get back to work and pay their mortgages, more servicers have been relying on CLARIFIRE to help address the speed and volume of requests, deferrals, and permanent workout resolutions. An increasing number of large servicers have also tapped CLARIFIRE to provide their customers with self-service options, thus making customer interactions completely "touchless." This alone has generated considerable cost savings by reducing incoming verbal requests, as servicers have enormous spikes in call volume from borrowers who have been impacted by the pandemic or the increasing number of wildfires, floods, hurricanes, and other disasters.
In fact, over the past 12 months, CLARFIRE clients have been able to achieve a 68% reduction in data input time, a 78% reduction in loan modification cycle times (with additional time savings through CLARIFIRE COMMUNITY self-service workflows and automated relief), an average of 80% reduction in manual tasks, and an average 400% increase in productivity—without hiring additional staff.
U.S. servicers of all sizes today depend on CLARIFIRE—including Gateway Mortgage, a division of Gateway First Bank that manages a portfolio of more than $16.7 billion in loans. After choosing CLARIFIRE last year to handle a large spike in mortgage forbearance requests, Gateway has been able to transform its servicing operations by nearly eliminating all manual processes in loss mitigation. So too has Idaho Housing and Finance Association, which is counting on CLARIFIRE to help homeowners still facing financial insecurity. Said Greg Blake, Idaho Housing's CIO: "CLARIFIRE's strong track record of rapid implementation, proven workflows and loss mitigation capabilities give us confidence that we will be able to help borrowers facing financial difficulty as they get back on their feet as quickly as possible."
During the past 12 months, Jane also extended CLARIFIRE's workflow capabilities by continuing to integrate leading third-party products and services into the platform. Most recently, CLARIFIRE was selected by Freddie Mac for an integration with the GSE's Resolve, which allows CLARIFIRE users that sell loans to Freddie Mac to quickly determine the correct workout options under Freddie Mac's guidelines. This is not only saving servicers an enormous amount of time and effort that would normally be spent performing loan workouts manually, it's also making sure borrowers who need assistance are able to get it fast.
In 2021, Jane also integrated CLARIFIRE with CoreLogic Credco, empowering servicers to access CoreLogic Credco credit reports and credit scoring solutions directly through CLARIFIRE and to receive loss mitigation options in just minutes. Her partnership with First American Mortgage Solutions enables servicers to automate orders for First American's FirstMod loss mitigation products, including title and services automatically in real time through CLARIFIRE as well.
---
ROY MCGREGOR
EVP Strategy
Lodasoft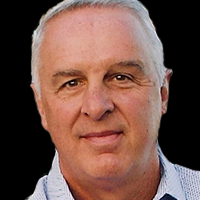 In February 2021, industry veteran Roy McGregor joined Lodasoft as EVP of Strategy to lead the company's creation and execution of strategic initiatives.
McGregor began working with Lodasoft as a consultant in July 2020. Prior to officially joining the team, he was Director of Strategic Development for Ignite Integration Solutions, Inc., a custom software provider focused on the mortgage industry. McGregor also held executive leadership positions at LendGenuity, Agile One Solutions, Awesome Technologies and MyAMC, as well as EverBank and GE Capital.
With more than two decades of experience, spanning all facets of the mortgage space, including wholesale, retail and technology, McGregor's primary goal was to drive growth for Lodasoft. Since the start of the year, Lodasoft has experienced tremendous success. In its effort to make the loan process more efficient, scalable and profitable, Lodasoft has formed numerous strategic partnerships to integrate the industry's top technology into its award-winning digital workflow platform.
McGregor has brought Lodasoft numerous new channels, clients and vendor partnerships in the last 12 months and expanded Lodasoft Connect into wider territories around the loan manufacturing process. Several of the key partnerships that McGregor influenced are reimagining the way loans are done. As a result, the company has seen 1,000% growth, demonstrating a strong and growing demand for its solutions.
The mortgage industry is experiencing strong demand after reaching historically low rates last year and waves of relocations spurring an increase in home buying. While this environment creates a huge opportunity for mortgage lenders, their success greatly depends on the type of customer experience they offer. Customers need to move quickly in today's mortgage market.
Under McGregor's strategic direction, Lodasoft is forming partnerships with industry leaders to do just that. With integrations with a variety of mortgage industry giants, as well as initiatives to automate systems, mortgage lenders benefit from greater transactional ease and operational efficiency.
Looking ahead, McGregor will continue this effort and build partnerships that bring extraordinary value to the marketplace. As a result, mortgage lenders will benefit from a true end-to-end mortgage task automation software that significantly enhances productivity and quality, while offering greater efficiency.
---
TIM NGUYEN
CEO & Co-founder
BeSmartee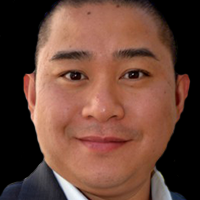 Since 2006, Tim Nguyen has been driven to build best-in-breed mortgage technology products that would make mortgages easy, fast and transparent for both lenders and consumers. What began as an idea to build an "Expedia for mortgages" quickly became an epic business venture.
The housing industry was at the onset of a digital transformation, and the race to develop the buzziest digital mortgage products took off with an incredible force. But, for Tim, the goal remained the same.
However, leading the future of digital mortgages didn't come without its sacrifices, risks and challenges. Tim says that entrepreneurs and leaders have to embrace a risk design. "When we talk about being fearless at the company, we're not talking about being foolish. I'm not asking anyone to jump off of a cliff without a parachute. Let's make the parachute, test it and jump off the highest cliff we can find."
Moving mountains for lenders and vendors to buy into the BeSmartee vision was a test to the team's motivation. Pushing forward during the days when they were still trying to get the project off the ground was a challenge, but one that he welcomed with wholehearted belief, describing it as an endeavor that fulfilled his soul.
There are so many obstacles, especially in the fragmented, heavily regulated mortgage industry, but "when your vision is realized, it is amazing to see that your team did it," he said. Tim's vision for the future is a company with great people, partners, vendors and clients coming together to serve a valuable need for the community — one that also gives back.
Plans for growth and acquisitions are already underway to maintain what he describes as a "forever company culture," one that focuses on the people. Beyond creating meaningful, lasting relationships with our team, partner clients and vendors, Tim has an extraordinary ability to make everyone feel like family. A brilliant mind with a lot of heart, we are inspired by him every day.
Trusted by megabanks, credit unions and non-bank lenders, BeSmartee's award-winning Mortgage Point-of-Sale (POS) platform delivers powerful, best-in-breed technology to catapult growth for mortgage businesses by streamlining the origination process for an improved loan
officer and borrower experience.
The BeSmartee Mortgage POS is an end-to-end digital mortgage platform that takes lenders deeper and faster into the origination process, making a once-cumbersome experience easy, fast and transparent for both lenders and consumers.
BeSmartee's Mortgage POS was built to streamline and simplify the complex loan origination and submission processes for lenders and their borrowers alike. The platform automates and ensures accuracy, at every level, for higher conversion rates and faster closings. By automating critical loan processes and seamlessly connecting lenders to their existing tech stack, loan officers can commit borrowers quickly and originate more profitably.
A white-labeled, self-serve Mortgage POS platform, BeSmartee offers more than 900 points of configurations to help lenders design a digital mortgage experience unlike any other for their borrowers — one that will exceed their unique business and branding needs and ensure an 'out of this world' experience for their borrowers.
---
SUNITA PANKAJ NAIR
Director – Program Management
Tavant Technologies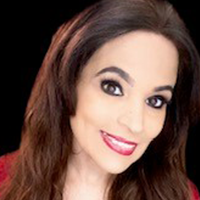 Sunita is passionate that "the best thing about any company is its' people." Sunita is dedicated to the environment. She focuses a lot on empowering her team and colleagues to grow and become the best in the industry.
From managing a twenty-two-person team at Fannie Mae to becoming a sole contributor, Sunita is bold and not scared of taking the road less traveled. Coming from a 13-year career at Fannie Mae, Sunita is a true leader that has brought her vast experience and knowledge to her new family at Tavant. Sunita's reputation for having almost all of her employees from Fannie Mae become 'success stories' is something she is proactively submerging herself into mirroring at Tavant.
With the onset of remote work, face time became even more critical. A big question she asked herself was, "how do I continue to do this job and effectively support everyone being remote?" – She notes that she was pleasantly surprised by how efficient social media and technology made the entire experience for both sides. Adapting quickly to continue to serve her teams and company through turbulent times is something Sunita has done with ease and grace.
Sunita is passionate about the environment, the work environment, the culture. She focuses a lot on empowering her team and colleagues to grow and become the best in the industry. Her influence and initiatives are already felt in the development of Tavant's upcoming products and services.
"A strong foundation is key. People are the foundation, and it's my job to bring out the best in them." Tavant services many of the industry's key players, and Sunita is making sure the foundation of this service continues to grow and strengthen exponentially.
Sunita is putting all of her efforts into hyper speed! She aims to place herself at the forefront of Tavant to spearhead a larger initiative. Sunita aims to build up other women across the industry and inspire them to take untraditionally bold moves to continue their growth into places of higher power and leadership. "I can't wait to embrace other women to be bold and encourage them to work for a company, like Tavant, that positively supports people across all backgrounds to grow and become the best and highest version of themselves." When we are better, we think better, and we do better business.
---
JIM PAOLINO
CEO/Founder
LodeStar Software Solutions, Inc.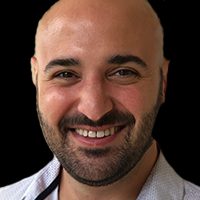 Jim has driven LodeStar, the producer of a closing cost calculator, into a position as one of the mortgage industry's leading technology producers and foremost advocates for clarity in the mortgage process. In positioning LodeStar's technology as a "must-have" in any tech stack, and ensuring easy connectivity through its design and multiple integrations with major developers throughout the industry, Paolino has built a brand designed to connect solutions, rather than creating silos.
Paolino has been previously recognized throughout the mortgage industry. He is a three-time honoree of National Mortgage Professional's "40 under 40" award (2016, 2017 and 2020), as well as a 2021 Housing Wire "Rising Star." LodeStar has also garnered numerous mortgage industry honors, including the HW Tech 100 in 2020 and 2021 and MPA's 2021 5-Star Mortgage Technology Providers. LodeStar was also named as the 11th fastest growing private business in the greater Philadelphia region in 2020 and made the Top 100 again in 2021.
LodeStar, under Paolino's leadership, produces one of the industry's leading podcasts, "LodeStar's Lending Leaders," one of several avenues through which he has advocated for a more transparent, efficient mortgage process.
Jim and LodeStar plan to continue their advocacy for clarity in the process and the mortgage industry. The company also recently announced several new integrations with providers like Blend, Mortgage Coach and Lender ToolKit, among others, to continue its push for greater connectivity among the various mortgage tech solutions in the market. The company also has plans to announce a new, lead-generation focused product in the coming months. Above all, the company plans to continue to update and make more efficient its flagship calculator. Through it all, Jim and LodeStar plan to continue spreading the message throughout the industry, via contributed articles, podcast appearances and new, self-generated content focused on leading the mortgage industry to a place of improved clarity, community and connectivity.
---
NOOR PUNJWANI
President and CEO
Awesome Technologies, Inc.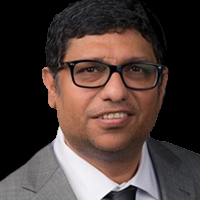 Noor Punjwani is President and CEO at Awesome Technologies, Inc. (ATI). He is a creative and inventive thinker, who craves a challenge and who is not afraid to work outside of his comfort zone. Noor is responsible for meeting all relevant statutory and mandatory requirements associated with operations and for working within the framework of the company's core values, as well as promoting its ethos and mission statement. ATI is a software solutions provider that offers customized software and services that help make lending technology simpler, faster, and more secure. ATI simplifies, reinforces, redefines, and improves mortgage and lending processes to enhance capacity while streamlining operations.
The environment for today's lender is exceedingly complex. The challenge for lenders is their internal staff's ability to effectively manage all technology, integrations, compliance, data, software development, origination volumes, operations, and so much more.
To survive, lenders require a highly skilled partner that genuinely understands mortgage banking and its ever-increasing complexities. The right partner simplifies these complexities by handling multiple aspects of your lending operation, from IT and security to data intelligence, integrations, and process workflow, in whatever key areas you need help, by working as an extension of your team. The right provider will not only reduce your operations burden by bringing the best of breed services and solutions with superior mortgage domain expertise, but help you elevate your lending operations.
Awesome Technologies (ATI's) highly respected staff has provided lenders like you with mortgage technology expertise. We have created custom software and services to improve the lending process, streamline operations, lower origination costs, enhance borrower retention, while helping you create customers for life. Our unparalleled solutions combine years of mortgage experience, in-depth data insights, with state-of-the-art technology to optimize your lending operations.
ATI is highly sought after for software development, data insights, integrations, managed services, and operational excellence in mortgage lending. ATI's state-of-the-art technology integrates with all leading LOS providers to streamline operations and maximize capacity while reducing lending costs.
ATI's team over that last 12 months has addressed these challenges head on by delivering BULLSYES METRIC, enhanced its LOS Administrative services, and transformed loan automation to help lenders in today's constantly changing lending environment.
ATI's BULLSEYE MATRICS solution has had a profound impact on our business by helping reduce underwriting times by over 15% which is critical in today's lending environment. With the BULLSEYES METRIC solution we have been able to improve closing accuracy by 20% which not only helps streamline our operations but also significantly improves our borrower satisfaction scores.
---
LISA M. SCHREIBER
President
LSK Consultants, LLC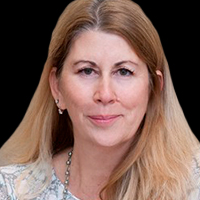 In the last 12 months, Lisa has built out 3 channels of business (2 Corr and 1 TPO) for Mortgage Bankers looking to grow their volume responsibly. She has also been a consultant to a cutting edge PPE platform which has grown past Pre-Covid accomplishments and mentored a new technology team looking to take a fresh approach to lending.
By leveraging technologies that allow for self-serve and virtual components, Lisa will work with her client base to reduce costs while enabling scale and efficiencies. Focusing on how to build with a fresh forward approach rather than applying tactics that have served us in the past.

The Place for Lending Visionaries and Thought Leaders. We take you beyond the latest news and trends to help you grow your lending business.