The 2021 NextGen Leader Award Winners Are …
We just recognized our 11th Annual Innovations Award Winners. Last year we offered the Sales, Marketing & PR Trailblazers Award, The Most Powerful Women In Fintech Award, the Thought Leader Award and the Lending Luminary Award. This year all of those awards will be returning, but now we are going even further by adding the Next Gen Leader Award.
Why are we launching this new award you might ask? Because we were set up to recognize true visionaries and thought leaders. That's who we are. Our existing awards all acknowledge the good work that executives are doing now, but we think it's critically important to expand to recognize those people that are making a difference that have been in the business ten years or less. We need new leaders that are not afraid to step forward and blaze a new trail. We need creativity. We need bold new ideas.
The 2021 Award Winners In Alphabetical Order Are:
MAYLIN CASANUEVA
President
Teraverde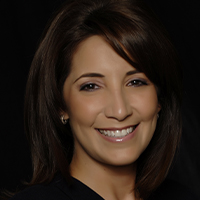 In the past 10 years, Maylin has focused on digital lending and lender profitability, she's helped mortgage banking clients complete more than $5 billion in financial transactions.
She identified that lenders had large amounts of LOS and related data, but were not able to transform that data into information and ultimately into actionable intelligence.
Coheus, was designed by Maylin to serve as the critical tool for Mortgage Executive decision making. It's the first solution that enables pure point and click accessibility that lenders can use to visually identify production and loan level costs, providing actionable intelligence over branch, loan officer, and lender profitability. C-level executives in the mortgage banking industry rely on her comprehensive expertise to drive mortgage banking profitability.
Maylin is very effective at developing her subordinates, and providing opportunities for team members in a diverse and inclusive manner. She invests her time with subordinates and peers to develop outstanding products, but also to help develop outstanding people.
Maylin is committed to bring data science capabilities to lenders in an easy to understand and easy to use application. This includes helping lenders reach greater maturity to create consumable output from Mortgage BI solutions. She is committed to continuing the state of the art to help lenders develop actionable insights directly from the near real time data. She continues to pioneer easy to use Mortgage BI solutions that actually work to improve profitability and productivity. She strives for a solution that consumes data from the lending process into an easy to understand story that provides executive insights instantly.
---
JINA CHOI
Chief Product Officer
Candor Technology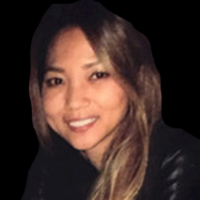 Jina joined Candor in 2020 following nearly eight years with loanDepot, most recently as their VP of Business Innovation.
As Candor's Chief Product Officer Jina has a lot on her plate. She is largely responsible for executing the company's vision to bring the first Expert System to the mortgage marketplace. An Expert System is built using a form of AI called Knowledge Engineering. In short, an Expert System simulates the decision-making ability and high-level cognitive tasks of human experts.
Her success at Candor will bring a level of efficiency and economies of scale never before realized in the industry. Under her direction, Candor's Loan Engineering System will bring control and predictability to the unpredictable underwriting process.
During the company's scaling phase, it's Jina's product leadership that drives performance.
---
ALYSSA GIPE
Manager of Encompass Operations
Homespire Mortgage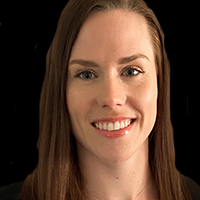 Since joining the Homespire family just a few short years ago, Alyssa has quickly personified the "Homespire Way," consistently going above and beyond for her team. As Homespire's Manager of Encompass Operations, Alyssa has created, organized, improved, enhanced and redesigned all facets of the company's Encompass software platform. Her "can do" attitude, critical eye for detail and due diligence, and wealth of technical information has helped Homespire achieve an unprecedented level of support for its LOs.
Finding the mortgage industry by chance right out of college, she has quickly and continuously shown her passion and potential as a true leader in the space. Alyssa's focus and attention to detail with the Encompass loan origination software has been instrumental in supporting Homespire's strategic vision of a company that is "technology-driven, yet human-centered."
Having experienced the mortgage industry for her entire working career has given Alyssa a unique perspective and an appreciation for it at all levels. In her role, Alyssa is constantly learning new information every day, either mortgage or technology, which she quickly applies and shares with the Homespire team. She enjoys tackling the technical challenges of the industry head-on, using her creative energy to find the right solution.
Alyssa's support for this crucial software platform means there's never a dull moment, requiring her to constantly think outside the box. At Homespire, she has focused on helping to bring the team together on the technology front, ensuring everyone is in the same lane, on the same highway and headed in the right direction. With so much technology available, it's easy for people to get overwhelmed with options. Alyssa has worked to clear this path, ensuring Homespire's executive team have the vital data they need to make decisions on what's best for the company's strategic goals.
In addition to her work with Encompass, Alyssa has also helped optimized the more technical aspects of Homespire's back-end system. She and her team worked to streamline the processes so that it is not only quicker from a technology standpoint, but also operates more seamlessly for Homespire's end users, helping them to do their jobs more efficiently as well.
---
AMANDA GREEN
Senior Account Executive
FirstClose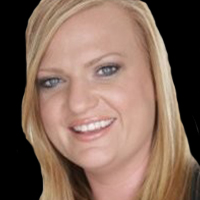 Amanda has personally helped hundreds of lenders streamline and improve their home equity settlement services by always focusing on how she can add value to the client. She has a keen understanding of industry needs, processes and technology's role in driving growth, consolidating settlement services and deliver significant ROI. She is a team player willing to help so that the company can accomplish its ever expanding goals.
Amanda is committed to constant growth and is always looking for ways to add value to her clients. It is this commitment that fuels her desire to finds new ways to streamline the home equity process, generate new business for her clients, and to deliver a memorable borrower experience from hello to your funded. This constant improvement will have a lasting impact on the mortgage industry.
---
TREVOR LAEHY
Co-Founder and President
Yaza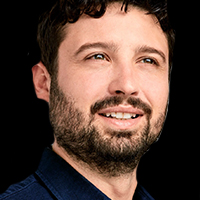 Trevor, a start-up enthusiast and problem solver, is on to his 4th start-up, yaza – a video management, tour and communications app with a focus on re-imagining the homebuying experience. Trevor started yaza originally as a Travel App, but then realized that the simplicity of sharing videos of travel destinations has a more profound impact on home buying – which is the largest financial investment of one's life.
Most people shop for a new one by looking at static images and pictures or 3-D like tours, but those tours still feel one dimensional. Homes are major investments, and come with a large amount of debt, aka the mortgage, associated with it, yaza wants to make sure homebuyers can experience an "in-person" home tour, even if they cannot be in person.
With that, Trevor and the team created the ability to record, narrate and share a home tour in seconds, allowing for the hyper-personalization of talking through the tours just like you're there in real life. Yaza changes the homebuying ecosystem, for the better, connecting agents to consumers while delivering a hyper-personalized homebuying experience.
Shopping for a home should be fun, simple and straightforward, yet it isn't today.
We all know the world changed with Covid, and so did home buying. This created an opportunity for Trevor and the team, a challenge to uncover a simplistic way to redefine how the real estate industry works. With that, yaza has become the #1 real estate app for delivering personalized property tours, which not only saves time but decreases inefficiencies in the buying and leasing journey. This is becoming the new norm as yaza's growth continues.
---
SAM MEHTA
CEO
Verity Global Solutions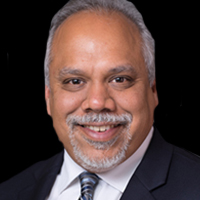 An expert at knowledge process outsourcing services and process optimization in the mortgage industry, Sameer "Sam" Mehta founded Verity Global Solutions in 2016 to help mortgage organizations streamline their workforces and grow business. He is responsible for overseeing the strategic direction and growth of the company as well as its outsourcing services. Prior to entering the mortgage industry, Sam began his career manufacturing critical components in the aerospace, semiconductor, oil and gas, and pharmaceutical industries. Sam graduated from Tulane University with a bachelor's degree in chemical engineering and holds an MBA from the University of Houston.
Mehta is a true entrepreneur. Having entered the mortgage industry only five years ago, Mehta has revolutionized KPO with Verity Global Solutions. Mehta's leadership of Verity marries cutting-edge tech and human expertise. He has helped thousands of mortgage industry professionals by enabling them to work smarter and grow their businesses. Mehta knows there isn't a "one-size-fits-all" enablement solution, and he has led Verity to develop custom tech-forward solutions for its clients, saving them thousands of hours and increasing their profits.
Mehta hopes to further expand on Verity's AI-enabled tech solutions for the mortgage industry. Verity's team of 1,300 mortgage experts have the experience and know-how, and AI will help them reach new heights. Mehta is uniquely positioned to drive tech advancements given his experiences in other industries.
---
JOSHUA MONTANO
Director of Loan Origination Systems
American Financial Network, Inc. (AFN)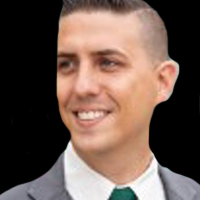 Joshua Montano initially stepped into the mortgage lending arena on the operations side as an apprentice Jr. underwriter. As Montano began to learn more about the loan origination system (LOS) his curiosity was piqued and he became passionate about customizations and improvements that could be made to the system to improve workflow, save time, and optimize the system for a more compliant, error-free environment. Now, with almost eight years of experience administering the same LOS, seven of which have been spent at AFN, Montano is indispensable as the head of a team that manages business rules, custom fields, custom forms, and other automation projects that serve to make the system responsive to the ever-changing landscape of mortgage lending. Compliance, workflow, and automation have all vastly improved under Montano's leadership of the LOS team.
Montano hopes to create the ultimate automated, fully compliant, intuitive LOS system that drives the behavior for the user. By automating everything possible without latency and with speed and reliability that our time-sensitive and highly competitive industry demands. Combining all of the automation and reliability with failsafe regulatory compliance is the ultimate goal.
Montano's driver in this workspace is the desire to empower employees to be more efficient by relieving them of any aspect of using the LOS that is tedious or time-consuming. By removing excessive, unnecessary tasks and obstacles employees face when trying to meet and exceed their own personal goals while helping the company excel in the marketplace, it will be easier for each individual to shine and become the ultimate in their individual roles.
---
LEAH SOMMERVILLE
Senior Account Executive
DocMagic, Inc.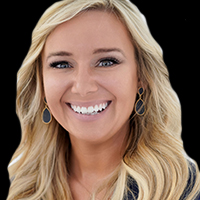 For years, Leah Sommerville has been laser-focused on helping lenders with their digital transformation strategies. She is an integral member of DocMagic's eClosing team. Leah has dedicated herself to the furtherance and promotion of innovative digital mortgage solutions and has successfully leveraged her industry knowledge, relationships, and unwavering drive to help implement best practices and adoption of eClosing workflows and solutions — all in an effort to improve mortgage processes that benefit stakeholders within the supply chain.
In a short period of time, Leah has developed into a respected thought leader in the digital mortgage transformation movement — specifically with eClosings, eNotarizations, eNotes, eVaults, eRegistry, investor eDelivery, and compliance adherence.
Leah has excelled at forging numerous partnerships and establishing strategic relationships between lenders, settlement agents, attorneys, notaries, and real estate agents, investors, warehouse lenders, and others in order to further digital mortgage initiatives that benefit the entire supply chain. She has also worked closely with leading LOS vendors, settlement providers, and third-party systems to facilitate comprehensive automation of the entire eClose process. In total, her efforts have helped execute thousands of eClosings to date and increased eClosing adoption among relevant organizations by over 1000%.
And then we had the pandemic come along. After years of Leah evangelizing for the adoption of eClosing technology and digital workflows, suddenly eClosings went from being a 'nice to have' to a 'need to have.' Whilst the pandemic has been tough on many levels, the requirement for social distancing, stay-at-home orders, and safety concerns ended up catapulting eClosing technology to the top of lenders' must-have technologies pretty much overnight. This resulted in Leah now being empowered to help many more lenders implement eClosing and digital automation workflows.
In addition to operating at a business development capacity, Leah was also the Director of Marketing at another eClosing provider, which further armed her with insight and intel on how to best move the industry forward with digital mortgage adoption. Her ongoing efforts to guide lenders in implementing the most effective digital mortgage strategy for their operations have resulted in ROIs that exceed 1,200%.
---
JOHN G. STEVENS
Chief Revenue Officer
SRE Mortgage Alliance Inc.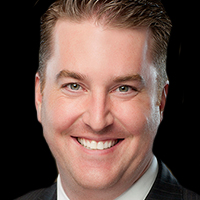 Stevens has been in the Mortgage Industry since 2003 and has served in various leadership roles across the nation, both for mortgage lenders and for the state and national trade associations that serve them.
Within the Mortgage Industry, Stevens served on the National Association of Mortgage Brokers (NAMB) Board of Directors in 2011, as Vice-President in 2015-2016, as President elect in 2016-2017, and as President in 2017-2018, as well as ethics chair for the 2018-2019 term. Prior to NAMB, Stevens also served as the President of the Utah Association of Mortgage Professionals in 2010. While so many others were paying attention only their own company's loan production, Stevens was doing that and also working with trade associations to improve conditions in the industry overall.
Stevens has be recognized numerous times for his leadership, including being listed among the 40 most influential Mortgage Professional for seven years in a row, making the list of 25 Most Connected Mortgage Professionals in the US, and winning a PROGRESS in Lending Thought Leader award.
Stevens has embarked on an ambitious plan to change the way mortgage loan originators look at their industry and their place in it. Instead of just holding a license to originate a loan, Stevens dreams of a future where mortgage brokers will be dual licensed as real estate agents, making it possible for them to offer one-stop-service to homebuyers and sellers. If he can sell the idea of the dual licensed Real Property Advisor (RPA), he will rewire the industry, solving problems and reducing friction for a more satisfying home buying and mortgage origination experience.
---
ARCHANA VERMA
Marketing Manager
Homespire Mortgage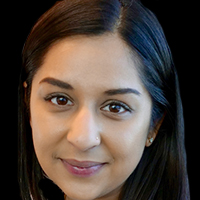 Archana is a futuristic leader who embraces the idea that innovation and disruption are the hallmarks of a technology world. She actively challenges traditional marketing ideas, assessing their effectiveness and relevance in the modern mortgage world. While most marketers are developing lead funnels, Archana takes a more holistic view, developing marketing around the entire borrower journey and relationship. As Manager of Homespire's Marketing Department, her leadership in digital marketing has driven the development and implementation of Purple Pulse®, Homespire's newest marketing platform. Purple Pulse® is an on-the-go mobile app developed for company's LOs powering their database monitoring, helping them win borrowers for life and never letting a relationship slip through the cracks. The platform also powers automated email and SMS campaigns for LOs, featuring messaging at every step of the homebuyer journey.
Recognizing that marketing doesn't stop when a loan is closed, Archana and her team provide value beyond the closing table with helpful homeowner advice, refinance opportunities, and monitoring for equity and other saving opportunities. Throughout her career, Archana has leveraged technology and marketing automation, developing tools that fuel the marketing needs of the company's loan officers. She believes that when mortgage companies adopt technology, they find new ways to do old things, but when they innovate with technology, they create new possibilities. Simply put, Archana believes that good automation creates conversation.
A natural communicator and creative leader, copywriter and brand storyteller, Archana serves as Homespire's head copywriter and editor-in-chief. Her philosophy: brand storytelling isn't about pushing advertising, it's about creating a movement that grips you and pulls you in, and the best brands are built around stories. Her copywriting talents are leveraged throughout Homespire's media coverage in both company and industry articles. Over the past four years, her work has shaped the voice of the Homespire brand, positioning it more closely towards Millennial and Gen Z homebuyers, refreshing the company website, email campaign copy, SMS marketing and engaging social media campaigns.
Archana understands that mortgage lenders take a giant leap forward when powerful technology meets effective implementation and internal process management. She is a well-respected project manager at Homespire and has brought several new marketing technologies into the hands of LOs, including Ignitify® – Homespire's self-service marketing platform which provides LOs with access to everything from flyers and social media posts, videos and presentations that are compliant and ready to personalize or co-brand quickly and easily. Archana managed the 2020 redesign and development of the company's 100+ loan officer websites, 20+ branch websites as well as the corporate and recruiter sites. With an emphasis on the customer experience and engagement, this massive undertaking included a full UI/UX overhaul and mobile-first design, API integrations with social survey for reviews, mortgage calculators, mortgage payment gateway and other informational tools and resources for borrowers. Archana is currently designing the implementation of AI chatbot capabilities that will further enhance the borrower digital experience throughout all Homespire's websites. These tools support the company's LOs with technology and automation, helping them focus on what matters most – the borrower's experience, advising their clients and promoting a transparent mortgage process for everyone.

The Place for Lending Visionaries and Thought Leaders. We take you beyond the latest news and trends to help you grow your lending business.