The 2022 Thought Leader Award Winners Are …
We need industry thought leaders if mortgage lending is going to advance moving forward. Our existing awards all acknowledge the good work that executives are doing now, but we think it's time to reward future work and initiatives. We need thought leaders that are not afraid to step forward and blaze a new trail. We need creativity. We need bold new ideas. As a result, for the second year in a row PROGRESS in Lending is honoring industry thought leaders.
In alphabetical order the 2022 Thought Leader Award Winners are:
JIM ALBERTELLI
CEO
Voxtur Analytics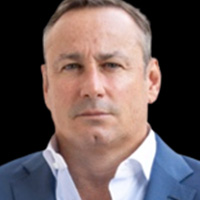 As the CEO of Voxtur Analytics Corp., a technology company creating a more transparent and accessible real estate lending ecosystem, Jim is redefining standards across the lending lifecycle by using targeted data analytics to simplify tax solutions, property valuation, and title and settlement services for investors, lenders, government agencies, and servicers. Jim is a visionary with a proven track record of execution and inspired plans for continued change. For Jim, it's about leveraging technology to enhance the bottom line and creating meaningful change for consumers. And he adamantly believes that the answer lies in the strategic use of data and analytics.
Through the thoughtful application of data and analytics driven by machine learning and artificial intelligence, Jim believes the mortgage finance industry can shed the red tape that has led to slow and costly loan processes. To Jim, that is the innovation that is desperately and urgently needed. And that innovation is the foundation of Voxtur, where Jim has gathered a talented team of mortgage and technology experts who work together to offer a unique set of complementary services across the lending lifecycle. Ultimately, Jim strives to create a fully digitized real estate asset and he is driven by a desire to optimize efficiencies in the lending process and increase the affordability of homeownership.
This year, Jim rattled the title insurance industry by orchestrating the development – and subsequent adoption by Fannie Mae, Freddie Mac, and VA – of Attorney Opinion Letters (AOL) as an alternative to title insurance. The creation of Voxtur AOL was a years-long passion project for the team, culminating in a coordinated effort with the GSEs to launch a full-coverage alternative that is changing the mortgage landscape by making homeownership more affordable. Jim has long believed that providing Attorney Opinion Letters as an alternative to title insurance could significantly reduce closing costs for consumers and break down barriers to homeownership. In this, Jim has been steadfast, and his team's collaborative work with government-sponsored enterprises has been crucial to making this concept a reality, paving the way for not only Voxtur's solution, but similar offerings throughout the industry as well. Jim has been extremely vocal about the need for an alternative to title insurance, even though it has been met with staunch opposition from the title insurance industry, because he believes that is the most effective, risk-neutral way to address the dire affordability problem that is plaguing the mortgage landscape. The Voxtur AOL also further drives the message that technology is the answer to the long-standing problems and inflated expenses in the industry, a solution that Jim has championed for many years. Jim's ultimate goal is to make homeownership more accessible and affordable using validated data to underwrite real property value, condition, tax, and title, focusing on providing certainty, transparency, and fundamental fairness to those who loan, buy, sell, or otherwise transact real property.
---
PAUL ANSELMO
Founder & CEO
Evolve Mortgage Services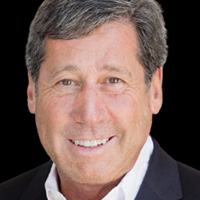 All you read about these days is who's laying staff off, closing or has closed their doors and who else is merging with someone or simply exiting stage left. The state of lending and technical innovations has taken somewhat of a backseat as participants adjust their plans and strategy to stay afloat — but there is no better time than the present to automate and innovate to survive.
Long before the pandemic and prior to this latest financial market crisis, Paul has been saying "With today's technology, all the stars are aligned for lenders to achieve a true digital closing and a better borrower experience. All the tools, capabilities and expertise are out there for lenders to de-fragment their entire loan ecosystem and turn it into a well-oiled machine. All they need is a comprehensive strategy and the willingness to execute it." That statement holds true today, more than ever… wherever possible mortgage market participants should embrace new technology, tools and engage partners that provide a "one stop shop experience" or single source solution.
Non-QM, Seconds, HELOCs, ARMs, Correspondent channels, and rate hikes… What's the new normal? How can you keep the pace? To survive in today's volatile marketplace: Move to a flexible; outsourced mortgage solution with a variable cost structure, go digital with as much of the process from app to eClose, utilize integrated, state-of-the-art technology with modular components to target and reduce risk and streamline operational efficiencies to scale production.
"As pioneers of SMARTDoc technology we have seen the positive impact that digital transformation can have," Paul says. "For example, SigniaDocuments' proprietary doc engine produces a complete document library built entirely on native XML SMARTDocs. SMARTDocs include embedded enabled eSignature and eNotary tags eliminating the need to OCR or create templates and manual tags saves time and safeguards operational efficiency. Its fully integrated compliance engine also ensures legally compliant, rep and warranted mortgage documents further reducing risk and expanding scalability."
Paul's vision and leadership led to Evolve being the first to the mortgage industry with an eHELOC solution, to automate the HELOC origination process. This new solution enables lenders to approve HELOCs within seven minutes and eClose lines within seven days! "Expect to see more mortgage market participant closures, M&A activity, new and alternate product lines being introduced and digital adoption trends to continue through a good part of 2023," Paul notes. "Once the dust settles from the industry's current calamity, the remaining participants along with and consumers, will create and define a whole new normal."
Paul and Evolve's experienced team of professionals, its proven platform and innovative technologies, will continue to provide seamless component; or end-to-end loan services and support, to create custom and sustainable strategies to propel the market forward, set industry standards and position participants for continued success.
---
KELCEY T. BROWN
Chief Strategy Officer & EVP
WebMax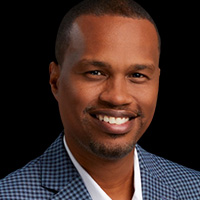 It's no secret that the mortgage industry has lagged behind as it pertains to technology. Though in recent years innovation has thrived in this industry, lenders still haven't fully embraced a lot of the technologies that are available to them. Rather than looking at the full snapshot, they invest time and money into patching broken processes. With both rates up and inventory still down, the Mortgage industry faces another issue resulting from this volatile or even hostile market. Mortgage companies are looking to cut costs across the board, whether operational or technology expenses. Though the answer is not to regress and more to just adjust to the market, the sacrifice seems heavy to bear. The good news is lenders and vendors alike are now reevaluating their technology to collectively ensure products are in fact creating value, creating efficiencies, and most importantly making the home buying or refinancing process better both internally and externally.
Kelcey's vision has always been to better the process for both borrowers and lenders. He has been laser focused on creating the very best user experience for the lenders' audience through intuitive website solutions that start from the home buying stage. Kelcey believes in two things when it comes to helping lenders in the current market. Thorough education and clear communication remains essential to the cause and is within his main focuses. Borrowers need to be able to self serve, educate themselves, and be notified constantly on where they are with the process. Lenders need to have beginning to end client monitoring as part of transparent communication. Realtor partners need to be on the same page as the borrower and lender. It's not enough to have a static website these days, your web solution needs to be dynamic and have all of the tools needed for education and communication as well as lead capture. This is Kelcey's vision.
---
JOE CAMERIERI
EVP of Sales and Strategy
Mortgage Cadence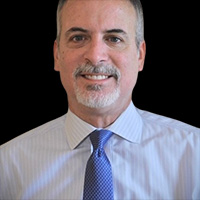 "Innovation is alive and well in the U.S. mortgage industry, and I not just talking about technology," Joe points out. "Today, we have better software than ever before and we can do more with the tools we have, but that's only one dimension of innovation. There are others that are of importance, including product innovation, compensation innovation and plenty of innovation going in terms of reaching borrowers with more effective offers.
"I have been pleased to see lenders eager and willing to change things in order to create a better experience for their users and more value for the borrowers they serve," Joe continues. "This is a big deal because change can be difficult, so when I see lenders actively working to make things better for the people they employ and serve, I know that the industry is healthy, regardless of the interest rate or loan volume numbers.
As for the state of technology innovation in our industry, it's never been better, according to Joe. Mortgage Cadence works with developers and vendors from across the industry and continues to be impressed with the new offering they are developing. "It's one of the reasons we worked so hard to make it easy for lenders to use any technology and connect with any vendor without having to leave their LOS," he says. "Lenders need more power, more flexibility and full control of their strategies and intentions. It's not a hard problem to fix, given the software that's available today. But getting free of legacy contracts for outdated technology can be a challenge."
---
TAI CHRISTENSEN
Chief Diversity & Public Relations Officer
Arrive Home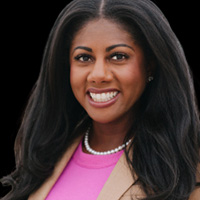 Tai Christensen wants to close the real estate wealth gap that's locking minority borrowers out of homeownership, and she won't slow down until she's made a difference. It's a systemic problem plaguing our country, Tai says, and anyone working in the lending industry right now should be actively thinking about how to solve it. That is what innovators in the mortgage space should be focusing on right now – making homeownership accessible to everyone.
For Tai, bridging this gap is not just about closing more loans, it's not about securing business in a down market. It's about helping people build generational wealth – a key ingredient to social mobility and financial security, the secret sauce to the increasingly elusive American Dream. It's about using your knowledge and your resources to make a difference. And so, motivated, determined and – frankly – bewildered by housing marketing's worsening affordability crisis, Tai joined forces this year with former colleagues to launch Arrive Home, a social enterprise dedicated to helping responsible borrowers in underserved communities through alternative credit solutions and down payment assistance programs.
As Arrive Home's Chief Diversity and Public Relations Officer, Tai is on a mission to spread the word about how down payment assistance and other such solutions can help responsible borrowers who have challenging credit histories or unconventional income streams purchase a home. For Tai, it's crucial that the lending industry embrace new solutions to help underserved borrowers achieve sustainable homeownership.
---
LESTER DOMINICK
President
MortgageFlex Systems, Inc.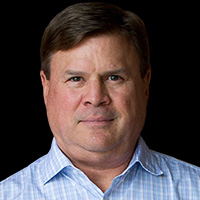 Lending today is dominated by innovation in the origination space with numerous Point-of-Sale products being introduced. However, the cost of originating keeps going up. Acquiring customers is as challenging as ever and as the market retreats, cost savings are going to be hard to come by. Investment in real technology that improves productivity while keeping costs in check is very important.
As President of MortgageFlex, Lester Dominick has proven that he is a true innovator. He is responsible for the development of multiple efforts which have been implemented within systems technology as solutions for the lending industry for over 40 years. The build of product platforms which supports evolving business processes and government compliance requirements with business rules, intuitive workflow and embedded product and pricing engines.
Of particular focus is the new Loan Servicing product, introduced by MortgageFlex in the past year. The Servicing space, while well supported by the single dominant provider, has not seen any leading-edge technology innovation in many years. Lester saw an opportunity and the result is the industry's first web-based servicing platform accompanied by a multi-lingual consumer facing portal.
Lester is quoted as saying, "We understand that while the importance of acquiring a client is particularly important, keeping the client and minimizing the cost to retain the client is also very important. Investment in loan servicing, pays dividends in reduced expenses and results in happier clients."
---
ROCKY FOROUTAN
CEO
LenderHomePage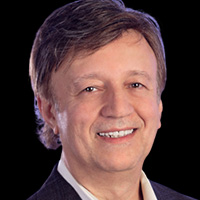 Rocky has been able to adapt quickly to the changing market conditions of 2022 and develop new products and services requested for by LenderHomePage's customers. This has been a result of directing his attention to what clients actually need and are asking for. Rocky started his initiative by recruiting one of LenderHomePage's actual clients to join his leadership team as the "Voice of Customer". Next, he put together a deep and diverse customer advisory board which will be responsible for defining the product roadmap. LenderHomePage is actually driving new sources of revenue, while delighting their customers. This initiative has turned this market downturn on its head and created a stronger and more tightly-knit community for LenderHomepage.
He believes firmly that there is good innovation across the entire ecosystem, from consumer engagement to underwriting, document recognition and AI and there is also API and connectivity among vendors. "However, "frictionless integrations" are somewhat rare. There is still about 5%-10% of drop off in functionality when vendors connect," he points out. "I believe more standards for integration and quality control should be set for the industry as a whole, and vendors are to adhere to those so things can go smoother. Innovation is alive in mortgage today."
---
JENNIFER HENRY
Managing Director, Gov't. Credit, Housing Strategy & Capital Markets
Equifax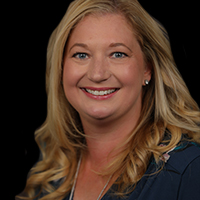 The financial services industry has made great progress in leveraging technology to streamline processes, drive efficiencies, improve customer experience and decrease risk. "We are closer than ever to realizing a fully digital, frictionless mortgage lending process as advances in applications, workflows and automation continue to move the needle in the right direction," notes Jennifer. "Advancements such as automation and open API's enable us to better streamline the origination process, as do solutions that permit pre-population. Pairing these capabilities with technology that facilitates the use of third-party data and mobile POS technology, expedites the process while reducing the cost to originate and saves time for all parties involved."
Providing lenders with solutions that assist with consumer acquisition, mitigating portfolio risk, and increasing operational efficiencies, ultimately creates a more profitable lending model. With such solutions, lenders can better identify risk and market opportunities as well as increase operational efficiencies with digital processes to better address the specific needs and challenges facing the lending ecosystem today.
"In addition, the social climate in the country has put more focus on the area of the industry that I am most passionate about; providing greater access to homeownership for all and building up underserved communities," says Jennifer. "Advancements in data and technology are evolving. Instant access to differentiated data for thin/no credit borrowers, on credit reports, educational programs and new products/initiatives are helping to bring equity into the mortgage process and make homeownership available to all.
"We have a long way to go but am excited to be a part of the initiatives that will power the industry as we remove barriers and provide better access to mortgage credit to all," concludes Jennifer. "While the industry has benefited from the efficiencies and cost-savings technology has delivered, mortgage professionals must continue to embrace change and adopt advancements to help redefine the mortgage process."
---
SHANNON JOHNSON
Product Manager – Touchless Lending
Tavant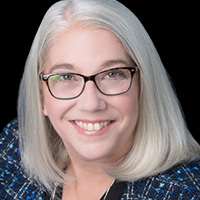 Shannon believes there is a global issue in the mortgage industry as a whole. It involves the cyclical nature of hiring, layoffs, and repeatedly rehiring, leaving qualified, exemplary professionals without jobs.
For Shannon, Touchless Lending capabilities are critical in her overarching efforts to end this cycle. Touchless Lending was built as a scalable, viable product so that organizations no longer have to hire in large numbers to keep up with the busy market and then, in a down market, inevitably have to let go of these individuals in mass amounts, as we are currently seeing.
FinTech is all about removing friction from the antiquated lending process. This evolution has been slow compared to other industries for many reasons but is now finally taking hold. To see where technology has taken us and where it has brought us today is significant, but it needs to continue to evolve. Having a worldwide presence and supporting many leading brands to build their technology, Tavant is uniquely qualified to provide "best practice" advice and products to customers as Lending and Mortgage experts, as well as, Technology experts, which is a rare combination. This is instrumental as Tavant continues to move forward in the mortgage industry.
Growth-focused and a dynamic problem solver, Shannon is a dominant force, driving product development strategy and execution for Tavant's Touchless Lending platform as Product Manager. With over 35 years of experience in the mortgage, real estate, and fintech industries, Shannon constantly seeks automated solutions to lending problems within the mortgage industry and pushes the boundaries of her responsibilities within Tavant daily.
The first 20 years of Shannon's earlier career were spent in Operations, and the following 15 years have been dedicated to building in-product development, where her efforts have redefined and validated the concept of technological innovation within this industry. Recently, she has focused on leveraging her domain expertise to help build Tavant products. At Tavant, she is responsible for spearheading the efforts of the newly launched Touchless Lending, the latest and most advanced edition of its AI-based digital lending platform.
Shannon has been pivotal in curating custom solutions as well as executing the advancements of Tavant's Touchless Lending solution and continually ideates nuanced product development strategy and communication practices for herself and her team. With her proficiency in mortgage lending data platforms, Shannon has every intention of using AI and Machine Learning to change the mortgage industry.
---
DEREK LONG
COO
LoanPASS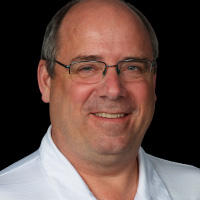 Despite the market downturn, Derek believes that there is currently still a lot of opportunity for technology to innovate and improve multiple areas of lending. The primary challenge, however, lies within effectively meeting both long-term and immediate needs.
While some lenders are cutting back on tech spend, others are taking this slow period to implement new digital lending automation technologies that enable them to be more agile in today's market by giving them the flexibility needed to quickly pivot and introduce new products.
"In a market characterized by increasing rates and decreasing volume, options need to be provided to lenders that reduce expenses while also helping to increase lending options," Derek says. "At LoanPASS, our focus is on a cost-effective decisioning and pricing engine that does more than PPEs of the past. Our primary goal was to create a tool that could truly handle any type of lending product and genuinely empower the user to easily make changes to products and pricing.
"Outside of the basics of conventional and government loans, our engine falls nice into the cost effective and product pivot categories that are key in today's business climate," Derek points out. "The engine performs automated decisioning on 2nds, Non-QM, Jumbo, Fix & Flips, Construction, Bridge and even Reverse mortgage products, not to mention other types of commercial and consumer loans. This kind of extreme flexibility is new to the industry. You have to see it to believe it."
---
MICHAEL McFADDEN
Founder & CEO
OptiFunder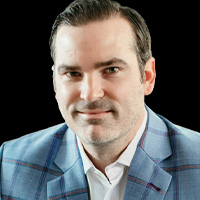 Michael McFadden, CFA believes in the power of technology to drive change in the mortgage industry—and that when you don't see the solution you need, you should be part of creating it. That's what guided his transition from mortgage banking CFO to tech entrepreneur and founder of OptiFunder in 2019. McFadden (who holds degrees in Physics, Accounting & Finance) is focused on bringing parties together to solve complex problems in ways that are financially beneficial, and which ultimately benefit the consumer—and the industry. "It's exciting to see newer technologies like AI, machine learning, Robotic Processing Automation (RPA) and blockchain being utilized in creative ways to solve problems.
It's astounding what we can accomplish via partner integrations; combined with new tech it's completely transforming the way—and speed—with which we can do most mortgage processes. There are so many great solutions out there, often people just need to stay curious and stay connected to their communities and advocacy groups such as MISMO, so that they can utilize the latest in tech to improve their operations and financial outcomes instead of being left behind."
"Collaboration is key," McFadden continued, "I am grateful and excited by how much we've learned from our clients about processes and opportunities to improve, it's enabled incredible growth for our platform; some of our best features have resulted from process exploration with our clients. That kind of collaboration is a win-win and so key to continued innovation in the industry."
---
JOEL RICKMAN
SVP, Verification Services
Equifax Workforce Solutions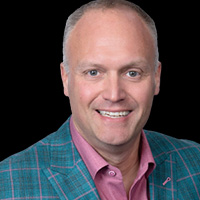 Joel believes that there have been some advancements with better platforms and applications that automate workflow and data analysis and greatly enhance the customer experience. However, many of these systems are still too dependent on manual intervention and fragmented processes – more automation is needed to meet changing demands efficiently.
As data solutions improve and technology is enhanced to simplify workflow management, lending will increasingly need to become more automated in an effective and compliant fashion, according to Joel. However, consumer and lender risk must be addressed because automation and simplification for the customer can further open the door for fraud. Ease of accessibility to confidential and sensitive information drives the need for improved cybersecurity measures. And for financial institutions looking to innovate, safety and security should be top of mind to decrease skepticism and protect all parties involved. By utilizing trusted income and employment verification sources and well-mastered risk analysis and workflows, the industry can continue to simplify and accelerate profitable digital lending.
While the industry will continue to see change, one thing remains constant—when consumers need loans, they often want them fast. Lenders need data-driven insights and solutions to quickly approve loans while minimizing risk.
"I believe the greatest opportunities are available for lenders who try to analyze and understand their lending processes and flows," Joel says. "Many lenders still need clarity on when they use data, how that data is ingested, and identification of their digital or manual workflows. It is advantageous to determine when clients use data sources and when they move to alternative processes/evaluations. This clarity ultimately drives down costs and time while improving the consistency and experience of the borrower. By utilizing the technology available, the processes around data acquisition, consumption, DTI, and affordability calculations can all be managed tightly. The better a company understands each step of the process, the better they are at automating it.
"Those that can successfully automate processes will be better positioned to cut costs as loan volumes reduce," Joel continues. "Lenders have the opportunity to decrease costs by maximizing efficiency. Automated technologies allow employees to spend less time on traditionally manual tasks. By reducing the time spent on tedious tasks, reducing the chances of human error, and speeding up the time to close—lenders will be better able to operate more efficiently, reduce costs, and increase conversions simply through automation."
---
JOHN SHERMAN
CEO
American Financial Network, Inc.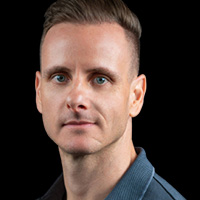 The mortgage industry takes baby steps and the loan process is largely the same as it was 20 years ago. "Our industry is very complicated and old habits die hard; it's easier to just keep doing things the way they've always been done," John says. "Many lenders try to innovate on sales techniques or process efficiencies and that's great for them to do. They want to innovate on technology where they can, but almost all are relying on the innovation of 3rd parties and just using their tech. Because the industry is so fragmented, the little progress that anyone does make stays within their company and doesn't contribute to progress.
"Most real technological innovation being done by lenders is concentrated in a handful that have the vision, wherewithal and financial resources to do so. Of course they won't want to give up any secrets and again, we're not really making progress as an industry," John notes. "I'm sure there's an Elon Musk or Steve Jobs of mortgage that is working on turning the industry upside down. Until then, may the best lender win."
The lending industry eventually needs to leverage blockchain and smart contracts to reduce the total amount of work, bring down costs and speed up the process, according to John. "Think about something like a paystub for instance. The LO requests it from the borrower who either has it or requests it from their company. The processor then looks at it to make sure it looks legit and get the figures from it, they run a 3rd party verification to validate it, the underwriter then looks at it when calculating income and then the investor looks at it when buying the loan. If the loan file was on blockchain, a bot could just run the 3rd party verification and they add their income data to the chain.
"As long as the verification company is trusted, every other party looking at the loan could use the validated income and not even have to look at it," concluded John. "I'm sure some of the bad apples wouldn't like the immutable nature of blockchain because once something is added, it can't be deleted. Just think if title was all on a blockchain and you could see the full chain of title that is unaltered and complete…would you need title insurance? You then create a smart contract for the note so that the file closes once all parties satisfy their requirements…would you need escrow? I know a lot of people equate blockchain with cryptocurrency, so that's an obstacle (among many others) that would need to be overcome. The end goal is zero fraud, less overall work required, fewer hands in the pot and faster closings. People are smart enough to make it happen. In the meantime, it's fun to dream."
---
THOMAS SHOWALTER
CEO
Candor Technology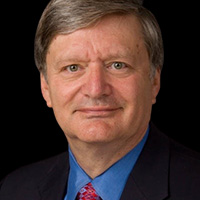 Thomas Showalter has identified one critical element of the mortgage lending process that represents a massive industry pain point: the time and cost it takes to underwrite a loan. Knowing that solving this problem could transform the mortgage business, he applied his skills to the task. And his skills are considerable. Showalter is not your everyday mortgage banker or a tech expert – he is a rocket scientist, literally. A former team member of NASA's Space Shuttle program, Showalter is a talented data scientist who decided years ago to shift his laser-like focus to the technology used in home lending, leveraging his penchant for problem solving and innovation to revolutionize everything we thought we knew about fintech.
In founding Candor Technology, Showalter set out to tackle what he identified as the most significant and hard-to-solve problem in mortgage manufacturing: modeling an underwriter's critical thinking. Using his proprietary form of Knowledge Engineering, Candor successfully underwrites a loan to the highest level of integrity with virtually no human assistance, effectively reducing the cost and time it takes to close a mortgage loan. Showalter's innovation earned a U.S. Patent earlier this year, but he is not satisfied at that, instead seeking out new ways he can leverage machine learning to solve problems affecting the lending lifecycle. Showalter says that lenders today are examining how technology could leave them less exposed to excessive underwriting costs and make them "market ready" for any volume. Any tech provider in the mortgage business right now should be focusing on exactly that, Showalter says. That's where the opportunity for impactful innovation lies.
Showalter's unique aerospace background has specific application in the mortgage arena – the need to make complex calculations, account for elaborate workflows, assess enormous risk, create a system that has zero-tolerance for error, and – above all – establish the ability to immediately find a solution to resolve unpredictable and critical issues in real-time. Under Showalter's guidance, the team at Candor has designed tech solutions for the mortgage space that do just that, making the company a leader in mortgage decision sciences technology. Showalter is the architect of the company's Loan Engineering System and its underlying CogniTech Expert System Technology. Using cutting-edge AI technology, CogniTech thinks through issues and resolves them in real-time, just like a seasoned underwriter would. It makes Candor's underwriting engine dynamically adaptive to underwrite loans, manage risk and contain costs.
---
SHANE WALKER
Senior Software Engineer
Lender Toolkit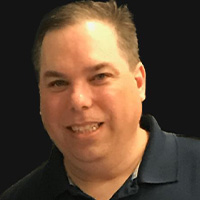 Modern mortgage shoppers expect an instant firm offer of credit rather than the traditional underwriting experience which takes several days. Currently, the mortgage industry offers a "best guess" credit decision based on limited information from a credit report and borrower supplied application information. According to the J.D. Power 2021 U.S. Primary Mortgage Origination Satisfaction Study mortgage borrower satisfaction continues to erode, an additional 5 points in the most recent survey, due to a chaotic one size fits all underwriting process. The decrease in borrower satisfaction is a direct result of traditional underwriting workflows.
"New and innovative mortgage underwriting technology leverages all digital data sources allowing for the evaluation and verification of borrower information in real-time. This reduction in manual verification of information not only results in superior mortgage experiences for borrowers but also enables more profitable loans with less buybacks, investor stipulations and faster investor delivery times." says Shane.
The largest roadblock to providing transformative mortgage manufacturing technology is resistance to change, according to Shane. "The notion that technology can provide a superior underwriting workflow with less human intervention is counter to firmly entrenched underwriting department expectations. For decades, underwriting has relied on people continuously checking the work of others along the manufacturing line to ensure nothing has been missed." Shane notes. "Processors check the work of loan officers; underwriters check the work of processors; post-closing departments check the work of underwriters, etc. Checkers checking the checkers is a standard colloquialism in the mortgage industry. Mortgage professionals must embrace underwriting technology and reimagine their roles in the mortgage manufacturing process."

The Place for Lending Visionaries and Thought Leaders. We take you beyond the latest news and trends to help you grow your lending business.