The 2023 Most Powerful Women In Fintech Award Winners Are …
In today's hyper-connected world, organizations must constantly evolve to offer quick, convenient, and reliable service. The financial services industry is no exception. The rise of Innovative FinTech is a perfect example of how this new reality is reshaping the way we think. And women are playing a pivotal role. These women are not just influencers, they are leading the way. As such for the fifth year, PROGRESS in Lending is honoring The Most Powerful Women in FinTech today. Here are the top women that are reshaping Financial Services FinTech today listed in alphabetical order:
TAMMI ALEXANDER
Senior Director Of Mortgage Technology
Lender Toolkit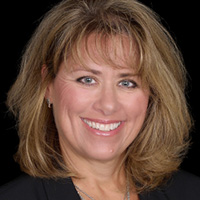 Tammi Alexander, senior director of mortgage technology with Lender Toolkit, has more than 30 years of experience in the financial services industry, with a focus on technology. Prior to Lender Toolkit, Tammi held leadership roles at GMFS Mortgage, Guardian Mortgage and BB&T Bank, where she built a reputation her FinTech acumen. Along the way, she has been a staunch supporter of other women in the mortgage industry and has served as both a role model and a mentor.
Tammi's deep mortgage industry experience, combined with her expertise in Software-as-a-Service (SaaS), commercial lending, operations, leadership and change management, have made her a vital member of the Lender Toolkit team, and an invaluable asset to the company's clients. At Lender Toolkit, her Prosci Change Management training and industry experience led to several strategic initiatives that have helped fuel the company's success as a leading provider of AI-powered automated mortgage technology solutions. In fact, Tammi represented Lender Toolkit at the Inc. 5000 Conference after the company made the Inc. 5000 list of the fastest-growing companies. The role Tammi has played in driving Lender Toolkit's technical innovations in the mortgage industry has been pivotal. As a firm believer in the power of technology to revolutionize the mortgage lending process, she has helped spearhead Lender Toolkit's mortgage automation-as-a-service (MAAS™) and AI solutions that have made the mortgage origination process more efficient. By developing technology that optimizes and integrates seamlessly with Encompass® by ICE Mortgage Technology, Tammi has helped streamline operations, reduce cycle times, and empowered lenders to achieve more while doing less. Her leadership and expertise have been crucial in making Lender Toolkit the go-to platform for innovative mortgage solutions.
For example, Tammi played an instrumental role in the development and implementation of Lender Toolkit's AI Underwriter™, the only automated system in the mortgage industry that can underwrite a loan in 90 seconds or less. With her deep knowledge and expertise in fintech and mortgage lending, she helped to develop a system that allows for customization of conditions based on the lender's specific needs. AI Underwriter streamlines workflows, enhances the customer experience, reduces operating expenses, and increases margins. Tammi's contributions to the development and implementation of AI Underwriter have been instrumental in Lender Toolkit's success and its position as a leader in the fintech industry.
Tammi was also a key contributor in the launch of Prism™, Lender Toolkit's innovation that simplifies the income calculation process for lenders. Prism integrates with Encompass® by ICE Mortgage Technology® and offers a streamlined income automation workflow that includes built-in agency guidelines, OCR for income document data extraction, and a human-in-the-loop workflow to augment OCR technology. Prism shortens cycle times and increases profitability for lenders. Thanks in good part to Tammi's expertise and leadership, Prism is yet another example of how Lender Toolkit continues to push boundaries and challenge the status quo in the mortgage industry.
---
MEGAN BENNETT
VP Partnerships
Insellerate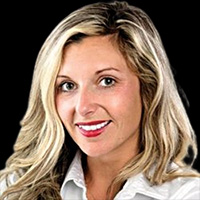 Megan in her roles and every day activity is highly engaged with every aspect of the mortgage industry. She has been nominated for numerous awards, has been the youngest VP in company history for two separate entities in the mortgage business, and most recently was asked to be the State of Georgia representative for the MBA's National Advocacy Group. Megan's ability to passionately and genuinely engage everyone she meets, remember them and have them remember her and engage her is a sight to see. Using her relationships to positively impact all those around her and help them build their careers.
Prior to joining Insellerate Megan Bennett gained experience in Several Other Mortgage Fintech entities. Gaining experience, and driving relationships and knowledge. Megan Constantly rises to the top of each Mortgage Technology Company She is part of, and quickly. Megan has gained such notoriety in the mortgage tech and mortgage space in general she was recently asked to be the State Representative for Georgia at the National Mortgage Bankers Association political advocacy conference in Washington DC.
Megan to her very core believes the advances and growth in mortgage technology and finance technology, especially those supported by growing companies like Insellerate will be the tip of the spear to advance the financial services industry in to the future. The financial services industry, particularly mortgage, has fallen behind in the technology space, and while there are companies trying to help advance the cause of technology, what drives adoption is people. Megan has an incredibly unique gift to win the hearts and minds of the decision makers in the financial services industry and any room she enters. Doing so is winning often very stuck individuals over to support adoption of systems which support growth in technology, and growth toward the present and future levels technology can support.
---
LESLIE BENSEN
Director Of Partner Solutions
MGIC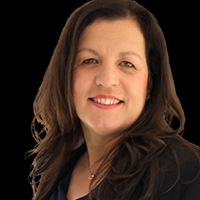 Leslie is a true fintech leader and visionary in the mortgage industry. Leslie brings over three decades of experience in information technology, with a significant portion of that time spent in leadership roles related to web development, marketing technology, and product development in the mortgage industry, specifically at MGIC.
As the Director-Partner Solutions at MGIC, she has crafted a strategic API and B2B channel that has significantly contributed to the company's NIW growth. Leslie's unwavering commitment to delivering the best possible customer experience and advancing the digital journey of the mortgage insurance industry has earned her Accredited Mortgage Professional designation.
Leslie's dedication and leadership in MISMO have resulted in significant advancements in API standards, earning her the Co-Chair position of the MI Community of Practice, Vice-Chair of the API Community of Practice, MI representative for Residential Standards Governance, participation in MISMO's New Incubator Committee, and a MISMO Bootcamp Instructor. Leslie's dedication to establishing industry-standard APIs has led to the MI Community of Practice being awarded one of the first official MISMO Product JSON APIs, and MGIC being the first to market with a partner integration using the API. Her remarkable accomplishments and commitment to excellence make Leslie a true fintech trailblazer.
Leslie is a visionary leader who recognizes the exponential growth in demand for fintech solutions, especially as new generations reach the market. She is an ardent supporter of technological advancement and new entrants, with a deep understanding of the potential for fintech to enable the digital journey for the mortgage industry. Leslie is aware that while fintech can replace many manual tasks and provide value in areas that are too cumbersome to orchestrate manually, it is crucial to look for sophistication in solutions.
Leslie believes that automation must reflect good human intentions, and augmentation should complement the human counterpart seamlessly. Leslie passionately believes APIs play a vital role in allowing solutions to come to market and evolve through incremental improvements, standardizing and growing API adoption for the industry. Leslie's commitment to fostering innovation and integration in the mortgage industry has earned her recognition as The Most Powerful Women in Fintech.
Her vision for the future is one where fintech solutions are ubiquitous and enable a graceful and intuitive digital journey for mortgage customers. Leslie's contributions and dedication to the advancement of the mortgage industry through fintech are a testament to her leadership and vision, and she is an inspiration to all those in the industry.
---
ROSALIE BERG
CEO
Strategic Vantage Marketing & Public Relations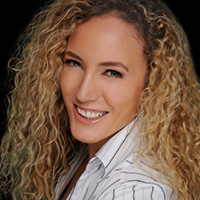 Rosalie Berg, founder and president of Strategic Vantage Marketing & Public Relations, has cultivated her agency into a prominent force within the mortgage and real estate finance sectors over the past two decades. She has assisted more than 100 companies in navigating market cycles and expanding their businesses. Many of these clients have been FinTech providers, whom she has supported by implementing cutting-edge marketing strategies, enhancing company recognition, and introducing innovative ideas to an industry often rooted in tradition.
With over 20 years of experience, Rosalie has aided numerous FinTech companies in achieving substantial growth and widespread recognition by conceiving and executing strategic marketing, public relations, and social media campaigns. These efforts have resulted in double-digit revenue growth and profitable company sales. Rosalie's keen understanding of the unique challenges and opportunities within the mortgage industry led her to establish Strategic Vantage in 2002. The agency has since grown into one of the largest providers of marketing, public relations, and social media services tailored specifically for the mortgage and real estate finance sectors.
Throughout her career, Rosalie has received numerous awards and accolades for her accomplishments. Despite overseeing the agency's extensive client portfolio, Rosalie remains actively involved in client accounts. One notable example is her work with Staircase, a company that developed multiple groundbreaking technologies but lacked industry recognition. Rosalie's strategic approach and deep understanding of the target audience allowed her to design an omnichannel campaign that significantly boosted Staircase's visibility and growth trajectory.
Adam Kalamchi, Staircase's Founder, praised Rosalie and said "I've been impressed with Rosalie since the first minute we met. She's a source of incredibly insightful and positive strategic advice. She and her team have acted as our close partners on all things marketing and PR for the past year and they have changed the trajectory of our business. I have nothing but the highest praise and could not recommend her more!"
Rosalie's proficiency in modern marketing has enabled numerous other FinTech companies to utilize her agency's services to position themselves as industry leaders. This has led to increased visibility, credibility, and revenue for these clients. Sue Woodard, a repeat client of Strategic Vantage, wrote "Rosalie is a rock star connector, brilliant PR strategist, a driven professional and a simply wonderful human being. She has been a force in the industry for as long as I can remember, and as an industry icon, Rosalie lights up every room she walks into. She has been my "go-to" for anything and everything related to PR for years, and I'm always confident when I refer others to her as well. She knows her stuff, executes, and gets the job done for her clients, every time!"
---
CHRIS HARRINGTON
President & Co-Founder
Usherpa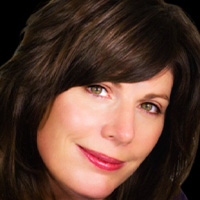 Chris Harrington has more than 30-years of experience in high-tech real estate and mortgage relationship management SaaS solutions and developing state-of-the-art CRM platforms combined with automated content marketing services. She is the president and co-founder of Usherpa – a SaaS, cloud-based Smart CRM FinTech company providing technology and marketing solutions for thousands of real estate and mortgage professionals. These Realtors and Loan Officers have helped hundreds of thousands of borrowers fulfill their dreams of homeownership.
Chris also holds a Bachelor of Science Degree in Business/Information Technology. She started in the mortgage industry in 1991 and stepped into the role of Vice President of Marketing for CTX Mortgage in 2004. It quickly became apparent to her that the company's loan officers were facing challenges building and maintaining relationships with prospects, past customers, and business partners. At the same time, one of the company's top loan officers, Dan Harrington, was working on a new Fintech tool that would solve all of these problems through automated marketing and building a CRM. She and Dan created the Media Center CRM that helped thousands of loan officers double their production through increased repeat and referral business.
In 2008, she joined Dan in taking the Media Center private, rebranding it as Usherpa, and has helped build Usherpa into the premier Smart CRM system for loan officers and real estate agents dedicated to referral-based selling. Usherpa is celebrating their 15 year anniversary this year and is the largest privately held mortgage and real estate CRM in the industry.
She says, "For the past decade or so, FinTech has helped the financial services industry better connect their existing technologies to their customers, allowing them to have more access to their information and more perceived control over their financial lives. But in the future, Chris says FinTech will begin to reshape financial services from the inside. Chris expects to see more Fintech applied to forging, building and maintaining important relationships between the financial institution's internal staff and their customers. Instead of only focusing on technologies that will allow financial institutions to connect borrowers to their own data and the company's data acquisition technologies (think POS, LOS and servicing platforms), the next transformation will see FinTech employed to better connect the institution's customers to their internal sales and customer service staff, thus providing even greater relationship engagement."
---
KELLI HIMEBAUGH
Chief Revenue Officer
Constellation Mortgage Solutions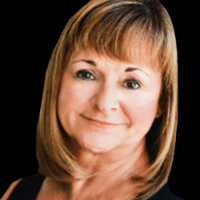 Kelli Himebaugh is the Chief Revenue Officer and leads Sales, Marketing, Professional Services, and Vendor Relations at Constellation Mortgage Solutions (CMS). Kelli has been in the residential mortgage tech space for more than 20 years.
In 2008, Kelli joined Mortgage Builder Software and was a significant contributor to Mortgage Builder's tremendous growth and success during her first three years in both sales and client development roles. In 2011, Kelli transitioned to a corporate role in Mortgage Builder's Michigan headquarters serving as Corporate Vice President. In 2016, Kelli joined the team at VirPack, where she served as the Director of National Sales and a member of the senior management team. In 2020, Kelli returned to Mortgage Builder to join the executive leadership team after Mortgage Builder's 2019 acquisition by Constellation Software. In 2022, Kelli was named Chief Revenue Officer and was a driving force behind the rebranding of Mortgage Builder to Constellation Mortgage Solutions.
Kelli believes that fintech has significantly impacted the mortgage industry by bringing greater transparency, efficiency, and accessibility to the home buying process for the borrower and creating efficiencies in a difficult market for lenders to "do more with less."
"Financial technology creates a better lender and borrower experience and operational efficiencies through automation and workflow enhancements." she says. "Tech is easily and readily leveraged to develop and continually enhance the consumer experience, so the borrower receives the best possible experience throughout the entire process, from the point of sale through the closing process. Additionally, as we all know, lenders must communicate effectively and transparently with borrowers. Technology can initiate and guarantee these communications, preventing the human fault of delayed or forgotten follow-up by a lending team. And the automation of loan verification requirements is available from providers integrated into origination platforms that prevent borrowers from gathering paper and slowing down the process. In fact, where having a paperless file used to be a "nice to have" tech lift, now it is mainstream for lenders. The next advancement to electronic document management will leverage the extraction of data from loan documentation and use that data to automatically create loans in the LOS solution that, in turn, will automate the required verifications and service orders in the loan processing phase.
"Leading-edge technology makes software available and affordable for organizations of all sizes to offer services to their borrowers," Kelli points out. "For example, CMS recently launched a new LOS, NOVA. NOVA opens the door for new solution integrations, dynamic workspaces, workflow automation, and reverse mortgage origination products will be added in 2024. Finally, there is a LOS for the industry that will allow a lender to offer and originate both forward and reverse mortgages in one platform. This new technology enhances the borrowers' experience by providing them with options that were not previously available and brings reverse mortgage products to lenders without them having to use multiple platforms. This fintech advancement will open new origination revenue opportunities for lenders to access the largely untapped US home equity that belongs to persons aged 62 and older."
Kelli believes that innovative tech reshapes lenders' processes and workflows ahead of them asking for it and disrupts the current standard for an origination platform. The bottom line is that fintech is reshaping the mortgage industry by making it easier and more efficient for consumers to obtain a mortgage while improving accuracy and reducing lending costs.
---
SARA KNOCHEL
CEO Of Data & Analytics
Candor Technology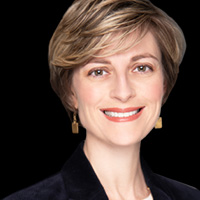 For data scientist Sara Knochel, the thing about data analytics is that to apply it successfully, you have to understand the business you're in. And so Knochel has made a career applying her skills to all things mortgage, topping it off with an MBA to refine her business acumen. Now, in her role as CEO of Data & Analytics at Candor Technology, Knochel is guiding a team that is at the forefront of tech development in the mortgage space with the development of the company's Loan Engineering System and its underlying CogniTech Expert System Technology, which earned a U.S. patent last year.
Using cutting-edge AI technology, CogniTech thinks through issues and resolves them in real-time, just like a seasoned underwriter would. It makes Candor's underwriting engine dynamically adaptive to underwrite loans, manage risk and contain costs – and it's completely revolutionary. CogniTech's success is groundbreaking, promising to change the face of mortgage lending by automating the costliest and most time-consuming portion of origination: how underwriters conduct credit & information risk assessment. Thanks to Knochel's expertise, the results have been extraordinary, with clients reporting significant improvements to cycle times and pull through rates.
In fact, after five months, Candor's clients report an average of 18.7-day reduction in cycle time and a pull-through increase of 14.6%. That means for every 100 loans manufactured, Candor clients are closing, funding, and selling 14.6 additional loans for ~$4M in volume. Clients also report a decline in underwriter touches from 2.7 per loan to 1.0 with no erosion in quality. Knochel's lead on the continued development of CogniTech has been instrumental to its success, as her knowledge of mortgage underwriting combined with her specialty in data science enables her to understand exactly what the system needs to do to make a difference, not just for lenders, but for the state of innovation in mortgage tech.
While in the last few years there has been a real focus on digitizing and automating the mortgage, this focus has been constrained by working within the existing siloed and linear mortgage-making process. Knochel believes the industry will struggle to see the benefits of digitization and automation as long as it adheres to the existing linear process. The most beneficial technologies, she says, will disrupt and collapse the existing business processes rather than simply make the existing processes move faster. And that is exactly what she aims to do.
Inspired by the power of AI, Knochel continually looks for ways to refine Candor's platform to produce critical, granular data that has the power to rethink the loan-making process. She believes that through the use of smart technology, lenders can attain greater visibility that will enable them to only to solve problems within their business, but to address larger issues impeding access to homeownership. Particularly, Knochel aims to use Candor's data, which stands out for its unprecedented granularity, to examine the larger issue of bias in home lending. The industry lacks sufficient data to understand conclusively where bias is coming from, Knochel says, and how to solve it.
Armed with Candor's extensive data sets and the tools to analyze it effectively, Knochel is aiming to shed light on the issue. She recalls an "eye-opening" experience when she realized that Candor was producing results for clients that have meaning beyond their own bottom lines, and it's been her passion ever since to use this data to push for change. Candor's platform not only offers an economic benefit to its lender clients by increasing quality, speed and cost, Knochel says, but it can ensure they are upholding their duty to fair lending. "This data is not being captured elsewhere in the industry," Knochel says. "We are deepening our value proposition."
---
SHELLEY LEONARD
President
Xactus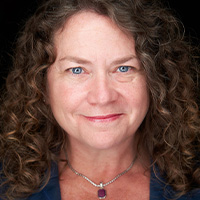 Throughout Shelley's successful career spanning 25+ years, she has gained deep executive experience in leading companies to drive growth, improve performance, increase market share, launch successful new products, expand into adjacent markets, manage M&A activity, and more. She is considered a rock star performer in every position she's held – be it at Xactus where as president, she is guiding the company through its culmination of acquisitions and working to redefine the way mortgage verification services are delivered – or when she was at Black Knight and its predecessor businesses where she held multiple senior and executive-level roles.
Committed to the professional development and success of all those she works with, Shelley is a respected role model for women who is also revered by her peers and colleagues. She is a significant contributor who is impacting mortgage banking by leading a transformative industry movement that seeks to advance stagnant processes and develop innovative workflows and technologies to accommodate a more consumer-centric mortgage experience. Her impact is already being felt in how she is redefining the way mortgage verification services are delivered. Shelley is a current, active member of multiple trade organizations including the Mortgage Bankers Association and Consumer Bankers Association.
Shelley has been guiding Xactus' ongoing evolution as it emerges from three years of multiple mergers and moves forward as a true fintech leader. To that end, she is spearheading further investments in digital solutions and innovative technologies that will transform the industry. Given the challenges in the current mortgage environment, Shelley and her team are leading the charge to advance the modern mortgage – which is to say they are reimagining the ways things have always been done to develop more efficient workflows and create innovative data solutions and verification services that enhance profitability and improve the consumer experience. The modern mortgage takes the digital mortgage a step further. It utilizes technological advancements to provide a centralized hub of real-time financial data that is seamlessly entwined into workflows regardless of integrations. At the same time, it incorporates human interaction wherever it is desired or necessary. Shelley's position is that there always was, is, and will be a need for people to be involved in some of the decision-making. In fact, people may be involved in different, better, and more productive ways as we move forward.
To Shelley, fintech plays a huge role in the advancement of the modern mortgage, which is about reexamining processes, rethinking workflows, and enhancing the exchange of data. Technology is the enabler to advance the modern mortgage. By automating processes, people can focus on constructive relationships with consumers and perform more advanced problem-solving tasks. The modern mortgage blends technology and human involvement and uses human capital to its fullest potential. That is when and how she believes Xactus will deliver the highest value to customers. Shelley is particularly focused on the industry's continued lagging use of technology to solve problems which contributes to slower processes and higher costs. She and her team are developing Xactus' product and technology roadmap by improving workflows and investing in the firm's own data and product capabilities – such as fraud tools, flood solutions, data mining and batch update products for servicing, single bureau monitoring to help with risk management, and the company's proprietary platform, Xactus360.
Shelley is also eager to tackle the ongoing resistance to change and slow adoption of technology. She believes lenders should know what technology is available to them to help streamline workflows, improve turn times and lower costs, and understand how to actually use that technology. She's working hard to make sure Xactus' solutions are innately intuitive. Her ultimate goal is to manage the advancement of the modern mortgage so that technology is used where and when it's most effective.
---
KATHLEEN MANTYCH
Senior Director Of Business Development
Silverwork Solutions, LLC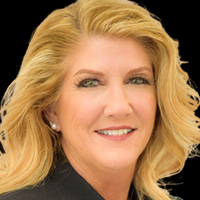 With experience over 30 years in this space, the migration has always been to follow the technology and process improvement methodology to stay one step above cutting edge and help drive synchronicity among the vendor community for lenders in this industry, according to Kathy. She has been pioneering since the early years of electronic forms with VMP / now Wolters Kluwer; ISGN with origination, servicing, default and construction lending platforms; MRG now Asurity Technologies with innovative compliant doc prep at the time; to ACES analytical platform; FirstClose middleware and now Silverwork Solutions with ground breaking AI and digitally human workforce capabilities transcending mortgage banking origination and servicing capabilities.
She has run project management, executive sales, strategic partner development, business development – and each step of this career path is to catapult technology ever further for lenders and their borrowers alike. The road has been long. How can we continue to accomplish building faster, flexible, more efficient and cost effective technology to stabilize the loan manufacturing process? By listening, partnering, educating, adopting and being proactive, says Kathy. "This will help us get through the good and the volatile times together."
Going forward, she believes firmly that "FinTech is the driver of this industry to scale and stabilize what needs to happen from a tech perspective. We continue to have patchwork solutions for a small part of many of the issues that need to be addressed. The lender community wants more automation to lift the burden of rising per loan costs while streamlining a still fragmented process. There are silos of solutions, but challenges in integrations still exist and partial solutions being addressed. AI is starting to break through this. It has the capability to be digitally human and perform repeatable tasks while deploying valuable staff for highly unique functions elsewhere in the lending institution. Reduced cost; risk mitigation for compliance and error handling; data validation, cost stabilization and speed to market are all realized benefits of automation. That is only the beginning. Intelligent automation that goes well beyond RPA. Intelligent BOTs that can address challenges and gaps letting the lending community do what they do best without any extra manpower to make it happen. That technology is here now and continually growing, linking the chain of events that take place over the loan process from initial conception to beyond closing. It is and will pave the way for the next several years to follow."
---
JANE MASON
CEO
Clarifire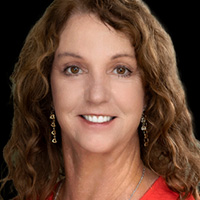 Jane Mason is a FinTech pioneer and entrepreneur who has made a tremendous impact on the mortgage servicing industry for more than 20 years, both as a visionary and a strong advocate for using technology to streamline processes and enhance efficiency. Jane didn't work for others to achieve industry success. She founded her own company, built her own team, and bravely overcame multiple obstacles to transform her vision into reality.
Since founding Clarifire – a Women's Business Enterprise National Council (WBENC) certified company – Jane has helped many mortgage servicers and other financial services organizations overcome the monumental challenge of working with manual processes and paper-based workflows and automating change. In 2007, she created CLARIFIRE®, a SaaS-based solution capable of automating virtually any process, providing servicers with the flexibility to create workflows from scratch or adopt prebuilt workflows using a library of proven processes. A total game-changer –- and still ahead of its time today – CLARIFIRE quickly gained the attention of two of the largest companies in the mortgage industry, Bank of America and Fannie Mae, who became Jane's first clients.
Since then, Jane has built CLARIFIRE into a market leader, providing servicers with full-service workflow automation and a robust underwriting engine that includes all investor, GSE and government workouts, including COVID-19 pandemic and disaster mods. With Jane's help, servicers are able to standardize their decision-making processes and provide workout eligibility decisions to their customers in seconds. Over the past three years, Jane has also played a pivotal role in helping the industry with technology options while struggling under the enormous impact of the COVID-19 pandemic. With millions of Americans temporarily or permanently losing work during the national shutdown, her CLARIFIRE solution helped servicers and other financial service organizations conquer a landslide of forbearance requests, deferrals and workout resolutions that would have crippled their businesses had they stuck with traditional servicing processes and technologies.
During a historically challenging time, CLARIFIRE provided borrowers with self-service options for requesting mortgage assistance in real-time, making customer interactions completely "touchless," generating additional cost savings – and still does today. From her original innovative partnership with Fannie Mae to being one of the first to participate in Freddie Mac Resolve® implementations, Jane has also led the industry through strategic partnerships with other major third-party technology and service providers to enhance CLARIFIRE. Her innovation is now integrated with First American Title, First Docs, CoreLogic Credco, Softworks AI, Xerox Docushare, Adobe, and many others, making seamless servicing a reality and providing trusted technology built for the future.
In addition to CLARIFIRE's success, Jane is a leading advocate for FinTech innovations as well as empowering and mentoring women in leadership and technology positions. She has spoken at CEO councils, contributed articles, written blogs, and shared videos consistently providing her insights on industry topics that enrich and energize the entire FinTech industry.
---
STACY MESTAYER
Chief Legal Officer, General Counsel
Voxtur Analytics Corp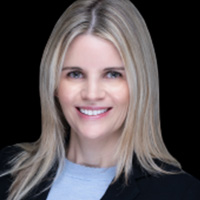 Stacy Mestayer is a boss when it comes to navigating the nuances of mortgage technology. While she currently wears many hats as Chief Legal Officer of a publicly traded company, Mestayer is particularly passionate about using technology to solve the inefficiencies that plague mortgage lending processes and empowering the industry to become better for the benefit of the consumer.
As a founding executive at Voxtur who has led multiple business units, Mestayer has a deep understanding of the mortgage industry and the businesses that support it. Her particular combination of legal and business acumen has helped her successfully guide Voxtur through the complexities of the industry, enabling her to identify pain points that inspire innovation and effectuate change. For Mestayer, technology must be leveraged thoughtfully to achieve business efficiencies and consumer cost savings simultaneously. And that is the crux of what drives Mestayer – the desire to use technology to meaningfully impact the affordability of homeownership for consumers.
Most recently, Mestayer proved herself to be an influencer in the mortgage technology space by leading the charge for the development – and subsequent adoption by Fannie Mae, Freddie Mac, and the VA – of Attorney Opinion Letters (AOL) as an alternative to title insurance. The development of Voxtur AOL was a years-long passion project for Mestayer, culminating in a coordinated effort with the agencies to launch a full-coverage alternative product that is changing the mortgage landscape. Voxtur's AOL program uses a patent-pending process that combines VoxturVerified data and technology with attorney work product and standalone insurance coverage. The Voxtur AOL platform allows lenders to place orders with ease and users to leverage sophisticated analytics and a streamlined workflow to create attorney opinion letters with accuracy and scale. A Voxtur AOL can immediately reduce closing costs for the consumer by 20-70%. That exemplifies exactly what Mestayer has set out to do in her career in real estate technology.
Technology has come a long way in the past several years, but according to Mestayer, the mortgage industry has been slow to adapt. Manual processes still drive many functions in the mortgage lending lifecycle. Of course, there are many reasons that people resist change, Mestayer says, but none of those reasons outweigh the need to create a better, more affordable experience for the consumer. Homeownership is the key to building wealth for many Americans and Mestayer believes we have the ability to make that a reality for more people, as long as we're open to creating the change necessary to do it. Incorporating more targeted data analytics to drive automation and digitization creates efficiencies that directly reduce costs. As an industry, Mestayer believes we have to commit to passing those savings on to the consumer. To her, this is the first step to creating truly transformative change, and it is how technology will forever alter the financial services industry.
---
MARIA MOSKVER
CEO
Cloudvirga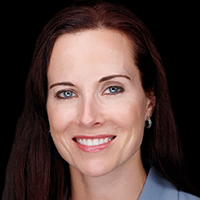 Maria is an industry veteran in the fintech and compliance world with 25+ years of executive management and legal compliance experience and a diverse skillset that few other executives have. In fact, she's one of the only females in tech with a legal background in the mortgage business.
With a proven record of driving new business and innovation while ensuring P&L success, Maria became CEO of Cloudvirga, the leading provider of intelligent point-of-sale mortgage technology, in July of 2022. There she is leading the firm's strategic growth initiatives by building the preeminent digital mortgage automation company in the point-of-sale (POS) space. Maria is responsible for technology investments, new products, brand awareness and enhancing the customer experience with end-to-end mortgage services and solutions. She manages complex teams and safeguards quality standards while establishing a multi-faceted, performance-driven, and highly motivated culture to deliver the best technology and experience for clients.
Maria has also held executive positions at several TES (tech-enabled services) companies, such as Covius where she served as General Counsel and Enterprise Compliance Officer and built and ran the Compliance Solutions division, as well as specialty providers such as Statebridge and Murrayhill.
Maria has established and grown strong legal frameworks at several start-up companies. Her focus on a "culture of compliance" contributed to her reputation as one of the most notable general counsels in the mortgage industry and across the nation. In her four years with Cloudvirga, Maria has climbed the ranks from Chief Legal and Compliance Officer to CFO, and now CEO. She also played a pivotal role in the successful acquisition of Cloudvirga by Stewart in 2021.
Throughout her distinguished career, Maria has amassed significant legal expertise in acquisitions, divestitures, joint ventures, data privacy and security matters, consumer lending, and employment law. She is considered a subject matter expert in federal and state bank and non-bank regulations, with in-depth knowledge of federal and state regulatory laws for the financial services industry. She's also collaborated extensively with federal and state regulators and trade associations on regulatory issues.
Maria's passion for advances in housing technology led to her active participation in the MBA's Technology Working Group. She is also Vice-Chair of California MBA's Legal Issues Committee and has been active with the CMBA since 2015.
---
SARA NAKAE
Chief Revenue Officer
Cypress Ascendant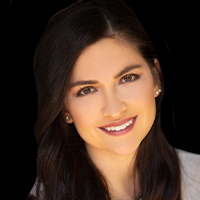 Paving a path of success in FinTech and lending services for over 18 years, Sara Nakae stands out in the industry as one of the most powerful women on the FinTech landscape through her extensive experience in the financial services sector in realtor and agency marketing and in the mortgage industry working with banks, credit unions and mortgage companies to deliver award-winning technology solutions and services. Her contributions in the FinTech space robustly span from marketing, enterprise sales, and thought leadership.
Most recently Nakae joined the team at Cypress Ascendant as Senior Vice President of Strategy and Partnerships to bring life to the company's vision to pair innovation and aggregated data to provide technology driven end-to-end real estate closing solutions. Nakae's strategic development execution and implementation of FinTech laid the groundwork for Cypress Ascendant's presence and national footprint in this space. Her purposeful determination and consequential results culminated in her promotion to Chief Revenue Officer.
Before joining Cypress Ascendant, Nakae extensively contributed to the FinTech industry through her tenure at FirstClose. She launched and brought to market FirstClose ONE, a comprehensive platform designed to give lenders access to all the tools they need to be successful in home equity lending, in one place.
Nakae has been a frequent guest of industry podcasts and contributed valuable thought leadership as a keynote presenter in numerous industry events discussing Fintech and its impact on lenders businesses. She is inspired to evangelize the evolution of Fintech.
---
LYNNETTE NUESE
Director Of Sales
Constellation Mortgage Solutions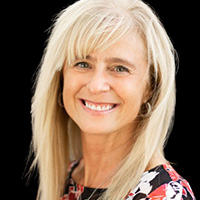 Lynnette has over 32 years of experience in the mortgage industry. In 2021, Lynnette brought her wealth of LOS sales and industry experience to Constellation Mortgage Solutions (CMS), where she works as the Director of Sales.
Lynnette has been an integral member of the sales team at CMS and led the redevelopment of CMS' consultative sales process. The new sales methodology and tools advanced Lynnette to CMS' top producer in 2021 and 2022.
While historically, the mortgage industry has been slow to adopt technology across all channels; certain events have catapulted us forward. The most recent of these events was Covid, and the need to determine alternative ways to take, process, and close loans was realized. Now that the dust has cleared and companies are adjusting to the new normal of business, they are looking for new ways to use technology to their advantage.
Lynnette believes the industry will see the heightened automation of not only verification services but also other areas of the loan process. From the AI that is available for underwriting to the "uber" like availability for anyone to take a picture of the house for an appraisal, to full e-sign closings, the industry is finally starting to see great strides in allowing technology to play these roles. This all adds up to a faster, smoother process for all involved. For those that have been in the industry for a long time, the strides they will see and the ability of tech to not only make the process smoother but just the advancement of the process to move quickly to closing will be something that many of us could not fathom even 20 years ago.
"With the advancement of AI becoming part of the process, this will streamline workflows to maximize profits and allow our industry to automate repetitive tasks, and make accurate calculations while ultimately increasing revenues," she says. "The big bonus of a faster process using AI in many roles means spending more time serving the customer, which ultimately increases customer satisfaction."
---
ELOISE SCHMITZ
CEO & Co-Founder
LoanNEX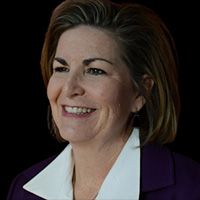 Eloise Schmitz is an accomplished FinTech expert with a proven track record of success. With over 30 years of experience working with emerging technology companies, Eloise has an unparalleled understanding of the industry. Her previous leadership roles in the media and telecommunication industry, including her time at Charter, allowed her to develop a visionary product roadmap that resulted in exponential growth through M&A and the implementation of fiber technology.
Drawing from her extensive knowledge and experience, Eloise applied her expertise to the mortgage industry with LoanNEX. Eloise's ability to identify and apply successful strategies from one industry to another has been a key factor in LoanNEX's success. She recognized that, much like the media industry, the mortgage industry requires a product and pricing engine to connect market participants to each other and relevant mortgage content. By leveraging this insight, Eloise and her team have created a platform that revolutionizes the mortgage industry.
Overall, Eloise's background in emerging technology and her ability to identify and apply successful strategies has proven invaluable to the growth and success of LoanNEX. Her extensive experience in leadership roles in the media and telecommunications industries has provided her with a unique perspective that has allowed her to successfully navigate and revolutionize the FinTech industry.
She has a clear vision for the role FinTech will play in reshaping the financial services industry. She believes that technology should be used to bring better access and transparency to previously inaccessible products and data. Eloise understands that success in deploying new products is directly related to the need, access, and ease of use for the end user.
At LoanNEX, Eloise's goal is to revolutionize the mortgage industry by bringing better tools and expanding access to Non-Agency mortgage products through a robust and intuitive platform. She believes that the key to market growth and tapping new demand is through product innovation. However, in order to enable this innovation, the tools used to access these new products must be nimble and dynamic, ensuring that product innovation is not restricted.
Eloise's perspective is that FinTech has the potential to transform the financial services industry by providing innovative tools that enable access to a wider range of products and services. By using technology to make these products and services more accessible, Eloise believes that FinTech will play a critical role in reshaping the financial services industry. Ultimately, her goal is to leverage technology to bring better access and transparency to the market, enabling consumers to make more informed decisions about their finances.
---
LISA M. SCHREIBER
President
LSK Consultants, LLC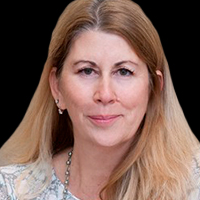 Lisa has worked to build out many mortgage platforms and initiatives, including but not limited to, American Brokers Conduit with its proprietary technology, Sprout Mortgage building out their Non-QM platform, Ellie Mae's Total Quality Loan Initiative and most recently working with LoanNEX as an Advisor. She is currently consulting with Non-QM lenders building out processes for greater efficiencies.
"Our industry continues to be challenged with changing rate and origination environments," says Lisa. "Continued focus on how technology can improve and enhance quality and efficiencies are critical to financial, regulatory and customer success. I see my role as driving that message and implementation strategy with all that I engage."
She believes that "technology + knowledgeable professionals are the key to success. Working with those that are on the cusp of innovation allows us to move our industry forward."
---
DAWN SVEDBERG
VP, Head Of Fintech Product Sales
Tavant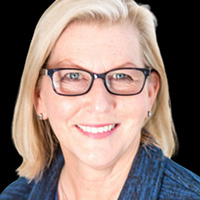 For more than two decades, Dawn has been on a mission to revolutionize the lending industry. Dawn has spent her entire professional career seeking automated solutions to lending problems. Her early work in real estate valuation involved pioneering abbreviated appraisals, bundling complementary products, and expanding the company's reach across vast geographies by being the very first appraisal company to have these offerings. This led her to the development of Automated Valuation Models (AVM), where her efforts not only validated but also transformed the concept of "valuation without the appraiser" within major banks. She then went on to pave the way in creating and commercializing Data & Analytics (D&A) products that monitor loan portfolios and implemented automated hazard risk assessment tools to help lenders assess risk within their portfolios and pipelines and to better support their customers.
Recently, her focus has been on the Point of Sale (POS) and originator POS platforms that automate consumer, loan officer (LO), underwriter (UW), and closer processes. In addition to offering a world-class consumer and originator POS, Tavant's groundbreaking platform takes automation to the next level, providing POS-agnostic modules that enable lenders to automate even the most time-consuming and costly manual processes and achieve the goal of touchless lending.
Before joining Tavant as Head of Fintech Product Sales, Dawn held executive positions at several leading companies, including Cloudvirga, CoreLogic, The William Fall Group, Informative Research, Bank of America, and Chicago Title with a proven track record in achieving results. During her time as SVP of National Sales at Cloudvirga, she oversaw the Sales, Marketing, and Customer Success teams. Additionally, she was VP, National Client Director at CoreLogic. Her team managed several of the most prominent clients to ensure access to the data and the latest analytic solutions available. The team was instrumental in working with clients to surpass their business goals, increase productivity and reduce exposure. Since she began her career as National Accounts Manager at First American Title, her expertise in financial services, coupled with her vast knowledge, encompassing all facets of the mortgage industry, has grown tenfold throughout her career.
At Tavant, she is responsible for spearheading the efforts of the recently launched Touchless Lending, the latest and most advanced AI-based digital lending platform yet. According to Hassan Rashid, CRO, Tavant, "Dawn's unparalleled vision and passion for the mortgage industry has made her an invaluable asset to the lending world. Her dedication to automating lending solutions has been a game-changer, and her unwavering commitment to excellence has set her apart as a true leader in the field."
---
ERIN WESTER
Vice President, Product Management
Optimal Blue, a division of Black Knight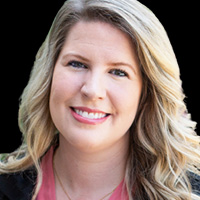 Since 2010, Erin has worked in the FinTech industry, where she began her career in client support and client services. After working her way up through training and account management, Erin successfully held management roles in technology integrations and product management before being promoted to her current position. Erin directs the teams for the strategy, development and support of the Optimal Blue product, pricing and eligibility (PPE) engine.
Under Erin's leadership, the teams are innovating the PPE's application programming interface (API) solutions and integration efforts. Her support of the company's API-first strategy led to the creation of a complete API library that digitally connects hundreds of clients and 70 industry third-party providers to integrate accurate loan pricing into a lender mortgage technology stack for increased pricing transparency and efficiency. Examples of these APIs developed by Erin and her teams include: – The Scenario Pricing API that supports the return of BESTX™ product and pricing, all eligible and ineligible products, pricing, and fees; – The Post-Lock Changes API for key functionalities related to post-lock changes such as change requests, worst-case pricing and historical searches; – The OBMMI Current Indices API that provides values for over 16 mortgage market rate indices, calculated from actual locked rates from over 30% of all mortgage transactions closed nationwide; – More APIs for pipeline and initial locks; – Lock desk management; – Configuration administration APIs The pricing-related APIs are called more than 11 million times monthly to provide lender-specific mortgage pricing to both those lenders and third-party vendors powering the mortgage life cycle.
Erin led her team to develop these APIs from the ground up and has continued to support the platform's growth by automating all front-end user activities, as well as building an accompanying webhook platform to support the API solution set. Erin is also responsible for the Optimal Blue Client Integration Team, which supports the direct integration of Optimal Blue's leading secondary marketing capabilities with major loan origination systems. Erin and her team help mortgage companies deploy the latest technology innovations to improve operational efficiencies, grow their bottom lines and achieve organizational goals.
Erin recently led an enhancement added to the Optimal Blue PPE to support location-based pricing incentives. The Optimal Blue PPE helps lenders access a wide range of investors and products for any mortgage financing scenario. This new capability automates the process of collecting census tract data to deliver applicable pricing premiums at the time of rate quote. With seamless access to pricing that accounts for location-based incentives, investors and lenders using the Optimal Blue PPE can support affordable housing in underserved markets in alignment with the Community Reinvestment Act.
To enhance a more premium mortgage shopping experience for consumers, Erin and her team also developed Optimal Blue's lead-quoting API, which connects the Optimal Blue PPE to other industry technology. This tool gives consumers on-demand access to accurate, transparent product and pricing information from hundreds of investors and across thousands of loan products for virtually any mortgage financing scenario.
---
MARY YORK
Founder & CEO
York Public Relations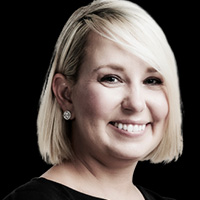 Mary York is the founder and CEO of York Public Relations and a recognized fintech expert. She began her career in financial service in 2004, supporting auto finance. In 2020, she launched a fintech PR and marketing firm, which has continued to see substantial growth.
Last year, York Public Relations increased its client base by over 140%, demonstrating not only a growing need for superior service, but a commitment to quality. In addition to adding new clients, the firm significantly expanded existing client relationships, pointing to its dedication to foster outstanding partnerships. To support demand, the firm also expanded its team by 133%, promoted several team members, and expanded its senior leadership team. York Public Relations is continuing to grow in 2023 and boasts a 100% client retention rate.
Since 2020, the firm has supported nearly 40 fintechs, ranging from traditional, pre-revenue startups; to global fintechs valued at nearly $800 million; to established, privately-held companies. Now a global firm, the company also represents fintechs across the world, including Canada, Europe and Asia.
Despite global economic inflation, the fintech industry is continuing to grow as financial institutions seek out solutions to improve the customer experience, gain internal efficiencies, better manage portfolio risk and drive profitability. Driven by a sharp increase in new startups, the global fintech market is projected to reach $324 billion by 2026 at a compound annual growth rate (CAGR) of 25.18%.
As a fintech agency, Mary has the unique opportunity to speak with and learn from the industry's leading fintechs and the financial institutions they serve. Embedded finance, particularly around lending, is a continued topic.
"An emerging trend we're hearing more of is the use of AI, including compliance. As the regulatory environment becomes increasingly complex, financial institutions are looking for ways to better manage efforts," she said. "Technology to reduce operating costs is also top of mind, especially as the cost to originate a loan hits a record high. Finally, deposit growth strategies are a major focus for depository institutions. Fintech will play a critical role in helping institutions acquire and retain deposits."
---
BRANDIE YOUNG
Fractional CMO
Brandie Young, LLC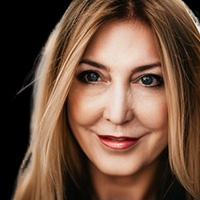 At her core, Brandie is keenly interested in progress. That's why she's back to consulting with select dynamic companies after a four year hiatus spent on GTM efforts for Candor Technology. In the mortgage finance sector, she's introduced market facing solutions, including IMX Exchange, and Encompass, and internal products for FNIS and GE Money. She also pioneered Global AdTech giant Rakuten's new Omnichannel positioning, a then-new platform capability for B2C orgs.
Looking into a crystal ball, Brandie sees three discreet areas for Fintech in Financial Services: 1) Dynamic Fintech for Personalization, 2) Fintech for Good/Financial Wellness and 3) Digitization.
Dynamic Fintech is all about personalization, according to Brandie. "One size can't fit all, not for people, and not for complex business processes. Fintech that offers on demand services based on the specific scenario will see a rise in coming months as Originators focus on loan level cost control. When services can be consumed based on need, there's no wasted spend," she says.
Brandie believes that Fintech has the opportunity to impact financial wellness. "As people struggle with the economic downturn, they need tools to help them manage. It's interesting to see more companies take on that onus, and offer financial wellness tools as a benefit, particularly as part of DEI efforts," she points out.
True mortgage digitization continues to elude us, but not for long, notes Brandie. "While we've seen the rise of tools that digitize processes, none have succeeded in creating a digital asset – a living entity that requires only a refresh rather than being re-underwritten. Soon, aggregators and Wall Street will demand digital assets for the ability to tokenize portfolios."
She concludes, "Business should be dynamic and ever evolving. Regulation tends to keep guardrails up, but that shouldn't be a deterrent to progress. While change comes with tremendous opportunity for growth, it can cause unease to some people because it challenges routines."
---
LISA ZEIEN
Lead Database Administrator
Covius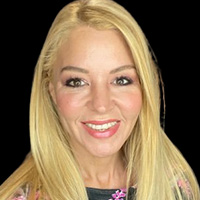 Lisa Zeien is the Lead Database Administrator (DBA) for Covius, a leading provider of tech-enabled solutions to the financial services industry. Lisa started her career in the mortgage industry with Nationwide Title Clearing (NTC) nearly ten years ago which was acquired by Covius in 2021. As the Lead DBA, Lisa is the driving force behind everything that goes through Covius' enterprise data platform. Lisa works behind the scenes to ensure that servers and databases are up to date, secure and working as efficiently as possible to ensure there is no interruption to client production. Some of her recent accomplishments include:
• Upgrading the company's database from 12c to 19c. Lisa led the effort of upgrading the company's entire database which resulted in a significant upgrade for Covius clients. Lisa was able to switch to the upgraded system with zero downtime and without any interruption to clients' business. Through this upgrade, Covius clients are now able to interact with Covius' tech stacks more securely.
• Migration of the company's servers from Palm Harbor, FL to Pittsburgh, PA. Working in conjunction with application developers and other teams from IT, Lisa successfully led the completion of the database portion of the data center migration on schedule. Due to inclement weather in Florida during hurricane season, being able to switch locations of the server resulted increased resiliency and business continuity for Covius with little to no interruptions to clients' operations during hurricane season.
• Migration of NTC's databases and servers post-acquisition to integrate seamlessly within the overall Covius framework.
She believes that Artificial Intelligence (AI) and Machine Learning (ML) are going to revolutionize FinTech. This technology is already helping IT departments everywhere with faster solutions than ever thought possible. "By incorporating these technologies into its services and solutions, the industry can leverage the vast amounts of data it collects to gain valuable insights that can transform the way it operates," she says.
"AI and ML can enhance document processing capabilities, automating tasks such as document retrieval, recording, and validation. This can lead to faster turnaround times and improved accuracy, reducing errors and increasing customer satisfaction. AI and ML can help streamline its title clearing and property reporting services, by providing real-time analysis of title and property data, identifying potential issues or discrepancies, and offering suggestions for remediation. Overall, the integration of AI and ML into the services and solutions provided by Covius has the potential to revolutionize the way the company operates, improving efficiency, accuracy, and customer satisfaction," concludes Lisa.

The Place for Lending Visionaries and Thought Leaders. We take you beyond the latest news and trends to help you grow your lending business.